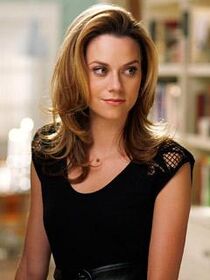 Zoe Ashlyn Shields is a main character in the American crime drama, Law & Order: New Orleans.
Biography & Personality
Born in New Orleans, Louisiana in June 1987, Zoe Shields grew up in a prominent and wealthy local family, with two older sisters and a younger brother. Fascinated by criminal justice at an early age, Shields attended LSU, graduating at the top off her class and spent four years in law school to achieve her degree, before taking and passing the bar exam.
Shields is unmarried but she is currently single and has no children presently, but wants both in the future.
Politically, Shields is primarily liberal, but does have admiration for some conservative people, laws, and policies. She is a staunch supporter of the death penalty, and often uses it to taunt criminals who are facing it, whom she knows deserve it. An example of this comes from "Supremacy (1)", when she taunts white supremacy leader Clancy Reddington with lethal injection following his capture, when the D.A.'s Office decides to send him back to Texas to face justice for his cop killing there, citing that he had killed so many law enforcement officers, and now their police departments are going to return the favor.
In the eleventh season episode "Escape", Shields is hired by the D.A.'s office shortly after passing the bar exam. Assistant D.A.s Cole McCorrea and Janet Ashe take her under their wing to show her any remaining ropes. Shields forms a good working relationship with both, to the point of filling in for Ashe at times while she continued treatment for breast cancer.
Following Ashe's departure at the end of the season, Shields is appointed to McCorrea's second chair by the start of the twelefth season.
Relationships
Trivia
Community content is available under
CC-BY-SA
unless otherwise noted.