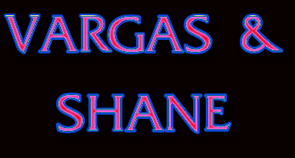 Vargas & Shane is an American police procedural and legal drama television series, adapted as a spin-off of Hartman.
The series will premiered on NBC in September 2030.
Set in Los Angeles, California, the series follows LAPD detective Ariel Vargas and Deputy District Attorney Morgan Shane as they and several colleagues leave the Major Case Squad and the D.A's office to join the Joint Anti-Crime Task Force (JACTF), an elite task force comprised of local, state and federal law enforcement officials in California. The series also follows the personal lives of Vargas and Shane, and to a lesser extent, their colleagues.
The team works with all outlets of law enforcement in California, as well as the D.A.'s office, Medical Examiner's Office, Crime Lab and psychiatrists from both law enforcement and the D.A.'s office.
Cast
Regular Cast
Joint Anti-Crime Task Force (JACTF)
Oversight
Elizabeth Gillies as Deputy District Attorney Morgan Shane, a tough young DDA, who is close friends with Ariel Vargas and is also looking to make her own name after dealing with the rape by family friend Gordon Fontana. She has a son Jonathan, who is a product of the rape. She is also dating LAPD officer Joel Finn.
Richard Schiff as US Attorney Neil Crown, the head of oversight for the task force and their government liaison. He is a jaded ex-prosecutor who sees the task force as the best chance of cleaning up crime in California. He is widowed with three children and five grandchildren.
Recurring Cast
News
Season 1 News:
Will consist of 21 episodes.
Will premiere alongside The Sullivans in early December.
Episode 10 will be a Christmas episode.
This season will sees Vargas tries to find out about her father's personal life and attempts to track down some long-lost family members.

Episode 12 will be a 60 minutes special which sees Vargas travel to meet and track down her family members or somebody who knew her father. Angela will join her half-sister's quest to keep her company throughout the journey.
Isabelle Huppert, David Boreanaz, Charisma Carpenter, Emmanuelle Chriqui, Summer Glau and Luke Bracey to plays a characters who has a secret connected to Vargas' late father.

Huppert to play a rich and powerful lawyer. She has a daughter who is a detective.
Boreanaz to play a town sheriff. He is married to his childhood sweetheart for 24 years, has 3 adult children and a granddaughter. He has two younger sisters; one of them is a reporter and other is a sergeant.
Carpenter to play a local reporter and the sister of Boreanaz's character. She is a single woman who struggles to finds her own fame. She has a son from previous relationship when she was 22 years old.
Chriqui to play a sergeant and the youngest sister of Boreanaz and Carpenter's character. She is a divorced woman with 2 teenager sons.
Glau to plays a detective and the daughter of Huppert's character. She is married with a 14 years old twin daughters and a 8 years old son.
Bracey to plays a businessman and the son of Carpenter's character.

Kerris Dorsey, Jonathan Majors, Dylan Baker, Taylor Schilling, Randall Park, Jaeden Martell and Antony Starr will guest-star in the episode.
Cary Elwes will portray an undisclosed role. He will play a huge part in the story.

Raquel Welch will plays Ariel Vargas' long-absent paternal grandmother. Vargas tracks her down to find out more about her late father's bloodline.
David Zayas will play Diego Vargas, Vargas' late father in flashback scenes for five episodes.
Two bombshells and a secret will be revealed.
Ebonee Noel, Lucy Hale, Jeff Ward, Scott Grimes and Yara Martinez have been cast in recurring roles:

Noel, Hale and Ward will play federal analysts assigned to the task force.
Grimes will play a forensic technician with the San Diego PD assigned to the task force.
Martinez will play an FBI coroner who works with the task force in cases involving death.

Bella Thorne return for two episodes as Alison Hamilton, a recurring character from the ninth and twelfth seasons of Hartman. She will confront Vargas about her brother Evan killing their abuser Gordon Fontana in the final episode of Hartman.

Last ever episode of Hartman hints that Vargas was involved in Gordon's death following her "suspicious" final call to Gordon before his death. The rumors wasn't confirmed on the episode.

Troy Winbush will recur as a CHP Sergeant and close friend of Cisnero's who helps the task force with several cases.
Joel Courtney, Brenda Song and Taraji P. Henson will reprise their roles from Hartman in four episodes each, in which the MCS and JACTF are made to work together on several cases.
Bryan Cranston will recur as a fellow US attorney and colleague of Crown for the back half of the season.
Mike Vogel will guest star as an NCIS agent who asks the JACTF for help in a case involving stolen weapons and a murdered Marine.
Caterina Scorsone will reprise her role as former team member Det. Jillian Rudd for two episodes.
Nicole Maines to plays Shane's transgender younger sister, Emily (born as Ben). Shane will attempts to support her sister over her decision but the past and decision could threaten their relationship between siblings.
Julianne Moore return to play Edith Shane, Morgan and Ben/Emily's mother which she previously plays in eleventh season of Hartman along with Willem Dafoe to plays Glenn Shane, Morgan and Emily's father for two episodes. Morgan invite her parents to meet Emily in person for first time.
Season 1 finale will end on a cliffhanger, leaving three main characters' lives in the balance as a personal vengeance against one of JACTF member leads a deadly consequences.
Episodes
Season 1 (2030-31)
#1 - "New Beginning"
The JACTF are assigned to a case when over a hundred weapons are stolen from police impound lots in San Diego during a sting. Suspecting some corrupt San Diego cops are planning to sell the weapons to highest bidders, Vargas and Ramsay go undercover in San Diego PD as new transfers from LAPD, while the rest of the team tracks the source of the thefts. With Chapel's knowledge of weapons, Vargas and Ramsay discover that Captain Jack Wiley and several of his officers are responsible for the theft of weapons. With help from San Diego CSI Will Shaw, Etheridge, Scott, Lee and Cisneros find out the abandoned hangar will be used to sell weapons to the highest bidder. With a warrant brought by Shane, the JACTF, the San Diego SWAT team and Internal Affairs raid the hangar, resulting in a shootout that leaves three corrupt cops and several armed bidders dead. Captain Wiley, other corrupt cops and other bidders are arrested.
Shane, with oversight from US Attorney Neil Crown, prosecutes the corrupt officers. During the trial, they discover that Wiley is trying to get a shorter sentence by ratting out other corrupt cops on the take. With help from Shaw and analysts Cherie Riley and Benji Fox, they find out the names of other corrupt San Diego cops that were involved in the weapons theft and the JACTF arrests them. Shane manages to successfully convict the corrupt cops. Crown and Chapel offer Shaw a spot on the JACTF for his help on the case and he accepts.
Meanwhile, Vargas continues to adjust with Angela living with her as she and Shane try to press forward following Fontana's death. After learning that Vargas called Gordon just before his death, a suspicious Shane suspects that Vargas had something to do with Evan Hamilton killing Fontana, but chose not to disclose her suspicions because of their close friendship and what Gordon had done to them. Etheridge, Chapel, Scott, and Cisneros all have troubles regarding their respective children.
#2 - "Unforgettable"
In Oakland, prominent surgeon Michelle Denton is found brutally murdered. The JACTF is called in to find the killer and discovers that the victim was abducted just after her son's 11th birthday party. FBI coroner Suzette Costas finds that the victim's feet were burned and her home was racked before she died by strangulation. Then another victim, airport CEO Nancy Yaeger, is found murdered; she is shown to have bee shocked repeatedly with a taser whipped. Etheridge does a profile on the killer and believes the killer resents high-powered women because, to him, they are an insult to the livelihood of men. She, Vargas and Scott investigate any connections to the victims. Lowry and Lee see on the surveillance cameras, a man following the second victim. His face isn't face, but finds a scar on his right that resembles a old slash wound.
Then a third victim, Zoey Kent, the director of the pharmaceutical company, is found dead; Costas finds that she was likely waterboarded and then stabbed to death. Etheridge further profiles the killer. With that profile, she, Vargas, Scott, Cisneros and DEA analyst Astrid Warren discover the identity of the killer as Hank Calhoun, who works as a traffic specialist monitor traffic lights. While investigating his home, the JACTF finds that he was turned down a high-ranking position multiple times by his female boss and feels that women are ruining men's power to the world. As Ramsay and Chapel check out his workplace and find the next victim of whom Calhoun will likely strike next. As Calhoun is abducting Lara Taylor, a promising, high-powered young lawyer, Vargas and Etheridge save Lara and fight with Calhoun, berating him for killing high-profiled women. Calhoun states that women are stealing men's power to the world and that he had to protect that power for the men as he is arrested.
Meanwhile, Lee talks to Etheridge about how to deal with being a new working mother. Also, Angela and Jonathan reveals Vargas their family trees poster, but when they ask Vargas about her father's family residents, Vargas tells a small lie.
At the end, Shane visits Vargas' home, telling her that Calhoun killed himself in his cell. Then, Vargas reveals to Shane about her plans to find out her father's side of the family. Shane gives her support about it, but advises her to not let it interfere with her work with the JACTF.
#3 - "Careful What You Wish For"
The JACTF finds themselves involved in a public storm after young news reporter Bridget McCoy shot and kills a young businessman and his three friends/colleagues on live television. First, the team becomes unsure about the investigation before learning the shocking truth; Bridget's younger sister Lori was gang-raped by the victims six months before; she took her own life two weeks prior to the murders after the police refused to charge her assailants, supposedly due lack of evidence. Angered, Bridget took revenge and executed her sister's rapists as retaliation. Even more, it's revealed that Lori was six months pregnant at the time of her death. Vargas, taking the case personally, vows to expose the truth, but the victims' family threatens to sue the city if Bridget doesn't goes down for murder.
As Shane, although sympathetic to Bridget, is forced to prosecute her, Vargas secretly calls powerful defense lawyer Frank Anderson (Russell Hornsby), who previously handled Angela's vandalism case, to defend Bridget, with Shane's secret blessing. Meanwhile, Vargas, Ramsey, Etheridge and Scott investigate the victims and discover the victims secretly kept items from Lori and other past victims. After the victims' crimes are publicly exposed, the judge is forced to declare a mistrial, and the D.A.'s office opts not to retry the case, leaving Bridget a free woman, though at the cost of her television career and her being forced to move away to start over. The victims' families vow to make it their mission to ruin the careers of the JACTF personnel, but then the JACTF arrest the lead businessman's wealthy father for perjury and obstruction of justice when they discover that he knew about his son's crimes and helped to cover them up.
#4 - "The Attic"
The JACTF investigates the brutal murder of a doctor and his wife which leads a huge discovery in the victim's attic where Vargas and Etheridge find a young boy name Peter. The JACTF learns Peter is a son of a dangerous criminal name Dave Bronson, and the victims took him in after his mother disappeared after left her son with the couple after her to protect him; two weeks later, her body was found in a park. Ramsay and Chapel go undercover in the underworld to flush out the Bronson, but later make a shocking discovery about the criminal and the truth about why he wanted his son back so bad.
Ramsay and Chapel find out that Bronson and his gang want a cache of diamonds they stole in an armored truck robbery. Marcy, Bronson's wife and Peter's mother, discovered and stole the diamonds from him while making preparations to leave him and Peter saw where she hid them; Marcy refused to tell him where she hid the diamonds and Peter and was murdered for both this and because she was going to turn her husband in after leaving him. Vargas and Etheridge are able to persuade Peter to tell them where his mother hid the diamonds. One of Bronson's accomplice spots Peter with the cops and follows them. Cisneros notices that they are being tailed and informs the others; Chapel has a plan to bait them out. As they arrive where the diamonds are hidden, Bronson and his accomplices arrive. As the criminals have Etheridge at gunpoint and try to get the diamonds, Bronson spots Peter near a tree and demanding him to come to him. But Vargas points her weapon at him. Then Chapel shoots the gunman holding Etheridge and she takes him down as Ramsay, Scott, Lee and Cisneros arrest the other criminals. Following Crown's advice, Shane is able to convince Peter to testify against his father. With that, Bronson and his gang are convicted at trial.
Meanwhile, Shane rushes to help a homeless woman (Nicole Maines) after she is robbed. Shane took the woman in but becomes unnerved when she finds a old photo of Shane and her younger brother, Ben inside of the woman's bag. When Shane confronts the woman, she reveals herself to Shane as her brother Ben, who is now going by Emily.
Also, Jonathan takes a shine to Etheridge's daughter Chelsea, much to their mothers' surprise.
#5 - "Cooking Up Trouble"
The JACTF investigates a bombing of a house in Los Angeles that killed 14 people. They discover in the basement that the house was used as a secret drug lab for crystal meth. The identities of the victims reveals them to be members of a Mexican drug cartel run by Ricardo Villalobos. Soon after, MCS Lieutenant Dedrie Joseph and Detectives Jack Hartman and Sunny Ng arrive on scene. With Lee's knowledge of drug cartels, she knows that the Villalobos cartel won't take it very well. Then, sure enough, a massacre of a Mexican restaurant occurs the following day, where the victims are identified as members of a rival drug cartel run by Hector Marquez. The JACTF realizes they have been in a major drug war between rival cartels. Lee tells the JACTF personnel and the MCS detectives that the drug war will have collateral damage of innocent people if it continues. Crown told the JACTF and the MCS to find and stop the warring cartels before things get way out of control.
After finding a lead at one of the Marquez hangouts, Chapel sends Vargas, Lee and Cisneros undercover as potential drug buyers with Ramsay and Lowry watching them. Etheridge and Scott question Villalobos, who is less than cooperative, as they expected. With the recording of the conversation, Warren's analysis of Villalobos' behavior reveals that he is hiding something. Shaw informs Etheridge, Chapel, Scott, Jack, Ng and Crown that the explosives used on the house were either triggered by a cell phone. A drive-by shooting then occurs, leaving six Villalobos cartel members dead and two Marquez cartel members dead, as well as the wounding of eleven civilians. Shane, Etheridge, Scott, Jack and Ng question two wounded Villalobos cartel members. They eventually reveal that Marquez was formerly with Villalobos' cartel as his right hand, until they had a falling out and Marquez left and created his own cartel; he's trying to move on Villalobos' territory both in the US and Mexico.
As Vargas, Lee and Cisneros discover where Marquez will strike next at Villalobos during a sting operation, Vargas calls Etheridge to give the location. But a henchman catches her and brought her to Marquez. Knowing that Lee and Cisneros would in danger with their cover blown, Ramsay and Lowry help them confront the cartel. Joseph, Jack and Ng then arrive with police backup nearby as Vargas disarms and holds Marquez. At the same time, Etheridge, Chapel, Scott and other LAPD officers and DEA agents breach Villalobos' mansion, arresting the cartel leader and several other dealers, with many of the cartel members being killed in the process.
Meanwhile, Vargas works to find more leads of her father's family while Shane struggles with her recent discovery of Ben/Emily's secrets. As Shane open up to Vargas about her sibling, she told Shane to whatever she decides what to do with Emily, make sure she gives herself more time.
#6 - "My Way Or Highway"
The JACTF investigates the site of a deadly semi crash that resulted in the death of the semi's driver and multiple injuries. Costas discovers that the trucker had OD'ed on a very bad batch of cocaine. Working with the CHP and Cisneros' old friend Sergeant Aaron Hobbs (Troy Winbush), the JACTF learns that there have several drug-related truck crashes throughout California over the past two months, with the drivers OD'ing on batches of the same bad cocaine. Using Cisneros and Lee's knowledge, they learn that the source of the drug is local. Following the route of the trucks, Lowry, Cisneros and Hobbs learn that they've all made pit stops at the same truck stop before the crashes. While Lowry and Lee continue to investigate leads in the case, Cisneros and Ramsay go undercover as truckers and Scott as a new cook in a restaurant at the truck stop. Vargas, Etheridge and Chapel stake out from a nearby hotel with Hobbs and the CHP as backup. Shane and Crown visit Vargas and the others at the hotel to discuss the case. As Crown speaks with Chapel and Hobbs about it, Vargas, Shane and Etheridge kept an eye on the area and discuss their shared experiences of when they were sexually assaulted in the past. Then Lee calls Etheridge that she and Lowry are on the scene of another truck crash in which the driver OD'ed on the bad cocaine and went off road in the cliffside highway. They also revealed that all the truckers have known each other and have their own passwords and nicknames to how they purchase their drugs.
The next morning, Ramsay and Cisneros arrive at the truck stop with Lowry and Lee joining the others in the hotel to stakeout. As they arrived, Scott sees someone in the restaurant holding a bag and informs Etheridge. Hobbs spots the same man heading into the gas station. Ramsay said that one of the truckers refer to the stop with it's nickname. Then one of the gas attendants shows Ramsay and Cisneros to the secret basement of the drug lab where the secret cocaine plant is at. Knowing they've found the source of the drug, Etheridge orders a breach. The JACTF, along with Hobbs and the CHP, raid the drug lab. As Ramsay arrests the lead gas attendant, Vargas, Scott, Cisneros and the CHP pursue the other escaped dealers. A K9 dog takes down the ringleader as Vargas and the others arrest the remaining dealers.
At the end, Vargas manages to close in on the location of her paternal grandmother. Then, she receives a call that Fontana's death is being investigated by an independent agency...
#7 - "New Dogs, Old Tricks - Part 1"
The JACTF digs into an old FBI case of Etheridge's involving a bank robbery crew when a new crew appears to have picked up their MO. Etheridge reveals that the crew she and the FBI collared committed 16 bank robberies with automatic weapons and it was led by former a Delta Force soldier, who was killed in a shootout with the FBI after they found their hideout; two more members also died in the shootout and the remaining three were arrested. Chapel researches the case and says that the new crew is also using similar weapons to that of the old crew. Ramsay observes the video footage of the robbery and suspects that at least one member of the crew has military training, with the way he signals the others. After another robbery occurs, Riley finds that the weapons used in the robbery were brought in a illegal gun sale just weeks before. They later find the vehicle used in the robbery, a stolen pick-up truck, was found abandoned and torched after the robbery, just like in the originals. Vargas learns from a witness that one person stayed in the vehicle, and spoke English with a Hispanic accent to the crew and called one person "Resbalosa", which Vargas knows is Spanish for Slick.
Scott runs the profile for a person call Resbalosa through the databases and finds an ex-convict name Julio Alvarez, a former armored truck driver who does time for vehicular manslaughter. As the JACTF trails Alvarez to an restaurant with the rest of the crew and their families are present, they stake out the place via a nearby roof. As the suspects come out, Ramsay and Cisneros recognize two of them as Benjamin Hauer and Frederick Thomas, both ex-convicts. Ramsay reveals that Thomas served in his old unit in the Army after he was discharged, but the two never met. Lowry reports to everyone that Alvarez was seen checking out a bank not too long prior and believes it will be the crew's next score. When no one can recognize the other three men, both Etheridge and Chapel tells their colleagues to find out. As they inform Shane and Crown, Crown tells them that with a clever crew, they are bound not to make all kinds of mistakes and told them to find out when the next robbery will occur.
At the same time, Vargas struggle to deal the case while wrestling over whether or not to visit her grandmother's neighborhood. Then, Vargas gets questioned by a private detective name Kyle Lenhart (Nick Zano) about Fontana's death. Vargas proclaims her innocence and tells the detective that Fontana was a dangerous man who ruined many women's lives and left their loved one to clean up his mess. After the interview ends and Vargas leaves, Lenhart is revealed to be dodgy after making a phone call to unknown person as Lenhart promise them that he will sort out Vargas.
At the end, as Vargas drives back into the task force's HQ, she loses control of her car before discovering that her brakes have been cut with a gas leaking out on the road. Then, a horrified Vargas sees that she's heading straight for a gas station. With no other options, she jumps out of her car just as it crashes into the station engulfing both into a fireball, much to her horror...
#8 - "New Dogs, Old Tricks - Part 2"
After surviving the accident from her sabotaged car, Vargas notifies Shane about it. Henderson arrives in Los Angeles and comforts her shaken daughter after learning about what happened. During debrief back at HQ, she reveals to Shane, Henderson, Crown, Etheridge and Chapel about meeting Lenhart. Cisneros reveals that someone did cut her brakes and the gas tank was sabotaged at well, revealing the cause of the leak. Crown tells Etheridge to have Cisneros and Scott investigate the crash while the rest of the JACTF continue with the investigation of the robberies. He informs Vargas that she will have to face an inquiry over Fontana's death since the prison phone records she called him just minutes before Evan Hamilton killed him. Then Lee comes in and tells Etheridge and the others that there was another robbery and this time, three people have been killed. Crown instructs Etheridge to keep him apprised while he and Shane speak to Vargas.
Meanwhile, Alison Hamilton visits Vargas, confronting her over whether or not she had her brother kill Fontana. Henderson quickly defends Vargas to Alison, explaining that she didn't know Evan was even in same prison as Fontana, but Alison tells Vargas and Henderson that Evan says Vargas ordered him to kill Fontana which Vargas strongly denies of any involvement, while also reminding Alison that Fontana was a monster who sexually abused them and so many others for years.
At the scene of the robbery, Lowry discovers that one victim was an off-duty cop who was killed trying to stop the robbers, and the other two were bystanders who tried to help the cop; all were killed for their trouble. The task force then discover that one of the robbers was shot in the forearm and Chapel tells Shaw to get a blood sample analyzed for DNA. Ramsay gets a call from LAPD, telling his colleagues that the vehicle the robbers used was abandoned and torched several blocks away. As Ramsey, Lowry and Lee check the area, Etheridge tells Chapel that she doubts that Vargas would have Fontana killed, despite the circumstances. Although Chapel sympathizes with what Vargas, Shane, and Fontana's other victims, went through, but stated that Vargas had it in for him for a long time before he was finally incarcerated and especially after he tried getting visitation rights to his children from each victims.
As Vargas faces the inquiry in Fontana's death, Shane checks the visitation logs and found out that Vargas' name on the visitation logs, but noticed that the writing style isn't that of how Vargas usually writes. She confronts Evan about accusing Vargas of ordering him to kill Fontana, and reveals that someone forged Vargas' name, which means she never met him and that she never even called him. Evan stands by what he said, but Shane can see that he is lying and warned that if anything happens to Vargas's future, she will go after him herself.
Meanwhile, after running blood analysis, the JACTF discover that blood is A-Negative, which doesn't match Alvarez, Hauer or Thomas. As they ran the blood though Department of Corrections, it's revealed to be that of Kurt Jenkins, who was present at the restaurant and was a former Marine. They realize that he is the ringleader behind the robberies. Then another robbery occurs. Going over the case file of the old crew, Etheridge figures out when the next robbery will be. An informant of Lowry's reveals where the crew will strike next and the JACTF stake out the bank. After five hours, they see the robbery crew arriving and move in. As Lowry and Lee detain Alvarez, Etheridge, Ramsay, Chapel and other officers detained the other robbers.
Later, with help from Delgado and Finn, Shane discovers the person who forged Vargas's name on the prison logs: Fontana's former victim Nicole Hoffman, whose life was ruined by Fontana and was ostracized by everyone around her due to them blaming her for his abuse. She admits to getting Evan to kill Fontana for destroying her life, forged Vargas's signature to frame her out of jealousy of Vargas managing to get her life back on track unlike her, and paid Evan off from her trust fund to stay quiet. Shane has Finn and Delgado arrest Hoffman for murder for hire.
At the end, Vargas, Henderson and Shane celebrate after the inquiry rules out Vargas being involved in Fontana's death and the three women promise to move on from the past, not knowing somebody is spying on them from the shadows...
#9 - "Stolen Lullaby"
As Vargas goes on leave to deal with the aftermath of the car accident and the inquiry of Fontana's death, she goes over her files to find her grandmother. After checking in on Angela and heading back to her room to join Delgado, she sees two masked men break into her neighbors' home and saw them brutally murdered the couple that live there. She and Delgado rush to the scene with their weapons while she calls for help. As the two look around the house, they find that the intruders managed to slip out and get away. They also find an empty baby crib and realize that a baby is missing. As the JACTF is alerted, Vargas tells them that she didn't know the neighbors, Ismael and Lena Nunez, that well and tells them what she witness. They soon discover that the Nunez couple are illegal immigrants and their son Manuel was born in the U.S. With Scott's knowledge of immigration, they discover that Ismael was trying to get a work visa so he and and his family can live the U.S. after fleeing from being oppressed in Mexico.
Vargas decides to return to the work to help find the missing Manuel and his parents' killer, but Shane, Delgado, Henderson and the rest of JACTF share their concerns about Vargas after the car wreck and the inquiry into Fontana's death. The JACTF learn that Ismael was a participant in underground fight clubs to gain money to get a work visa and support his family. Vargas and Scott believe the murder may have something to do with it. Scott contacts a friend in the FBI with knowledge of underground fight clubs, who reveals that that the fight club that Ismael was in is believed to be linked to five other deaths, but they have no evidence to prove it. With plans from Chapel, Ramsay goes undercover in the fight club, despite his wife Beth's concerns about it. As Ramsay participates in the fight, he learns the man sponsoring it is Michael Jeremy Roark, a wealthy sportsman. After finding a former participant in the fight club, Vargas, Etheridge and Scott learn that Roark had the Nunezes murdered because they planned to blow the whistle on him over the deaths in the club, and he kidnapped baby Manuel to illegally put him up for adoption in an agency he owns. With that knowledge, they raid the fight club. After a long interrogation by Vargas and Etheridge demanding to know where Manuel is, Roark eventually reveals the baby was and the task force finds him in an location where babies are illegally placed for adoption. With Social Services dealing with the adoption agency and the fight club shut down, Shane tells Vargas that Child Services has located Lena's sister who is living in the states under Green Card status and Manuel will be taken in by her and her husband. Vargas assures Shane that she is fine, and that she's just had a lot on her mind about what happened and about searching for her father's bloodlines.
Later, Scott and Cisneros revealed to Vargas that Lenhart is a former Fresno police detective who was dismissed for multiple misconduct charges and became a private eye afterwards.
Meanwhile, Beth and Percy help keep and eyes on Angela under Henderson's orders, but they finds themselves in a situation when Angela disappears. It later turns out Angela was visiting Alison Hamilton about Evan killing her father over what he did to her. After the case, Vargas speaks to Angela and Alison. Alison reveals that Evan was imprisoned for a robbery that went wrong and resulted in someone's death. She told them that she knew Evan killed Fontana to avenge what he did to her, but she never thought he would accept a bribe from someone like Nicole Hoffman. Vargas questions Evan in prison for the first time, and he admits that he took Nicole's payout in order to have something to rebuild his life upon his release.
At the end, a mystery person sneaks into Vargas's house and went to Vargas and Angela's rooms, leaving them each a gift before leaving without anybody seeing...
#10 - "First Plague of Christmas"
A week before Christmas, Vargas finally tracks down her grandmother, Cara Vargas and is planning to meet her when she gets a call from Etheridge that there's been a major incident in the United Nations meeting in Los Angeles. As Vargas arrives on the scene, Chapel fills her in that there's been a poisoning of multiple people, including a Chinese ambassador, of an unknown substance. Once the scene was secured, the JACTF are forced to work with the FBI and Homeland Security to investigate the scene. Shaw and Costas discover the victims were poisoned by weaponized tuberculosis, forcing them to call a HAZMAT team in. The head of security for the Chinese ambassador Wang (Tzi Ma) demands to know if his ambassador was the target. Etheridge, Crown, FBI Agent-in-charge William Housley (Gabriel Mann) and Homeland Security Agent-in-Charge Norman Wilson (Richard Brooks) assure him that they are trying to find out if the Chinese Ambassador was targeted. At HQ, Warren reveals that she has find a video from the people who committed the attack.
The video shows domestic terrorists who feel that America is selling out the country and it's people to foreign countries. They say the first attack was just an warning and that there will be more attacks in other cities. They demand that every member of the House and the Senate be disavowed and removed and the two major political parties be changed, or they will commit more attacks in many major cities before Christmas. The JACTF works with the FBI and Homeland Security to find the terrorists as the FBI puts every field office in the country on high alert. Shane and Crown instruct the JACTF to help the FBI and Homeland Security with all they need. Etheridge believes that the leader of main terrorist cell is someone in California, judging by the time they released the weaponized tuberculosis. As the agencies look at the surveillance footage from the building, they notice that the terrorists hid their faces in plain view, but Vargas spots a reflection that shows the face of one of them in a mirror. They identified the man as Byron Rhodes, an anti-government radical. Wilson tells everyone to find leads on Rhodes. They discover that Rhodes is likely affiliated with Jerry Malek (Matt Battaglia), a former CIA operative who was betrayed on a mission and disavowed by the government. Wang says that his country knows Malek too and revealed that Malek went on a rogue mission to assassinate one of their high-ranking generals in revenge for the capture and execution of his girlfriend, who was involved in a bombing of a Chinese building in New York that was supposed to be empty, but some American civilians and Chinese nationals were killed and the CIA handed her over to them. They later executed her in a Chinese prison and Malek tried to assassinate the general as revenge, but the CIA disavowed him by warning the Chinese government, at which they captured imprisoned him for a year until he escaped and disappeared. Etheridge believes that with this perceived betrayal by the U.S. government, Malek would seek revenge for both him and his girlfriend.
After following more leads, they learn that there is an abandoned industrial complex where Rhodes was seen, along with a few others that are listed as radicals. Altogether, the JACTF, the FBI, Homeland Security, LAPD SWAT and HAZMET raid the complex and detain most of the domestic terrorists, and Vargas and Etheridge capture Rhodes while Chapel, Ramsay and the FBI capture Malek. They find a computer that lists targeted locations. With that information, they put the word out to the other cities, and the terrorists heading for those targets are arrested by the FBI, ending the threat. The FBI and Homeland Security say that they will keep the weaponized tuberculosis from being used by anyone anymore and thanks all the local authorities for the help.
After the stressful case, the JACTF goes to Crown's house for a Christmas party, before heading home to spend the holiday time with their families. At home, Angela shows Vargas the mysterious gifts she found. The two are left curious about who left them, but Vargas allows Angela to keep the gifts until she finds out more. However, Vargas takes a look at the notes and becomes mystified their handwriting.
At the end, Vargas finally tracks down her grandmother Cara in old apartment. Vargas left shocked to see Cara in the wheelchair and learns that Cara has stuffing with multiple sclerosis (MS) for years before asks Cara about her father's past and their family. Cara explains that their family immigrated from Mexico when her father was a child. She and her husband send their children to stay with their aunt and uncle while they work with a rich, powerful man to earn our immigrant rights in America. Years later, her father became a CBI Agent and later met her mother, but kept his professional and personal lives separate. When Vargas asks Cara about how to find her other family members, Cara shows Vargas a picture and map of a town named Gainesville...
#11 - "ICE, ICE, Baby"
The JACTF is assigned to investigate when seven illegal immigrants are found dead in different areas all over Los Angeles, all murdered in different ways. They team up again with Jack and Ng as well as Detectives Michael Brooks and Thora Price. Scott believes that they were murdered just for being illegal immigrants, while Vargas and Lee speculate that more than one person could be involved. With Scott's knowledge of ICE, the JACTF speaks to the agents who worked with the murdered immigrants, which doesn't turn up much connection to the murder victims since the agents are less than cooperative.
While pursuing more leads, Scott reveals to Cisneros and Etheridge that he moved to California after he witnessed several of his fellow ICE agents badly neglecting and mistreating some of the illegal immigrants they arrested, and that he's married to a Latina-American woman. Etheridge points out that that Scott and his wife Maritza have a son, with Scott adding that she is also carrying their second child which is due in two months. Shane files a subpoena to ensure ICE's cooperation. They discovered that one agent is highly bigoted towards illegal immigrants, but has an alibi for most of the murders. Soon after, two more illegal immigrants are then found murdered. But upon investigating, they discover another ICE agent has had access to all the murdered immigrants. When Vargas and Etheridge go to question him, he fled away, leading to a foot chase until the ICE agent is picked by someone in the van. After the men, the four men, including the rogue ICE agent, take over the immigration office. As Scott negotiates with the gunmen over the situation, Chapel has Vargas, Ramsay, Lowry and Lee assist the MCS and LAPD SWAT. Following Scott's suggestion, the Joint MCS/JACTF team quietly infiltrates the building. Two of the men are willing to surrender, but the other two refused to do so. Things escalate as the two then shot and killed the two accomplices wanting to surrender, the authorities initiate breach and arrested the two remaining criminals. Shane prosecutes the offenders and the suspects are eventually convicted and given life imprisonment.
Meanwhile, Vargas prepares to go meet her other relatives in Gainesville, but Henderson left concerned about Vargas going to Gainesville on her own, worrying that her past could haunted her through the journey, or somebody will try to kill her like the car accident. Shane and Delgado, however, assure her that Vargas will be fine. However, Henderson then meets with Angela and they come up with a plan.
At the end, Vargas takes Angela to their mother but Henderson distracted Vargas by revealing her father's old things while Angela hides herself in the trunk, not knowing somebody in dark disguise was watching her. They attempts to open the trunk but run off when Vargas approaches the car and gets in. As she drives off, Lenhart meets up with the mystery person as he arrives in Lenhart's car, promising them that they will get their chance soon before driving the same directions...
#12 - "Gainesville"
Vargas travels to Gainesville to meeting her long-lost family members, but the visit takes a unusual turn, when she stumbles onto a conspiracy that puts her and Angela's lives in jeopardy.
#13 - "Affirmative Reaction"
As Vargas returns, she told the JACTF about what happened in Gainesville. Crown told them to investigate Lenhart's connection when they can as they got another case where African-American former NFL player and now bar owner Darryl Hooper (Donald Faison) hunted down and killed three white supremacist criminals who murdered his wife and raped his oldest daughter while robbing his establishment. As the JACTF comes to arrest Hooper, he surrenders peacefully while he had his parents watched his children. Shane is sympathetic with Hooper, but is forced to prosecute him for the killings, while the JACTF leads the hunt for the other white supremacist members who have targeted the man and his family.
While the JACTF continues with the manhunt, Shane tries to get Hooper to plead out, but Hooper and his lawyer, Brett Newman (Eddie McClintock) refuse to do so. As the trial starts, race riots occur as expected, with the National Guard being called in. Vargas and Etheridge soon discovers the victims' association with some of the white supremacists. As Cisneros gets info from Hobbs about where the group hangs out, Ramsay, Lowry, Lee and Shaw stake out the area. They then follow the men with Vargas, Etheridge, Chapel, Scott and Cisneros joining them. They overhear their plans to bomb the courtroom to kill Hooper and bomb the house where his family is at. The JACTF, along with CHP, then raid the hideout, arresting most of the supremacists and killing or wounding the rest.
As Shane speaks to Hooper and Newman, they admits that they know what Gordon Fontana did to her. Shane reveals to Hooper and Newman that her good African-American friend in law school was murdered because of her race, and her two killers weren't found until two years later; one died in a shootout the police and the other one was arrested, convicted, and later killed in prison. Hooper told her that while he understands some of what she went through because of what happened to his daughter by the attackers and that she has to do her job, he re-affirms that he can't spend time in prison because of his children and because the black community need him to ensure racial harmony since he owns an non-profit organization that promotes unity for every race. After the jury in the case is deadlocked, the judge declares a mistrial, and the D.A. office opts not to retry the case, much to the elation of Hooper as well as Shane herself. Hooper tells her that no matter how different people look, you can to trust the soul of the person by their actions, not by their looks. After hearing that, Shane visits Emily and talks with her.
Meanwhile, Chapel is visited by his brother Ronald, who reveals that his ex-wife is trying to get full custody of his children. Lee spends time with her infant son Andrew. And Vargas and Delgado talk about the mysterious gifts that were brought to her and Angela and wonder what they mean.
#14 - "Semper Fortis"
The JACTF works with NCIS Special Agent Danny Burnett (guest star Mike Vogel), a former SEAL teammate of Chapel's, when another teammate of theirs, Gregory Weiss (guest star Trevor Donovan), goes rogue on a solo manhunt. As Chapel and Burnett visit Weiss's wife, she revealed that Weiss is looking for their 10-year-old daughter Katie, who has been kidnapped and he disappeared to find her. Later, the JACTF and NCIS team believe that she might have been taken by a pedophile ring.
When one of Weiss's confrontations leads to the death of several of the kidnappers in a cabin with a bunker nearby, Chapel and Burnett are thrust into the middle of doing their jobs and their loyalty to their old friend. Vargas and Etheridge express concern to Shane and Crown about Chapel and Burnett being a SEAL teammate of Weiss, but Scott and Ramsay, being a Coast Guardsman and Army Corporal, vouch that any teammate in the military are like family and Chapel and Burnett will be able to multitask by doing their job while trying to stay loyal to their friend. When Weiss is spotted via traffic cameras, Chapel and Burnett go alone and find Weiss brutally interrogating a suspect. Shocked to see his former teammates, Weiss tells them that the men he killed took Katie and they have her stashed somewhere, ready to sell her to the highest bidder. As Chapel and Burnett question Weiss about everything that happened, Shane, Etheridge and Scott interrogate the suspect. After the suspect reveals that some of the girls, including Katie, are at an abandoned hotel where the auction of the girls take place, Vargas is familiar about that hotel. The joint JACTF/NCIS team arrives in the hotel. After a tough gun battle, Chapel and Burnett kill the ringleader in self-defense and rescue several kidnapped girls, including Katie. After reuniting her with her father, Weiss thanks his former SEAL teammates for finding her. Chapel and Burnett told Weiss that they understand why he went rogue, that they would've done the same for their children, and that they'll always have each others backs for life.
During the case, Chapel speaks to Burnett about his brother's issues with his divorce and custody hearings. Burnett says that he was divorced from his wife due to his commitment of his job and he barely sees his children because of it. Meanwhile, Crown is unexpectedly called to Washington D.C. by his US attorney colleague, Norman Devlin (guest star Bryan Cranston).
At the end, Vargas confides in Shane about her encounter with Lenhart in Gainesville. Shane states that whatever riddles Lenhart gave her, Vargas should come to her if she find something new about them.
#15 - "D.C. Knows Best - Part 1
Crown arrives in Washington and is met by Devlin, who drives him to the Robert F. Kennedy Building. Several officials question Crown about the JACTF's old cases, particularly one from several years prior: the case of Javier "The Razor Blade" Campos, a seemingly deceased drug lord known for his brutality and near perfectly pure cocaine. Crown informs them that Campos was selling off a deadly batch of cocaine that killed over 30 people and had violently tortured and murdered undercover FBI agent Melissa Long, who worked with JACTF when her cover was blown. He also tells them that Campos' cartel has also killed three other undercover law enforcement officials and he believes that there was a mole helping Campos. During a raid of his compound in San Diego, he apparently blew himself up. Devlin reveals that there are rumors and some circumstantial evidence that Campos might have survived the explosion.
Upon learning that Campos might still be alive, Etheridge is unsettled by it since Long was friends with her. Vargas remembers that Chloe Hartman and the MCS once pursued Campos on an unrelated crime which helped the JACTF linked him to the murder of Long. The JACTF teams up with DHS agent Burt Adrian and former member Det. Jillian Rudd, who worked the case with her late partner Kenneth Mackey, to find the truth.
While following possible leads, they spot Campos's right hand man name Ernesto Rivas, who is rumored to have taken over the cartel from Campos after his supposed death. Rudd states that Rivas is loyal to Campos down to the bone. Etheridge and Chapel decide to send Lowry and Lee to the bar where Rivas frequents and Shane advises them to keep their distance if they see Campos. At the bar, they spot Rivas and other drug dealers.
After trailing Rivas to a isolated restaurant on the highway, they stand by and then they spotted Campos. After Lowry take the picture of Campos and sends it to Chapel, the dealers spot and make him and Lee. Rivas and others capture them, though not before Lee sends out a distress signal. At the JACTF goes over the photo of Campos, Rudd confirms that it is him after tall. Then, as the team receives the distress alert, a text comes in on Vargas's phone, to answer his next call. As the phone rang, Etheridge nods at Vargas, giving her permission to answer. Campos reveals that his men have Lowry and Lee and warns her and the JACTF to stay out of his way as he makes a very large delivery and leaves the country to somewhere no extradition treaty, or he will kill Lowry & Lee and stream their deaths live for the world to see. After Campos hangs up, the trace reveals that they are in a moving vehicle, which the captive Lowry and Lee are at.
#16 - "D.C. Knows Best - Part 2"
After learning about Campos being confirmed alive and Lowry and Lee's capture, Crown updates the D.C. officials. The officials want to go all out against Campos' cartel, but Crown warns them that Lowry and Lee will be killed if they do that. Devlin understands the situation, but the officials don't want Campos to to vanish forever and, unless the JACTF can come up with something to get to him and the cartel, they have no choice. Crown offers full corporation for all available California law enforcement officials to assist the JACTF and Devlin and the other officials grants it. They told Crown that they got 12 hours to find Campos or they will taken over and go all out on him.
As the JACTF hype up the search for Campos and their captured colleagues, they are joined by Hobbs and the CHP, Lieutenant Joseph, Jack, Ng and other LAPD personnel, more of Adrian's DHS colleagues, FBI Special Agent Wesley Wayne (Alan Powell), his partner Keith Mitchem (Kevin Rankin) and other FBI agents, CBI and such. Shane instructs everyone to work together and not to clash over jurisdiction. With their combined efforts, they began to track Campos and closed all California borders, airports, trains, buses and such.
As Campos and the others arrive at an isolated house located in the Sierra Mountains, they bring the captive Lowry and Lee out. They placed them in separate cells, where they are subjected to torture to reveal information about what they know and how to escape. With hours of searching, Vargas and Etheridge work with the FBI and DHS on tracking down Campos, Chapel and Scott work with others to find the drug shipment. Cisneros works with CHP on tracking the vehicle. Vargas, Ramsay and Rudd work with Joseph, Jack and Ng. Later, Beth comes in to help as she had knowledge of Campos before he faked his death after getting a call from Hartman. Lee's husband, Nolan Caruso, arrives as well and asks about his wife. Shane assures him that they have California's finest looking for her and Lowry. After discovering that Campos's call came north of the restaurant, they learn that he was in a semi-truck and probably is where Lowry and Lee are at. The tracked the truck as far as the Sierra Mountains. Knowing that choppers will tip off Campos and provoke him into killing Lowry and Lee, Rudd suggests that they get help from the Forest Rangers to track them down. Beth agrees, noting that Campos can be very paranoid at times like this.
With less than 2 hours for the deadline, Chapel and Scott find four dealers working for Campos and they and other officials detain them. After interrogation, they discovered the drugs are being delivered in eight pickup trucks and will be delivered out near a lake and that Rivas will be there. With that knowledge, Vargas, Ramsay, Beth, Etheridge, Cisneros, Rudd, the MCS, the FBI, the CHP, the DHS and the CBI raided the drug shipment and Vargas wounded Rivas. Etheridge, Adrian and Wayne interrogated Rivas inside the mobile command center. With help from forest rangers on finding the house Campos is hiding, they posed as drug delivers. Campos plans to leave via semi-truck and escape the country by a freighter in Oregon and intends to kill Lowry and Lee anyway. As the authorities arrive at the house, several of them, including Vargas, Ramsay, Cisneros, Rudd, Hobbs, Jack and Ng, take the back while others, including Etheridge, Chapel, Scott, Beth, Joseph, Wayne and Adrian, prepare to hit the other sides of the house. As the undercover officers deliver the large batch of cocaine, the dealers suddenly shoot them dead and the authorities are force to raid the house early. Several of Campos's men are killed. Chapel and Cisneros find Lowry and Lee alive. As Campos tries to get away, Vargas then catches and fights him in the forest. After Vargas receives a slash wound on her right forearm, Campos intends to shoot her, but Ramsay, Etheridge, Rudd, Wayne, Beth and others cornered him as Vargas gets up and points her pistol at him. Campos refuses to surrender and points his weapon at Vargas in an suicide-by-cop attempt, at which Rudd wounds him to prevent that. After Beth kicks the pistol away from Campos and kicks him down to the ground, Ramsay and Wayne take him in custody.
Crown tells Devlin and the others the news of Campos's capture. Devlin and the officials say that they want Campos delivered to them to face trial and Crown grants that. As Vargas, Lowry and Lee are treated in the hospital, Shane told Lowry and Lee, who both have sustained bad injuries from their torture, to see a shrink first before returning to work. As their families reunite with them, Chapel comes to Vargas, Shane and Etheridge, telling that he has found who Campos's mole was and it is revealed to be Mitchem, who was in financial ruin and joined the cartel to make some extra money and has been detained. Shane tells the others about Campos being transferred to the Department of Justice for trial.
As Crown heads back home, Ramsay spends time with Beth and their children. She admits to her husband that she does miss being a cop. Ramsay suggest that she return to the force, but Beth says that raising Levi and Matthius is something that makes her life happy. Vargas leaves the hospital after getting patched up and Shane and Delgado met up with her. Vargas tells them that she is planning to visit her grandmother soon for more answers about the discoveries she made in Gainesville. Delgado and Shane warn her to be careful because of everything that happened in Gainesville, which Vargas acknowledges that she will as they leave the hospital.
#17 -
#18 -
#19 -
#20 -
#21 - (1)
Community content is available under
CC-BY-SA
unless otherwise noted.