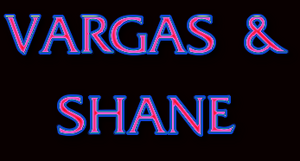 Vargas & Shane is an American police procedural and legal drama television series, adapted as a spin-off of Hartman.
The series has premiered on NBC in September 2030.
Set in Los Angeles, California, the series follows LAPD detective Ariel Vargas and Deputy District Attorney Morgan Shane as they and several colleagues leave the Major Case Squad and the D.A's office to join the Joint Anti-Crime Task Force (JACTF), an elite task force comprised of local, state and federal law enforcement officials in California. The series also follows the personal lives of Vargas and Shane, and to a lesser extent, their colleagues.
The team works with all outlets of law enforcement in California, as well as the D.A.'s office, Medical Examiner's Office, Crime Lab and psychiatrists from both law enforcement and the D.A.'s office.
Cast
Regular Cast
Joint Anti-Crime Task Force (JACTF)
Oversight
Recurring Cast
Family
The Vargases
Mila Brener as Angela Fontana, Ellis and Gordon's daughter and Vargas and Jonathan's half-sister.
Sebastian Sozzi as Officer Jamie Delgado, LAPD officer and Ariel's husband.
Geena Davis as Ellis Henderson, Vargas and Angela's mother and a former DA who keeps contact with her daughters.
Raquel Welch as Cara Vargas, Diego's father and Vargas' long-absent grandma.
Summer Glau as Detective Miranda Aldridge, a detective from Gainesville and Vargas' lost-long half sister.
David Boreanaz as Sheriff Lance Martinez, a sheriff from Gainesville and Vargas' uncle.
Charisma Carpenter as Rebecca Lanning, a reporter and Vargas' aunt. She has two sons, Mac and Ivan, both fathered by her husband Ian. She will expecting of a third child.
Emmanuelle Chriqui as Sergeant

Sandra Martinez

, a sergeant from Gainesville and Vargas' aunt. She is divorced with two sons.
Cary Elwes as

Ian Weber

(season 1; guest season 2), a teacher from Gainesville, Rebecca's husband and the father of her sons, Mackenzie "Mac" and Ivan (born after his death)
Luke Bracey as

Mac Lanning

, Rebecca and Ian's son and a businessman/lawyer.
Anthony Starr as Dr. Howard Aldridge, Miranda's husband and a doctor
Isabelle Huppert as Victoria Block, Miranda's mother, Diego's ex-girlfriend and a lawyer.
Amy Acker as

Amelia Martinez

(season 1-3), Lance's wife and the mother of their four children. In season finale of season 3, she was tragically killed in the explosion at Vargas and Delgado's wedding reception, cause by Hugh Dineen.
David Zayas as Diego Vargas (season 2–present; guest season 1), Ariel's supposedly-deceased father who is revealed to be alive and is a CIA contractor.
Jackson Robert Scott as Leo Avers (season 2–present), an intelligent, but autistic teenager who is Diego's son and Vargas and Aldridge's half-brother.
The Shanes
Other Family Members
Daniel Radcliffe as Percy Novak (seasons 1–2), Lowry's husband who attempts to rebuilding his marriage after his secret past was revealed. At near end of the second season, he is murdered by Juliet Greico after his plan to confront her over her involvement on his husband's attack went wrong.
Beau Garrett as Beth Greico, Ramsay's wife, a former detective and the mother of their two sons; adopted son Levi and biological son Matthius.
Sterling Jerins as Chelsea Morris, Etheridge's daughter and Jonathan's girlfriend.
LaKeith Stanfield as

Ronnie Chapel

, Chapel's younger brother.
Sadie Sink as Gabrielle McConnell (season 2–present), a trouble teenager girl whom Shane allows to stay with her after months of being homeless. She has emotional troubles after years of being sexually abused by her father since childhood.
Jason Bateman as Patrick Morris (seasons 2–3), Etheridge's estranged ex-husband and Chelsea's father.
Ginnifer Goodwin as Amanda Scalieri (season 3–present), the wife of Scalieri's brother Thomas and the mother of his three children. Her real name is Kate Maguire, Charlotte Shane's ex-lover who disappeared.
Devon Sawa as

Christian Robinson

(season 3–present), Ramsay's long-lost half-brother and a former Navy soldier.
Andie MacDowell as Sherri Devlin (season 3–present), Devlin's wife.
Gabrielle Union as Grace Lewis (season 4–present; guest season 2), Hobbs' ex-wife and the mother of his son Nathan.
Other JACTF Members
Ebonee Noel as Analyst Cherie Riley, an ATF analyst assigned to the task force.
Lucy Hale as Analyst Astrid Warren, a DEA analyst assigned to the task force.
Jeff Ward as Analyst Benji Fox, an ICE analyst assigned to the task force.
Scott Grimes as SDPD CSI Will Shaw, a forensic technician with the San Diego PD assigned to the task force.
Yara Martinez as M.E.

Suzette Costas

, an FBI coroner who works with the task force in cases involving death.
Krysten Ritter as D.D.A. Rachel Hunsacker (season 2–present), a attorney originally from Las Vegas. She is divorced with two children but she reminds friends with her ex-husband Cole Larsen despite their disagreement in the past.
Tony Todd as US Attorney Clyde Forbes (season 4-present),
Glen Powell as LAPD Detective Ross Corvo (season 4–present), a rookie detective assigned to the task force and mentored by Ramsay.
Victoria Pedretti as FBI Agent Tiffany Van Housen (season 4–present), a rookie FBI agent assigned to the task force and mentored by Reese.
Teyonah Parris as Deputy District Attorney

Della Wilson

(season 4–present), a rookie DDA assigned to the task force and mentored by Shane.
Major Case Squad
Other LAPD Personnel
Stark Sands as Detective Cole Larsen (season 2–present), a LAPD detective who is Vargas' old partner, Norman Devlin's estranged son, Hunsacker's ex-husband and father of their two children. He is currently dating Faith Scalieri.
Patrick Wilson as Detective Thomas Scalieri (season 3–present), Scalieri's older brother and a LAPD detective, whom she has a contemptious relationship with.
Terry Kinney as Chief Tanner Stern (season 4; guest season 2-3), a LAPD chief.
Federal Agents
Mike Vogel as NCIS Special Agent Danny Burnett, an NCIS agent and former SEAL teammate of Chapel's, who often helps the task force on cases involving the Navy or Marine Corps.
William Forsythe as FBI Special Agent

Bruce Korzak

(season 3), a seasoned FBI agent and Etheridge's former mentor. He is later revealed to be a mole working for Rockslider Global out of disillusionment over being pushed out of the field. He later has a change of heart after being found out and tries to help bring them down, only to be killed by Dineen while saving Etheridge.
Michael Kelly as Deputy US Marshal

John Jennings

(season 3), a US Marshal whom often requests the JACTF for help regarding fugitives and witness protection.
RZA as Deputy US Marshal

Moses Jones

(season 4), Jennings' right-hand man.
Tamberla Perry as DEA Special Agent

Yolanda Barris

(season 4), a former colleague of Lee's.
Jack Kesy as DEA Special Agent

Jimmy Wingo

(season 4), a former colleague of Lee's.
Reggie Lee as ICE Special Agent

Steve Chan

(season 4), a former colleague of Scott's.
Antagonists
Jonathan Groff as Bridger Fontana (seasons 1–2), former LAPD officer and private investigator and the vengeful son/cousin of serial predator Gordon Fontana, being a product of incestual rape by Gordon against his mother/great-aunt Juliet Greico. After corrupting several of Vargas's family members in a final attempt to exact revenge on her and Shane, he is ironically shot dead by Juliet herself.
Joan Allen as

Juliet Greico

(season 2), Beth's vengeful aunt, Bridger's mother/great-aunt, and Cole and Thora's biological mother. After killing her eldest son, she seeks posthumous revenge on Gordon and her sister Emma for her pain by killing anyone with a link to them, including Gordon's nephew Percy, Vargas, and her own innocent grandchildren, until she is stopped and arrested for her crimes.
Ben Mendelsohn as Gordon Fontana (seasons 2–3); Henderson's ex-husband, the father of Bridger, Jonathan and Angela, Vargas' stepfather and a businessman who was imprisoned for a series of rape on young girls (his victims included his own stepdaughter and Morgan Shane) until his death in the hands of Evan Hamilton. Despite being killed off in the final episode of Hartman, Gordon appears in flashbacks and visions during season 2 and 3.
Domhnall Gleeson as

Felix McConnell

(season 3; guest season 2), Gabrielle's abusive father and a former circus showman. In season 3, Felix transfers to same prison as Vargas' father where he targets Diego on his uncle's orders. After multiple failed attempts to kill Diego, Felix is unexpectedly killed by his uncle.
Pierce Brosnan as Hugh Dineen (season 3), a Irish explosive expert and contract hitman, and Felix's uncle who seeks revenge against Diego, whom he blames for his family's deaths. In the season finale, Dineen betrays Drummond and attempts to take over Rockslider, but his plan backfires and he is killed by Drummond's right man Major Greg Taylor just as he is about to kills Vargas, Shane and Diego.
Will Patton as Colonel Wesley Drummond (season 3), a former decorated U.S. Army Colonel now CEO of the rogue private military company Rockslider Global.
News
Season 4 News:
The producers has confirmed Vargas & Shane and sister series The Sullivans have each been renewed for another seasons.
The season will consist of 22 episodes and will premiere in early/mid July.

NBC has confirmed that the show will move to a new time slot, with new show Denver Memorial airing along with The Sullivans (another show sets in Denver).

Jennifer Love Hewitt will be promoted to the main cast as her character takes Etheridge's place.
The season premiere will feature Shane and Finn getting married.

Ed Harris, Adam Brody and Kat Dennings to return for this episode.
Ellen Barkin to plays Finn's mother and Joseph's ex-husband.
Marley Shelton, Anna Chlumsky and Betty Gilpin to plays Finn's sisters.
William Fichtner to plays Shane's uncle and Glenn's brother.
Melanie Griffith to plays Shane's aunt and Glenn's sister.
Dakota Johnson, Caitríona Balfe, Kaley Cuoco, Bill Skarsgård and Dane DeHaan to plays Shane's cousins.
Michael Ealy will reprise his role as Jesse Temple, a role in Hartman.

Season 4's seasonal case will be the JACTF working to deal with a violent gang war between a Mexican drug cartel and a Colombian drug cartel.

The storyline will begin in season premiere when the people of Los Angeles get caught up in a violent shootout between gang members.
Diego will get involved with the case, having infiltrated one of the cartels years ago as part of the CIA, which he'll do in exchange for a possible pardon from prison.
NCIS Agent Burnett and U.S. Marshal Jennings will have some involvement in the case.
RZA will recur as a Deputy U.S. Marshal and Jennings' right-hand man.
Tamberla Perry and Jack Kesy will recur as Lee's friends at the DEA assigned to help in the case.
Reggie Lee will recur as Scott's friend at ICE assigned to help in the case.
Jaci Twiss returns as bounty hunter Lisa Geiger who is pursuing one of the Colombian drug dealers who has a prize on his head.
Joaquim de Almeida, Mark Consuelos, Richard Cabral, Alice Braga, Yancey Arias, and Hemky Madera will play key members of the Raigosa Cartel from Mexico.
Jesse Borrego, Zoe Saldana, Judy Reyes, Jacob Scipio, Paola Núñez, and Adam Irigoyen will play key members of the Genarro Cartel from Columbia.

Gabrielle Union to return as Hobbs's ex-wife Grace on recurring basis.
Lee will make a shocking discovery about her late sister Dawn's death.
Delgado and Finn will learns that they have been both eligible for promotion; Delgado as detective and Finn as sergeant.
Episode 6 will be a Halloween episode where the team will investigate the disappearance of a young Caucasian girl from the suburbs and find that it's linked to the similar disappearances of African-American girls from inner city areas over the past year.

Some JACTF members will be targeted by a group of teenagers with masks from horror films while on-duty. Show producers hints a devastating consequences that nobody will see it coming.

Nicholas Hamilton, Myles Truitt, Gaten Matarazzo, Levi Miller, Emilia Jones and Gabriel Bateman to guest stars as the teenagers who terrorized the JACTF.

Gillian Alexy and Chris Vance will reprise their roles as Linda Young and James Greico, from Hartman for three episodes. In one episode, they will ask JACTF for help to finds the missing daughter of a former San Francisco mayor who could involved in drug cartels.
Tony Todd to recur as a US attorney who attempts to rebuild the JACTF as he volunteer to takes over (from episode 7) as Devlin takes a break after a backlash of recent events and his leadership was harshly criticised. He will make his first appearance in episode 2 when his character gets involved in the argument between Devlin and Chief Stern over the shooting between two rival gangs.
Glen Powell, Victoria Pedretti and Teyonah Parris will play three rookies whom Ramsay, Reese and Shane take under their wings. They will make their first appearance in episode 5.

Powell will portray a rookie detective who will be partner with Ramsay.
Pedretti will portray a rookie FBI agent who will be partner with Reese.
Parris will portray a rookie D.A. who will be partnered with Shane.

Vargas' new friendship with Thomas Scalieri will continue to be explored from last season, which will result in some divided results.

Thomas' past will be revisited in one episode after he is shot during a night out. The JACTF will discover a huge list of suspects. It will be on episode 3.
Vargas gets herself into a dangerous situation in episode 8 when she gets involved in Thomas' secret investigation. The next episode, a mystery character will become Vargas' unexpected helper as they assist Vargas in cleaning up the aftermath.

Campbell Scott to guest stars as a "dangerous" crime lord who is subject of Thomas' secret investigation. He is described as a very dangerous and branded as LAPD's "worst nightmare" because his family's complicated past.

Terry Kinney is promoted as a series recurring. The show will explore Chief Stern's personal and work life as the LAPD faces some new changes and reforms.
Shane will team up with Vargas' cousin Mac and Victoria in one episode as she gets involved of Mac's custody fight for his brother Ivan and his newborn sister.
Devlin will battle a painkiller addiction as he struggles with his life in a wheelchair and struggles to walk again from the previous season finale.

Andie MacDowell to returns as Devlin's wife Sherri on recurring basis as she tries to help her husband over his struggle.
Caleb Landry Jones and Katherine McNamara to guest star as Devlin and Sherri's son and daughter; John Paul and Marcy for two episodes.

One main character and their family will be the victim of a "swatting" call in episode 11.

Idara Victor and Jacob Artist will reprise their roles as MCS detectives Street and Boscorelli in the episode.

Rita Wilson to guest stars as Joanna, Dineen's younger sister, Felix's mother and Gabrielle's grandmother for four episodes.
Annette O'Toole to guest stars as Amanda's biological mother for one episode when Amanda reunites with her on her birthday after Thomas tracks her down, but their reunion turns sour. She will make her appearance in episode 7.
Emily VanCamp will appear in one episode as a FBI agent in a Chicago Office who was previously one of Gordon Fontana's victims and will work with JACTF on one case.
Episodes
Backdoor Pilot (2030)
#Hartman: Season 12 Episode 19 - "A New Opportunity - Part 1"
With Hartman lingering over whether or not to give up her captaincy, the MCS comes in on the case the double homicide of a federal prosecutor and his mother. However, while chasing a lead, Ramsay, Vargas, Street and Boscorelli unexpectedly run into members of the Joint Anti-Crime Task Force (JACTF), a task force comprised of local, state, and federal law enforcement in California, whose members include FBI Special Agent Camille Etheridge, ATF Special Agent Jerome Chapel, ICE Special Agent Owen Scott, DEA Special Agent Alexis Lee and LAPD Detectives Kenneth Mackey and Jillian Rudd; the task force reveals that the murders are connected to the case of infamous gun-runner Yance Butler, whom the prosecutor was making a major case against.
After some back-and-forth banter, Hartman agrees to loan out Ramsay and Vargas to assist with the task force, and Shane and Lowry soon join them after Chess gets wind of everything. Eventually, the task force leads back to a nightclub owned by Butler that doubles as a safehouse, and conducts a raid. However, the club turns out to be a trap, and an explosion tears though the building, leaving the fates of everyone unknown...
#Hartman: Season 12 Episode 20 - "A New Opportunity - Part 2"
As Hartman and the rest of the MCS converge on the nightclub with backup, firefighters and paramedics in tow, it's revealed that Ramsay, Vargas, Lowry, and most of the JACTF have survived. However, Mackey and four other federal agents assisting them as backup are dead. As the task force mourns their fallen members, Etheridge suggests that they finish what they started and nail Butler for not only his gun -running, but the deaths of Mackey and the agents as well. After putting the squeeze on several associates of Butler's, they decide to hit him where it will hurt the most.
Learning that Butler's aunt is sitting on multiple illegal guns and that his ex-girlfriend and mother of his three children is sitting on top of a large shipment of illegal ammunition (both unknowingly), the MCS and JACTF arrest them and several more of his relatives, hoping to use this to lure him out of hiding. Sure enough, it works and after a shootout and chase, both teams apprehend Butler. Eventually, Butler agrees to a deal with the federal government: his family is left alone and he avoids the death penalty as long as he confesses to all of his crimes, including the murders of the prosecutor and his mother, which Butler had ordered.
Later, Rudd resigns from the JACTF and decides to return to Robbery/Homicide, affected by Mackey's death and wanting to remain close to her family. Vargas, Ramsay, Shane and Lowry are then offered spots on the task force, which they decide to think over before deciding.
At the end, McCall finally answers calls from I.A.D. and the unknown number, setting up a meeting with both of them...
Season 1 (2030-31)
Main article: Vargas & Shane (Season 1)
Episode No.
Title
101
"New Beginning"


--Series Premiere--

102
"Unforgettable"
103
"Careful What You Wish For"
104
"The Attic"
The JACTF investigate a brutal murder of a doctor and his wife which leads a huge discovery in the victim's attic. Meanwhile, Shane gets a shock of her life when helping a homeless woman (Nicole Maines) after she was robbed before she reveals herself to Shane as her brother, Ben (now known as Emily). Also, Johnathan takes a shine of Etheridge's daughter Chelsea.
105
"Cooking Up Trouble"
106
"My Way Or Highway"
107
"New Dogs, Old Tricks - Part 1"
108
"New Dogs, Old Tricks - Part 2"
109
"Stolen Lullaby"
Vargas is force to end her leave early after witnessing the brutal murder of two of her neighbors, but Shane, Delgado, Henderson and the rest of JACTF share their concerns about Vargas after the incident with the car and inquiry. Meanwhile, Emily, Beth and Percy help keep eyes on Angela and Jonathan under Henderson's orders, but they finds themselves in tricky situation when Angela and Johnathan disappear.
110
"The First Plague of Christmas"

The JACTF face a busy Christmas when investigating the poisoning of multiple people, including a Chinese ambassador in L.A.'s U.N. building. After discovering the victims were poisoned with weaponized tuberculosis, the task force is forced to work with the FBI and Homeland Security to prevent a potential domestic terror attack. Meanwhile, Vargas finally tracks down her grandma where she reveals a family secret...
--Christmas episode--

111
"ICE, ICE, Baby"
112
"Gainesville"
Vargas travels to Gainesville to meeting her long-lost family members, but the visit takes a unusual turn when she stumbles onto a conspiracy that puts her and Angela's lives in jeopardy.
113
"Affirmative Reaction"
114
"Semper Fortis"
115
"D.C. Knows Best - Part 1"
116
"D.C. Knows Best - Part 2"
117
"Return to Sender"
118
"Everything to Lose"
119
"At the Movies"
120
"Retire or Die"
121
"Cold Front"
The masterminds behind the conspiracy against Vargas are uncovered and the JACTF scramble to protect her, putting several members' lives at risk while an unexpected return puts everything into full prospective for Vargas.


--Season Finale--
Season 2 (2031-32)
Main article: Vargas & Shane (Season 2)
Episode No.
Title
201
"Out of the Dark"
The aftermath of Vargas' house exploding finds both her and Shane confirming a shocking betrayal and falling into new dangers, the JACTF dealing with the loss of one of their own and the unexpected returns of two key individuals who have been long thought to be dead.


--Series Premiere--
--Final appearance of Danny Pino (Luis Cisneros) as a regular.--

202
"The Last Stand"
Putting everything on the line, Vargas, Shane and the JACTF pull out all the stops to bring Bridger, Rebecca and Weber to justice once and for all. Also, the truth behind two mystery returns are revealed in full.


--Troy Winbush (Aaron Hobbs) is upgraded to series regular.--

203
"The Show Must Go On"
204
"North of Honor"


--First appearance of Sophia Bush (Faith Scalieri).--

205
"Birthday Shock"
206
"The Ballerina"


--Final appearance of Richard Schiff (Neil Crown).--

207
"American Nightmare"


--Bryan Cranston (Norman Devlin) is upgraded to series regular.--

208
"In Limbo - Part 1"
The JACTF investigates the deaths of two local politicians in a bathroom at a charity event, but when it's revealed that both had died of drug overdoses, the team gets suspicious of their private lives. Meanwhile, Vargas, feeling guilty, tries to reach out to Cisneros' family, but her plan backfires with serious consequences.
209
"In Limbo - Part 2"
As Vargas is hospitalized after being shot, she ends up encountering old friends and foes alike in her unconscious mind, while her family and friends send prayers for her and the task force debates on how to deal with her shooter, who is one of the last people they ever expected.
210
"The Closer Network"
211
"Offenders Non Grata"
212
"Rollin' City"
The JACTF are sent to investigate the deaths of a bank president and a Denver-based paralegal after they are found dead at the Beverly Hilton Hotel, but they unexpectedly team up with Denver's FJU after it revealed that both victims have connections to mafia-connected businessman Alexander "Alec" Karpov.


--Crossover with The Sullivans--

213
"Heavy Burdens"
214
"Nun Of Your Business"
215
"Bad to the Bones"
216
"Tick-Tock"
217
"Trip to Berlin - Part 1"
The JACTF and MCS travels to Berlin and teams up with police agency to investigate the murder of a young American couple with a 12 year old girl as a person of interest, but the teams become divided over the situation.
218
"Trip to Berlin - Part 2"
After suffering a huge setback in the case, Vargas secretly teams up with a familiar source, but they find themselves in danger when they make a discovery which could change everything.
219
"An Eye for an Eye"
220
"Shades of Anger"


--Lowry doesn't appear in this episode.--

221
"What's Done in the Dark"


--Chapel, Scott and Lee don't appear in this episode.--

222
"Don't Stop Me Now"
Shane, Hunsacker and Frank Anderson find themselves under pressure as the case against Jonathan and Angela goes to court. Meanwhile, the JACTF and MCS set up a trap to catch Lowry's attacker, but things backfires which leads a tragedy...
223
"In The Spider Web"
As the JACTF and MCS are left reeling over tragedy, the full truth about recent events is revealed as Vargas and Larsen are forced to confront their respective demons while Jonathan and Angela's futures both hang in balance.


--Season Finale--
Season 3 (2032-33)
Main article: Vargas & Shane (Season 3)
Episode No.
Title
301
"The Big Easy"
While still dealing with the aftermath of last season's finale, the JACTF and MCS face a new crisis when Walter Quinn finds the location of his son in New Orleans.


--Season Premiere--
--60 minutes episode.--
--Lowry doesn't appear in this episode.--

302
"Meet Me Halfway"
Months after the showdown with Walter Quinn's showdown at New Orleans, the JACTF investigate a domestic terrorist incident, but Vargas and Etheridge lands themselves in hot water after a fatal error. Meanwhile, Lowry returns to work but struggles with his pain as he takes anger on some of his colleagues.
303
"National Anthem"
Hunsacker asks JACTF for help after catching her new boss undressed with a naked teenager boy in his office but things takes a dark turn when the boy's father publicly makes a shocking accusation during national anthem at a basketball game. Meanwhile, Etheridge struggles to face consequences of her recent action and Vargas takes Leo to visit their father in prison.
304
"Fear of Monsters"
Charlotte lands herself in trouble when she caught hiding under a stranger's bed but drops a shocking bombshell about what she saw. Meanwhile, Lowry's advice made things worse for Etheridge, Devlin struggles to wins back Larsen's trust and Vargas gets some news about her father in prison.
305
"The Whistleblower"
As the JACTF try to find the missing whistleblower of the private military company who sold arms to black market, Scott, on a boat trip with his family in the ocean, tries to save a family after an explosion leaves them stranded.
306
"Dr. Death"
The JACTF investigate a series of mysterious deaths in the hospital but things takes ugly turn when Lowry makes a deadly mistake which results a consequence in the case. Meanwhile, Vargas clashes with Aldridge about their father and Shane gets a visit from a social worker about Gabrielle.
307
"Remember Me"
The JACTF teams up with the MCS to tracks down a gang of criminals who left a police officer badly injured during a robbery, but things turn complicated when a shocking discovery connected to Hunsacker.


--Lowry doesn't appear in this episode.--

308
"Remember Me Again"
The JACTF and MCS face race against time to rescue Shane and Hunsacker after they are kidnapped. Meanwhile, Shane helps Hunsacker gets through to her troubled niece, Susie.


--Lowry doesn't appear in this episode.--

309
"Deep Water"
The JACTF investigate the drowning of the teenager son of a Congressman in a public pool, but finds some competition when Detective Thomas Scalieri and his team gets involved. Meanwhile, Shane shares her enjoyment when getting Keanu's invitation, but Charlotte feels left out.


--Lowry doesn't appear in this episode.--

310
"Family Blood"
As Vargas and Delgado work to discover the identity of the man who orchestrated Felix's attack on Diego, Shane heads to a family gathering in Alaska. Also, Vargas is visited by Delgado's family and the JACTF works to a case that is connected to Rockslider Global.
311
"Haunting Pursuit"
The JACTF teams up with British police officers to tracks down a wanted criminal who travel from London to Los Angeles. Meanwhile, Vargas and Shane left reeling over their own discovery. Also, Chepel clashes with Thomas about the investigation of Moon and his family's murders.


--Lowry doesn't appear in this episode.--

312
"Black, White, and Gray"
While undercover to capture a long-time federal fugitive, Chapel and Hobbs become victims of racial profiling by LAPD officers. Meanwhile, Lowry returns to work but his colleagues believe that Lowry isn't ready yet. Also, Shane hired Larsen to spy on Charlotte as her behaviour sparked concerns.
313
"Hard Rain - Part 1"
The JACTF investigates a theft of high-priced diamonds and the killing of the diamond merger and his wife, but they get themselves in a bad situation when a heavy thunderstorm knocks out communications. Meanwhile, a member of the JACTF makes an error which results them getting struck by lightning.
314
"Hard Rain - Part 2"
Vargas and Shane face race against time to find the criminals who are hidden among the people in an isolated location in the Sierra Mountains. Meanwhile, one JACTF member risks their life to save a fallen colleague, and Beth goes into labor.
315
"Mind the Gap"
The JACTF finds themselves getting caught in another feud between Scalieri and her brother when Thomas' daughter Summer witnesses a murder in the subway. Then, the team makes a shocking discovery when they discover a connection to an old case which was investigate by Finn's father. Meanwhile, Ramsay and Beth struggled with their newborn baby's name.


--Scott doesn't appear in this episode.--

316
"Stay Close"
Shane faces her own crisis after Charlotte and Gabrielle mysteriously disappear. As the case takes a dark turn, Vargas believes Felix is involved while Shane takes matters into her own hands. Meanwhile, Lee makes a huge discovery about Lowry, and Scalieri vows to ends her feud with her brother. Also, Devlin gets some surprising news.
317
"Empire State"
Vargas travel to New York with Aldridge, Martinez, and Sandra where they investigate Diego's CIA past and Dineen's background, but their investigation soon stirs up a nest of unwanted attention. Meanwhile, Shane struggles to trust Charlotte following recent events. Also, Devlin makes a unexpected offer to Hunsacker, and Henderson gets a shock when her sister Alison turns up at her doorstep.


--Etheridge doesn't appear in this episode.--

318
"Love vs. Hate"
As Vargas return from New York, the JACTF teams up with Professor James Griffin to investigate the brutal murder of goth couple. Meanwhile, the professor, himself is on the mission to fix his family, but his granddaughter Susie drops a bombshell which could be the final blow. Also, one JACTF member's friends and family left worried after receiving some news.
319
"The Dead Zone"
The JACFT investigate an attempt assassination of a news reporter but the team gets distracted when Charlotte makes a serious allegation against Vargas. As tension rise, Shane stands up to her friend's defend before made a shocking discovery about her sister. Meanwhile, Lee calls Emily for help when Lowry wants to visit Patrick in the prison. Also, Ramsay meets up with Christian in secret.
320
"My Kate"
Following a recent discovery, Shane questioned her family's loyalty as the truth behind the disappearance of Charlotte's former lover is finally revealed...


--Ramsay, Etheridge, Chapel, Lee, Scott and Hobbs doesn't appear in the episode.--

321
"Crackdown"
When an informant and two FBI agents are found murdered in a safe house, the FJU learns that it is linked to Rockslider Global and they make a shocking connection. Meanwhile, Diego finally gets some good news but Felix vows to make sure that Diego don't come out of prison alive.
322
"Chaotic Matrimony - Part 1"
On the day of her and Delgado's wedding, Vargas puts much of her focus on capturing Drummond and Dineen as the team takes one step closer to putting Rockslider out of business. Meanwhile, Felix puts his own plan to take out Diego to action when a prison riot breaks out. Also, Reese makes a shocking bombshell to Ramsay.
323
"Chaotic Matrimony - Part 2"
As the identity of the mole is revealed, Vargas and Delgado's wedding turns into chaos when a unexpected guest turns up before a shocking act leaves lives hangs in the balance.
324
"Chaotic Matrimony - Part 3"
The JACTF and FBI race to save a kidnapped Vargas and Delgado and officially bring down Rockslider Global, all while looking to their futures. Also, the events of the mole reveal lead one member of the task force to make a big and vital decision.


--Season Finale--
--Final appearance of Rose McGowan (Camille Etheridge).--
Season 4 (2033-34)
#1 - "Tug of War"
Five months after the last season finale, Shane and Finn's wedding celebration gets cut short when a mass shootout between two rival gangs breaks out in the street of Los Angeles. Meanwhile, Vargas struggles with her anger as a visit to Rebecca and her baby daughter in prison stirs up old wounds. And Devlin's recovery hits a setback when he gets bad news from his doctor.
#2 - "Mommy and Daddy"
The FJU investigate the murders of two politically connected married couples with kids, but then a shocking discovery reveals a slew of disturbing secrets between the two families. Meanwhile, Devlin and Chief Stern clash as the fallout of the shootout continues to cause public outrage, and the task force connects the gangs to possible cartel involvement. Also, Lee visits her family on the anniversary of her sister Dawn's death.
#3 - "You Can't Kill Me"
Los Angeles is rocked by another shooting when Thomas is non-fatally gunned down during a night out with his colleagues. As the JACTF investigates, Vargas gets caught in the middle of the investigation when Shane questions her friendship with Thomas. Meanwhile, Hobbs asks Scott and Chapel for advice after bumping into his ex-wife Grace at the hospital.
#4 - "Manhunt"
The terrorist bombing of a movie award ceremony has the JACTF working relentlessly to find the terrorists responsible. While trying to find the bombers, Lee, Lowry and Hobbs also work to find leads on the recent cartel shootings. Meanwhile, Chief Stern drops a bombshell on Shane, Ramsay and Reese. Also, Larsen worries about his father as Devlin pushes himself to recover.
#5 - ""
#6 - ""
#7 - ""
#8 - " (1)"
#9 - " (2)"
#10 - ""
#11 - ""
#12 - ""
#13 - ""
#14 - ""
#15 - ""
#16 - ""
#17 - ""
#18 - ""
#19 - ""
#20 - ""
#21 - ""
#22 - ""