Welcome
Hi, welcome to Fanon Wiki! Thanks for your edit to the Video Game Survivor page.
If you need help, and there are no local admins here, you may want to visit the forums on the Community Central Wiki. You can also check our Staff blog to keep up-to-date with the latest news and events around Wikia.
Happy editing, Sarah Manley (help forum | blog)
Thanking
Thanks For Editing Super Smash Bros. Unleashed
Spongebob100: I got some Ideas
Reidak vs Amy Rose, 2 Powerhouses, Piraka vs Hedgehog, Beast vs Beauty, Buzzsaw vs Piko Piko Hammer, Who will win?
Hakann vs Drago, The battle of 2 Fire types, Who will Win?
Vezok vs Squidward, The battle of Piraka & Octopus, There Both Mean, The Beast vs The Octopus, Who will win?
Zaktan vs Tikal, The battle of the Former Leader of the Piraka's & a Peaceful Echidna, Zaktan wants to destroy everything for Fun like a Monster, but Tikal wants Peace & Happiness, Who will Win?
Avak vs Metal Sonic, The battle of Piraka aganist Robot, Who will win?
Thok vs Donkey Kong, It's a Battle of Two Tough Fighters, Ice Type vs Power Type, Piraka vs Gorilla, Ice Power vs Banana Slammer, Who will Win?
Spongebob100: What do you think?
Spongebob100: Excuse me, can you please upload a picture for each Character, 1 of Reidak, 1 of Hakann, 1 of Vezok, 1 of Zaktan, 1 of Avak & 1 of Thok
Spongebob100: Hi there, what do you think of my own Super Smash Bros. Game called "Super Smash Bros. Smack Down"? It takes place after Super Smash Bros. Smash Wars
New Wikia
Hey Silver! Do you want to join my fighting wikia and help me?:http://ultimatefighting.wikia.com/wiki/Special:WikiActivity{{SUBST:LegendaryNinja/Signature1}} 07:24, July 14, 2012 (UTC)
I fixed up Mario and Sonic Riders for you 107.205.176.38 03:42, September 17, 2013 (UTC)
Hey there
Hey, I got your message, and I blocked the person who was falsely editing your page. If you have any other kind of trouble, I'll be there. ;)
If you want to re add the page, then go ahead. Cameron is here 04:05, January 14, 2016 (UTC)
I don't know. You could only restore it after you delete the page first and a green bar appears that the page is delete and also says to undo it. Cameron is here 04:09, January 14, 2016 (UTC)
my request
you have to put my character named Slivekeydon vs. Reshiram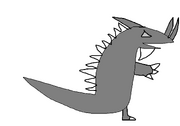 more info about
About Slivekeydon is a sliver monster
Height:8 feet 7,2 inches
Weight: 1450 lbs
Abilites
Mega Strength
Bite:Slivekeydon's bite force and strength is very strong
Flame beam
Tail swipe
KingSnapDragon (talk) 06:35, April 17, 2016 (UTC)
continue fight request
Now, you have to put Urchangokon to fight Kyurem
more infos
Urchangokon is a monster evolves from Ghakuran
Size
Height: 10 feet
Weight:0 lbs (due to its executive in the dream)
Abilities
Electroballs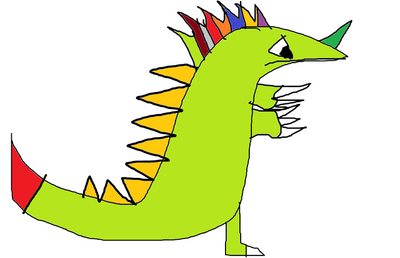 Intangbility
Color template
The code should be going with {{color|insert color|text}}. This IMO should be how the code should be set, as it makes more sense. Captain

Flowers
Re:Color
No need there, as there's an article I found that uses it... A LOT MORE then what I use, so I went ahead to make my own to make it easier. Captain

Flowers