Archives: 1 | 2 | 3
Welcome
Hello, BattleshipMan, welcome to the Fanon Wiki! Thanks for your edit to the United Has Fallen page. Be sure to read all wiki policies before editing and creating articles. You must be sure to add categories to all articles you create, and properly name all images you upload. Please leave me a message if you need any further help. Chris6d (talk)
Hartman Backdoor pilot
Got your message. What did you have in mind? Nashwalker 02:11, November 23, 2019 (UTC)
Not bad. Is that the only idea you have? Nashwalker 19:38, November 23, 2019 (UTC)
Hmm... I would go with Denver in the Family Justice Unit. You planning to make this series yourself? And you got a name for it? Nashwalker 00:50, November 24, 2019 (UTC)
I see. Need any help with this? Or any suggestions on how to make it better? Nashwalker 05:25, November 24, 2019 (UTC)
Well, maybe the format should be that the season should have an ongoing case involving a specific family throughout the season, while also having the usual case-of-the-week for each episode. Plus a few suggestions on the characters. Change Dave's first name to "Drake" since it sounds a little more Irish, also give him and Katherine a son named Finn, 10-years-old. Change Miguel's last name to Ruiz, have him be twice-divorced with three children from both marriages, but keep the womanizing part as a present time-thing since after his second divorce. Change Mary's actress, since if this is going to be a 2019 starting series, she is 13 in real life and too old to play an 8-year-old. Change Jack Fletcher's name to "Jackson Holmes", Andrea's last name to "Donnell", and Doyle's first name to "Trent". Those names sound more fitting. Nashwalker 06:08, November 24, 2019 (UTC)
Sounds good. And like the idea. Nashwalker 16:19, November 24, 2019 (UTC)
Sounds good. Nashwalker 21:55, November 24, 2019 (UTC)
Yeah, good idea. Nashwalker 05:57, November 25, 2019 (UTC)
Nice. Just change Mario's last name. I was thinking to the name "Nazario". Nashwalker 07:50, November 26, 2019 (UTC)
Two parts you can have episodes 15 and 16. Nashwalker 04:46, November 29, 2019 (UTC)
Ramsay and Vargas should go with Hartman to Denver. And the Gordon Fontana case will have the Denver detectives unnerved and shaken to the core particularly as to how Fontana got away with his crimes for so long. Nashwalker 09:48, December 2, 2019 (UTC)
Hey, um a couple more suggestions about some of your characters for your spin-off: Jackson should be newly married and be expecting his first child, and Trent should be openly gay and with a boyfriend. Also, I feel that you should keep Officer Francis and D.A. Bishop as recurring characters for season 1, and then upgrade them to regulars for season 2. Nashwalker 01:11, December 7, 2019 (UTC)
Maybe I can help you with those:
Drake's older sister Amanda died in a car accident six years prior, leaving behind a husband and two young sons whom Drake maintains contact with. His younger sister Lydia is married with four children of her own and living in Chicago.
Andrea should have two daughters (you can choose their names), and is trying to raise them as strong, smart independent young women.
Nazario's wife died over a decade ago, and he never remarried. He has two children who live in other states.
Francis is single, childless, and has a twin sister who works as a doctor at a local hospital.
Bishop has been married for 24 years and has five children (two boys and three girls) and several grandchildren. Due to his conservative views, he was estranged from one of his daughters after she came out as a lesbian, but they have since patched things up.
Nice work. Nashwalker 09:59, December 7, 2019 (UTC)
Thank you for the Hartman episode. But you might want to work on your grammar a little in the future. Just saying. Nashwalker 02:35, December 16, 2019 (UTC)
Change it to Nicholas Gonzalez. Nashwalker 20:01, December 31, 2019 (UTC)

Hey, I have three new recurring characters for The Sullivans:
Dr. Robinetta Cooke: The local M.E. who assists the FJU on cases involving death. She is a former Navy Medic and once had an oxy addiction that stemmed from an injury in the line of duty. She is widowed with a biological preteen daughter and an adopted young son. She is portrayed by Kellita Smith.
C.J. Winston: A witty, Yale-educated forensic specialist who works with the FJU. He is the younger brother of Cleo Winston from Law & Order: New Orleans and Cara Winston from Hartman. He has a steady girlfriend who works as a private forensic accountant. He is potrayed by Tahj Mowry.
Dr. Kendall Fleiss: A forensic psycologist and criminal profiler who is assigned to the FJU mid-season. Formerly with the Department of Homeland Security, she helped get into the minds of terrorists and sleeper agents, before deciding to take a job slightly more toned down for her family's sake. She is married and has five children. She is portrayed by Odette Annable.
What do you think? Nashwalker 00:52, January 21, 2020 (UTC) Nice! I like them! Nashwalker 02:54, January 21, 2020 (UTC)
I like it, but how many years before the series should it be? I would suggest 15. And also, a couple more suggestions:
Emily Deschanel should play Drake's sister Amanda in flashbacks or episodes set in the past during the years before her death (perhaps maybe including the episode you just suggested?). She should be a defense attorney who is following in her father's footsteps to eventually become a judge prior to her untimely death. And she represents her brother in his case.
David Ramsey should play Owen Graves, Lydia's husband and father of their four children. He is a Chicago police sergeant and a former Navy SEAL, who is dedicated to his family.
What do you think? Nashwalker 14:38, January 21, 2020 (UTC)
Thanks, and for Rachel, I'd suggest Edie Falco. And also, for the flashback episode do you have an outline as to how the case against Drake is built, and what the evidence that clears him and implicates another of his former girlfriend's exes is? Nashwalker 19:41, January 21, 2020 (UTC)
Nice. Well, I think the story should be this: 15 years prior to the series, Drake (in his mid-20s) returns from his fourth tour of duty after being honorably discharged. He has served in the Marines since out of high school for six years, made the rank of Staff Sergeant, and amassed many medals and commendations. Now a civilian, he now struggles with what to do with his life now, and with PTSD from some of the combat he took part in. He lives with his parents until he can get on his feet. One night he goes to a bar and meets New ADA Katherine Ashford. They seemed to hit it off, but soon found themselves at odds with the differing personalities. Then, Drake's old high school sweetheart Sharon Carlyle, daughter of a promient family came around. After some conversation between the three, Drake takes Sharon home. When they get to her front door, Sharon hopes to reconnect with Drake by getting him to open up about his military experiences. This triggers his PTSD and he hostily refuses; it's revealed that they had broken up after Drake second tour for the same reasons. The two argue, and Drake loses his temper and injures his hand after punching a wall. He shakes off Sharon's attempts to help him, and she, fed up goes into her house, though not before giving Drake some parting advice: he shouldn't be afraid to ask for help, to connect with people, or to live life in general by letting his PTSD and uncertainty about his future get the better of him.
Drake returns to the bar, but finds that Katherine has left. He drinks himself drunk, and then leaves the bar and sleeps of the drunk in his car. The next morning, he decides to go back to Sharon's place to apologize in person. When he arrives, he finds her front door open, and goes inside to investigate. He finds the place ransacked, discovers Sharon's dead body, bound, gagged, beaten and raped and then is ambushed and knocked out from behind. When he comes to, the police, including then-Sergeant Eugene Winder are there. Drake tells them his story, but is unable to provide a solid enough alibi due to not remembering much due to his drinking. In addition, a nosy neighbor reveals that she had seen him and Sharon arguing the night before and of his outburst and injuring his hand. That, coupled with the later discovery from his military medical files about his PTSD and the lack of evidence of any other person being in the house (it's later revealed that whoever killed Sharon likely used protection when raping her), leads to Drake being arrested for rape and murder.
At Drake's arraignment, his sister Amanda represents him, and his entire family comes to watch as does Sharon's. Surprisingly the Carlyles don't believe that Drake killed Sharon. Drake also discovers that Katherine is working second chair in his case, with the first chair being ambitious ADA Milo Stetler. Despite Amanda's best attempts to get him ROR or a reasonable bail, citing his close ties to the community, being the son of a prominent judge, and him willing to give up all potential methods of fleeing, the judge remands Drake to custody pending trial, citing the case being high profile and feeling that Drake's military training makes him a danger to society.
While in jail, Drake is forced to fend off several criminals who have it out for his father for helping put them there, while his family builds a defense for his case. The prosecution paints Drake as a soldier suffering from PTSD and inability to be a civilian again and desperately wanting relief from his combat experiences with sex, and then losing control and killing Sharon for refusing to submit to his desires, using previous incidents of PTSD as examples. Amanda, however, paints him as a caring man, who despite his struggles, was taught to respect women above all, and as a person with a sense of duty and morality, citing his accomplishments in the military.
Ultimately, the case appears to be an even-split with the jury during deliberations, but Katherine suspects that something is off, and tells her mentor, then-ADA Andrew Bishop about her gut feeling. They then go to Susan Medina, the lead DA investigator in the case, who says that she found video evidence that could potentially exhonorate Drake, but Stetler has not presented it at all. Unable to access the evidence without Stetler's okay, and believing that he is committing a Brady violation, Katherine digs into Stetler's texts and find that he has recently been in contact with Louis Addison, Colorado state senator, regarding taking care of something regarding "the Marine". Ryan reveals that Drake went to school with the Addison's two sons for years With probable cause, Katherine with Ryan, Medina and Winder visits the Addisons, regarding this. Their visit spooks the Addison's youngest son Henry, whom they later catch trying to dispose a bag of what they discover to be bloody clothes, duct tape, and a baseball bat.
When questioned, Henry remorsefully breaks down reveals that he had been in love with Sharon for years, but could never get with her due to her being in love with Drake. He finally got the chance after she broke up with Drake, but the relationship only lasted a few months, mainly due to his clinginess. He became obsessed with her and jealous of her later relationships, and tried to win her back, but she refused each time. That night, he broke into her house and waited. When Drake dropped her off, he overheard their arguement. After she entered the house, he confronted her and tried to get her to return to him. he refused and tried to call the cops when he refused to leave, he lost his temper and beat her, tied her up and gagged her, and raped her (using a condom). While raping her, he removed her gag and desperately tried to get her to admit her love for him. When she again refused, he then lost it again strangled her to death as he finished raping her. Afterwards, he spent the entire night cleaning up as much evidence as he could. When Drake returned the next morning just as he was finishing cleaning up, Henry knocked him out and ran out the back door. He told his father what happened and Louis promised to handle everything.
Ryan then confronts Louis, who then admits that he persuaded Stetler to withhold the evidence that cleared Drake to ensure conviction and bury his son's involvement in return of political support for Stetler's runs for D.A. and later, Governor. Ryan lambasts Louis for his willingness to let Drake take the fall for Henry's crime. Louis said that he had to protect his son, and ask if Drake had committed the murder, would he have done the same? Ryan replies that Drake would've had to own up to his mistakes, but he would have asked for leniency and would have still been there for his son. Henry and Louis are both arrested (the former for rape and murder, the latter for evidence tampering and obstruction of justice), and Drake is cleared of all charges and released. Katherine fills in Bishop, and they and Ryan confront Stetler over his misconduct and corruption. Stetler remorselessly brushes off his actions, citing that the last thing the world needs is another crazed war vet when they could have a DA or governor who could do so much better, which earns him a punch from Ryan. The three then report Stetler to the bar and he is disbarred for his Brady violation and unethical practices.
Later, Winder recommends that Drake become a cop after he deals with his PTSD. Drake decides to take Sharon's last advice to him to start living again, and accepts the offer and starts a relationship with Katherine and... as they say, the rest is history.
What do you think? Nashwalker 22:38, January 21, 2020 (UTC)
It's great! Nashwalker 03:44, January 22, 2020 (UTC)
I have a few more recurring character suggestions for The Sullivans:
Anna Diop should play Holmes' wife Kim Quincy-Holmes. The two have known each other since middle school. She works as a nurse and the two are expecting their first child.
David Gallagher should play Katherine's younger brother, Joey Ashford. He makes a comfortable living as a writer, and has published multiple best-selling crime novels under the pseudonym J.T. Asher. He has a girlfriend but their relationship is troubled due to his unwillingness to open up to her about his past due to the murders of his parents and two of his older siblings. He lives in New York and is estranged from Katherine due to his difficulty in dealing with his trauma.
Warren Christie should play Sgt. Landon Kruger in the backdoor pilot, and like Amanda, should appear in flashbacks or episodes that take place prior to the events of the backdoor pilot. 
Nice, but um, let's not introduce so many recurring characters during the first season. Save the Holmes and Donnell extended family members for maybe season 2? Nashwalker 07:05, January 24, 2020 (UTC)
You can write the Hartman wedding episode, but be sure to include the special guest stars. And if I need to add or correct anything, I will, okay? And when is The Sullivans gonna become an official series? Nashwalker 06:56, January 29, 2020 (UTC)
Hey I have a few idea for the remaining main characters:
Nazario struggles with his health due to years of drinking, smoking, and some poor dieting.
Ryan becomes restless in his retirement and lending himself out as a part-time legal consultant.
Winder becomes Holmes' go-to guy for advice on fatherhood. Also, he deals with his older son finishing medical school, and his younger son graduating college and opting to join the FBI as an agent.
Finn and Mary face bullying from several other kids at school, and the reasons behind it turn out to be linked to a previous case their parents worked on.
What do you think? Nashwalker 06:43, February 6, 2020 (UTC) Hey got a suggestion for your lieutenant character:
Lt. Hannah Wie: A seasoned investigator who came at the top of her class as one of the few Asian women in the DPD, and eventually became C.O. of the department's Vice Unit. However, her tenure there came to an end when over a dozen officers under her command were caught up in a corruption scandal. After spending sometime floating in Internal Affairs, Winder selects her to be his new second-in-command. She is widowed with a teenage daughter, and has also recently been raising her younger sister's two young children (due to her sister being involved in an abusive relationship). She is played by Kelly Hu.
Her sister is in an abusive relationship that she can't seem to pull herself out of. It'll become more prominent in the second season. Nashwalker 18:35, February 14, 2020 (UTC) Hey. I think so far, you've got things down so far with your plans for The Sullivans. Also, for season 2, I have season story arc and a couple of plot suggestions:
Arc: The FJU investigates when multiple girls vanish and work with Vice Unit (or what ever the Dever PD vice unit is called) members Sergeant Alicia Pearce (Afton Williamson) and Detectives Taylor Kellerson (Tate Ellington) and Ramon Rivas (Kirk Acevedo) when they discover that a human trafficking ring is involved.
Kyle (Alder is promoted to a regular by now) decides he wants to start taking a more active role out in the field and is partnered with Richter.
Doyle and his boyfriend, after getting engaged during last season, marry and begin taking steps to start a family.
Halfway through the season, Nazario is diagnosed with diabetes, causing him decide to take a step back from his duties and consider taking a promotion to a less-stressful supervisor position. In the last few episodes of the season, he takes the promotion and is replaced by Lance Quelling (William "Big Sleeps" Stewart) as Cohen's partner. Stewart will become a regular in a potential season 3.
Okay, go ahead. Nashwalker 08:06, March 23, 2020 (UTC)
To answer your questions about the characters:
I plan for Doyle to become engaged to his boyfriend midway through season 1, and they will marry in the finale. They will have a child via surrogate in season 2, and Doyle will become a mentor to Sgt. Richter's son Brian, who will come out as gay during season 2, and a close friend of Richter. Then Doyle will unexpectedly die in a courthouse shooting at the end of season 3, and be replaced by Saxe at the start of season 4. Doyle's death, along with his remaining grief over the personal tragedy from the previous season, cause Bishop to retire at the season's end.

It will also set up for Richter to leave the series at the mid-point of season 4: her grief will cause her to temporarily fall back into her oxy addiction, and she'll take a leave of absence from the force to get clean again and mourn Doyle. Pearce will then transfer into the FJU and take her place. Richter will eventually return for guest appearences later on in the series.

I plan for Wie to leave the series at the end of a potential season 5 after taking the opportunity to lead her own unit again, with Sykes coming to replace her in a potential season 6.
Redbird and Lincoln, I'm keeping my plans for them under wraps for now. Nashwalker 04:02, March 30, 2020 (UTC)
Nice ideas. But I'm wondering, who will take the Lieutenant's position in a potential season 7? I would recommend the following actors/actresses: Rob Brown, Jennifer Esposito, Gary Dourdan, and Thomas Gibson. And also, I believe that Francis should take the detective exam at the end of season 4 and be promoted by the start of season 5. Nashwalker 03:54, March 31, 2020 (UTC) Ehh... keep trying. Nashwalker 04:52, March 31, 2020 (UTC) I messaged Talix just now. I hope he responds. And the Lieutenant's name should be Isaac Whitlock, with Rob Brown portraying him. Nashwalker 20:20, March 31, 2020 (UTC) Nice ideas on the extended Sullivan family. Nashwalker 23:12, April 6, 2020 (UTC) I was thinking the same thing. Nashwalker 23:19, April 8, 2020 (UTC) Sorry for the wait, been busy. The brother's name should be Patrick, his wife's name should be Clara, son's name Daniel, and daughter's name Grace. Nashwalker 19:30, April 17, 2020 (UTC) I agree, especially since next season will be Hartman's last, though I do have an idea for another spin-off. But don't tell anyone that yet. Nashwalker 23:00, April 26, 2020 (UTC)
OK, I agree but I like to catch up with Law & Order: New Orleans first and waits on Talix with Law & Order: Dallas to make sure things are same... (Ednasharon24534)
Yes, I think you should added the cast... (Ednasharon24534)nd
Dallas
I was thinking for crossover, can we wait for longer because Law & Order: Dallas season 13 haven't been sorted? I mean did you check the page? Crossover needs the show on the same level but Dallas is far behind on first bar. And don't know what happened with Talix. (Ednasharon24534) (11.1.20)
Any word from Talix over Law & Order: Dallas? He still on the first episode... (Ednasharon24534)
I am not worried, just concerned! Don't worry about me. (Ednasharon24534)
Sorry, I done it again but Lucinda is a long name for Lucy or Lucie. To make it easier for both of us. (Ednasharon24534)
Any word about Talix about Law & Order: Dallas and the crossover? (Ednasharon24534)
Villain Fanon Wikia
I found a Fan-made wiki about Villain in the internet. To create your own villain. [[1]]
Crossover ideas
If Talix is taking too long, I got a idea, just create two parts crossover between New Orleans and Hartman, don't bin the crossover. When he return, leave him sort out everything and Law & Order: Dallas... give it about 2 weeks. That is why I am calling a break after episode 19 of Law & Order: New Orleans and Hartman (TV Series)... (Ednasharon24534)
I know I am writing the long plot in Law & Order: New Orleans page but after I finished the plot and everything being check oùt, I sort everything out into another page, The First Case, flashback episode and then, Nash or you added the short plot. Don't worry about anything but expect for the way how I write the story. (Ednasharon24534)
A question?
I got a question; is "accidentally shoot a police officer in foot" counts as a attempts murder or bodily harm? I am trying to write the full aftermath of Mayor Bill Royce's arrest (The First Case (Law & Order: New Orleans) (Ednasharon24534, 10.12/16pm) May 21, 2020.
Check the plot of The First Case (Law & Order: New Orleans)... "Royce then charges and tackles Paker and a violent fight ensues. Royce quickly overpowers Parker, but Queen tasers Royce with stun gun before accidentally getting shot in the foot by Royce."
Royce killed three people; his campaign manager, Joseph Morgan and Captain Thompson, his lover's mother by mistake and attempted to murder Parker. He did accidentally shoot Queen in the foot while being tasers. (Ednasharon24534; 11.50pm) May 21, 2020.
The plan for #12.7 of Hartman
Fine, I change it up but but there is a reason why Gordon wants Hartman to visit him in prison, not Vargas or Henderson. It will be odd but the episode will explain better. (Ednasharon24534) 2.08am. May 25, 2020.
Small fact
And a small fact, do you know Chris Pratt and Bryce Dallas Howard appears before in Jurassic World (2015) and the sequel Jurassic World: Fallen Kingdom (2018), sets to stars again in Jurassic World: Dominion (2021), sixth installment of Jurassic Park series. I am only saying to warn you if anybody start to complain. (Ednasharon24534, 2.12am) May 25, 2020.
The Sullivans Characters
You're welcome. Happy to help. Nashwalker 03:51, May 25, 2020 (UTC) For the New Orleans alum that should appear, it should be Lisa Zhao, as she and the FBI work on a case with the FJU. Nashwalker 21:06, May 28, 2020 (UTC) Thomas Haden Church should play the hitman who killed the Ashfords. Nashwalker 03:26, June 7, 2020 (UTC)
Full Biography
Can you or Nash write a full biography of Chloe Hartman during her time before and during Law & Order: New Orleans and Hartman (TV Series)? I write the start but remember long things is very different...(Ednasharon24534, 2.40an) May 28, 2020
I think I will try to do New Orleans. It will not be easy because of my grammar. (Ednasharon24534, 2.57am) May 29, 2020
Can I added a recurring character into The Sullivans? I got a idea but I think I need a long thing first. (Ednasharon24534, 9.46/49/57am) May 29, 2020.
Birth Year
I got a question; do you know the year when the actors of your series The Sullivans was born? When I mean the actors; I mean all of the main actors. I am just curious and asking because something is not right... (Ednasharon24534, 10.14am) May 29, 2020.
My character idea
This character is a schizophrenia man became a suspect after his adopted mother was violently attacked but things turn complicated when the suspect become targeted by a mysterious gang and one main character gets romantically involved with him. Drake and Katherine attempts to uncover the truth before discover a huge secret which change everything.
It will be 3 parts episode during middle of the season. He will part in some episodes when Drake struggles to deal with the aftermath. (Ednasharon24534, 4.01/03pm) May 29, 2020
The secret is this character could be related or links to mob hitman or Katherine's family/their death. Which explains the part Drake struggles with the aftermath, mainly worried about his wife. (Ednasharon24534, 4.27/33/36pm) May 29, 2020
He could a long-lost family member or a secret witness to the murder of Katherine's family. Which explains somebody targets him... (Ednasharon24534, 5.23/27pm) May 29, 2020
I Do
I have create a episode article of I Do (Hartman), 60 minutes special to make things easier, like The First Case (Law & Order: New Orleans) (Ednasharon24534, 10.50pm) May 29, 2020.
I think you should ask Nash... It is his word, not mine. (Ednasharon24534, 11.25pm) May 29, 2020
OK, I agree but asks Nash first because he might disagree your idea. Only asking. (Ednasharon24534, 11.33pm) May 29, 2020.
For season 12 premiere, 70 minutes will be too much, so I choose 60 minutes like the flashback episode of Law & Order: New Orleans and 200th episode of Hartman. It is easier... (Ednasharon24534, 11.39pm) May 29, 2020
I have create a page for Hartman (TV Series)/The Sullivans's Mile High City together along with part 1 and part 2. (Ednasharon24534, 8.02pm) June 3, 2020
Any news from Talix about the crossover and Law & Order: Dallas? What will happen when Talix return and what about his Dallas series? (Ednasharon24534, 10.22pm) June 4, 2020
To be honest with you, I am more worried about Law & Order: Dallas page. Talix only starts with season 13 premiere, that is it. What will happen with the series if Talix is not here? (Ednasharon24534, 1.11am) June 5, 2020
Can you check the quote I have added in The First Case (Law & Order: New Orleans)? A quote between Young Queen and Parker at the hospital after Queen got beaten up by a group of racist teenagers. (Ednasharon24534, 1.47am) June 5, 2020
Gordon and Ralph
The reason why I change Ralph as Gordon's half-brother because they was different dad. Ralph's mother has a 1 year affair with a police officer which results her getting pregnant with Gordon but the officer refuse to let a part of his son. There will be one scene when a young Gordon confront his biological father after spying him with his family but the father turn nasty on Gordon and threatens to come after Gordon if he come near his family. The police officer's family never knew about Gordon or his involvement with Fontana's family. Gordon's father is still alive, a retired police officer with his secret could be under threatens.
Gordon has a rocky relationship with his stepfather/"adopted father" because he favours his real son Ralph over Gordon. The episode will explore Gordon's personality during his childhood.
(Ednasharon24534, 10.20-41pm) June 6, 2020
Which explains some of the notes added... (Ednasharon24534, 10.54pm) June 6, 2020
I changed Ralph Gordon's half-brother to brother but I haven't give up on the idea yet. Use it as a big reveal into the episode. (Ednasharon24534, 3.57am) June 7, 2020
Michael Dorman's character first names
It was thinking his last name to be Prescott... do you think about his first name?
Or...
(Ednasharon24534, 8.10/13pm) June 7, 2020
I added Wendy Driver into Mile High City Part 1. She will not appear in person, only in the video taping along with Drake where Katherine plays it to Chloe. (Ednasharon24534, 12.30am) June 9, 2020
Small favours
Can you check the plot of Silent - spell-check everything before anybody complain my writing. I haven't finished it yet and don't worry, you will not get in trouble...
Also can you check my new quote I have added in The First Case (Law & Order: New Orleans), just in case? Between Parker and Royce at restaurant...
And don't change Season 2 and 3 heading on Chloe Hartman's page because two seasons was mainly focus on Thorne's personal life; his secret about Lucy being reveals and the suspicious death of Thorne's brother Derek and his hidden life (Ednasharon24534, 2.02am) June 13, 2020
Silent
I almost finished the plot of Silent but you are happy to check it out. I promise you will not get in trouble if you wants to edit the plot because we know I asked you for a flavour (a permission). (Ednasharon24534, 1.50am) June 30, 2020
I haven't put owner temple on the page because I didn't create the page and the original user just disappear. Trust me... if you wants to edit the plot of the film to make things near. (Ednasharon24534, 1.55am) June 30, 2020
L&O NOLA characters & The Sullivans characters
Go ahead with the New Orleans characters. And nice idea for Katherine and Joey's relationship. Nashwalker 20:35, June 15, 2020 (UTC)
Are you starting The Sullivans and we are still in June? We need more time to sort things out... Don't forget about Law & Order: Dallas and three part crossover (Ednasharon24534, 6.37pm) June 17, 2020
For the crossover, Talix often goes AWOL like this for months because of RL. Just leave the crossover episode slots the way they are. And don't take over Dallas. Let's just wait until Talix returns.
And also, for the Sullivans, I have plans for Milo Stetler, the corrupt former ADA who tried to railroad Drake to make a name for himself, to return to make trouble for the FJU thoughout the series starting in season 2. He'll be portrayed by Stephen Bogardus. Nashwalker 01:34, June 18, 2020 (UTC)
RL is initals for real life. Nashwalker 02:03, June 18, 2020 (UTC)
A TV New Series Idea
I got a new idea; I was thinking of a new TV Show and an another spin-off. I am thinking something difficult. A teen/young adult thriller series. "I Know Your Secrets".
The plot of first series is "In Colorado Springs, a small town left rocked after a incident which left a young boy dead. A group of college students struggle with the aftermath but somebody can't be trusted with their secret and the police vows to finds out the truth. "
Tagline: Law & Order meets Pretty Little Liars. Still a spin-off but very difficult, mainly involved teenagers/young adults. 
What do you think? (Ednasharon24534, 1.15-1¥am) June 19, 2020
What is the alternative idea "I Know Your Secrets" or I blew my idea out of the bag? (Ednasharon24534, 1.38pm) June 19, 2020
I change my idea "I Know Your Secrets" into the film. I am happy for you to get involved if you want. I change the plot. Just a young adult film. (Ednasharon24534, 2.14-38am) June 21, 2020
Your fanon movies is great. I wouldn't change anything. If you and Nash are planning to do the series in July or August, can you warn me first because I wants to do the plot of season 12 premiere, 60 minutes episode like what I did to The First Case (Law & Order: New Orleans) and also the plot for season 12 premiere was my idea. Remember? (Ednasharon24534, 4.42pm) June 21, 2020
Hey
It is I, Etherean4, one of the main admins of Fanon Wiki, now that I have created social media I would like to promote it to my fellow fanon wiki community. So if you got Instagram give me a follow @aarth.scape [2] or at Twitter @aar0nalberto [3] if you want to 👍 --Etherean4 (talk) 06:32, June 22, 2020 (UTC)
Gordon
What is your idea about Gordon's past? I know the show is not real but if it was real, I wants a big plot twist into the story which will shock the viewers to be secret until the episode air. Check this video out to understand what I mean:[[4]]
And in season 12 episode 7, Gordon is planning a trap on Hartman if the truth about Gordon's past is revealed. After the reveals, Hartman will risks her career to protect her closer ones from the truth. (Ednasharon24534, 3.57pm) June 27, 2020
The Sullivans 1.08, 09, 10
Don't forget that I have added episode 8, 9 and 10 as a three part episode mainly involved Michael Dorman's character after his adopted mother was killed before his true identity is revealed. (Ednasharon24534, 3.33pm) June 29, 2020
The Sullivans season 1
Nice idea for the first episode. And Richter's debut should be lukewarm due to both speculation over her addiction and because the FJU detectives are still grieving the loss of Kruger. Nashwalker 20:58, June 29, 2020 (UTC)
Mile High City quotes
I have an another quotes in Mile High City page (Part 1) - the part where Hartman asks the team about Denver and Ramsey and Vargas volunteers to go to Denver with her. (Ednasharon24534, 3.04-05am) June 30, 2020
Advices?
I need a small advices; if your friend or close one are unconscious with heroin in his system and you can't call for police or ambulance because somebody is after you, how to wake him up and what will you do? A life and death situation 
I think I am doing all wrong, trying to explain how Anna wakes Jason up after Nicholas injected Jason twice with heroin before leaving him unconscious for hours in graveyard. (Ednasharon24534, 4.18am) June 30, 2020
What is "Mile High City"? (Ednasharon24534, 9.40pm) July 2, 2020
My New Story
To answer your question, yes, Shadow Kids is my own solo work.
And also yeah, I agree with the release dates for Hartman and The Sullivans. Nashwalker 18:47, July 3, 2020 (UTC)
I agree with your plan but I already sort out on Law & Order: Dallas. I wrote "The show rewards for season 14 but Dick Wolf confirmed that the show go on a year's break due a budget crisis." I didn't make timelines complicated with lur shows and Talix will have a lots of time to catch up. (Ednasharon24534, 8.41pm) July 3, 2020
Before thinking, Talix is not at the wiki right now but I didn't wants our shows' timeline to be confused if one show delayed while another show continue. Talix will return to sort his stuff and my "excuses" out.  (Ednasharon24534, 8.49pm) July 3, 2020.
Restaurant to cinema (First Case)
I change the scene of flashback episode of Law & Order: New Orleans, The First Case (Law & Order: New Orleans) where Parker publicity confront Royce about Vanessa and Tawny in the cinema to make the arugment very public. "Batman Returns" was released in June 1992 where the episode was sets and also the film was bit hit for DC films in real life. https://en.m.wikipedia.org/wiki/Batman_Returns
Check on the plot of the flashback episode:
"Later, after finishing their day, Parker and Queen take their girlfriends on a double date at a cinema to see a film "Batman Returns". As they arrive at film screening, Parker and Queen see Royce, Shannon and their children attend the same cinema along with the bodyguards. During film showing, Parker sneaks behind Royce's seat where he confronts Royce about Vanessa. Royce claims that Vanessa has been stalking him for months and revealed the reason why she lost her career as a businesswoman. But when Parker attempts to question Royce about Tawny, Royce furiously lashes out at Parker before orders his guards to sort Parker's "big mouth" out. Royce's guards drag a yelling Parker out of the cinema as Queen, Denise, Paula and cinema audience look on."
(Ednasharon24534, 11.14-38pm) July 3, 2020
Summary
What do you think the summary of I Know Your Secrets? Do you think it is bit similar to Real Windows and other film? I am thinking of changing it (Ednasharon24534, 3.25am) July 5, 2020
I know. People will complain if the film was real. Any idea of the summary? Think of anything to help me out. (Ednasharon24534, 3.32am) July 5, 2020
OK and can you check on bold sentences I have changed in the plot of Law & Order's New Orleans's flashback episode, just in case? I change the scene where Parker publicity confront Royce from restaurant to cinema to make it more public. (Ednasharon24534, 3.45am) July 5, 2020
The Sullivans Season 2
What is your plan for season 2 because I got a idea? I was thinking of a five part special "Road to Europe" which sees Drake, Katherine and their team investigate a past case which leds a chase around the Europe. Five countries and lots of different new characters getting involved. I was thinking "Road To Europe" event to be in season two premiere following first season cliffhanger. What do you think? (Ednasharon24534, 10.13pm) July 8, 2020
Will we still keep "Road to Europe" ideas but in two or three parts? (Ednasharon24534, 10.23-24pm) July 8, 2020
Um, the idea sounds decent. Maybe the FJU get a seeming-child abduction case that is linked to an international pedophilie ring based in Europe, and Drake, Jackson, Richter, Cohen and Katherine all go to Europe to work with Interpol to bring the kidnapped victim back, and bring the ring's presence to public light. Nashwalker 02:25, July 9, 2020 (UTC)
Road to...=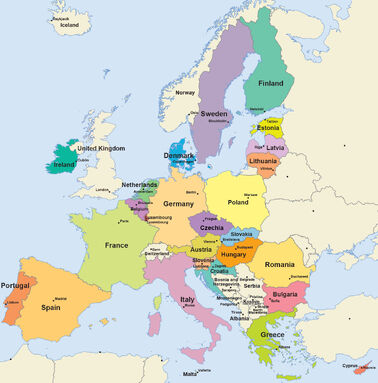 OK, actually, I got a second ide; we only force on one country or we ends up doing same thing but it will be still Europe. Your show, your choice. "Road to what????" (Ednasharon24534, 10.33-35pm) July 8, 2020
OK. When you finally got the location (one country) for season 2, can you let me know? (Ednasharon24534, 10.45pm) July 8, 2020
Trip or road to..
But I think we will exclude as "Road to ...". It will sound like a Family Guy episode or a parody. What about trip to? It sound better than road to. What do you think? (Ednasharon24534, 10.56-57pm) July 8, 2020
I agree. Trip to Copenhagen! (Ednasharon24534, 11.05-08pm) July 8, 2020
Don't answer my last question from before. I got rid of it. (Ednasharon24534, 11.10pm) July 8, 2020
"Trip to Copenhagen" fan cast team for Denmark
I know this is early and you haven't start The Sullivans series yet. This is my fan cast team for "Trip to Copenhagen" (season 2) where Drake, Katherine and their colleagues travel to Demark over their case. I bold on some actors was born in Denmark to let you know. Use them or not, this is your choice.
Nikolaj Coster-Waldau
Mads Mikkelsen
Alexandra Daddario
Sylvia Hoeks
Pilou Asbæk
Melissa Barrera
Armie Hammer
David Harbour
Mahershala Ali
Connie Nielsen
(Ednasharon24534, 1.12-14am) July 9, 2020
Can you check on The First Case (Law & Order episode? On bold sentences (scene from restaurant to cinema)(Ednasharon24534, 3.03am) July 9, 2020
OK. Don't forget Copenhagen is playing a huge part for two parts episode. (Ednasharon24534, 9.17pm) July 10, 2020
Teams for Copenhagen
Should the police from Copenhagen gets involved? If the cases are huge, three teams from difficult countries could work together.
https://en.m.wikipedia.org/wiki/Copenhagen_Police_Headquarters (Ednasharon24534, 9.23pm) July 10, 2020
Ideas for Actors to plays Interpol cops
Interpol is headquartered in Lyon, France. This is my fan idea to plays Interpol cops. Use them or not.
Vincent Cassel
Jean Dujardin
Bérénice Bejo
Léa Seydoux
Audrey Tautou
Jean Reno
(Ednasharon24534, 9.49pm) July 10, 2020
Facts about Interpol????
I got a question who do you know anything about Interpol? (Ednasharon24534, 9.51pm) July 10, 2020
Community content is available under
CC-BY-SA
unless otherwise noted.