Uncharted is a 2017 American action-adventure film based on the uber-popular video game series of the same name. The film is the first entry of the Uncharted film series. Directed by Jonathan Levine from a screenplay written by Chris Morgan and Ethan Cohen. It is produced by Original Film and Atlas Entertainment and distributed by Columbia Pictures.
The cast stars Liam Hemsworth playing the game series protagonist, Nathan Drake. While Aly Michalka, Hugh Laurie, Kevin Spacey, Anthony Mackie, Ramón Rodríguez, Isaac de Bankolé, Famke Janssen, Jeffery Wright, and Jonathan Pryce all round out the main cast.
In the film, a fortune hunter is forced to pay a debt by trying to discover the existence of a long forgotten, mythical South American city. However, the hunter has no idea the danger that awaits him physically and mentally. The film is scheduled to be released on July 14, 2017 in 2D, 3D and IMAX 3D.
Premise
Nathan Drake (Hemsworth) is a quirky, smart, and yet bold fortune hunter who successfully discovered a cursed golden statue, but wants out. His hard drunk mentor and fellow hunter friend, Sully, wants more treasures. However, when Nate owes a debt to a pirate. Nate gets pulled into a mystery when a collector wants him to find the mythical La Ciudad Blanca due to it having a great and unknown treasure. Nate is unsure at first, yet when his forced task gets chosen by a ambitious reporter and as well the eyes of dangerous mercenaries. Nathan has no idea how far he is willingly to go to discover the White City, get the treasure, and pay off his debt. However, Nate must challenge himself to a place he never been before if he has what it takes to finally uncover the secrets that has crippled famed explorers for decades, and as well Drake's supposed ancestor.
Plot
Click here on this link to read the plot. --NOT UP YET--
Cast
Liam Hemsworth as Nathan Drake: A young, smart and bold fortune hunter who is forced to settle a debt by trying to find the mysterious La Ciudad Blanca. As he begins his journey, he must accompanied a reporter named Elena, and his friend, Sully. During the quest he gains feelings for Elena, but fights it off.

Aly Michalka as Elena Fisher: An ambitious reporter who dreams of having her own show on the Diamond Cable Network. But must find a daring story to jumpstart her career. She suddenly finds out about Nathan Drake and his quest to find the mythical White City. She does her best to convince Nate this could help him more, yet underneath she knows this exposure could really lead to her dream. But not what she thinks.

Hugh Laurie as Victor "Sully" Sullivan: A infamous fortune hunter; grizzly, bad-tempered, and heavily drunk. He found and help trained Nate back when he was a teen, and introduced him to the world of fortune hunting. And as years gone by, he always has been on Nate's side, and still ponders about Nate's long-thought mission to find his ancestor's secret last treasure.

Kevin Spacey as Gabriel Eckhart: He is an renowned collector and man of many unknown talents. He met Sully several years ago, and always felt Sully was keeping him from Nate. But when he sees Nate in a difficult spot, Eckhart offers Nate a proposal. And as Nate tries to find the White City, Eckhart supplies him with many tools and notes. However, Eckhart holds a dastardly secret into why he wants to known more about the mythical city. He serves as the film's main antagonist.

Anthony Mackie as Vance: A war veteran and UH-60 Black Hawk helicopter pilot in the military. He holds a gambling addiction, but rarely shows his weakness. He met Nathan during a gambler's bar in Miami. Vance soon meets Nathan again when Nathan seeks his help to bring him, Elena, Sully, and her cameraman to lower South America. Vance reluctantly agrees, but has no idea what he put himself into.

Ramón Rodríguez as Eddie Raja: A slimy bookie moonlighting really as a dangerous pirate. He has a growing despise and hate-relationship with Nathan Drake. When Raja comes out losing on a bet, he seizes his chance and forces Nathan to pay a debt he owed a couple of years ago. He wants to collect on the debt, needing to pay him the money he lost in his bet. He communicates with Nate occasionally wondering when his paid debt is coming.

Isaac de Bankolé as Domino: He is the brutal and vicious leader of a dangerous African-born mercenary group known as the Blood Hawks. Nathan first encounter them in Peru and Cuba, and then into Honduras. Domino has explicit instructions to prevent Nathan Drake from accomplishing his goal, and will do whatever is necessary to complete the group's mission.

Famke Janssen as Peyton Hue: She is a old friend of Sully's and is one of the most dangerous arms dealers moonlighting as a high-end madam. She is called by Sully when he and Nate stumbled upon her name in some of the research in finding the White City. Nate is reluctant to trust her, but Sully sees Peyton as help especially with her ties in Honduras.

Jeffrey Wright as Dr. Jonas Grey: A University of Miami geologist and one of Nathan's good contacts. Nate admits he only seeks Dr. Grey if he gets lost or need some advice on certain locales. When he seeks to find the White City and uncover a lot of shady expeditions trying to find it. He uncovers one of Eckhart's notes discovers a past search party included Dr. Grey. Nathan seeks his help to uncover what Dr. Grey kept.

Jonathan Pryce as Malcolm: An American-born researcher studying in Cuba, whose name Nathan found as part of Eckhart's earlier search party participants. Nathan and Elena travels to Malcolm's residence to find him missing. Nathan deduce Malcolm knew something and tries to search for him only to learn Malcolm was abducted by a group of mercenaries.

Jack Reynor as Reed Wilson: He is a DCN producer and Elena's supervisor. But unbeknownst to the others in the network, he has been dating Elena at times and slept with her once. He sees himself as her boyfriend, but Elena publicly admits she has no boyfriend. Reed hates that, but he tries to play with her desires and hopes to host a show, by being on her side against some of their boss' decisions.

Brandon Jay McLaren as Kane: He is a member and some say second-in-command of the deadly mercenary group, Blood Hawks. He is the most unpredictable members and tries several of times to kill Nathan and his crew from reaching the White City.

Cory Hardrict as Wilder: He is another member of the Blood Hawks. He doesn't say a lot and is one of the most quiet members. However, he is at most comfortable when he fires rockets upon Nathan and his friends.

Michael Stuhlbarg as Silas: He is a shady character, and is seen at suspicious times. He is most seen at Elena's work, the DCN. Elena hasn't meet her before and when she tries to investigate Silas's origins, she puts herself in unwanted danger. However, she and Nate will be really surprised who Silas is really working for, and it could have ties to their quest to find La Ciudad Blanca.

Naya Rivera as Anna: She is a Hispanic bartender, who was originally Honduran, but moved to the United States, specifically in Miami for a new fresh life. She has a hostile childhood and wishes to ignore it. Nate knew Anna, dating her a few years back and had to broke it up when he found her cheating with Raja. However, his ex could hold clues when Sully invites her to help Nate.

Ben Feldman as Harry: He is one of Elena's friends, co-workers, and her cameraman. He is wildly and tries to be comical if he hopes so. He tries to be there for her, but realizes she can hold on her own. He is there when she needs him, and if not, he still wants to help her.

Tim Roth as Walter "Walt" Lawrence: He is a executive producer and Chief Programming Officer in the DCN. He respects Reed, but seems to not like Elena. Walt is Elena's boss, and when she tries numerously to talk about her chance to host a show. Walt dissed her away. All he cares about is ratings and appears to have a angst with females rising above men in workplaces

Sir Francis Drake, Hernán Cortés, Charles Lindbergh, and Theodore Morde will be mentioned, and will be seen in scenes of the past.
Cast Pics
Music
Michael Giacchino will do the film score while the soundtrack will be handle by music supervisor Alexandra Patsavas.
Uncharted: The Score Album
Songs

| Track number | Song | Composer | Minutes |
| --- | --- | --- | --- |
| 1 | Nathan | Michael Giacchino | 1:35 |
| 2 | You Owe Me | Michael Giacchino | 3:50 |
| 3 | Disappearing Act | Michael Giacchino | 3:30 |
| 4 | Sully's Place | Michael Giacchino | 2:00 |
| 5 | Forgery Stake | Michael Giacchino | 2:35 |
| 6 | This is Elena Fisher | Michael Giacchino | 1:20 |
| 7 | Play Ball | Michael Giacchino | 4:00 |
| 8 | Unfinished Business | Michael Giacchino | 3:35 |
| 9 | Small Beginnings | Michael Giacchino | 2:35 |
| 10 | Exposure's Not My Thing | Michael Giacchino | 2:30 |
| 11 | We Are Flying Nuts | Michael Giacchino | 2:10 |
| 12 | The Citadel | Michael Giacchino | 3:35 |
| 13 | Honduras | Michael Giacchino | 2:35 |
| 14 | Death Race | Michael Giacchino | 3:00 |
| 15 | Mountain Chase | Michael Giacchino | 1:35 |
| 16 | They're Everywhere | Michael Giacchino | 5:00 |
| 17 | The Organization | Michael Giacchino | 3:00 |
| 18 | The White City | Michael Giacchino | 2:35 |
| 19 | Odd Warning | Michael Giacchino | 3:00 |
| 20 | Idols | Michael Giacchino | 3:00 |
| 21 | Temple Crumbles | Michael Giacchino | 2:35 |
| 22 | Just That Day | Michael Giacchino | 3:00 |
Uncharted: Music Inspired by the Motion Picture soundtrack
Songs

| Track number | Song | Artist |
| --- | --- | --- |
| 1 | Burn It Down | Linkin Park |
| 2 | Illusion | Zedd featuring Echosmith |
| 3 | Failure | Breaking Benjamin |
| 4 | Jungle | Drake |
| 5 | Mercenary | Panic! At The Disco |
| 6 | Jet Pack Blues | Fall Out Boy |
| 7 | Savior | 30 Seconds to Mars |
| 8 | War of Change | Thousand Foot Krutch |
| 9 | Enemies | Shinedown |
| 10 | Now | Fireflight |
| 11 | Gravity | No Doubt |
| 12 | Gold | Imagine Dragons |
Marketing
A website shows a countdown for the release and entries of Drake's journal.
There will be a mobile Uncharted movie tie-in game for Android and iOS devices.
Hasbro and Lego are producing Uncharted-themed action figures and sets based on the film.
Burger King will do a massive campaign selling kids meal toys related to Uncharted and as well as a scratch-off game sweepstakes.
Other Product placements partners include Target stores and Starburst candies.
Opening Sequence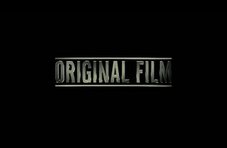 Sequels
This film is the first entry of a planned Uncharted film series. It has been announced a sequel is already underway, with the second entry being entitled, Uncharted: World's Discord. Hemsworth, Michalka, Laurie, and Mackie are all locked for the sequel and future entries. The first sequel is scheduled for a May 2019 release.
A third entry is also being planned for a May 2021 release. But rumors are stating the third entry could be split in two parts with the first part out in 2021 and the second in 2022. Yet is still unconfirmed.
Community content is available under
CC-BY-SA
unless otherwise noted.