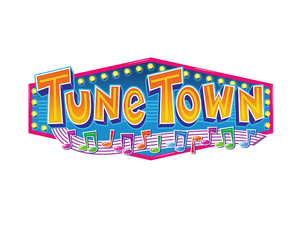 Tune Town, USA is a jukebox fantasy musical romantic comedy film directed by Cameron Crowe and produced and written by Drew Gars. It stars Jeremy Jordan, Emma Stone,
Plot
TBA.
Cast
Jeremy Jordan
Emma Stone
Seth MacFarlane as Michael
Alison Brie as Ariel
Nick Frost as Gabriel
Donald Glover as Raphael
Jeremy Renner as Lucifer
Genesis Rodriguez
Jai Courtney
Ike Barinholtz
Jack Douglass
Ed Helms
Stanley Tucci
Peter Cullen as God (voice)
Soundtrack
Songs sung in the film:
"Complicated" -
"Bad" -
"So Insane" -
"Funhouse" -
"What the Hell?" -
"A Guy Like You" -
"Animals" -
"Love is an open Door" -
"Shooting Star" -
"I won't say I'm in love" -
"Come What May" -
"Only you" -
"Coup d'État (Finale)" -
Community content is available under
CC-BY-SA
unless otherwise noted.