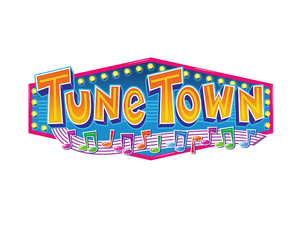 Tune Town is a jukebox musical comedy-drama directed by Shawn Levy and produced and written by Drew Gars. It stars Anton Yelchin, Jennifer Lawrence, Ne-Yo, Genesis Rodriguez, Shia LaBeouf, Tina Fey, Kevin Hart and Nicolas Cage.
Plot
TBA.
Cast
Anton Yelchin as Jack Chastain
Jennifer Lawrence as Claire Spenser, Howard's daughter and Jack's love interest.
Génesis Rodríguez as Lola Scarlett, Claire's rebellious best friend.
Ne-Yo as Peter Souls, an ex-con who befriends Jack when he arrives into town.
Shia LeBeouf as Eddie Jones, Jack's new delinquent friend and the main antagonist.
Tina Fey as Juliet von Romeril, a wealthy land developer that is attempting to build a wealthy lodge sanctuary on the church and the major antagonist.
Nicolas Cage as Howard Spenser, the pastor of the church and Claire's father.
Jai Courtney as Cole, Eddie's friend.
Cam Gigandet as Abel, Eddie's friend.
Jack Douglass as Gil Brenton, Claire's stuck-up boyfriend/fiancée'.
Kevin Hart as Earl, the owner of a barbershop who Jack befriends.
Jason Segal as Mac, a townsperson.
Kat Dennings as Dana, a townsperson.
Stanley Tucci as Mayor Howell, the town mayor.
Cedric the Entertainer as Sheriff Hopper, the town sheriff.
Adam Levine as Deputy Garland, the town deputy.
Soundtrack
Songs sung in the film:
"Complicated" - Anton Yelchin
"Bad" - Ne-Yo
"Funhouse" - Tina Fey
"What the Hell?" - Genesis Rodriguez
"A Guy Like You" - Kevin Hart, Jason Segal and Kat Dennings
"Animals" - Shia LaBeouf, Jai Courtney and Cam Gigandet
"Shooting Star" - Anton Yelchin
"Only you" - Jennifer Lawrence
"Come What May" - Anton Yelchin and Jennifer Lawrence
"Coup d'État (Finale)" - Ne-Yo, Genesis Rodriguez, Cam Gigandet, Jai Courtney, Adam Levine, Cedric the Entertainer, Stanley Tucci, Kevin Hart, Jason Segal, Kat Dennings, Anton Yelchin and Jennifer Lawrence
Community content is available under
CC-BY-SA
unless otherwise noted.