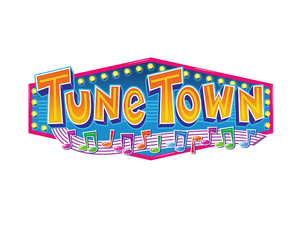 Tune Town, USA is a jukebox fantasy musical comedy-drama directed by Shawn Levy and produced and written by Drew Gars. It stars Jeremy Jordan, Emma Stone, Ne-Yo, Genesis Rodriguez, Shia LaBeouf and Tina Fey
Plot
TBA.
Cast
Jeremy Jordan
Emma Stone
Drew Gars as Gabriel
Alison Brie as Ariel
Nick Frost as Michael
Ne-Yo as Raphael
Kevin Bacon as Satan
Shia LeBeouf
Genesis Rodriguez
Jai Courtnery
Ike Barinholtz
Keegan-Michael Key
Jack Douglass
Ed Helms
Stanley Tucci
Peter Cullen as God (voice)
Soundtrack
Songs sung in the film:
"Complicated" -
"Bad" -
"So Insane" -
"Funhouse" -
"What the Hell?" -
"A Guy Like You" -
"Animals" -
"Love is an open Door" -
"Shooting Star" -
"I won't say I'm in love" -
"Only you" -
"Come What May" -
"Coup d'État (Finale)" -
Community content is available under
CC-BY-SA
unless otherwise noted.