Line 1:
Line 1:
 

[[File:Tune-town.png|thumb|300x300px]]

 

[[File:Tune-town.png|thumb|300x300px]]

−

'''Tune Town, USA''' is a jukebox fantasy musical comedy-drama directed by Shawn Levy and produced and written by Drew Gars. It stars Jeremy Jordan, Emma Stone, Ne-Yo, Genesis Rodriguez, Shia LaBeouf and Tina Fey

+

'''Tune Town, USA''' is a jukebox fantasy musical comedy-drama directed by Shawn Levy and produced and written by Drew Gars. It stars Jeremy Jordan, Emma Stone, Ne-Yo, Genesis Rodriguez, Shia LaBeouf and Tina Fey

 
 
 

==Plot==

 

==Plot==

Line 12:
Line 12:
 

*Alison Brie as [http://en.wikipedia.org/wiki/Ariel_(angel) Ariel]

 

*Alison Brie as [http://en.wikipedia.org/wiki/Ariel_(angel) Ariel]

 

*Nick Frost as [http://en.wikipedia.org/wiki/Michael_(archangel) Michael]

 

*Nick Frost as [http://en.wikipedia.org/wiki/Michael_(archangel) Michael]

−

*Ne-Yo as [http://en.wikipedia.org/wiki/Raphael_(archangel) Raphael]

+

*- as [http://en.wikipedia.org/wiki/Raphael_(archangel) Raphael]

 

*Kevin Bacon as [http://en.wikipedia.org/wiki/Satan Satan]

 

*Kevin Bacon as [http://en.wikipedia.org/wiki/Satan Satan]

−

*Shia LeBeouf

 
 

*Genesis Rodriguez

 

*Genesis Rodriguez

 

*Jai Courtnery

 

*Jai Courtnery

 

*Ike Barinholtz

 

*Ike Barinholtz

−

*Keegan-Michael Key

 
 

*Jack Douglass

 

*Jack Douglass

 

*Ed Helms

 

*Ed Helms

Line 45:
Line 43:
 

[[Category:Films featuring Nick Frost]]

 

[[Category:Films featuring Nick Frost]]

 

[[Category:Films featuring Genesis Rodriguez]]

 

[[Category:Films featuring Genesis Rodriguez]]

−

[[Category:Films featuring Ne-Yo]]

+

[[Category:Films featuring -]]

 

[[Category:Films featuring Shia LaBeouf]]

 

[[Category:Films featuring Shia LaBeouf]]

 

[[Category:Films featuring Jai Courtney]]

 

[[Category:Films featuring Jai Courtney]]

Line 56:
Line 54:
 

[[Category:Comedy-Drama]]

 

[[Category:Comedy-Drama]]

 

[[Category:Films featuring Kevin Bacon]]

 

[[Category:Films featuring Kevin Bacon]]

−

[[Category:Films featuring Keegan-Michael Key]]

+

[[Category:Films ]]

 
+

[[Category:Romantic Films]]
---
Revision as of 07:03, 16 September 2015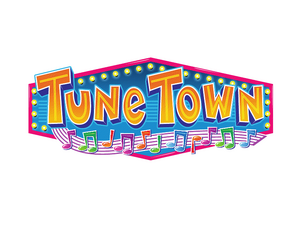 Tune Town, USA is a romantic jukebox fantasy musical comedy-drama directed by Shawn Levy and produced and written by Drew Gars. It stars Jeremy Jordan, Emma Stone, Ne-Yo, Genesis Rodriguez, Shia LaBeouf and Tina Fey
Plot
TBA.
Cast
Jeremy Jordan
Emma Stone
Drew Gars as Gabriel
Alison Brie as Ariel
Nick Frost as Michael
Keegan-Michael Key as Raphael
Kevin Bacon as Satan
Genesis Rodriguez
Jai Courtnery
Ike Barinholtz
Jack Douglass
Ed Helms
Stanley Tucci
Peter Cullen as God (voice)
Soundtrack
Songs sung in the film:
"Complicated" -
"Bad" -
"So Insane" -
"Funhouse" -
"What the Hell?" -
"A Guy Like You" -
"Animals" -
"Love is an open Door" -
"Shooting Star" -
"I won't say I'm in love" -
"Only you" -
"Come What May" -
"Coup d'État (Finale)" -
Community content is available under
CC-BY-SA
unless otherwise noted.