| | |
| --- | --- |
| | The owner of this page is Drew Gars. According to policy, no other user, with the exception of admins, may edit this page without the owner's permission. If they do, they will receive an automatic 3 month block. If you are the Owner, and someone edits your page, alert Chris6d immediately. |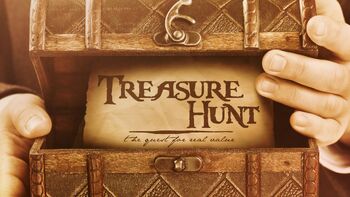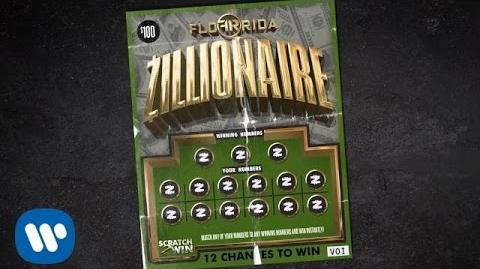 Treasure Hunt is an American black comedy film directed by Greg Mottla and written and produced by Drew Gars. The film features an ensemble cast that includes Jason Bateman, Anthony Mackie, Michael Peña, Zac Efron, Britt Robertson, Michael B. Jordan, Victoria Justice, Drew Barrymore, Taraji P. Henson, Ryan Gosling, Emma Stone, Jack Black, Ben Affleck, Daisy Ridley, Ed Helms, Natalie Portman, Samuel L. Jackson, Byung Hun-Lee, Kelsey Grammer, Frank Grillo, Benedict Cumberbatch and Harvey Keitel.
Plot
When a British billionaire (Cumberbatch) gets involved in a car crash, he is found by 3 friends (Bateman, Mackie, and Peña), a group of college students (Efron, Robertson, Jordan and Justice) and a married couple (Helms and Portman) who save him and alert the authorities of the incident. Whilst convalescing in the hospital, the billionaire divulges a stockpile of $100,000,000,000 enshrouded somewhere around the city of San Diego and a citywide search is set in motion.
The search party consists of.
a bank manager and two friends.
a group of four college students.
the bank manager's ex-wife (Barrymore) and her best friend (Henson).
two rival news reporters (Stone and Gosling).
two Wall Street stockbrokers (Black and Affleck).
a foreign exchange student (Ridley).
a happy married Christian couple.
a mob boss (Jackson) and his gang.
a Triad assassin (Hun-Lee).
a politician (Grammer) and his bodyguard (Grillo).
the billionaire (Johnstone).
a police detective (Keitel).
Cast
Main Cast
Supporting Cast
Cameos
Deaths
Trivia
Character Gallery