| | |
| --- | --- |
| | The owner of this page is Drew Gars. According to policy, no other user, with the exception of admins, may edit this page without the owner's permission. If they do, they will receive an automatic 3 month block. If you are the Owner, and someone edits your page, alert Chris6d immediately. |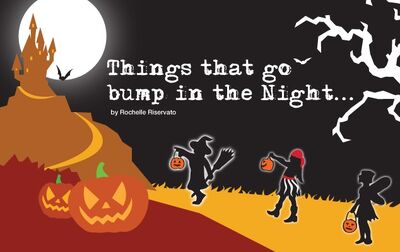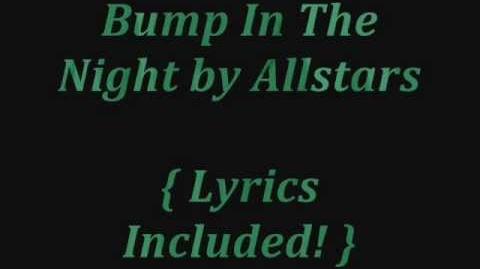 Things That Go Bump In The Night is an American fantasy horror comedy film directed by James Bobin and produced and written by Drew Gars. The film stars David Tennant, Nat Wolff, Mark Hamill, Katherine McNamara and Mckenna Grace. Distributed by Universal Pictures, the film includes a number of monsters such as Count Dracula, Frankenstein's monster and werewolves in a way similar to the multi-monster movies that Universal produced in the 1940s, such as Frankenstein Meets the Wolf Man and House of Dracula.
Plot
TBA.
Cast
David Tennant as Van Helsing, a immortal witcher who must save the world on Halloween night.
Nat Wolff as Ben
Mark Hamill as Stokras Doomweaver, an evil warlock who gains power by people's fear.
Katherine McNamara as Trini, Ben's love interest.
Mckenna Grace as Lily, Ben's younger sister.
Peter Serafinowicz as Dracula, Van Helsing's archenemy and the general of Doomweaver's army.
Michael Stuhlbarg as Bud Abbott
Bobby Moynihan as Lou Costello
Tony Hale as Ben and Lily's dad
Judy Greer as Ben and Lily's mom
Spencer Wilding as TBA,
Douglas Tait as TBA,
Doug Jones as TBA,
Javier Botet as TBA,
Allison Janney as Danielle
Jeff Bennett as The Phantom of the Oprea
Keith Stanfield as Deputy Bedlam, a deputy at the L.A. County Police Department.
Ray Wise as Sheriff Haskell, the sheriff of the L.A. County Police Department.
Gina Holden as TBA,
Jeffery Combs as TBA,
Pierre Coffin as additional Minion voices
Chris Renaud as additional Minion voices
Trivia
Main Cast Gallery
Community content is available under
CC-BY-SA
unless otherwise noted.