| | |
| --- | --- |
| | The owner of this page is Drew Gars. According to policy, no other user, with the exception of admins, may edit this page without the owner's permission. If they do, they will receive an automatic 3 month block. If you are the Owner, and someone edits your page, alert Chris6d immediately. |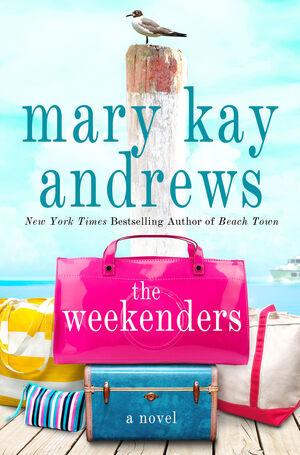 The Weekenders is an American mystery film directed by Jonathan Demme and written and produced by Drew Gars.
Plot
Some people stay all summer long on the idyllic island of Belle Isle, North Carolina. Others come only for the weekends-and the mix between the regulars and "the weekenders" can sometimes make the sparks fly. Riley Griggs has a season of good times with friends and family ahead of her on Belle Isle when things take an unexpected turn. While waiting for her husband to arrive on the ferry one Friday afternoon, Riley is confronted by a process server who thrusts papers into her hand. And her husband is nowhere to be found.
So she turns to her island friends for help and support, but it turns out that each of them has their own secrets, and the clock is ticking as the mystery deepens...in a murderous way. Cocktail parties aside, Riley must find a way to investigate the secrets of Belle Island, the husband she might not really know, and the summer that could change everything.
Cast
Jennifer Garner as Riley Nolan-Giggs
Jon Hamm as Wendell Griggs
Oona Laurence as Maggie Griggs
TBA as Billy "BeBo" Nolan
TBA as Andrea Payne
TBA as Melody Zimmerman
TBA as W.R. Nolan
TBA as TBA
TBA as TBA
TBA as TBA
TBA as TBA
TBA as TBA
TBA as TBA
TBA as TBA
TBA as TBA
TBA as TBA
Trivia
Character Gallery
Community content is available under
CC-BY-SA
unless otherwise noted.