The Wedding Disaster is a comedy starring Drew Van Acker, Jamie Chung, Neil Patrick Harris, Christian Hall, Ashley Tisdale, Annaligh Tipton, Brenda Song, Margo Harshman, Rummer Wills, Abigail Berslen, Leah Pipes, Judy Greer, Xavier Samules, Ashton Kutcher, Chris Evans, Ryan Phillepe, Jason Bateman, Matthew Macontahey, Aedelaide Kane, Kevin James, Adam Rodrriguez, Sarah Michelle Geller, Maya Ruldoph, Salma Hayek Pinualt, Adam Sadler, Channing Tatum, Ice Cube, Joe Mangenelleo, Chris Zylka, Jonah Hill, Jane Levy, Portia Doubleday, Robbie Amelll, Alexander Ludwig, Zack Effron, Taylor Luaghtner, Danielle Panabaker, Katie Cassidy, Ethan Hawke, Emily Omslet, Amanda Seyfried, Emma Stone, Mila Kunus and Melissa Mccarthy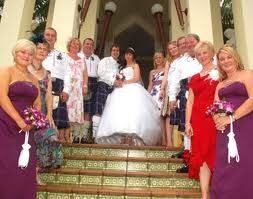 Summary
When Robert asks Lindsey to mary he knew he would have the perfect marage but the perfect family? No!!!! Robert and Lindsey get both there familes together at his cabin where there getting married. Both familes soon know that they both need to get along in this hillarous comedy.
Plot
Robert and his bestfriend Berry own a bookstore. Robert always goes outside to see a beautiful girl names Lindsey. After Robert leaves his parents house he see's Lindsey by her car in the storm. He stops and helps her. Robert puts jumper cables to the car and electrocutes himself. A year later Robert and Lindsey are walking down the beach and Robert put the engaement ring in a sand dollar. Robert beggs Lindsey to open the sand dollor but she says she dosen't want too and walks away. Robert grabs the sand dollar and forces Lindsey to open it and ne asks her to marry her. Two weeks later they have a week intill they get married.
Robert and Lindsey decides to have there family at the cabin where they are having there wedding at. Nick hates his Dad Al beacuse he broke up his other Dad David. Al wants Nick to like him again and takes him to the cabin. While in the car David is drivng to the cabin with his new boyfriend(cousin of Lindsey) Ethan. David tells his kids Isaic, Kevin and Jess to stop yelling. Ethan loves his car very much and he yells at Isaic to stop drinking in his car and he grabs the juice box shooting it all over evreybody.
When they get to the cabin Nick is suprised to see his Dad even though he see's him alot. Nick's silbinglings Isaic, Kevin and Jess who are adults are there. There husbands and wifes get there. When everyone gets there Robert tells them that they need to do outside activites the whole day. Robert and Lindsey takes the kids cellphones. Miranda hates the rules and runs into the woods. Mila, Tammy and Chole follow her and find her in the woods with another cell phone.
She tells them that the one they took away was a fake one. Both familes get along with eachother and the next day the priest comes to practice. Casey endd up getting a fight after they make several ractical remarks at eachother. The priest quits and Icee(Robert's cousin) voulenteers to do it. During the proposal Lindsey's father tells Robert that he dose not like that Lindsey chose to marry Robert and that he'll never get the approvol.
At the end of the night Robert has a bonfire with Al, Berry, Casey, Ash, Chad, Brad and Edward. They all tell of there troubles and Edward suggests they go out for a bachelor party. They go to a stripper club where they have sex with stripper except for Al and Robert. Al and Robert sit out the car and Al tells them that he wishes Nick would like him again and Robert tells them that he wished Lindsey's Dad Fred woukd like him. A couple hours later Robert and Al go in and they can't find Berry, Casey, Ash, Chad, Brad and Edward.
Al and Robert find Berry snorting cociane in a naked strippes body. They find Casey, Ash, Chad, Brad and Edward having sex with strippers and pull them off of eachother. The next day Lindsey takes Suzie, Annaless, Bella, Rose, Nikki, Lola, Helena and Raven to a day at the spa. A girl there's tries to come on to Lindsey but Lindsey fights with her and they leave ths spa. Al tries to talk to Nick but Nick says he dosen't care beacuse Al, David, Isaic, Kevin and Jess are here. Al is excited and throws a toast to everyone outside.
Al, David, Isaic, Jess and Nick go out to places to make Nick happy. Ethan is mad that David is spending time with his boyfriend. When they get back Ethan goes walking in the woods with Al and asks if he's seeing David and Al says no. Ethan puts chourlform over Al's mouth. Al wakes up and he's floating on one of the rafts in the pond. Nick, Adriene, Danielle, Rosalie, Chole, Tammy, Mila and Mirianda throw clay at Ali waking up and he falls into the pond. The wedding is tomorrow and Robert and Lindsey are getting ready for the wedding.
Ethan shows Nick the pictures and Nick yells at Al and storms off. He ends up having aheart attack from being so mad and is rushed to the hospital. Nick dosen't talk to Al. Tomorrow is the big day and everyomne is getting ready for the wedding. They get married and at the party Al follows Ethan and he talks to some guy about meeting him in his room. Al hides in Ethan's closet and he's having with anonther man. Al videotapes it and comes out of the closet. Ethan said he'll pay but Al goes back to the party and shows David and Nick.
The flim ends with Nick and his Dad Al getting back together with David.
Cast
Robert-Drew Van Acker     Helena-Abigail Berslen    Roxi-Salma Hayek Pinualt    
Lindsey-Jamie Chung        Raven-Judy Greer           Emmette-Adam Sadler          
Al-Neil Patrick Harris          Casey-Xavier Samules   Jay-Channing Tatum             
Nick-Christian Hall             Ash-Ashton Kutcher         Icee-Ice Cube                        
David-Joe Mangelleo         Chad-Chris Evans            Isaic-Chris Zylka                   
Ethan-Ethan Hawke           Brad-Ryan Phillepe          Kevin-Jonah Hill                     
Suzie-Ashley Tisdale         Berry-Chris Pine               Jess-Jane Levy                     
Annaless-Annaleigh Tipton  Edward-Matthew Macontehy   Jane-Portia Doubleday
Bella-Brenda Song             Adriene-Aedelide Kine      Brayden-Robbie Amell
Rose-Margo Harshman      Fred-Kevin James             Leah-Melissa Mccarthy
Nikki-Rummer Wills            Shaggy-Adam Rodriguez   Ali-Alexander Ludwig
Lola-Leah Pipes                 Diana-Maya Ruldoph          Nate-Zack Effron
Eli-Taylor Launtner          Danielle-Danielle Panabaker  Rosalie-Katie Cassidy
Chole-Emily Omslet          Tammy-Amanda Seyfried      Mila-Emma Stone
Mirianda-Mila Kunus
Community content is available under
CC-BY-SA
unless otherwise noted.