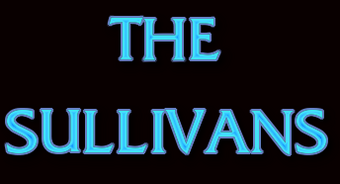 The Sullivans is an American police procedural and legal drama television series, adapted as a spin-off of Hartman.
The series premiered on NBC in September 2029.
Set in Denver, Colorado, the series follows the Irish-American Sullivan family, headed by of Denver PD detective Drake Sullivan and his wife, Executive Assistant District Attorney Katherine Sullivan. The series' focuses primarily on the two as they navigate their jobs and personal lives, with their children Finn and Mary, and Drake's father Ryan.
Drake works for Family Justice Unit (FJU), an elite police unit that investigates crimes involving families, including but not limited to domestic violence, rape, murder, kidnapping and sexual abuse. Drake works with an team of elite detectives, in the Denver P.D., who all report to their ranking C.O., to investigate the crimes, collect evidence, interview witnesses and then, when the evidence points to a suspect or suspects, place the suspect(s) under arrest. The matter is then taken over by Katherine and the prosecutors and investigators of the Denver District Attorney's office. They discuss deals, prepare the witnesses and evidence and conduct the people's case in the trial.
Both teams work with the Medical Examiners Office, Crime Lab and psychiatrists from both the police department and DA's office.
Cast
Regular Cast
Denver PD (Family Justice Unit)
D.A. Office
Family 
Jason Maybaum as Finn Sullivan, Drake and Katherine's son, who is 10-years-old at the start of the series. He is an insightful and intelligent boy who enjoys sports and appears to have a particular knack for science.
Spencer Moss as Mary Sullivan, Drake and Katherine's daughter, who is 8-years-old at the start of the series. She is a typical innocent child who loves swimming and dancing (especially ballet), but can sometimes be wise beyond her years as well.
Clancy Brown as Ryan Sullivan, a retired criminal court judge with a prominent career and the father of Drake, Amanda and Lydia. Drake, Katherine and their children live in his house and he watches over Finn & Mary while their parents work. He also provides Drake and Katherine some insight and wisdom on cases they work on.
Recurring Cast
News
Season 2 News:
Will consist of 22 episodes.
Joe Adler and Kelly Hu will be promoted to regulars with this season.
More of the other main characters' families will get some focus this season:

Donnell's relationships with her ex-husband Chris Garrett (Joel McHale), her older brothers Joey (Kevin Connelly), Mikey (Joseph Sikora), and Connor (Stephen Amell) and their families, and her parents Chief of Detectives Burton (David Morse) and former police officer mother Maggie (Rene Russo) will be explored.
Holmes' adjusting to fatherhood, his relationships with his wife Kim, his parents Frank (Danny Glover) and Laura (Darlene Love), his brothers Terrell (Ashley Thomas) and Peter (Algee Smith), sister Jennifer (Camille Winbush) and his niece and nephews, will be looked at as well.
Wie's family and the abuse situation with her sister (who will be pregnant with her third child) will be brought to light.
Ruiz's relationships with his children, exes, siblings and parents, will be looked at, especially near the end of the season.

Multiple characters will start to undergo life changes throughout the season.
Detectives from Denver's Vice Unit will work with the FJU throughout the season in regards to the season-long case.
Allison Janney will appear in a recurring role as a new District Commander.
Sophia Lillis will play a teenager girl with a dark past and secret who become friends with Mary throughout the season. Her secret will puts Mary in grave danger.

Dylan Walsh will plays the guardian of Lills' character and has a connection with two main characters' family. He will plays a huge role throughout the season as his true identity will be revealed.

Caitlin Carmichael to plays a teenage girl with a mysterious past named Sophie in midway of the season. She will have a secret connection to one of the main characters.
Episodes
Season 1 (2029-30)
#1 - "Pilot"
Drake and the Family Justice Unit investigate the brutal beating of Holly Ross, a mother of two, and suspect that her husband Nick is responsible for it. During the case, the squad brings in Sergeant Nicole Richter, a former undercover officer, who is met with a lukewarm reception because of her history of opioid addiction stemming from an injury in the line of duty, and them still missing the late Landon Kruger.
Later, after Nick has Holly discharged from the hospital, Drake, Ruiz and Richter are questioning neighbors when the house is suddenly set ablaze with Holly and her two children inside. Seeing everything locked, Richter uses a shotgun to blow the door's hinges so the police can get inside. Finding the family in the basement and rescuing them, the detectives also see chains and collars attached to the wall, realizing the full extent of Nick abusing the family. As the family is treated at the hospital, a nurse friend of Holmes' wife Kim, a nurse who is on maternity leave, reveals the detectives that Holly has been badly abused for years and that she and Kim have been trying to help her leave her husband. Holly tells to Drake, Katherine and Winder that she set the house on fire because Nick has been abusing her & her children keeping them locked in the house for days, sometimes weeks at a time, and without food occasionally, as punishment for petty offenses (talking back, failing grades, sneaking sweets, etc.). Ruiz and Holmes question Holly's son and oldest child Joe, while Andrea and Richter question her daughter and youngest child Anne. The children confirm that the family plotted together to escape by torching the house after Anne nearly died from starvation. Winder orders officers to guard the family and finds a place in a hotel. Drake and the Family Justice Unit then arrest Nick.
Katherine and Doyle, who recently has returned following his recovery from his gunshot wound, try to remand Nick, but he was out on $100,000 bail, courtesy of his father. When Katherine finds out that Nick has found Holly and her children at their hotel she and Doyle have DA Investigators Mario Nazario and Hessa Cohen come with them. Seeing Nick and his equally abusive father, Jerry trying to intimidate Holly and his children into recanting, Katherine and Doyle convince them to testify against Nick. Before Nick can attack Katherine, she elbow him in the face and Cohen knocks him down. Cohen and Nazario arrest Nick and Jerry and the judge rescinds Nick's bail and remands him while Jerry is placed on house arrest. Following the advice of Bishop and Ryan, Katherine has Holly testify on how Nick abused her and that Jerry had done the same to him and his mother when he was young, encouraging him to try to do the same to Joe and Anne. Joe testify and reveals how Nick abused him and his sister and threatened to starve them to death if they have failing grades. After Katherine's powerful closing argument, Nick is convicted and sentenced to prison and Jerry was forbidden from having any sort of contact with Holly or her children again. Holly and her children then make plan to move to Oregon where her family lives to start fresh.
At home, Drake, Katherine and Ryan have a mellow time with Finn and Mary. At the end, Drake and Katherine later go over files on the cold case murder of Katherine's parents and two older siblings.
#2 - "Custody Battle"
Renowned surgeon William Cosgrove dies in a tragic car accident caused by a teen who was texting while driving. As the case progresses, the FJU is forced to get involved when his wife Rene (Lake Bell) is falsely accused of abusing his three children by his parents, who want custody of them despite her being only the biological parent of the youngest, and the legal guardian of the older two. Suspecting Rene is being falsely accused after seeing how much the children love her, Drake convinces Katherine's friend, defense lawyer Emily Thornton, to represent her. The case sparks a debate on whether step-parents should have custody of children who are not biologically theirs. With encouragement from Mary, whose friend is being raised by a stepmother, who was named legal guardian by her father before his death, and Finn, who says that children should be raised by anyone who unconditionally loves a child since they came into their lives, Drake, the FJU, Katherine and the DA's office investigate the allegations against Rene and work to clear her name.
With help from social worker Celia Bennett, they discover evidence and multiple witnesses that clear Rene of criminal allegations. After declaring her in-laws that she will be denying all access to their grandchildren (both her stepchildren and her own child) for at least the forseeable future, Rene asks Drake why did he was driven to help clear her name. He reveals to her that, before he was a cop, he was once framed for the murder of a ex-girlfriend, but was eventually cleared thanks to Katherine, Winder, Ryan, his late sister Amanda and others proving his innocence. After Rene thanks Drake, Katherine and Thornton for exonerating her, Drake goes to a bar where Ryan meet up with him. Drake reveals to his father that he saw what happened to Rene as parallel to what he went through when he was set up, and that was how he knew that she was innocent. The sympathetic Ryan takes Drake home to Katherine and the kids.
#3 - "Bitter Splits"
Katherine is surprised when her paternal uncle, Henry Ashford (Lance Henriksen), a former sheriff in a New York county who raised her and her younger brother Joey after most of their family was murdered, visits her and her family. After spending time with the family, Henry reveals to Katherine, Drake and Ryan that he is not in best of health and says that it was be his last visit to her home because of it. He also reveals that he has come to Denver because Joey has been further isolating himself from the rest of the family due to of the negative psychological impact stemming from the murder of most of his and Katherine's family, and that he only comes out of his isolation when it comes to his novels. Katherine informs to her uncle that she hasn't spoken to or seen Joey in six years, and he made it clear that he doesn't want to see her.
Meanwhile, Kruger's widow Amy, a divorce attorney who has recently returned to work, finds the bodies of her clients and her teenage daughter murdered at their home. The FJU investigates the double homicide. They initially suspect the soon-to-be ex-husband for the crime, but M.E. Robinetta Cooke, who is Richter's NA sponsor, determines that they were murdered the night before and that the wife was raped with a foreign object. Forensics Specialist C.J. Winston finds that the weapon used to kill both victims was likely a tomahawk axe because of the way the killer struck his victims. While investigating, Holmes and Francis discover a similar crime that happened six months ago and was investigated by another unit. They discovered both sets of victims were in the process of divorce and had teenage daughters and were killed with the same weapon. Henry, who visits the unit, says that the killer is likely somewhere who knew where the clients lived because he had access, leading the detectives believe someone from the law office Amy works at is the killer.
Winder sends Drake and Andrea to go undercover as a divorcing couple with a teenage daughter and Amy pretends to be Andrea's attorney. Ruiz, Holmes, and Richter investigate the firm, with Doyle getting them a warrant to search the files. Discovering Amy's law clerk had access to both her murdered clients, they suspect him of the murders. While in the apartment safe house, the killer, masked, sneaks into the building. When the killer came to Andrea and a dummy watching TV, the police and the FJU burst it in and Andrea wrestled him down. They also find the tomahawk axe used in the killings. The killer is indeed Amy's law clerk, who reveals that he was angry for the pain he went through when his wife divorced him and took primary custody of their daughter.
As Henry is about to leave, he tells Katherine that he has included both her and Joey in his will along with his own two children for when he passes on. Henry says that he's not asking her to give up the search for the hitman responsible, but also that there's no guarantee that she'll find him. He also says that as much as he wanted to find the man who killed her family, it happened long ago and reminds her that she has a family now. Katherine acknowledges her uncle's words before he leaves to return home.
#4 - "Behind You"
The FJU investigate the shooting death of a man in his garage, but they soon discover that the victim is a former teacher who was jailed for raping two of his students and his former sister-in-law over 20 years prior and had been recently freed from jail three years prior. The next day, after two more men are found dead in a nearby river, Drake and Katherine discover a big connection: the three victims knew each other, used to be teachers and were jailed on the same charges. Drake and Katherine travel to Omaha along with Ruiz, Holmes, Nazario and Richter where they learn the sickening truth: an abusive sex cult in the local high school that was active for over four years; the cult sexually abused seventeen students over those years. Four of those students were later murdered, two more eventually took their own lives, and three female students became pregnant as the result of the cult.
After learning the truth, Drake and Katherine become horrified when the eleven surviving victims lay siege on the Omaha police station, taking Ruiz, Holmes, Nazario and Richter and three Omaha police officers hostage. The victims reveals that they want to find the cult's ringleader, who was never identified or caught. Drake and Katherine must work with the Nebraska state police to save their colleagues and find the cult's ringleader before anyone else gets hurt.
As Katherine and Nebraska State Police negotiator Sergeant Victor Melendez (Adam Rodriguez) handle the negotiations, Drake, with help from State Police Lieutenant Wayne Smith (Michael Boatman) and Omaha Detective Sergeant Nadine Gregor (Yancy Butler), confronts a suspect to identify the ringleader while Andrea and Cohen arrive to help. With Drake and Cohen using a bluff to threaten the suspect, the man admits that he kept the ringleader's name as an insurance policy on a hidden laptop. The laptop identifies Omaha City Councilman William Larson (Victor Slezak) as the ringleader of the sex cult. As Drake returns to the scene while the others work to arrest Larson, the suspects start to unravel due to stress. Katherine buys time by coming to the police station to speak to them, revealing some leads they found. As Katherine tries to persuade the cult victims to surrender peacefully, the lead gunman, who was severely traumatized by what he went through, loses patience and point his gun at Katherine. Drake sees the lead gunman threatening his wife as Smith orders the breach. Drake snipes the lead gunman as Katherine ducks to cover. Andrea, Cohen, Melendez, Gregor and others breach the station, taking out four armed suspects. Holmes and Nazario disarmed two others suspects and Ruiz, Richter and one officer guard the hostages while Cohen locates Katherine. The other armed suspects surrender, ending the siege.
As Drake and Katherine embrace in relief and their colleagues regroup, Drake informs her that Larson committed suicide at his house. Gregor, Smith, and Melendez thank the FJU and Katherine for their help as Drake, Katherine and all of their colleagues return home after their hallowing ordeal.
#5 - "Modern Hate"
The FJU investigates the double rape and murder of a gay couple following a night out. Doyle becomes overly invested in the investigation because of his sexuality and personal experiences. When more LGBTQ+ couples are attacked in the following days and a third victim dies, Doyle suggests that drastic measures need to be taken to stop this man. Despite warning from Drake, Katherine and Bishop, Doyle decides to puts himself out as bait to lure the killers out. As the fear for Doyle's safety grows, Bishop admits his awkward relationship with Doyle to Katherine and Nazario since he was once estranged from his middle daughter for three years when she came out as a lesbian, and he almost hit her in one of their arguments because of his conservative views, but stopped at the last second. He and his daughter have since reconciled afterwards.
Meanwhile, Holmes gets a call from his wife's best friend who tells him that Kim's water has broke, but they are stuck in the light rail train. Getting permission from Winder, Holmes goes with Andrea to help his wife, and working with transit authority are able to get her out of the train and to the hospital.
At the end, Doyle participates in a sting operation, and is able to lure him out. Drake, Winder, Ruiz, Richter, Katherine and Cohen rescue Doyle from the killer, who is revealed to be a self-hating gay man who was disowned and disavowed by everyone that he knew for his sexuality. Drake and Ruiz arrest the killer after stopping him from killing himself. Later, Drake, Katherine, and Doyle arrive at the hospital where they and their other colleagues congratulate Holmes and Kim on the birth of their son, Franklin James.
#6 - "Bones"
Drake, Ruiz and Andrea investigate the discovery of human remains at a school playground but things turn sinister when the bones identity as a toddler. With the help from M.E. Cooke, C.J. and Ryan, Drake and Katherine discover a old case from 17 years ago involved a well-renowned family, which could be the link to the dead child.
Meanwhile, Holmes take a few days off to help Kim out with Franklin, but struggles with being a new parent, leading Winder to provide him with advice on being the parent of a newborn. Also, Richter tries to regain custody of her teenage son Brian, and Cohen learns that Nazario has recently had a health checkup at the doctor.
#7 - "Grief"
Drake and his family are celebrating the birthday of his late older sister Amanda. They are visited by her husband, Nathan Whitman and their two sons, Wesley and Lucas. Drake's Chicago Police dispatcher younger sister Lydia Graves, her Chicago Police sergeant husband Owen and their four children also visit. Ryan still remembers how he was the last person to speak to his oldest daughter on the phone when Amanda died. In a flashback scene, after her phone call to Ryan, Amanda was killed in a car accident along with four others caused by a drunk driver, and it is revealed that she was eyeing to run for election as a judge before she died. Drake remembered how he and the rest of the family, including his late mother Rachel, mourned her death.
Meanwhile, a middle-class family is attacked in their home; most of the family is killed and one young boy is left in critical condition. Drake and the FJU work to investigate the brutal murders while trying to help grieving mother Libby Wells (Jennifer Love Hewitt), who was working as an air traffic controller in Denver International Airport at the time of the crime happened, how to deal with her horrific losses and be there for her comatose son Alex. With help from forensics psychologist and criminal profiler Dr. Kendall Fleiss (Odette Annable), who used to work for Homeland Security and has recently joined the team as a consultant for Denver PD, the FJU comes to think the crime is the work of four people.
As Libby's parents arrive to support her, the FJU learns that her husband Ralph was an ex-convict who did time for armed robbery of a casino with four others when it went wrong and that he did the robbery to ensure that Libby got her degree. Bishop, who prosecuted the case, reveals that Ralph pleaded out after testifying against his accomplices for a shorter sentence, and the unit learns that all of them were paroled after serving their longer sentences.
After learning about the nature of the crime, Libby tells her parents to stay with Alex while she returns to her hotel room. They arrest two of the men involved in the previous robbery, but they refuse to cooperate. Discovering clues of where the other two are hiding, the FJU and the police, as well as Dr. Fleiss arrive at the hideout just as one of them is about to leave and Holmes tackles him down. But once they burst in, they find Libby holding the leader at gunpoint after finding evidence of the gang's hideout before the police did at her home. As Drake, Richter and Dr. Fleiss try to talk Libby out of killing the leader, they inform Libby that Alex has emerged from his coma. After some thought, Libby hands her gun to Richter as Drake and the others arrest the leader. Drake arrives at the hospital with Libby, and Katherine assures her that the men responsible for murdering most of her family will be prosecuted. As Libby reunites with the now-awake Alex, Katherine is relieved that the case is finally put to rest as it hit close to home for her.
During the case, Andrea reveals to Holmes that that her favorite crime novelist, J.T. Asher, is coming to Denver for a book-signing of his latest novel, which Drake overhears. During a family outing with the rest of the family at a restaurant, Drake reveals to Katherine alone that her brother Joey is coming to Denver for book-signing under his novel alias, which unsettles her because of their bitter estrangement and his severe trauma over their family's murder. At the end, Katherine and Drake come to Joey's book-signing, which surprises Joey, but he remains focus on his book-signing.
#8 - "Unusual Suspects - Part 1"
Drake and his team investigate the violent assault of Elaine Prescott, a former nurse, at her house. While attempting to find the attacker, Drake finds himself slowly becoming care of the nurse's adopted son and a main suspect, Wayne Prescott, a schizophrenic man, during the investigation. Tension rises in the unit over the case as the detectives argue over Wayne's safety and the case while Wayne gets an interest on Richter. But when Wayne makes a pass on Richter, she attacks Wayne causing him to break down and accuse her of trying to set him up in front of her horrified colleague. Winder has Dr. Fleiss evaluate Wayne in the interrogation room, and she determines that, despite his schizophrenia, Wayne didn't attack his adopted mother.
Meanwhile, Joey comes to the DA's office and asks Katherine why she & Drake came to his book-signing. Katherine only tells him that she heard that he was coming to Denver and was checking in on him. Joey says that he knows that their uncle Henry visited her and she reveals that he was just just telling her about everything that's been going on. Joey tells his sister to not check in on him in a future. Later, Joey's book editor girlfriend Sarah Foxworth, visits Katherine at the DA's office. She tells her that she and Joey have been having problems since he won't share his past with her and mentioned that he never told her he had a sister or anything about his family. Katherine says that it's not her place to reveal his past and they have been estranged for years. Sarah told her that she knows that Joey is having problems and is refusing to seek help. Katherine reluctantly hints her that it has to do with a childhood tragedy that she and Joey had survived.
At the end, Dr. Fleiss gets Wayne a temporary place in an institution. While at the hospital, Elaine gets confronted by a mysterious man about Wayne. When Elaine refuses to tell the man Wayne's whereabouts, the man smothers her to death with a pillow before walking away.
#9 - "Unusual Suspects - Part 2"
Drake, Katherine and the FJU learn that Elaine has died from her "injuries", but grow suspicious over the situation after a mysterious message is published on  website about Wayne. Drake, Katherine, Ruiz and Cohen decide to take a look at Elaine's house before making a shocking discovery about Wayne. Ruiz finds a diary in under Wayne's bed and, as they go over it, Drake sees some numbers he thought he recognized. When he shows them to Katherine, she is shocked to see the numbers, recognizing one set as her father's NYPD badge number, and other as a date: the exact date of her family's murder. Both Drake and Katherine realized that Wayne may know something about her family's murder. Cohen decides that she will call her brother, a FBI agent himself, and see if he can find anything on Wayne.
The next day, while Finn and Mary are at school, before Drake and Katherine leave to question Wayne, Joey confronts Katherine at her home with Drake and Ryan for revealing their trauma to Sarah. Katherine defends that keeping his past a secret won't help anything, especially not his relationship. Joey sternly tells her that she had no business telling his girlfriend about their past. Drake tells Joey that Katherine only give Sarah a hint and didn't tell her what exactly happened. Joey bitterly snaps that he just wants to forget about that day and move on with his life. Katherine rebukes this, tell him that just trying to put the incident behind him and forget it isn't helping him psychologically and she knows that he has been refusing to let her and anyone in their family help him. Joey tells her that it's because that she and rest of their family only remind him of that tragic day and what they lost. Katherine insists that that's why she's been intent on finding the hitman who killed their family, feeling that it would bring them closure, and tells her brother that opening up about the murders to those close to her, helped her get on with her life. Joey sternly states that he doesn't want help from anyone because he doesn't want to remember anything about what happened. Drake defends Katherine, telling Joey that she has a good life, and is a great mother and one of the best prosecutors in Colorado who has put a lot of evil people away. When Joey still refuses to listen and calls Katherine a "blind, foolish b***h", Ryan, fed up with his behavior towards her and Drake, orders Joey to leave the premises or he will have some friends of his in New York have him institutionalized. Joey tries to rebuke him, but Ryan tells him that he maybe retired, but he still has many connections and that he loves Katherine like a daughter and will defend her honor, even from her own brother. Joey bitterly tells Ryan that he only cares so much about his sister because he's using her to replace his late daughter Amanda. Upon hearing this, Ryan angrily grabs Joey and slams him into a wall before Drake stops him. Ryan once again orders Joey to leave and to not return until he adjusts his attitude. Joey leaves the property, as Drake and Ryan help to comfort the shaken Katherine.
Meanwhile, Richter grows suspicious over Wayne's behavior after the police left curtain over his secret. Richter follows Wayne to a nearby chapel where she overhears him talking about his life. As she starts to leave, Wayne sees and confronts Richter, who decides to open up to Wayne about her past and failed marriage.
At the end, Richter escorts Wayne back to the institution, but the two are confronted by a mysterious man who violently attacks Wayne and Richter before Wayne overpowers and beat him to within an inch of his life. Wayne breaks down in Richter's arms as Drake and Katherine arrive and are horrified what has Wayne done...
#10 - "Unusual Suspects - Part 3"
Tensions rise between the team after Wayne's violent attack on a mysterious person, but Katherine and Richter clash over Wayne's true intentions before Cohen comes to them and reveals some new information that she has dug up: Wayne was born as Wayne Curry and his father, Sam Curry, worked as an analyst with the NYPD. Wayne recognizes Katherine and drops a huge bombshell which change everything.
Wayne reveals that he knows Katherine as the daughter of NYPD detective Gordon Ashford. Wayne confirms to her, Drake, Richter, Winder, Cohen and Dr. Fleiss that his father was an analyst with the NYPD and that when he was seven, his parents were murdered by a man he saw on the video Katherine's father had taken. After the murders, he suffered a emotional breakdown from the trauma and was later adopted by Elaine. Prior to the murders, Wayne overheard his father speaking to Gordon Ashford and that he helped analyze the video her father took, which Wayne secretly watched without anyone noticing: it was of the mob boss Gordon was going to testify against and one of her father's corrupt colleagues murdering an informant. Gordon instructed Sam not to tell anyone on the force until his go ahead. When he heard about the murder of most of Katherine's family and several of her father's police colleagues at her home, Wayne saw where his father hid the video, so no one would find it. He also reveals that the video caught the hitman who killed her family with the mob boss and his people. He reveals the man responsible for the murder of Katherine's family is an assassin known as "The White Tiger": a man who is known to kill his targets and their families with no compunction or hesitation, and has ties used by every crime boss in the world. Wayne reveals that he saw the same man he saw murder his own parents. The FJU then learn that the man whom Wayne had killed in defense of both himself and Richter was one of The White Tiger's associates sent to kill him, and realize that Wayne must've seen The White Tiger and the same man who killed Elaine.
Before Wayne can revealed where he hid the video, the detectives are attacked by four gunmen in the institution. As Winder calls for backup, Drake, Richter and Cohen fire back the gunmen as Katherine and Dr. Fleiss stay with Wayne. While moving from cover to cover, Drake kills two of the hitmen while Richter kills the third one. Then a sniper shoots Wayne in the chest. As they move, the mortally wounded Wayne to the medical unit of the institution. Cohen kills the last gunman, but the unseen sniper escapes as the rest of FJU, police backup and ambulance arrived.
Later, at the hospital, Drake and Richter ask Wayne who the White Tiger is and where the video is. Wayne can only say that he doesn't know the White Tiger's real identity and that the video is well hidden. Before he can reveal more, Wayne flatlines. Despite best efforts from the nurses, Dr. Fleiss reveals to Drake, Richter, Katherine and the rest of the team that Wayne has died from his injuries.
#11 - "My Way or Highway"
Shaken by the revelation of a partial identity of her family's murder and her bitter confrontation with Joey, Katherine speaks to Dr. Fleiss about her childhood, her brother's problems and how she has been seeking the hitman responsible. Drake is also worried about how the recent revelations will affect this, mainly due his worry over his wife.
Meanwhile, a local industrialist is found murdered and his wife missing. The FJU investigates and comes to the belief that the wife was abducted by a renowned serial killer known as "The Highway Killer" who kills his victims' families before abducting the women and then raping, torturing and murdering them. Winder brings in Lieutenant Hannah Wie (Kelly Hu), a seasoned investigator and former C.O. of the Denver Vice Unit whose tenure came to abrupt end when most of her officers were caught in a corruption scandal. Her reception by the others isn't the best because of the scandal, but Winder vouches that Wie will be a great addition to the team.
C.J. finds some stray blood that doesn't match either of the victims, and realizes that it's likely from the kidnapper. Then the woman was found dead at the bottom of a highway overpass. With recommendation from District Commander Dan "Red Fox" Cutter (Graham Greene), the FBI is contacted and a team of agents soon arrives, including Lisa Zhao (Maggie Q), who has been trailing "The Highway Killer" since a friend of hers ended up as one of the victims. She and her partner Ben Baker inform to the FJU that they believe the killer is Hispanic in his upper-30s; they reveal that one victim managed to escape and saw that his eyes and skin were brown, though she wasn't able to get the full description of him. After a firefighter is found murdered and his pregnant wife abducted next, a eyewitness's camera reveals the van the killer used and the plates of it. Wie discovers where the van is and the joint FJU/FBI task force raided the hideout, arresting the killer and rescuing the victim.
As Katherine and Doyle prosecute the killer for the Denver murders, Drake and Cohen, whom Zhao recognizes as a former FBI agent who was fired for torturing a terror suspect, ask if she knows anything about the White Tiger. Zhao tells them that the White Tiger is one of the most wanted assassins in the world and has been responsible for over four dozen known hits, maybe more, on whistleblowers of the mob, troubleshooters against corrupt big businesses, and their families, all within the last 30 years. Drake informs Zhao that the White Tiger is responsible for the murder of most of Katherine's family when she was 10, and that she has been looking for him. Zhao advises Drake and Cohen to trend lightly with the White Tiger. Meanwhile, the Highway Killer is found guilty and is taken by the FBI to be tried for murders in other states. After the FJU thanks Zhao and the FBI, Bishop tells Katherine to be careful when seeking justice for her family now they know that they have ventured likely in dangerous territory.
At the end, Drake, Katherine, Mary, and Ryan attend one of Finn's science fairs, where he wins third place. At home, after spending time with Finn and Mary, Katherine tells Drake that she has realize how much her family means to her and she now fears that the White Tiger will try to come after them. Drake swears to her that they will find the White Tiger before he can get to them as he embraces his wife. Then, Drake answers his phone and tells a mystery person to not let someone out of their sight until it is safe...
#12 - "Wild Things"
The FJU investigate a series of sexual abuse allegations against a church pastor, but Holmes and Andrea smell the rats in the case when many of the victim's stories don't added up. When Holmes and Andrea spy on the pastor, they are horrified to discover the church's head usher is in a relationship with two of the victims and that they have all been gaslighting the pastor for discontinuing the church's longtime conversion therapy program, which didn't sit well with many long-time members.
At the same time, Katherine and Richter want to go to Wayne's funeral, but Drake warns them off from going. Also, Ryan admits to Bishop and Nazario that he feels restless about his retirement. Bishop suggests that he should take a part time job as a legal consultant to satisfy his wish to do more to help, while still allowing him to watch over his grandchildren when they aren't in school.
Meanwhile, the detectives set up a sting with Drake and Andrea going undercover as hired fixers to plant false evidence on the pastor. Catching them in the act, the head usher and many of the pastor's "victims" are arrested. At trial, Katherine tears down the defense's argument, by tricking the head usher and multiple "victims" into revealing their homophobia on the witness stand, leading to a quick conviction of them.
At the end, Katherine and Richter go to the morgue to see Wayne's coffin, but are confused to find a family and that nobody in the morgue has ever even heard of Wayne Prescott. Drake comes in and reveals to Katherine and Richter that Wayne is alive, but in a coma and kept hidden for his own safety, out of concern that the White Tiger might finish the job. He reveals that both Cohen and Dr. Fleiss know about it. Although the news upsets both Katherine and Richter, Katherine understands Drake's motivation to protect his family, as well as keep the only one who knows where the video is alive. Drake takes Katherine and Richter to the safe house outside of the city where Dr. Fleiss and several nurses are caring for the comatose Wayne. While Katherine and Richter stay with Wayne, Drake and Dr. Fleiss argue over the situation, with the latter noting that they are risking their in their careers but Drake refuses to give up on Wayne...
#13 - "Shreds of Innocence (1)"
After making a horrifying discovery at video game store, the FJU teams up with Chloe Hartman and her three colleagues to tracks down the operation of a child sex slave ring.
Crossover with Hartman, part 2 is Hartman Season 12 episode "Shards of Guilt".
#14 - "The Denver Six"
Drake and his team investigate the brutal beating and rape of a white school teacher. The police officers point the blame on a group of black teenagers known to hang around the school, but the kids' parents accuse the police of being racist and covering up the truth behind the attacks. As the situation becomes violent, Drake, Katherine and their colleagues work together to find out the truth before things get too out of hand.
Meanwhile, Winder, his wife Jane (Khandi Alexander) and his younger son Anthony attend the medical school graduation of his older son Eugene Jr., who will now start his residency at Denver Health Medical Center. Anthony tells his parents that once he graduates from college, which is a couple of months away, he plans to go to Quantico and join the FBI as an agent, which Winder and Jane ultimately opt to support.
Also, Doyle's boyfriend, construction foreman Jake Montgomery, is introduced as he visits Doyle in the D.A.'s office. And finally, Finn and Mary are being bullied by several kids at school. Ryan discovers the reasons behind the bullying had something to do with a previous case their parents worked on and agrees to keep it hidden from Drake and Katherine while also planning to put a stop to it.
#15 - "Past"
On their 12th anniversary, Drake and Katherine tell their family and colleagues on how they first met, how Drake was inspired to became a cop and how Drake & Katherine became the couple they are today.
This is mostly a flashback episode.
60 minutes special.
#16 - "Not What It Seems"
The brutal rape of a teenage girl, apparently by her stepfather, is caught on her family's surveillance camera in their living room. Although it seems like an open-and-shut case, the daughter staunchly and angrily denies that her stepfather was her rapist despite the evidence, insisting that the footage is altered or fake. When it becomes clear that she will not cooperate with the investigation, which might lead to either an acquittal or dismissal, the FJU scrambles to find a way to convict her stepfather without her testimony, including trying to find other potential victims. In doing so, they make a discovery that appears to imply that the daughter may be telling the truth.
Upon investigating, Ruiz, Francis and C.J. discover the footage was indeed digitally altered and made to look like the stepfather was the rapist. Later, the stepfather is found murdered. But the FJU discover that he found the person who altered the surveillance video: the daughter's former boyfriend who she broke up with after the stepfather discovered he was a registered sex offender, whom Nazario previously arrested on the charge of date rape back in his police days, but was never convicted. As revenge, he raped the daughter and hired a hacker to alter the footage to implicate the stepfather. When the stepfather figured out that he was behind everything, the boyfriend killed him to silence him. Drake and Ruiz arrest the hacker as Holmes, Andrea and Nazario arrested the former boyfriend. Later, Katherine and Doyle were able to convict them both on trial on charges of rape, murder, accessory, evidence tampering, and obstruction.
At the same time, Drake and Katherine are horrified to discover that Finn and Mary have been bullied and that Ryan kept it from them. Drake and Ryan argue over how to handle the situation while Katherine attempts to confront the school and the parents of the kids who bullied Finn and Mary.
At the end, Drake, Katherine and Richter arrive at a safe house to check on Wayne. Katherine worries over never finding the White Tiger if Wayne doesn't wake up, but Drake re-assures her that they'll get him one way or another. Richter then confesses her true feelings to Wayne and then a comatose Wayne squeezes Richter's hand as Drake and Katherine look on.
#17 - "Fame"
When the son of Hollywood female action hero and former stuntwoman Rachel Curtis (Gina Carano) is abducted and her screenwriter husband Tucker Wallis is murdered in the Denver Zoo while filming a scene there, one of the witnesses turns out to be Andrea's oldest daughter Danielle, who was visiting the set in the zoo with her father, Andrea's ex-husband Chris Garrett (guest star Joel McHale). Winder has Drake, Ruiz and Wie investigate the murder while Richter and Holmes speak to Danielle with Andrea present as a parent. After a short while, Danielle revealed that she saw three men put the boy in a blue van and there was someone driving them, making a total of four men involved. Curtis's father Doug Curtis (guest star Michael Ironside), a former Delta Force soldier and now stunt coordinator, joins in the investigation. Cohen is also brought in to consult the police and Curtis with her experience on handling kidnappings.
Soon, the FBI is called in, led by FBI Special-Agent-in-Charge Peter Balford (Mekhi Phifer), who was Cohen's former boss and superior until her dismissal from the FBI. He clashes with her due to their prior history and it's revealed that that he turned her into the review board because of what she did to the terror suspect. Then they got a call from the kidnappers, demanding Curtis to deliver $5 million in unmarked bills in 12 hours or they will kill her son and stream it live for the world to see. C.J. comes to Drake, Ruiz and Wie, saying that one of the kidnapper's boots had shavings that are used in zoos, leading to believe one of the kidnappers works in the zoo. Seeing the training on several of the kidnappers, Cohen notices Doug's demeanor as he leaves the hotel and notifies Winder about it. Following Doug, Cohen finds him confronting a man in an alley and she calls Drake over to the scene. Then another man comes out and they attack Doug, leading Cohen to take action. The two men spot her and ran out, leading Cohen on a foot chase. The two men are soon apprehended by Drake, Ruiz and Wie. Cohen demands answers from Doug and he reveals that he recognized the training of one of the kidnappers as that of Harvey Donaldson (guest star Jackson Rathbone), a former Delta Force soldier-turned-paparazzo since he had once trained the man; Doug further reveals that he got Donaldson fired and blacklisted years before for taking pictures of his grandson as a baby without permission.
With the FBI and FJU joining forces, they interrogate the captured kidnappers with Curtis watching from the observation room. Katherine, who is a fan of Rachel Curtis, demands that they cooperate or they will face accessories to any harm that befalls the child, on top of the kidnapping charges. The two men reveal where the child was taken and warn that Donaldson and the others might move him to another location. Balford suggests they check the initial location first, but Cohen, noticing something is off, suspect that they might be moving to the secondary location right now and Andrea thinks that they should split up to search the two different hideouts. With some reluctance, Balford agrees to do so. One team breaches the hideout and find that they've already moved, while the other breached and find the boy with three other kidnappers. As Ruiz shoots and kills the third guy and Drake and Balford take the fourth kidnapper in custody, Andrea spots Donaldson holding the boy and pursues him. While Donaldson holds the boy hostage, Andrea works on negotiating with him. While Curtis, having heard about the situation, sneaks up behind her son's kidnapper, Andrea distracted him. Then Curtis attacks Donaldson from behind and knocks him down using her fighting skills, while Andrea gets her son to safety. As the fight continues, Donaldson eventually draws on a gun at Curtis, but Andrea shoots him dead before backup arrives on the scene. Curtis tells Andrea that she will sign autographs to her and her unit as a token of gratitude. Later at home, Katherine watches a movie with Curtis as a star on it with her family. Katherine tells Drake that as a child, she initially dreamed of becoming an actress, but after her family was murdered, all that changed. She then thought about joining the military, but her uncle Henry's oldest son was killed in Iraq, and she couldn't bear to put her remaining family though any further heartache. She goes on to explain that she was inspired to become a prosecutor by the mother of one of her childhood friends, who was an ADA with an outstanding conviction record.
Meanwhile, Andrea helps her daughters Danielle and Piper with the trauma of witnessing a crime, Winder noticed Ruiz hanging around a certain woman in the station and has a talk with him about bringing his womanizing ways to work with him, and Richter's custody hearing of Brian reaches its peak.
#18 - "911"
While Drake and Katherine make a pit stop to visit their friend, 911 operator Melanie Reynolds. who return to work after having her third baby, Reynolds receives a call from a young teenage girl name Megan Mulligan, who has been taken hostage at her home and is tied up in her room, but was able to call 911 in her hidden cell phone. Reynolds patches the call to Drake's phone and he and Katherine headed to the house. While Drake speaks to Megan, Katherine calls Winder and he orders his team to the house ASAP. The fearful and scared Megan tells Drake and Katherine that she, her mother and three siblings were abused by their father, who has PTSD due to his time in the Army and is working as a drug runner, and they were trying to secretly leave him and turn him in to the police due to his refusal to stop smuggling and get help, but he caught them and, in a fit of rage, called his friends, other veterans also working as drug runners. Then her father and his friends violently attacked her mother and tied her and her siblings up in their separate rooms. Drake and Katherine arrive first and stood by as they assure Megan that they will do what they can to save her and her family as other police units, including the FJU and SWAT, arrived shortly afterwards.
As Winder sends Drake and Holmes to provide sniping position, he has Ruiz, Andrea, Richter and Wie to join SWAT in case they breach. As Andrea's brother, SWAT negotiator Joseph "Joey" Donnell (Kevin Connolly), tries to get a handle on the situation, one of the criminals starts to get out of control and attack the mother in an attempt to rape her when the father is out of the room. The mother fights back causing the man to beat her even more viciously than before. Hearing the commotion, the father rushes in and attacks the man, forcing the SWAT to order the breach. Holmes shoots one criminal dead while Drake takes out a second one. Then the other FJU detectives and SWAT officers breach, killing one more criminal and arresting three others, including the father. Though Megan and her two siblings are saved, the mother sadly dies on the scene from her injuries. Drake, outraged, confronts the father in interrogation, forcing Ruiz and Holmes to pull him out. Ruiz, Holmes, Winder, Wie, Katherine and Doyle are able to successfully get confessions out of the suspects, with Winder appealing to Mr. Mulligan to do the right thing for the sake of his children. Mulligan tearfully admits that he just wanted to keep his family together, and he never meant for anyone to be hurt. Megan and her siblings meet Drake and Katherine for the first time in person as Bennett watches them and Megan profoundly thanks them for coming to save them. Drake says that they are just sorry that they couldn't do more to save their mother. Then the children's maternal uncle and aunt arrive to claim them.
After the case is over, Wie confides in Winder that her younger sister is in an abusive relationship. She also mentioned that she has custody of her niece and nephew because their mother couldn't seem to leave her husband despite all attempts by her and the rest of their family to get her out. Winder sympathizes that if the abuse does get worse, she should come to him or anyone in the unit.
At the end, Dr. Fliess calls Drake, informing him that Wayne has just come out of his coma. He tells Katherine, Cohen, and Richter about it. As they arrive at the safe house, they are relived to see him awake, especially Richter. When Drake and Katherine ask where the video was, Wayne tells them that his father hid the video in the subway tunnels near a station close to where he and his family used to live and tells them the exact location. Katherine then makes a call to someone she knows to help the Sullivans get the video.
#19 - "New Light"
The day after Wayne told them where the video is at, Katherine's contact, retired New York police lieutenant Darren Kessler (James Morrison), one of her father's fellow colleagues, calls and tells her that he is gonna burn the video from VHS to DVD and make a copy of it on a portable hard drive, then deliver it to her once he flies out to Denver.
Meanwhile, the FJU investigates allegations of abuse of two children by their alcoholic father and mother who does nothing about it. This hits Ruiz close to him as he and his siblings came from a dysfunctional family. Thanks to Drake, Ruiz and Andrea, they manage to get the children to open up about the abuse. With that, the FJU raids the home, but finds the father is not there. Ruiz and Wie berate the mother for not doing anything to protect her kids from their father. Ruiz and Holmes track the father to the bar and, after a brief shuffle, arrested him. While Ruiz, Holmes and Dr. Fleiss interviewing the parents and the others, including Drake and Katherine, watch from observation, the father eventually confesses to the abuse, and Dr. Fleiss notes that the mother herself has been abused and is suffering from severe depression. Bennett informs everyone that the children will be placed with relatives. Ruiz then tells her, Katherine, Doyle and Fleiss that he knows how the children feel: As a pre-teen, he and his three younger siblings had been bounced from one relative to another because of their father's on-and-off abuse and their mother's bipolar depression until their father abandoned the family and their mother's depression got so bad that she couldn't take care of them anymore. At time, he and his siblings were separated in different places until he reconnected with them and their mother, but hasn't seen or spoken to his father since he left and has refused to in spite of prior attempts by him to reconnect. Bennett says that she will try to make sure the two kids don't have to endure what he and his siblings went through. After the tough case, Ruiz calls his mother to keep in touch. Then Doyle's boyfriend arrives to pick him up and he announces their engagement to Katherine.
Dr. Fleiss updates Drake, Katherine and Richter that Wayne is still resting after he came out of his coma. The Sullivans go to the D.A office to meet up with Cohen before going to the safe house, Kessler arrives unexpectedly in the building. As Kessler gives the hard drive and DVD to Katherine, he warns her and Drake that he saw the video. He said that one of their trusted former police colleagues was the corrupt colleague her father saw and the one who ratted out the informant to the mob boss. He also said to them that he recognized the man who killed most of her family, the White Tiger, as he once worked for the FBI Hostage Rescue Team (HRT) and her father witnessed the White Tiger kill the informant on the mob boss's orders. Before he can give any names, Kessler is shot through the heart and killed by the White Tiger using the sniper. Figuring where the shot came from across the street, Drake ducked Katherine down and the two run to avoid gunfire. Nazario gets them to safety while Cohen fires at the sniper. As backup responds, the White Tiger escapes. Katherine informs Cohen and Bishop what happened. M.E. Cooke later informs them that the bullets used in the shooting are mostly common used for MS sniper rifles which are often used in military and law enforcement.
Gathering Ryan, Finn and Mary at an restaurant, Ryan tells his son and daughter-in-law that they need to find a safe place for the family to hide. After getting a drink, Drake accidentally bumps into a man (Thomas Haden Church), who shrugs it off and leaves the restaurant. As Drake returns to his table, a waitress notices some strange lights below the bar table. Drake looks at it and saw the bomb set on the timer. Drake, Katherine and Ryan evacuate Finn, Mary and everyone else out of the restaurant before the bomb explodes. As the family holds each other in relief, the man Drake bumped into watched and says himself, "This isn't over." before walking away...
#20 - "It All Comes Together"
Following the restaurant bombing , Winder and the rest of the FJU arrive on scene. With Finn and Mary put in protection inside the FJU squad room, Drake delivers the tape and hard drive to the squad.
Drake, Katherine, Richter, Cohen and Dr. Fleiss come clean to their colleagues and the DA's office about Wayne's secret survival, and how they kept him hidden so the White Tiger wouldn't find him, and how Wayne told them where he hid the incriminating video. Although not pleased about being kept in the dark about Wayne's survival, they agree to find the White Tiger so that he won't get to the Sullivan family and Wayne again. Commander Cutter informs Drake and Richter that their careers could be called into question for keeping Wayne's survival a secret and Bishop tells Katherine that he is disappointed in her not telling him about as well, but also understands that she wanted justice for her family's murders. As everyone gets ready to watch the video, Francis plays it on the computer.
It shows Katherine's father, Gordon Ashford, spying on mob boss Richie Altieri with the camera inside the abandoned industrial complex Altieri and four of his crew were holding a CI informant at gunpoint after being sold out by one of Gordon's colleagues, Alan Singleton (Rick Rossovich), whom Katherine recognize and is shocked to see him as corrupt, as she once saw as an uncle. As the video continues, the White Tiger shows up and chats with Altieri & Singleton. He then executes the informant under Altieri's orders. Then the assassin turns his face to the camera, at which Drake recognized him as the man he bumped into at the restaurant before the explosion, despite being younger in the footage. Katherine painfully tells everyone what she saw the night that most of her family was murdered: she saw her older siblings Doug and Barbara, along with a few of her father's colleagues, be shot to death with a fully automatic rifle, and Joey saw their parents Gordon and Elizabeth be executed in cold blood, all by the hand of the White Tiger; she and Joey managed to escape their old home and into the subway to hide from the White Tiger.
Winder has Francis run facial recognition on the FBI database, and Francis soon discovers the identity of the White Tiger: Richard Coleman, formerly Delta Force and FBI HRT, where he served as a sniper and bomb expert. He was still in the FBI HRT when Katherine's family was murdered and resigned from the FBI two years afterwards after he was apparently scapegoated on some petty charge. After that, Coleman disappeared and went off grid. Knowing who the White Tiger is now, Winder has Andrea send the video to the FBI. Drake calls his brother-in-law Owen Graves to get Lydia and their children to Denver to guard them while Katherine calls Amanda's widower Nathan to get himself and his children to a safe location. After taking the screencap of Coleman, Richter and Dr. Fleiss head to the safe house to get Wayne. Ryan says that he, Finn and Mary should go to the home of his friend, Judge Adam Wellington (Ruben Santiago-Hudson), where they will be safe. Winder sends Holmes and Andrea to Judge Wellington's to guard them. Drake will have Owen guard them also in that house. Wie and Francis find that Coleman was in a private airport a hour ago and took off on a plane, which Coleman determines is heading for New York. Realizing that Joey is in danger, Katherine calls another of her father's old colleagues and asks him to take Joey and his girlfriend Sarah into protective custody, while, she, Drake, Ruiz and Cohen come to New York to fetch them.
At the end, Richter visits Wayne where they share a moment as Richter promise him that everything will be alright before sharing a kiss with Wayne and in a private jet, Coleman calls some associates to meet him in the airport and to bring the people in the picture alive. The pictures he sent are revealed to be Joey and his girlfriend Sarah, and he is shown to have pictures of all of the Sullivans as he hangs up the phone as the plane is heading for New York...
#21 - "Face to Face (1)"
As Drake, Katherine, Ruiz and Cohen arrive at New York's JFK Airport, they are met by NYPD Deputy Chief Lauren Williams (Alfre Woodard), another old colleague of Katherine's father. Williams somberly tells Katherine that Coleman and his gang got to Joey and his girlfriend before the police could take them into protective custody. She also inform them that the NYPD knows about Kessler's death and about Coleman's identity as the White Tiger. She also reveals that Alan Singleton died of a heart attack five years before. Katherine states that she managed to call her uncle Henry to get him and his two children to a safe place earlier.
At the crime scene of Joey's apartment, Drake, Katherine and the others meet NYPD Detectives Damian Paterson (Jonathan LaPaglia) and Cindy Mesmer (Robin Tunney). They told them that through eyewitnesses, forensics and surveillance cameras that they were abducted by four masked intruders, while one other person stayed in the van in the parking garage. One of them was disguised as a food delivery man to deliver food to Joey. Them the intruders burst into the apartment, attacked Joey and Sarah in their apartment and dragged them out to the van. One eyewitness in the parking garage reveals that one of the intruders was a woman. Both Paterson and Mesmer are aware of Coleman's identity and Kessler's murder. Soon, however, Captain Norman Farmer (Conor O'Farrell), another old friend of Katherine's father, arrives on the scene. Farmer, who was friends with Kessler, is angry over his death and wants answers about it. After learning the circumstances of his death, Farmer, upset that Kessler was killed after retirement, feels that his murder should never have happened just for doing a favor for the daughter of an old friend. Drake and Cohen defend that they discovered who the White Tiger was through Kessler. Farmer calms down and tells his subordinates to get the Sullivans and their friends whatever they need, because no one kills their own, past or present, and gets away with it.
Meanwhile, at a private airport, Coleman's five associates bring the captive Joey and Sarah onboard and they head for Denver. Coleman calls four more of his associates in Denver to meet him at the rendezvous point. While Ruiz fills in Winder, Drake calls Ryan and told them what had happened in New York. He told his father that there's a good chance the Coleman might come after the rest of their family soon. Afterwards, Lydia, Owen and their children arrived at Ryan's house. With Owen, Holmes, Andrea, Nazario, Francis and two undercover cops Wellington brought in for extra security, Wellington assures Ryan and the others that they will be safe until Coleman is caught. As Mary becomes worried about what's going on, Finn assures her that their family and their parents' colleagues will protect them. Holmes gets his older brother to watch Kim and Franklin, while Andrea's family guards her daughters. Ruiz's children and their mothers are taken to a safe location. Richter brings her son Brian to the station and plans to put Wayne in the hospital with officers guarding him there. Winder sends his family to relatives out of state while Nazario has his two sons stay with a friend. Wie also brings her daughter and her sister's kids in the station and puts the station on alert. Commander Cutter told Winder that the FBI's Denver Office and Denver PD are on alert for Coleman.
Back in New York, Paterson and Mesmer discover via traffic camera footage that Joey and Sarah kidnappers were caught driving in the Lincoln Tunnel towards New Jersey about a hour prior and was spotted again on the highway. After studying the map, Ruiz, Cohen and Paterson discover a private airfield not far from where the van was spotted. Drake and Katherine realize in horror that Coleman is coming for the rest of their family and have to rush back to Denver ASAP. With Williams's approval, the reluctant Farmer has Paterson and Mesmer go with them to Denver, while Williams calls the police commissioner to get them an emergency flight back to Denver. Then Drake receives a video call; it's  Coleman, who shows the kidnapped Joey and Sarah to Katherine, Drake and others present. Coleman taunts to Katherine that she should have just given up the search for him and moved on after her family's murder, and now she will pay for her meddling with the lives of everyone she loves. Coleman says that now that everyone in the world now knows who he is, they and their family will pay for with their lives. He told them this all started because of Wayne (still unaware of his survival) and now he will come for their families, starting with their children, and their deaths will be on their head. Drake vows to kill Coleman if he touches any of their family, especially their children, Coleman smugly tells him to bring it on before disconnecting the call. Upon getting their flight, the Sullivans, their colleagues, and the NYPD detectives rush to catch it.
As this happens, Coleman's plane lands in a private airfield outside Denver and Coleman and his associates bring Joey and Sarah to one of the vehicles. Then the group leaves the airport...
#22 - "Face to Face (2)"
After being warned that Coleman is coming to Denver, Winder and Commander Cutter put the city on high alert for Coleman and his group. Coleman, his main associate O'Malley (Jonathan Scarfe), lone female associate Benitez (Roselyn Sanchez) and other associates arrive with Joey & Sarah and meet up with other hitmen. Coleman instructs them to kill everyone in the Sullivan family and anyone else who gets in their way. While on their way to Denver, Katherine, worried about her children, fears that because of her wanting to find her family's killer, she brought all this hell down on everyone close to her. But Drake and Cohen assure her that it's not her fault. Ruiz finishes a call and tells them that the plane Coleman was on has landed about 30 minutes ago. At Wellington's home, the judge tells Ryan that everyone is ready in case an attack happens at his house and the two ready their shotguns.
Hours later, Coleman and his crew search around the city for the Sullivan family with no luck. O'Malley discovers that Wayne is alive and at the hospital. He sends three men to get Wayne while the others continues the search for the Sullivans. As soon as Drake, Katherine and the others arrive in Denver, they catch helicopters to get the rest of their family. At the hospital, three of Coleman's disguise themselves as nurses. As Richter watches over Wayne, Winder arrives to be alongside her. Then the three men attack the hospital, killing several security guards. As they draw near Wayne's room, Winder kills one of them. The remain two assassins then shoot the cops guarding Wayne, before Richter kills another one of them. As the remaining hitman fires into Wayne's hospital room, he finds that it is empty and Richter fights him. When the hitman gains in upper hand, Wayne, who is hiding in a different room, tries to attack him from behind, but is soon knocked down. Before the hitman can kill him, Wie arrives and wounds the last hitman. After Wie recovers the lead hitman's cell phone, they discover a text stating that they've located that they found the address to Judge Wellington's home. Wie warns Holmes and Winder warns Drake. Drake, Katherine and the others quickly rush to the judge's house.
As everyone prepares for an attack, Coleman and his group arrive and shut down the power to the house, at which Francis alerts the others that they are here. Then the assassins attack the home. Coleman wounds one of the undercover cops while O'Malley wounds the other. Holmes and Andrea take out two of the attackers. As Owen gets his family, Finn and Mary to safety in another room, Ryan and Judge Wellington simultaneously killed one gunman with their shotguns. Lydia distracts one gunman, as Owen takes him out. Andrea then fights with Benitez and wounds her. Holmes and Nazario manage to kill a couple of other gunmen. But Coleman wounds Nazario in the shoulder. As Coleman, O'Malley and his remaining associates close in on the rest of the Sullivan family, one gunman is shot from behind by Drake, who arrives with Katherine. Reinforcements, led by Ruiz, Cohen, Winder, Richter, Wie, Paterson and Mesmer, arrive with SWAT.
As Coleman, O'Malley and his remaining people try to get away, Drake, along with others, pursue them. O'Malley is shot dead by Drake while the remaining assassins are either killed or surrender to the other cops. Before Coleman can escape, Katherine shoots him in the leg with her handgun and angrily demands to know where Joey and Sarah are. Coleman smugly says that they will die if he dies. She angrily lambasts him for destroying her life by killing most of her family when she was ten, and now having the gall came after her own family. Coleman taunted her that had she just let it all go and moved on, this wouldn't have happened, and that one way or another, she will lose another family member today. Drake tells Katherine that killing Coleman out of vengeance will destroy her and convinces her to let the system punish him for his crimes. After Katherine decides to let him be arrested instead, however, Coleman tries to shoot her again with a hidden gun, but Drake and Paterson shot him dead. This, however, anguishes Katherine since Joey and his girlfriend are still missing. After awhile in interrogation with the surviving assassins, Cohen, Doyle and Mesmer convince Benitez to cooperate and she reveals where Joey and Sarah are at. When they arrived, they find the two inside a water tank full of water, rescuing them before they could drown. Later, Drake and Katherine joyfully reunite with Finn and Mary, glad that their nightmare is over.
The surviving assassins accept plea bargains to go to prison for life. Later, the Sullivans attend Kessler's funeral in New York, with Joey, Williams, Farmer, Paterson and Mesmer present, along with many officers in the NYPD. Henry comes to see Katherine and comforts her and Joey, saying that they finally got closure now. Joey apologizes to Katherine and Henry for the way he had acted in the past due to the trauma, and expresses his wish to reconnect with his family, which they accept.
Shortly afterwards, Katherine and Joey pay their final respects to their parents and older siblings with Henry and his children also paying their respects. As they leave the cemetery, Drake tells Katherine and Ryan that Wayne has now checked himself into the hospital for treatment for his schizophrenia with Richter and Dr. Fleiss visiting him, and that Nazario will be back on duty in a couple of months. He also informs them that Francis is planning to work in the field more. The two also decide to take a short leave of absence from their jobs to spend more time with their children and help them get through the aftermath of everything.
Community content is available under
CC-BY-SA
unless otherwise noted.