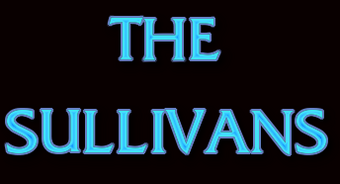 The Sullivans is an American police procedural and legal drama television series, adapted as a spin-off of Hartman.
The series premiered on NBC in September 2029.
Set in Denver, Colorado, the series follows Denver PD detective Drake Sullivan who works for Family Justice Unit (FJU), an elite police unit that investigates crimes involving families, including but not limited to domestic violence, rape, murder, kidnapping and sexual abuse. Drake works with an team of elite detectives, in the Denver P.D., who all report to their ranking C.O., to investigate the crimes, collect evidence, interview witnesses and then, when the evidence points to a suspect or suspects, place the suspect(s) under arrest.
The matter is then taken over by Drake's wife Katherine and the prosecutors and investigators of the Denver District Attorney's office. They discuss deals, prepare the witnesses and evidence and conduct the people's case in the trial. The series also follows the personal lives of Drake and Katherine and to a lesser extent, their colleagues.
Both teams work with the Medical Examiners Office, Crime Lab and psychiatrists from both the police department and DA's office.
Cast
Regular Cast
Denver PD (Family Justice Unit)
D.A. Office
Family
Jason Maybaum as Finn Sullivan, Drake and Katherine's son, who is 10-years-old (at the start of the series). He is an insightful and intelligent boy who enjoys sports and appears to have a particular knack for science. In the second season, Finn is shown to be protective of his sister Mary, particularly when she befriends Audrey Evans.
Spencer Moss as Mary Sullivan, Drake and Katherine's daughter, who is 8-years-old (at the start of the series). She is a typical innocent child who loves swimming and dancing (especially ballet), but can sometimes be wise beyond her years as well. In the second season, Mary becomes friend with a young waitress named Audrey and becomes tangled up in the mysteries behind Audrey and her "adopted" father, Robert Evans.
Clancy Brown as Ryan Sullivan, a retired criminal court judge with a prominent career and the father of Drake, Amanda and Lydia. Drake, Katherine and their children live in his house and he watches over Finn & Mary while their parents work. He also provides Drake and Katherine some insight and wisdom on cases they work on.
Recurring Cast
Elaine Cassidy as Lydia Graves, Drake's younger sister and the youngest daughter of Ryan. She works as a Chicago P.D. dispatcher. She is married to Police Sergeant Owen Graves and they have four children: Christine, Matthius, Jeffery and Robin.
David Ramsey as Owen Graves, Lydia's husband who is a former Navy SEAL and now Chicago police sergeant. They have four children.
Emily Deschanel as Amanda Whitman, Drake's late older sister and a prominent defense attorney who successfully defended her brother in his murder trial. She was well on her way to becoming a judge like her father when she was unexpectedly killed in a car accident six years prior to the series, leaving behind her husband Nathan, and their two sons Wesley and Lucas. She appears in flashbacks throughout the series.
Sebastian Arcelus as Nathan Whitman, Amanda's widower and father of their two sons. He is an entrepreneur and owns a strip mall.
Edie Falco as Rachel Sullivan, Ryan's wife, and Drake, Amanda and Lydia's mother who died of cancer four years prior to the series. She appears in flashbacks throughout the series.
David Gallagher as Joey Ashford (seasons 1 & 3), Katherine's younger brother and sole surviving sibling. An accomplished crime fiction writer residing in his hometown of New York City, he faced the trauma of witnessing the murders of his parents and two other older siblings by a mob hitman after their NYPD detective father agreed to testify against a mob boss. This has lead to him and Katherine being estranged due to her wanting to find and bring the hitman to justice and him wanting to just forget and move on, despite the trauma's effects on his psyche. He also has a girlfriend, but due to his trauma, has various relationship issues with her. At the end of the first season, after being kidnapped and then rescued from his family's killer by Drake, who ends up killing the man, he finally decides to reconnect with his family and get help for his issues.
Kellita Smith as M.E. Robinetta Cooke, the local M.E. who assists the FJU on cases involving death. A former medic in the Air Force, she is keen on noting how a person lived as well as how they died. She is married with two children.
Tahj Mowry as Forensic Specialist C.J. Winston, the forensics specialist who is the younger brother of Detective Cleo Winston of Law & Order: New Orleans and District Attorney Cara Winston of Hartman.
Graham Greene as District Commander

Dan "Red Fox" Cutter

(season 1; guest season 2), a senior commanding officer with 32 years on the job. He often helps the FJU sort out the departmental politics of their cases. He retires at the start of the second season to take a job with the FBI.
Ruben Santiago-Hudson as Judge Adam Wellington, a sitting criminal court judge and friend of Ryan who occasionally presides over Katherine's cases.
Peter Onorati as Judge David Catalano (seasons 1–3), a sitting criminal court judge and another friend of Ryan who occasionally presides over Katherine's cases. He helps consult with the FJU during the joint investigation into the Russian mob activities, but is fatally shot in the courthouse shootout in the season finale and dies despite Katherine's attempts to save him.
Janine Turner as Judge Sylvia Grant, a sitting criminal court judge and another friend of Ryan who occasionally presides over Katherine's cases.
Ted Levine as Judge Warren Ollister, a sitting criminal court judge and another friend of Ryan who occasionally presides over Katherine's cases.
Anna Diop as Kim Quincy-Holmes, an ICU nurse and Jackson's wife. They have their first child, Franklin James, in the fifth episode.
Joshua Bassett as Angel Ruiz, Ruiz's troubled teenager son.
Warren Christie as Sergeant Landon Kruger, the late sergeant of the FJU who was killed in the backdoor pilot. He appears in flashbacks throughout the series.
Judy Greer as Defense Attorney Emily Thornton, a known defense lawyer who has been friends with Katherine since law school.
Odette Annable as Psychologist Dr. Kendall Fleiss, a forensics psychologist and criminal profiler who previously worked for Department of Homeland Security, helping get into the minds of terrorists and sleeper agents, before deciding to take a job slightly more toned down for her family's sake. She is married and has five children.
Tamala Jones as

Celia Bennett

, a social worker who assists the FJU on their cases.
Michael Dorman as Wayne Prescott, a troubled man born with a history of schizophrenia due to an emotional breakdown after the murder of his parents when he was a child. He has feelings for Sergeant Nicole Richter but in the second season, he agrees keep things professional and just remain friends with her. In third season, Wayne got close with Richter once again after they both knowledge their feelings to each other. He now works as a tech expert for the FJU.
Luke Macfarlane as Jake Montgomery, a construction foreman, Doyle's fiancée-turned-husband, and co-father to their daughter Joyce. He is later widowed following Doyle's death at the end of the third season.
Joel McHale as Chris Garrett (season 2–present; guest season 1), a public defender and Andrea's ex-husband. They have two daughters, Danielle and Piper.
Nestor Serrano as Detective

Les Gomez

(season 2–present), an Internal Affairs detective who is often quick to assume the guilt of any cop who is accused of misconduct or corruption.
Domenick Lombardozzi as Detective

Marvin Tuttle

(season 2–present), an Internal Affairs detective and Gomez's partner who, unlike him, often likes to give those they investigate the benefit of the doubt until proven otherwise.
Kevin Connolly as Lieutenant Joseph Donnell (season 2–present; guest season 1), Andrea's oldest brother and a SWAT negotiator.
Ashley Thomas as Terrell Holmes (season 2–present), Det. Holmes' older brother and a former Army Specialist who now works as a legitimate arms dealer and a CI for the Vice Unit.
Cailee Spaeny as Audrey Evans (season 2–present), a young waitress with a mysterious past who become friends with Mary after standing up to her bullies in the café. She was believed to be adopted by Robert Evans but it was revealed that Robert is her biological father and Audrey's biological mother was revealed to be Andrea Donnell, Robert's ex-lover. In the third season, she enrolls in college with the hopes of becoming a police officer herself.
Julie Gonzalo as

Erica Muñoz

(season 2–present), a NASA astronaut, who is Ruiz's girlfriend.
Sherry Stringfield as Judge

Michelle Craig

(season 2–present), a judge and former work colleague of Ryan's.
Dylan Walsh as Lieutenant Robert Evans (seasons 2 & 4), the now-former commanding officer of Denver PD's Major Crimes and the friend of the Donnell family. He has an adopted daughter named Audrey whom he appears to be overprotective of, especially when she become friends with Mary Sullivan. He was once married with a young son, but his family left him due to his repeated infidelities. It is also revealed that he has a year-long affair with his colleague Burton Donnell's daughter Andrea, but their relationship turned sour after she discovered Robert's two-timing ways and he turned physically abusive when she refused to stay on as one of his "other women". Near the end of the second season, he is revealed to be involved in a nationwide sex-trafficking ring and Audrey is revealed to be his biological daughter whose mother is turn out to be Andrea. His corruption is exposed and he is arrested, but turns against his co-conspirators at trial due to their attempt to eliminate Audrey, in exchange for a sentence of 20 years for his crimes.
Danny Glover as Frank Holmes (season 2–present), a retired Army Colonel with a decorated military career and the father of Det. Holmes.
Darlene Love as Laura Holmes (season 2–present), Det. Holmes' mother.
Algee Smith as Peter Holmes (season 2–present), Det. Holmes' youngest brother and a Army medic on tour.
Camille Winbush as Army CID Agent Jennifer Carter (season 2–present), Det. Holmes' younger sister and an Army CID agent.
Joseph Sikora as Sergeant Michael Donnell (season 2–present), Andrea's older brother and a police patrol sergeant.
David Morse as Deputy Chief Burton Donnell (season 2–present), Denver PD Chief of Investigations and Andrea's father.
Rene Russo as Maggie Donnell (season 2–present), Andrea's mother and a former Denver police officer.
Stephen Amell as Sergeant Connor Donnell (season 2–present), Andrea's older brother and a K-9 officer.
Kelly Marie Tran as Lisa Wie-Russo (season 2), Lt. Wie's younger sister, who is in an abusive relationship which she finds difficult to escape from, especially after learning that's she's pregnant with her third child. In the second season, after going back and forth over reconciling with her husband Jason, and making a failed attempt to do so, Lisa finally decides to leave him, but is ambushed and severely beaten by him; the beating sends her into labor, and combined with the stress of giving birth, ultimately kills her, devastating her entire family.
Brian Hallisay as Jason Russo (seasons 2–3); Lisa's abusive husband and the father of her three children. After years of abusing Lisa, and a back-and-forth relationship with her ends up resulting in her death, Jason is arrested for her murder.
Allison Janney as District Commander Julia Taggert (season 2–present), Cutter's replacement as District Commander following his retirement. She is gradually more by-the-book than him, but eventually realizes the leeway the FJU needs to solve it's cases.
Afton Williamson as Vice Sergeant Alicia Pearce (season 2–present), superior officer of the Denver P.D.'s Vice Unit who works with the FJU on the case of a sex trafficking ring. An independent woman not afraid to speak her mind, her leadership of the Vice Squad is known wide through the department. She is bisexual, married to a woman and is raising a blended family.
Tate Ellington as Vice Detective Taylor Kellerson (seasons 2–3), detective of the Denver P.D.'s Vice Unit and subordinate of Pearce. A quirky but intelligent detective and former FBI trainee, he often has a special insight into people that allows him to see who they truly are. He is married with a son. He is fatally wounded in the courthouse shootout with the Russian mob at the end of the third season and dies en route to the hospital.
Kirk Acevedo as Vice Detective Ramon Rivas (season 2–present), detective of the Denver P.D.'s Vice Unit and subordinate of Pearce. A head-strong, alpha-male detective, he is often ready to take charge, but also has a quick temper that hinders him at times. He is married with two daughters.
Caitlin Carmichael as Sophie Laine (season 3–present; guest season 2), the illegitimate daughter of Ryan's brother Patrick.
Stephen Bogardus as Milo Stetler (season 3–present; guest seasons 1–2), a disgraced former ADA who was disbarred 15 years prior to the start of the series after he deliberately tried to wrongfully convict Drake for murder to make a name for himself and is now out for revenge against the Sullivan family for his downfall and public humiliation.
Chet Hanks as Zack Stetler (season 3–present), Milo Stetler's nephew and a lawyer.
Sami Gayle as Vice Detective Melody Spier (season 3–present), a new detective of the Denver P.D.'s Vice Unit whom Pearce has taken under her wing.
Andrew Rannells as FBI Special Agent

Nick Graham

(season 3), Cohen's former FBI partner and lead investigator on the feds' side of the Russian Mafia investigation. He is shot and killed in the courthouse shootout at the end of the third season.
Raviv Ullman as FBI Special Agent Tariq Cohen (season 3–present), Investigator Cohen's older brother and an FBI agent.
Viola Davis as Judge

Charlene Pratt

(season 3–present), a judge and old friendly rival of Ryan's.
Ravil Isyanov as

Alec Karpov

(season 3), a key figure in the Russian Mafia. He dies alongside his son Vladimir in the courthouse shooting at the end of the third season.
Marton Csokas as

Igor Loginov

(season 3), the Russian mob boss in the Russian Mafia. After his escape during the courthouse shooting, he was shot in the back by Drake, leaving him paralyzed. He was later extradited to The Hague to stand trial for his crimes.
James Badge Dale as Trevor Dunnigan (season 3–present), a Denver firefighter who becomes Andrea's love interest.
Denis Leary as Captain Bernard Durand (season 3–present), a 20+ year DPD veteran and Major Crimes' new commanding officer.
Li Jun Li as Detective

Amy Chen

(season 4; guest season 3), a detective from MCD's Robbery-Homicide Section.
Erik Palladino as Sergeant

Daniel Talfero

(season 4), sergeant and immediate superior officer of MCD's Robbery-Homicide Section.
Jon Michael Hill as Detective

Morris Oakes

(season 4), a detective from MCD's Robbery-Homicide Section.
Lisseth Chavez as Detective

Leticîa Garcia

(season 4), a detective from MCD's Robbery-Homicide Section.
Dacre Montgomery as Officer Carter Wells (season 4), a Denver police officer and Francis' childhood friend.
News
Season 4 News:
The producers have confirmed that The Sullivans and Vargas & Shane have each been renewed for another season.
The season will consist of 23 episodes and premiere in early November.

The NBC confirms they will airs the show's two hours season premiere episode but the episodes will be a double episode, not two-part episode.

Neal McDonough will be promoted to main cast, as his character takes Bishop's place as Interim District Attorney.
Matthew Goode will join the main cast, as a brash and often reckless A.D.A. who is willing to bend and even break the rules if it means getting justice and putting criminals in their place.
A main character will struggle with Doyle's death, going into a downward spiral that culminates in their indefinite departure in the seventh episode.

From there, a long-time recurring character will be promoted to take their place.

The case of the season will be the FJU working with the Major Crimes Division to catch a serial rapist/murderer who aims to be among the most notorious in history.

Li Jun Li will reprise her role as Detective Amy Chen, while Erik Palladino, Jon Michael Hill, and Lisseth Chavez will recur as other MCD detectives who will work with the FJU on the case.
The Vice Unit will not help with the seasonal case this time around, but their members will continue to be featured throughout the season, especially with changes on the horizon for the unit; in particular, Spier will be prominently featured as she and Francis start dating.
Tariq will return for a few episodes to consult with the FJU and Major Crimes on the case due to him having worked a few serial killer cases in the past.
The rapist/killer will gain a loyal following over time that consists of incels, whom he will communicate with throughout the season and they will help him to evade and/or taunt the police.

In fact, in the first of the two-part the mid-season finale, after managing to rescue one of his victims and killing one of his favorite acolytes, the rapist/killer will have several more of them make a strike against the Sullivans by kidnapping one of them.

Milo and Zack Stetler will return throughout the season as antagonistic defense counsel to several worst-of-the-worst criminals.
In a two-parter episode, the FJU finds themselves in a situation while investigating a crime during a huge snowstorm.

Cliff Curtis and Haley Webb will portray unknown roles in the two-part episode.
Three main characters will finds themselves dealing with a wolf who is running loose during snowstorm.

Dacre Montgomery will play a police officer who is Francis' childhood friend. The character will cause chaos for Francis and his colleagues and also, has a secret of his own. He will appear in episode 5.

Kim Dickens will guest star in four episodes as the character' mother. She will share a tense showdown with a main character who she has history with.
His friendship with Francis will being tested during snowstorm episodes in the aftermath of Francis finding out the secret.

Dr. Fleiss's home life will be explored in several episodes; Ward Horton will guest star as her husband Will Fleiss, a sportscaster and former professional football player.
Dylan Walsh will return for four episodes as ex-Lieutenant Robert Evans when the FJU and Major Crimes investigate one of his old cases and his connection to a recent victim of the serial killer. His first appearance will be episode 4.
James Earl Jones will guest star in one episode as Winder's terminally ill father.
Treat Williams will portray Francis' father, Dr. Mark Francis for an unknown number of episodes.
Angus Macfadyen will guest star as a grief-stricken father who takes matters into his own hands to ensure justice for someone in his family. He will appear in episode 6.
Merritt Wever will guest star in one episode as a woman who will publicly confront a main character's family member over her sister's death. She will appear in episode 4. The character's sister appears in season 2 of The Sullivans before being killed off.
Drake and Katherine will gets unexpected news near the end of the season which could greatly impact their personal life.

Additionally, in episode 15, the Sullivan family will have to deal with a delicate situation regarding the one responsible for Amanda's death.

Multiple comrades and superiors from Drake's days in the Marines will appear during the season, starting with him attending a reunion with them in the fifth episode.

Robert Patrick, Idris Elba, Michelle Borth, Gbenga Akinnagbe, Jon Huertas, Michelle Mitchenor, Beulah Koale, Sarah Booth, Alfred Enoch and Jack Falahee are set to portray the Marines who previously served with Drake.

Holmes will also deal with comrades from his past in the Army in a few episodes as well, particularly when one of his old squadmates, who is still on active duty and has become a superior officer, is raped while on leave for her birthday.

Denzel Whitaker is set to play Holmes' cousin for five episodes. He is a Special Forces Army Ranger just like Holmes. He will share a reunion with his family while on leave but will finds himself under investigation when he is accused of a crime.
Mykelti Williamson is cast as the father of Holmes' cousin, Holmes' uncle and the brother of Holmes' brother Frank.
Jessica Stroup portrays Holmes old squadmate who was the victim of the rape.
Additionally, Charlie Hofheimer, Merik Tadros, Nico Tortorella, Mitchel Musso, Ashley Greene, Timothy Granaderos and Natalie Paul portray Holmes' comrades.
He and Kim will also have their second child just a little after the midpoint of the season.

A two-parter episode in the back half of the season will serve as a potential backdoor pilot for a spin-off.

Molly Quinn (Dr. Kira Francis), Ashton Sanders (Dr. Eugene Winder Jr.), Anna Diop (Nurse Kim Quincy-Holmes), Vincent Rodriguez III (Dr. Nolan Wie) and Waleed Zuaiter (Dr. Ibrahim Barkawi) will reprise their role as potential to be series regulars.
Aaron Paul, Peyton List, Melissa George, Lance Gross, Charlotte Sullivan, Paulo Costanzo and Julianna Margulies will appear as potential series regulars in the backdoor pilot.
Episodes
Backdoor Pilot (2029)
#Hartman Season 11 Episode 15 - "Mile High City - Part 1"'
Hartman, Ramsey and Vargas volunteer to go to Denver to help Denver PD detective Drake Sullivan, his ADA wife Katherine and his team to track down the killers of two murdered families, but the aftermath of Gordon Fontana's case causes a bit of tension between the teams during the investigation.
#Hartman Season 11 Episode 16 - "Mile High City - Part 2"
After a brutal ambush leaves one Denver cop dead and two others wounded, Hartman, Drake, and their colleagues go all out into uncovering and bringing down the ring behind the family murders and multiple kidnappings, as well as its mastermind.
Season 1 (2029-30)
#1 - "Pilot"
Drake and the Family Justice Unit investigate the brutal beating of Holly Ross, a mother of two, and suspect that her husband Nick is responsible for it. During the case, the squad brings in Sergeant Nicole Richter, a former undercover officer, who is met with a lukewarm reception because of her history of opioid addiction stemming from an injury in the line of duty and them still missing the late Landon Kruger.
Later, after Nick has Holly discharged from the hospital, Drake, Ruiz and Richter are questioning neighbors when the house is suddenly set ablaze with Holly and her two children inside. Seeing everything locked, Richter uses a shotgun to blow the door's hinges so the police can get inside. Finding the family in the basement and rescuing them, the detectives also see chains and collars attached to the wall, realizing the full extent of Nick abusing the family. As the family is treated at the hospital, a nurse friend of Holmes' wife Kim, a nurse who is on maternity leave, reveals the detectives that Holly has been badly abused for years and that she and Kim have been trying to help her leave her husband. Holly tells to Drake, Katherine and Winder that she set the house on fire because Nick has been abusing her & her children keeping them locked in the house for days, sometimes weeks at a time, and without food occasionally, as punishment for petty offenses (talking back, failing grades, sneaking sweets, etc.). Ruiz and Holmes question Holly's son and oldest child Joe, while Andrea and Richter question her daughter and youngest child Anne. The children confirm that the family plotted together to escape by torching the house after Anne nearly died from starvation. Winder orders officers to guard the family and finds a place in a hotel. Drake and the Family Justice Unit then arrest Nick.
Katherine and Doyle, who recently has returned following his recovery from his gunshot wound, try to remand Nick, but he was out on $100,000 bail, courtesy of his father. When Katherine finds out that Nick has found Holly and her children at their hotel she and Doyle have DA Investigators Mario Nazario and Hessa Cohen come with them. Seeing Nick and his equally abusive father, Jerry trying to intimidate Holly and his children into recanting, Katherine and Doyle convince them to testify against Nick. Before Nick can attack Katherine, she elbow him in the face and Cohen knocks him down. Cohen and Nazario arrest Nick and Jerry and the judge rescinds Nick's bail and remands him while Jerry is placed on house arrest. Following the advice of Bishop and Ryan, Katherine has Holly testify on how Nick abused her and that Jerry had done the same to him and his mother when he was young, encouraging him to try to do the same to Joe and Anne. Joe testify and reveals how Nick abused him and his sister and threatened to starve them to death if they have failing grades. After Katherine's powerful closing argument, Nick is convicted and sentenced to prison and Jerry was forbidden from having any sort of contact with Holly or her children again. Holly and her children then make plan to move to Oregon where her family lives to start fresh.
At home, Drake, Katherine and Ryan have a mellow time with Finn and Mary. At the end, Drake and Katherine later go over files on the cold case murder of Katherine's parents and two older siblings.
#2 - "Custody Battle"
Renowned surgeon William Cosgrove dies in a tragic car accident caused by a teen who was texting while driving. As the case progresses, the FJU is forced to get involved when his wife Rene (Lake Bell) is falsely accused of abusing his three children by his parents, who want custody of them despite her being only the biological parent of the youngest, and the legal guardian of the older two. Suspecting Rene is being falsely accused after seeing how much the children love her, Drake convinces Katherine's friend, defense lawyer Emily Thornton, to represent her. The case sparks a debate on whether step-parents should have custody of children who are not biologically theirs. With encouragement from Mary, whose friend is being raised by a stepmother, who was named legal guardian by her father before his death, and Finn, who says that children should be raised by anyone who unconditionally loves a child since they came into their lives, Drake, the FJU, Katherine and the DA's office investigate the allegations against Rene and work to clear her name.
With help from social worker Celia Bennett, they discover evidence and multiple witnesses that clear Rene of criminal allegations. After declaring her in-laws that she will be denying all access to their grandchildren (both her stepchildren and her own child) for at least the forseeable future, Rene asks Drake why did he was driven to help clear her name. He reveals to her that, before he was a cop, he was once framed for the murder of a ex-girlfriend, but was eventually cleared thanks to Katherine, Winder, Ryan, his late sister Amanda and others proving his innocence. After Rene thanks Drake, Katherine and Thornton for exonerating her, Drake goes to a bar where Ryan meet up with him. Drake reveals to his father that he saw what happened to Rene as parallel to what he went through when he was set up, and that was how he knew that she was innocent. The sympathetic Ryan takes Drake home to Katherine and the kids.
#3 - "Bitter Splits"
Katherine is surprised when her paternal uncle, Henry Ashford (Lance Henriksen), a former sheriff in a New York county who raised her and her younger brother Joey after most of their family was murdered, visits her and her family. After spending time with the family, Henry reveals to Katherine, Drake and Ryan that he is not in best of health and says that it was be his last visit to her home because of it. He also reveals that he has come to Denver because Joey has been further isolating himself from the rest of the family due to of the negative psychological impact stemming from the murder of most of his and Katherine's family, and that he only comes out of his isolation when it comes to his novels. Katherine informs to her uncle that she hasn't spoken to or seen Joey in six years, and he made it clear that he doesn't want to see her.
Meanwhile, Kruger's widow Amy, a divorce attorney who has recently returned to work, finds the bodies of her clients and her teenage daughter murdered at their home. The FJU investigates the double homicide. They initially suspect the soon-to-be ex-husband for the crime, but M.E. Robinetta Cooke, who is Richter's NA sponsor, determines that they were murdered the night before and that the wife was raped with a foreign object. Forensics Specialist C.J. Winston finds that the weapon used to kill both victims was likely a tomahawk axe because of the way the killer struck his victims. While investigating, Holmes and Francis discover a similar crime that happened six months ago and was investigated by another unit. They discovered both sets of victims were in the process of divorce and had teenage daughters and were killed with the same weapon. Henry, who visits the unit, says that the killer is likely somewhere who knew where the clients lived because he had access, leading the detectives believe someone from the law office Amy works at is the killer.
Winder sends Drake and Andrea to go undercover as a divorcing couple with a teenage daughter and Amy pretends to be Andrea's attorney. Ruiz, Holmes, and Richter investigate the firm, with Doyle getting them a warrant to search the files. Discovering Amy's law clerk had access to both her murdered clients, they suspect him of the murders. While in the apartment safe house, the killer, masked, sneaks into the building. When the killer came to Andrea and a dummy watching TV, the police and the FJU burst it in and Andrea wrestled him down. They also find the tomahawk axe used in the killings. The killer is indeed Amy's law clerk, who reveals that he was angry for the pain he went through when his wife divorced him and took primary custody of their daughter.
As Henry is about to leave, he tells Katherine that he has included both her and Joey in his will along with his own two children for when he passes on. Henry says that he's not asking her to give up the search for the hitman responsible, but also that there's no guarantee that she'll find him. He also says that as much as he wanted to find the man who killed her family, it happened long ago and reminds her that she has a family now. Katherine acknowledges her uncle's words before he leaves to return home.
#4 - "Behind You"
The FJU investigate the shooting death of a man in his garage, but they soon discover that the victim is a former teacher who was jailed for raping two of his students and his former sister-in-law over 20 years prior and had been recently freed from jail three years prior. The next day, after two more men are found dead in a nearby river, Drake and Katherine discover a big connection: the three victims knew each other, used to be teachers and were jailed on the same charges. Drake and Katherine travel to Omaha along with Ruiz, Holmes, Nazario and Richter where they learn the sickening truth: an abusive sex cult in the local high school that was active for over four years; the cult sexually abused seventeen students over those years. Four of those students were later murdered, two more eventually took their own lives, and three female students became pregnant as the result of the cult.
After learning the truth, Drake and Katherine become horrified when the eleven surviving victims lay siege on the Omaha police station, taking Ruiz, Holmes, Nazario and Richter and three Omaha police officers hostage. The victims reveals that they want to find the cult's ringleader, who was never identified or caught. Drake and Katherine must work with the Nebraska state police to save their colleagues and find the cult's ringleader before anyone else gets hurt.
As Katherine and Nebraska State Police negotiator Sergeant Victor Melendez (Adam Rodriguez) handle the negotiations, Drake, with help from State Police Lieutenant Wayne Smith (Michael Boatman) and Omaha Detective Sergeant Nadine Gregor (Yancy Butler), confronts a suspect to identify the ringleader while Andrea and Cohen arrive to help. With Drake and Cohen using a bluff to threaten the suspect, the man admits that he kept the ringleader's name as an insurance policy on a hidden laptop. The laptop identifies Omaha City Councilman William Larson (Victor Slezak) as the ringleader of the sex cult. As Drake returns to the scene while the others work to arrest Larson, the suspects start to unravel due to stress. Katherine buys time by coming to the police station to speak to them, revealing some leads they found. As Katherine tries to persuade the cult victims to surrender peacefully, the lead gunman, who was severely traumatized by what he went through, loses patience and point his gun at Katherine. Drake sees the lead gunman threatening his wife as Smith orders the breach. Drake snipes the lead gunman as Katherine ducks to cover. Andrea, Cohen, Melendez, Gregor and others breach the station, taking out four armed suspects. Holmes and Nazario disarmed two others suspects and Ruiz, Richter and one officer guard the hostages while Cohen locates Katherine. The other armed suspects surrender, ending the siege.
As Drake and Katherine embrace in relief and their colleagues regroup, Drake informs her that Larson committed suicide at his house. Gregor, Smith, and Melendez thank the FJU and Katherine for their help as Drake, Katherine and all of their colleagues return home after their hallowing ordeal.
#5 - "Modern Hate"
The FJU investigates the double rape and murder of a gay couple following a night out. Doyle becomes overly invested in the investigation because of his sexuality and personal experiences. When more LGBTQ+ couples are attacked in the following days and a third victim dies, Doyle suggests that drastic measures need to be taken to stop this man. Despite warning from Drake, Katherine and Bishop, Doyle decides to puts himself out as bait to lure the killers out. As the fear for Doyle's safety grows, Bishop admits his awkward relationship with Doyle to Katherine and Nazario since he was once estranged from his middle daughter for three years when she came out as a lesbian, and he almost hit her in one of their arguments because of his conservative views, but stopped at the last second. He and his daughter have since reconciled afterwards.
Meanwhile, Holmes gets a call from his wife's best friend who tells him that Kim's water has broke, but they are stuck in the light rail train. Getting permission from Winder, Holmes goes with Andrea to help his wife, and working with transit authority are able to get her out of the train and to the hospital.
At the end, Doyle participates in a sting operation, and is able to lure him out. Drake, Winder, Ruiz, Richter, Katherine and Cohen rescue Doyle from the killer, who is revealed to be a self-hating gay man who was disowned and disavowed by everyone that he knew for his sexuality. Drake and Ruiz arrest the killer after stopping him from killing himself. Later, Drake, Katherine, and Doyle arrive at the hospital where they and their other colleagues congratulate Holmes and Kim on the birth of their son, Franklin James.
#6 - "Bones"
Drake, Ruiz and Andrea investigate the discovery of human remains at a school playground but things turn sinister when the bones identity as a toddler. With the help from M.E. Cooke, C.J. and Ryan, Drake and Katherine discover a old case from 17 years ago involved a well-renowned family, which could be the link to the dead child.
Meanwhile, Holmes take a few days off to help Kim out with Franklin, but struggles with being a new parent, leading Winder to provide him with advice on being the parent of a newborn. Also, Richter tries to regain custody of her teenage son Brian, and Cohen learns that Nazario has recently had a health checkup at the doctor.
#7 - "Grief"
Drake and his family are celebrating the birthday of his late older sister Amanda. They are visited by her husband, Nathan Whitman and their two sons, Wesley and Lucas. Drake's Chicago Police dispatcher younger sister Lydia Graves, her Chicago Police sergeant husband Owen and their four children also visit. Ryan still remembers how he was the last person to speak to his oldest daughter on the phone when Amanda died. In a flashback scene, after her phone call to Ryan, Amanda was killed in a car accident along with four others caused by a drunk driver, and it is revealed that she was eyeing to run for election as a judge before she died. Drake remembered how he and the rest of the family, including his late mother Rachel, mourned her death.
Meanwhile, a middle-class family is attacked in their home; most of the family is killed and one young boy is left in critical condition. Drake and the FJU work to investigate the brutal murders while trying to help grieving mother Libby Wells (Jennifer Love Hewitt), who was working as an air traffic controller in Denver International Airport at the time of the crime happened, how to deal with her horrific losses and be there for her comatose son Alex. With help from forensics psychologist and criminal profiler Dr. Kendall Fleiss (Odette Annable), who used to work for Homeland Security and has recently joined the team as a consultant for Denver PD, the FJU comes to think the crime is the work of four people.
As Libby's parents arrive to support her, the FJU learns that her husband Ralph was an ex-convict who did time for armed robbery of a casino with four others when it went wrong and that he did the robbery to ensure that Libby got her degree. Bishop, who prosecuted the case, reveals that Ralph pleaded out after testifying against his accomplices for a shorter sentence, and the unit learns that all of them were paroled after serving their longer sentences.
After learning about the nature of the crime, Libby tells her parents to stay with Alex while she returns to her hotel room. They arrest two of the men involved in the previous robbery, but they refuse to cooperate. Discovering clues of where the other two are hiding, the FJU and the police, as well as Dr. Fleiss arrive at the hideout just as one of them is about to leave and Holmes tackles him down. But once they burst in, they find Libby holding the leader at gunpoint after finding evidence of the gang's hideout before the police did at her home. As Drake, Richter and Dr. Fleiss try to talk Libby out of killing the leader, they inform Libby that Alex has emerged from his coma. After some thought, Libby hands her gun to Richter as Drake and the others arrest the leader. Drake arrives at the hospital with Libby, and Katherine assures her that the men responsible for murdering most of her family will be prosecuted. As Libby reunites with the now-awake Alex, Katherine is relieved that the case is finally put to rest as it hit close to home for her.
During the case, Andrea reveals to Holmes that that her favorite crime novelist, J.T. Asher, is coming to Denver for a book-signing of his latest novel, which Drake overhears. During a family outing with the rest of the family at a restaurant, Drake reveals to Katherine alone that her brother Joey is coming to Denver for book-signing under his novel alias, which unsettles her because of their bitter estrangement and his severe trauma over their family's murder. At the end, Katherine and Drake come to Joey's book-signing, which surprises Joey, but he remains focus on his book-signing.
#8 - "Unusual Suspects - Part 1"
Drake and his team investigate the violent assault of Elaine Prescott, a former nurse, at her house. While attempting to find the attacker, Drake finds himself slowly becoming care of the nurse's adopted son and a main suspect, Wayne Prescott, a schizophrenic man, during the investigation. Tension rises in the unit over the case as the detectives argue over Wayne's safety and the case while Wayne gets an interest on Richter. But when Wayne makes a pass on Richter, she attacks Wayne causing him to break down and accuse her of trying to set him up in front of her horrified colleague. Winder has Dr. Fleiss evaluate Wayne in the interrogation room, and she determines that, despite his schizophrenia, Wayne didn't attack his adopted mother.
Meanwhile, Joey comes to the DA's office and asks Katherine why she & Drake came to his book-signing. Katherine only tells him that she heard that he was coming to Denver and was checking in on him. Joey says that he knows that their uncle Henry visited her and she reveals that he was just just telling her about everything that's been going on. Joey tells his sister to not check in on him in a future. Later, Joey's book editor girlfriend Sarah Foxworth, visits Katherine at the DA's office. She tells her that she and Joey have been having problems since he won't share his past with her and mentioned that he never told her he had a sister or anything about his family. Katherine says that it's not her place to reveal his past and they have been estranged for years. Sarah told her that she knows that Joey is having problems and is refusing to seek help. Katherine reluctantly hints her that it has to do with a childhood tragedy that she and Joey had survived.
At the end, Dr. Fleiss gets Wayne a temporary place in an institution. While at the hospital, Elaine gets confronted by a mysterious man about Wayne. When Elaine refuses to tell the man Wayne's whereabouts, the man smothers her to death with a pillow before walking away.
#9 - "Unusual Suspects - Part 2"
Drake, Katherine and the FJU learn that Elaine has died from her "injuries", but grow suspicious over the situation after a mysterious message is published on website about Wayne. Drake, Katherine, Ruiz and Cohen decide to take a look at Elaine's house before making a shocking discovery about Wayne. Ruiz finds a diary in under Wayne's bed and, as they go over it, Drake sees some numbers he thought he recognized. When he shows them to Katherine, she is shocked to see the numbers, recognizing one set as her father's NYPD badge number, and other as a date: the exact date of her family's murder. Both Drake and Katherine realized that Wayne may know something about her family's murder. Cohen decides that she will call her brother, a FBI agent himself, and see if he can find anything on Wayne.
The next day, while Finn and Mary are at school, before Drake and Katherine leave to question Wayne, Joey confronts Katherine at her home with Drake and Ryan for revealing their trauma to Sarah. Katherine defends that keeping his past a secret won't help anything, especially not his relationship. Joey sternly tells her that she had no business telling his girlfriend about their past. Drake tells Joey that Katherine only give Sarah a hint and didn't tell her what exactly happened. Joey bitterly snaps that he just wants to forget about that day and move on with his life. Katherine rebukes this, tell him that just trying to put the incident behind him and forget it isn't helping him psychologically and she knows that he has been refusing to let her and anyone in their family help him. Joey tells her that it's because that she and rest of their family only remind him of that tragic day and what they lost. Katherine insists that that's why she's been intent on finding the hitman who killed their family, feeling that it would bring them closure, and tells her brother that opening up about the murders to those close to her, helped her get on with her life. Joey sternly states that he doesn't want help from anyone because he doesn't want to remember anything about what happened. Drake defends Katherine, telling Joey that she has a good life, and is a great mother and one of the best prosecutors in Colorado who has put a lot of evil people away. When Joey still refuses to listen and calls Katherine a "blind, foolish b***h", Ryan, fed up with his behavior towards her and Drake, orders Joey to leave the premises or he will have some friends of his in New York have him institutionalized. Joey tries to rebuke him, but Ryan tells him that he maybe retired, but he still has many connections and that he loves Katherine like a daughter and will defend her honor, even from her own brother. Joey bitterly tells Ryan that he only cares so much about his sister because he's using her to replace his late daughter Amanda. Upon hearing this, Ryan angrily grabs Joey and slams him into a wall before Drake stops him. Ryan once again orders Joey to leave and to not return until he adjusts his attitude. Joey leaves the property, as Drake and Ryan help to comfort the shaken Katherine.
Meanwhile, Richter grows suspicious over Wayne's behavior after the police left concern over his secret. Richter follows Wayne to a nearby chapel where she overhears him talking about his life. As she starts to leave, Wayne sees and confronts Richter, who decides to open up to Wayne about her past and failed marriage.
At the end, Richter escorts Wayne back to the institution, but the two are confronted by a mysterious man who violently attacks Wayne and Richter before Wayne overpowers and beat him to within an inch of his life. Wayne breaks down in Richter's arms as Drake and Katherine arrive and are horrified what has Wayne done...
#10 - "Unusual Suspects - Part 3"
Tensions rise between the team after Wayne's violent attack on a mysterious person, but Katherine and Richter clash over Wayne's true intentions before Cohen comes to them and reveals some new information that she has dug up: Wayne was born as Wayne Curry and his father, Sam Curry, worked as an analyst with the NYPD. Wayne recognizes Katherine and drops a huge bombshell which change everything.
Wayne reveals that he knows Katherine as the daughter of NYPD detective Gordon Ashford. Wayne confirms to her, Drake, Richter, Winder, Cohen and Dr. Fleiss that his father was an analyst with the NYPD and that when he was seven, his parents were murdered by a man he saw on the video Katherine's father had taken. After the murders, he suffered a emotional breakdown from the trauma and was later adopted by Elaine. Prior to the murders, Wayne overheard his father speaking to Gordon Ashford and that he helped analyze the video her father took, which Wayne secretly watched without anyone noticing: it was of the mob boss Gordon was going to testify against and one of her father's corrupt colleagues murdering an informant. Gordon instructed Sam not to tell anyone on the force until his go ahead. When he heard about the murder of most of Katherine's family and several of her father's police colleagues at her home, Wayne saw where his father hid the video, so no one would find it. He also reveals that the video caught the hitman who killed her family with the mob boss and his people. He reveals the man responsible for the murder of Katherine's family is an assassin known as "The White Tiger": a man who is known to kill his targets and their families with no compunction or hesitation, and has ties used by every crime boss in the world. Wayne reveals that he saw the same man he saw murder his own parents. The FJU then learn that the man whom Wayne had killed in defense of both himself and Richter was one of The White Tiger's associates sent to kill him, and realize that Wayne must've seen The White Tiger and the same man who killed Elaine.
Before Wayne can revealed where he hid the video, the detectives are attacked by four gunmen in the institution. As Winder calls for backup, Drake, Richter and Cohen fire back the gunmen as Katherine and Dr. Fleiss stay with Wayne. While moving from cover to cover, Drake kills two of the hitmen while Richter kills the third one. Then a sniper shoots Wayne in the chest. As they move, the mortally wounded Wayne to the medical unit of the institution. Cohen kills the last gunman, but the unseen sniper escapes as the rest of FJU, police backup and ambulance arrived.
Later, at the hospital, Drake and Richter ask Wayne who the White Tiger is and where the video is. Wayne can only say that he doesn't know the White Tiger's real identity and that the video is well hidden. Before he can reveal more, Wayne flatlines. Despite best efforts from the nurses, Dr. Fleiss reveals to Drake, Richter, Katherine and the rest of the team that Wayne has died from his injuries.
#11 - "My Way or Highway"
Shaken by the revelation of a partial identity of her family's murder and her bitter confrontation with Joey, Katherine speaks to Dr. Fleiss about her childhood, her brother's problems and how she has been seeking the hitman responsible. Drake is also worried about how the recent revelations will affect this, mainly due his worry over his wife.
Meanwhile, a local industrialist is found murdered and his wife missing. The FJU investigates and comes to the belief that the wife was abducted by a renowned serial killer known as "The Highway Killer" who kills his victims' families before abducting the women and then raping, torturing and murdering them. Winder brings in Lieutenant Hannah Wie (Kelly Hu), a seasoned investigator and former C.O. of the Denver Vice Unit whose tenure came to abrupt end when most of her officers were caught in a corruption scandal. Her reception by the others isn't the best because of the scandal, but Winder vouches that Wie will be a great addition to the team.
C.J. finds some stray blood that doesn't match either of the victims, and realizes that it's likely from the kidnapper. Then the woman was found dead at the bottom of a highway overpass. With recommendation from District Commander Dan "Red Fox" Cutter (Graham Greene), the FBI is contacted and a team of agents soon arrives, including Lisa Zhao (Maggie Q), who has been trailing "The Highway Killer" since a friend of hers ended up as one of the victims. She and her partner Ben Baker inform to the FJU that they believe the killer is Hispanic in his upper-30s; they reveal that one victim managed to escape and saw that his eyes and skin were brown, though she wasn't able to get the full description of him. After a firefighter is found murdered and his pregnant wife abducted next, a eyewitness's camera reveals the van the killer used and the plates of it. Wie discovers where the van is and the joint FJU/FBI task force raided the hideout, arresting the killer and rescuing the victim.
As Katherine and Doyle prosecute the killer for the Denver murders, Drake and Cohen, whom Zhao recognizes as a former FBI agent who was fired for torturing a terror suspect, ask if she knows anything about the White Tiger. Zhao tells them that the White Tiger is one of the most wanted assassins in the world and has been responsible for over four dozen known hits, maybe more, on whistleblowers of the mob, troubleshooters against corrupt big businesses, and their families, all within the last 30 years. Drake informs Zhao that the White Tiger is responsible for the murder of most of Katherine's family when she was 10, and that she has been looking for him. Zhao advises Drake and Cohen to trend lightly with the White Tiger. Meanwhile, the Highway Killer is found guilty and is taken by the FBI to be tried for murders in other states. After the FJU thanks Zhao and the FBI, Bishop tells Katherine to be careful when seeking justice for her family now they know that they have ventured likely in dangerous territory.
At the end, Drake, Katherine, Mary, and Ryan attend one of Finn's science fairs, where he wins third place. At home, after spending time with Finn and Mary, Katherine tells Drake that she has realize how much her family means to her and she now fears that the White Tiger will try to come after them. Drake swears to her that they will find the White Tiger before he can get to them as he embraces his wife. Then, Drake answers his phone and tells a mystery person to not let someone out of their sight until it is safe...
#12 - "Wild Things"
The FJU investigate a series of sexual abuse allegations against a church pastor, but Holmes and Andrea smell the rats in the case when many of the victim's stories don't added up. When Holmes and Andrea spy on the pastor, they are horrified to discover the church's head usher is in a relationship with two of the victims and that they have all been gaslighting the pastor for discontinuing the church's longtime conversion therapy program, which didn't sit well with many long-time members.
At the same time, Katherine and Richter want to go to Wayne's funeral, but Drake warns them off from going. Also, Ryan admits to Bishop and Nazario that he feels restless about his retirement. Bishop suggests that he should take a part time job as a legal consultant to satisfy his wish to do more to help, while still allowing him to watch over his grandchildren when they aren't in school.
Meanwhile, the detectives set up a sting with Drake and Andrea going undercover as hired fixers to plant false evidence on the pastor. Catching them in the act, the head usher and many of the pastor's "victims" are arrested. At trial, Katherine tears down the defense's argument, by tricking the head usher and multiple "victims" into revealing their homophobia on the witness stand, leading to a quick conviction of them.
At the end, Katherine and Richter go to the morgue to see Wayne's coffin, but are confused to find a family and that nobody in the morgue has ever even heard of Wayne Prescott. Drake comes in and reveals to Katherine and Richter that Wayne is alive, but in a coma and kept hidden for his own safety, out of concern that the White Tiger might finish the job. He reveals that both Cohen and Dr. Fleiss know about it. Although the news upsets both Katherine and Richter, Katherine understands Drake's motivation to protect his family, as well as keep the only one who knows where the video is alive. Drake takes Katherine and Richter to the safe house outside of the city where Dr. Fleiss and several nurses are caring for the comatose Wayne. While Katherine and Richter stay with Wayne, Drake and Dr. Fleiss argue over the situation, with the latter noting that they are risking their in their careers but Drake refuses to give up on Wayne...
#13 - "Shards of Innocence (1)"
After making a horrifying discovery at video game store, the FJU teams up with Chloe Hartman and her three colleagues to tracks down the operation of a child sex slave ring.
Crossover with Hartman, part 2 is Hartman Season 12 episode "Shards of Guilt".
#14 - "The Denver Six"
Drake and his team investigate the brutal beating and rape of a white school teacher. The police officers point the blame on a group of black teenagers known to hang around the school, but the kids' parents accuse the police of being racist and covering up the truth behind the attacks. As the situation becomes violent, Drake, Katherine and their colleagues work together to find out the truth before things get too out of hand.
Meanwhile, Winder, his wife Jane (Khandi Alexander) and his younger son Anthony attend the medical school graduation of his older son Eugene Jr., who will now start his residency at Denver Health Medical Center. Anthony tells his parents that once he graduates from college, which is a couple of months away, he plans to go to Quantico and join the FBI as an agent, which Winder and Jane ultimately opt to support.
Also, Doyle's boyfriend, construction foreman Jake Montgomery, is introduced as he visits Doyle in the D.A.'s office. And finally, Finn and Mary are being bullied by several kids at school. Ryan discovers the reasons behind the bullying had something to do with a previous case their parents worked on and agrees to keep it hidden from Drake and Katherine while also planning to put a stop to it.
#15 - "Past"
On their 12th anniversary, Drake and Katherine tell their family and colleagues on how they first met, how Drake was inspired to became a cop and how Drake & Katherine became the couple they are today.
This is mostly a flashback episode.
60 minutes special.
#16 - "Not What It Seems"
The brutal rape of a teenage girl, apparently by her stepfather, is caught on her family's surveillance camera in their living room. Although it seems like an open-and-shut case, the daughter staunchly and angrily denies that her stepfather was her rapist despite the evidence, insisting that the footage is altered or fake. When it becomes clear that she will not cooperate with the investigation, which might lead to either an acquittal or dismissal, the FJU scrambles to find a way to convict her stepfather without her testimony, including trying to find other potential victims. In doing so, they make a discovery that appears to imply that the daughter may be telling the truth.
Upon investigating, Ruiz, Francis and C.J. discover the footage was indeed digitally altered and made to look like the stepfather was the rapist. Later, the stepfather is found murdered. But the FJU discover that he found the person who altered the surveillance video: the daughter's former boyfriend who she broke up with after the stepfather discovered he was a registered sex offender, whom Nazario previously arrested on the charge of date rape back in his police days, but was never convicted. As revenge, he raped the daughter and hired a hacker to alter the footage to implicate the stepfather. When the stepfather figured out that he was behind everything, the boyfriend killed him to silence him. Drake and Ruiz arrest the hacker as Holmes, Andrea and Nazario arrested the former boyfriend. Later, Katherine and Doyle were able to convict them both on trial on charges of rape, murder, accessory, evidence tampering, and obstruction.
At the same time, Drake and Katherine are horrified to discover that Finn and Mary have been bullied and that Ryan kept it from them. Drake and Ryan argue over how to handle the situation while Katherine attempts to confront the school and the parents of the kids who bullied Finn and Mary.
At the end, Drake, Katherine and Richter arrive at a safe house to check on Wayne. Katherine worries over never finding the White Tiger if Wayne doesn't wake up, but Drake re-assures her that they'll get him one way or another. Richter then confesses her true feelings to Wayne and then a comatose Wayne squeezes Richter's hand as Drake and Katherine look on.
#17 - "Fame"
When the son of Hollywood female action hero and former stuntwoman Rachel Curtis (Gina Carano) is abducted and her screenwriter husband Tucker Wallis is murdered in the Denver Zoo while filming a scene there, one of the witnesses turns out to be Andrea's oldest daughter Danielle, who was visiting the set in the zoo with her father, Andrea's ex-husband Chris Garrett (guest star Joel McHale). Winder has Drake, Ruiz and Wie investigate the murder while Richter and Holmes speak to Danielle with Andrea present as a parent. After a short while, Danielle revealed that she saw three men put the boy in a blue van and there was someone driving them, making a total of four men involved. Curtis's father Doug Curtis (guest star Michael Ironside), a former Delta Force soldier and now stunt coordinator, joins in the investigation. Cohen is also brought in to consult the police and Curtis with her experience on handling kidnappings.
Soon, the FBI is called in, led by FBI Special-Agent-in-Charge Peter Balford (Mekhi Phifer), who was Cohen's former boss and superior until her dismissal from the FBI. He clashes with her due to their prior history and it's revealed that that he turned her into the review board because of what she did to the terror suspect. Then they got a call from the kidnappers, demanding Curtis to deliver $5 million in unmarked bills in 12 hours or they will kill her son and stream it live for the world to see. C.J. comes to Drake, Ruiz and Wie, saying that one of the kidnapper's boots had shavings that are used in zoos, leading to believe one of the kidnappers works in the zoo. Seeing the training on several of the kidnappers, Cohen notices Doug's demeanor as he leaves the hotel and notifies Winder about it. Following Doug, Cohen finds him confronting a man in an alley and she calls Drake over to the scene. Then another man comes out and they attack Doug, leading Cohen to take action. The two men spot her and ran out, leading Cohen on a foot chase. The two men are soon apprehended by Drake, Ruiz and Wie. Cohen demands answers from Doug and he reveals that he recognized the training of one of the kidnappers as that of Harvey Donaldson (guest star Jackson Rathbone), a former Delta Force soldier-turned-paparazzo since he had once trained the man; Doug further reveals that he got Donaldson fired and blacklisted years before for taking pictures of his grandson as a baby without permission.
With the FBI and FJU joining forces, they interrogate the captured kidnappers with Curtis watching from the observation room. Katherine, who is a fan of Rachel Curtis, demands that they cooperate or they will face accessories to any harm that befalls the child, on top of the kidnapping charges. The two men reveal where the child was taken and warn that Donaldson and the others might move him to another location. Balford suggests they check the initial location first, but Cohen, noticing something is off, suspect that they might be moving to the secondary location right now and Andrea thinks that they should split up to search the two different hideouts. With some reluctance, Balford agrees to do so. One team breaches the hideout and find that they've already moved, while the other breached and find the boy with three other kidnappers. As Ruiz shoots and kills the third guy and Drake and Balford take the fourth kidnapper in custody, Andrea spots Donaldson holding the boy and pursues him. While Donaldson holds the boy hostage, Donnell works on negotiating with him. While Curtis, having heard about the situation, sneaks up behind her son's kidnapper, Andrea distracted him. Then, Curtis attacks Donaldson from behind and knocks him down using her fighting skills, while Donnell gets her son to safety. As the fight continues, Donaldson eventually draws on a gun at Curtis, but Andrea shoots him dead before backup arrives on the scene. Curtis tells Andrea that she will sign autographs to her and her unit as a token of gratitude. Later at home, Katherine watches a movie with Curtis as a star on it with her family. Katherine tells Drake that as a child, she initially dreamed of becoming an actress, but after her family was murdered, all that changed. She then thought about joining the military, but her uncle Henry's oldest son was killed in Iraq, and she couldn't bear to put her remaining family though any further heartache. She goes on to explain that she was inspired to become a prosecutor by the mother of one of her childhood friends, who was an ADA with an outstanding conviction record.
Meanwhile, Andrea helps her daughters Danielle and Piper with the trauma of witnessing a crime, Winder noticed Ruiz hanging around a certain woman in the station and has a talk with him about bringing his womanizing ways to work with him, and Richter's custody hearing of Brian reaches its peak.
#18 - "911"
While Drake and Katherine make a pit stop to visit their friend, 911 operator Melanie Reynolds, who return to work after having her third baby. Reynolds receives a call from a young teenage girl name Megan Mulligan, who has been taken hostage at her home and is tied up in her room, but was able to call 911 in her hidden cell phone. Reynolds patches the call to Drake's phone and he and Katherine headed to the house. While Drake speaks to Megan, Katherine calls Winder and he orders his team to the house ASAP. The fearful and scared Megan tells Drake and Katherine that she, her mother and three siblings were abused by their father, who has PTSD due to his time in the Army and is working as a drug runner, and they were trying to secretly leave him and turn him in to the police due to his refusal to stop smuggling and get help, but he caught them and, in a fit of rage, called his friends, other veterans also working as drug runners. Then her father and his friends violently attacked her mother and tied her and her siblings up in their separate rooms. Drake and Katherine arrive first and stood by as they assure Megan that they will do what they can to save her and her family as other police units, including the FJU and SWAT, arrived shortly afterwards.
As Winder sends Drake and Holmes to provide sniping position, he has Ruiz, Andrea, Richter and Wie to join SWAT in case they breach. As Andrea's brother, SWAT negotiator Joseph "Joe" Donnell (Kevin Connolly), tries to get a handle on the situation, one of the criminals starts to get out of control and attack the mother in an attempt to rape her when the father is out of the room. The mother fights back causing the man to beat her even more viciously than before. Hearing the commotion, the father rushes in and attacks the man, forcing the SWAT to order the breach. Holmes shoots one criminal dead while Drake takes out a second one. Then the other FJU detectives and SWAT officers breach, killing one more criminal and arresting three others, including the father. Though Megan and her two siblings are saved, the mother sadly dies on the scene from her injuries. Drake, outraged, confronts the father in interrogation, forcing Ruiz and Holmes to pull him out. Ruiz, Holmes, Winder, Wie, Katherine and Doyle are able to successfully get confessions out of the suspects, with Winder appealing to Mr. Mulligan to do the right thing for the sake of his children. Mulligan tearfully admits that he just wanted to keep his family together, and he never meant for anyone to be hurt. Megan and her siblings meet Drake and Katherine for the first time in person as Bennett watches them and Megan profoundly thanks them for coming to save them. Drake says that they are just sorry that they couldn't do more to save their mother. Then the children's maternal uncle and aunt arrive to claim them.
After the case is over, Wie confides in Winder that her younger sister is in an abusive relationship. She also mentioned that she has custody of her niece and nephew because their mother couldn't seem to leave her husband despite all attempts by her and the rest of their family to get her out. Winder sympathizes that if the abuse does get worse, she should come to him or anyone in the unit.
At the end, Dr. Fleiss calls Drake, informing him that Wayne has just come out of his coma. He tells Katherine, Cohen, and Richter about it. As they arrive at the safe house, they are relived to see him awake, especially Richter. When Drake and Katherine ask where the video was, Wayne tells them that his father hid the video in the subway tunnels near a station close to where he and his family used to live and tells them the exact location. Katherine then makes a call to someone she knows to help the Sullivans get the video.
#19 - "New Light"
The day after Wayne told them where the video is at, Katherine's contact, retired New York police lieutenant Darren Kessler (James Morrison), one of her father's fellow colleagues, calls and tells her that he is gonna burn the video from VHS to DVD and make a copy of it on a portable hard drive, then deliver it to her once he flies out to Denver.
Meanwhile, the FJU investigates allegations of abuse of two children by their alcoholic father and mother who does nothing about it. This hits Ruiz close to him as he and his siblings came from a dysfunctional family. Thanks to Drake, Ruiz and Andrea, they manage to get the children to open up about the abuse. With that, the FJU raids the home, but finds the father is not there. Ruiz and Wie berate the mother for not doing anything to protect her kids from their father. Ruiz and Holmes track the father to the bar and, after a brief shuffle, arrested him. While Ruiz, Holmes and Dr. Fleiss interviewing the parents and the others, including Drake and Katherine, watch from observation, the father eventually confesses to the abuse, and Dr. Fleiss notes that the mother herself has been abused and is suffering from severe depression. Bennett informs everyone that the children will be placed with relatives. Ruiz then tells her, Katherine, Doyle and Fleiss that he knows how the children feel: As a pre-teen, he and his three younger siblings had been bounced from one relative to another because of their father's on-and-off abuse and their mother's bipolar depression until their father abandoned the family and their mother's depression got so bad that she couldn't take care of them anymore. At time, he and his siblings were separated in different places until he reconnected with them and their mother, but hasn't seen or spoken to his father since he left and has refused to in spite of prior attempts by him to reconnect. Bennett says that she will try to make sure the two kids don't have to endure what he and his siblings went through. After the tough case, Ruiz calls his mother to keep in touch and then Doyle's boyfriend arrives to pick him up and he announces their engagement to Katherine.
Dr. Fleiss updates Drake, Katherine and Richter that Wayne is still resting after he came out of his coma. The Sullivans go to the D.A office to meet up with Cohen before going to the safe house, Kessler arrives unexpectedly in the building. As Kessler gives the hard drive and DVD to Katherine, he warns her and Drake that he saw the video. He said that one of their trusted former police colleagues was the corrupt colleague her father saw and the one who ratted out the informant to the mob boss. He also said to them that he recognized the man who killed most of her family, the White Tiger, as he once worked for the FBI Hostage Rescue Team (HRT) and her father witnessed the White Tiger kill the informant on the mob boss's orders. Before he can give any names, Kessler is shot through the heart and killed by the White Tiger using the sniper. Figuring where the shot came from across the street, Drake ducked Katherine down and the two run to avoid gunfire. Nazario gets them to safety while Cohen fires at the sniper. As backup responds, the White Tiger escapes. Katherine informs Cohen and Bishop what happened. M.E. Cooke later informs them that the bullets used in the shooting are mostly common used for MS sniper rifles which are often used in military and law enforcement.
Gathering Ryan, Finn and Mary at an restaurant, Ryan tells his son and daughter-in-law that they need to find a safe place for the family to hide. After getting a drink, Drake accidentally bumps into a man (Thomas Haden Church), who shrugs it off and leaves the restaurant. As Drake returns to his table, a waitress notices some strange lights below the bar table. Drake looks at it and saw the bomb set on the timer. Drake, Katherine and Ryan evacuate Finn, Mary and everyone else out of the restaurant before the bomb explodes. As the family holds each other in relief, the man Drake bumped into watched and says himself, "This isn't over." before walking away...
#20 - "It All Comes Together"
Following the restaurant bombing , Winder and the rest of the FJU arrive on scene. With Finn and Mary put in protection inside the FJU squad room, Drake delivers the tape and hard drive to the squad.
Drake, Katherine, Richter, Cohen and Dr. Fleiss come clean to their colleagues and the DA's office about Wayne's secret survival, and how they kept him hidden so the White Tiger wouldn't find him, and how Wayne told them where he hid the incriminating video. Although not pleased about being kept in the dark about Wayne's survival, they agree to find the White Tiger so that he won't get to the Sullivan family and Wayne again. Commander Cutter informs Drake and Richter that their careers could be called into question for keeping Wayne's survival a secret and Bishop tells Katherine that he is disappointed in her not telling him about as well, but also understands that she wanted justice for her family's murders. As everyone gets ready to watch the video, Francis plays it on the computer.
It shows Katherine's father, Gordon Ashford, spying on mob boss Richie Altieri with the camera inside the abandoned industrial complex Altieri and four of his crew were holding a CI informant at gunpoint after being sold out by one of Gordon's colleagues, Alan Singleton (Rick Rossovich), whom Katherine recognize and is shocked to see him as corrupt, as she once saw as an uncle. As the video continues, the White Tiger shows up and chats with Altieri & Singleton. He then executes the informant under Altieri's orders. Then the assassin turns his face to the camera, at which Drake recognized him as the man he bumped into at the restaurant before the explosion, despite being younger in the footage. Katherine painfully tells everyone what she saw the night that most of her family was murdered: she saw her older siblings Doug and Barbara, along with a few of her father's colleagues, be shot to death with a fully automatic rifle, and Joey saw their parents Gordon and Elizabeth be executed in cold blood, all by the hand of the White Tiger; she and Joey managed to escape their old home and into the subway to hide from the White Tiger.
Winder has Francis run facial recognition on the FBI database, and Francis soon discovers the identity of the White Tiger: Richard Coleman, formerly Delta Force and FBI HRT, where he served as a sniper and bomb expert. He was still in the FBI HRT when Katherine's family was murdered and resigned from the FBI two years afterwards after he was apparently scapegoated on some petty charge. After that, Coleman disappeared and went off grid. Knowing who the White Tiger is now, Winder has Andrea send the video to the FBI. Drake calls his brother-in-law Owen Graves to get Lydia and their children to Denver to guard them while Katherine calls Amanda's widower Nathan to get himself and his children to a safe location. After taking the screencap of Coleman, Richter and Dr. Fleiss head to the safe house to get Wayne. Ryan says that he, Finn and Mary should go to the home of his friend, Judge Adam Wellington (Ruben Santiago-Hudson), where they will be safe. Winder sends Holmes and Andrea to Judge Wellington's to guard them. Drake will have Owen guard them also in that house. Wie and Francis find that Coleman was in a private airport a hour ago and took off on a plane, which Coleman determines is heading for New York. Realizing that Joey is in danger, Katherine calls another of her father's old colleagues and asks him to take Joey and his girlfriend Sarah into protective custody, while, she, Drake, Ruiz and Cohen come to New York to fetch them.
At the end, Richter visits Wayne where they share a moment as Richter promise him that everything will be alright before sharing a kiss with Wayne and in a private jet, Coleman calls some associates to meet him in the airport and to bring the people in the picture alive. The pictures he sent are revealed to be Joey and his girlfriend Sarah, and he is shown to have pictures of all of the Sullivans as he hangs up the phone as the plane is heading for New York...
#21 - "Face to Face - Part 1"
As Drake, Katherine, Ruiz and Cohen arrive at New York's JFK Airport, they are met by NYPD Deputy Chief Lauren Williams (Alfre Woodard), another old colleague of Katherine's father. Williams somberly tells Katherine that Coleman and his gang got to Joey and his girlfriend before the police could take them into protective custody. She also inform them that the NYPD knows about Kessler's death and about Coleman's identity as the White Tiger. She also reveals that Alan Singleton died of a heart attack five years before. Katherine states that she managed to call her uncle Henry to get him and his two children to a safe place earlier.
At the crime scene of Joey's apartment, Drake, Katherine and the others meet NYPD Detectives Damian Paterson (Jonathan LaPaglia) and Cindy Mesmer (Robin Tunney). They told them that through eyewitnesses, forensics and surveillance cameras that they were abducted by four masked intruders, while one other person stayed in the van in the parking garage. One of them was disguised as a food delivery man to deliver food to Joey. Them the intruders burst into the apartment, attacked Joey and Sarah in their apartment and dragged them out to the van. One eyewitness in the parking garage reveals that one of the intruders was a woman. Both Paterson and Mesmer are aware of Coleman's identity and Kessler's murder. Soon, however, Captain Norman Farmer (Conor O'Farrell), another old friend of Katherine's father, arrives on the scene. Farmer, who was friends with Kessler, is angry over his death and wants answers about it. After learning the circumstances of his death, Farmer, upset that Kessler was killed after retirement, feels that his murder should never have happened just for doing a favor for the daughter of an old friend. Drake and Cohen defend that they discovered who the White Tiger was through Kessler. Farmer calms down and tells his subordinates to get the Sullivans and their friends whatever they need, because no one kills their own, past or present, and gets away with it.
Meanwhile, at a private airport, Coleman's five associates bring the captive Joey and Sarah onboard and they head for Denver. Coleman calls four more of his associates in Denver to meet him at the rendezvous point. While Ruiz fills in Winder, Drake calls Ryan and told them what had happened in New York. He told his father that there's a good chance the Coleman might come after the rest of their family soon. Afterwards, Lydia, Owen and their children arrived at Ryan's house. With Owen, Holmes, Donnell, Nazario, Francis and two undercover cops Wellington brought in for extra security, Wellington assures Ryan and the others that they will be safe until Coleman is caught. As Mary becomes worried about what's going on, Finn assures her that their family and their parents' colleagues will protect them. Holmes gets his older brother to watch Kim and Franklin, while Andrea's family guards her daughters. Ruiz's children and their mothers are taken to a safe location. Richter brings her son Brian to the station and plans to put Wayne in the hospital with officers guarding him there. Winder sends his family to relatives out of state while Nazario has his two sons stay with a friend. Wie also brings her daughter and her sister's kids in the station and puts the station on alert. Commander Cutter told Winder that the FBI's Denver Office and Denver PD are on alert for Coleman.
Back in New York, Paterson and Mesmer discover via traffic camera footage that Joey and Sarah kidnappers were caught driving in the Lincoln Tunnel towards New Jersey about a hour prior and was spotted again on the highway. After studying the map, Ruiz, Cohen and Paterson discover a private airfield not far from where the van was spotted. Drake and Katherine realize in horror that Coleman is coming for the rest of their family and have to rush back to Denver ASAP. With Williams's approval, the reluctant Farmer has Paterson and Mesmer go with them to Denver, while Williams calls the police commissioner to get them an emergency flight back to Denver. Then Drake receives a video call; it's Coleman, who shows the kidnapped Joey and Sarah to Katherine, Drake and others present. Coleman taunts to Katherine that she should have just given up the search for him and moved on after her family's murder, and now she will pay for her meddling with the lives of everyone she loves. Coleman says that now that everyone in the world now knows who he is, they and their family will pay for with their lives. He told them this all started because of Wayne (still unaware of his survival) and now he will come for their families, starting with their children, and their deaths will be on their head. Drake vows to kill Coleman if he touches any of their family, especially their children, Coleman smugly tells him to bring it on before disconnecting the call. Upon getting their flight, the Sullivans, their colleagues, and the NYPD detectives rush to catch it.
As this happens, Coleman's plane lands in a private airfield outside Denver and Coleman and his associates bring Joey and Sarah to one of the vehicles. Then the group leaves the airport...
#22 - "Face to Face - Part 2"
After being warned that Coleman is coming to Denver, Winder and Commander Cutter put the city on high alert for Coleman and his group. Coleman, his main associate O'Malley (Jonathan Scarfe), lone female associate Benitez (Roselyn Sanchez) and other associates arrive with Joey & Sarah and meet up with other hitmen. Coleman instructs them to kill everyone in the Sullivan family and anyone else who gets in their way. While on their way to Denver, Katherine, worried about her children, fears that because of her wanting to find her family's killer, she brought all this hell down on everyone close to her. But Drake and Cohen assure her that it's not her fault. Ruiz finishes a call and tells them that the plane Coleman was on has landed about 30 minutes ago. At Wellington's home, the judge tells Ryan that everyone is ready in case an attack happens at his house and the two ready their shotguns.
Hours later, Coleman and his crew search around the city for the Sullivan family with no luck. O'Malley discovers that Wayne is alive and at the hospital. He sends three men to get Wayne while the others continues the search for the Sullivans. As soon as Drake, Katherine and the others arrive in Denver, they catch helicopters to get the rest of their family. At the hospital, three of Coleman's disguise themselves as nurses. As Richter watches over Wayne, Winder arrives to be alongside her. Then the three men attack the hospital, killing several security guards. As they draw near Wayne's room, Winder kills one of them. The remain two assassins then shoot the cops guarding Wayne, before Richter kills another one of them. As the remaining hitman fires into Wayne's hospital room, he finds that it is empty and Richter fights him. When the hitman gains in upper hand, Wayne, who is hiding in a different room, tries to attack him from behind, but is soon knocked down. Before the hitman can kill him, Wie arrives and wounds the last hitman. After Wie recovers the lead hitman's cell phone, they discover a text stating that they've located that they found the address to Judge Wellington's home. Wie warns Holmes and Winder warns Drake. Drake, Katherine and the others quickly rush to the judge's house.
As everyone prepares for an attack, Coleman and his group arrive and shut down the power to the house, at which Francis alerts the others that they are here. Then the assassins attack the home. Coleman wounds one of the undercover cops while O'Malley wounds the other. Holmes and Andrea take out two of the attackers. As Owen gets his family, Finn and Mary to safety in another room, Ryan and Judge Wellington simultaneously killed one gunman with their shotguns. Lydia distracts one gunman, as Owen takes him out. Andrea then fights with Benitez and wounds her. Holmes and Nazario manage to kill a couple of other gunmen. But Coleman wounds Nazario in the shoulder. As Coleman, O'Malley and his remaining associates close in on the rest of the Sullivan family, one gunman is shot from behind by Drake, who arrives with Katherine. Reinforcements, led by Ruiz, Cohen, Winder, Richter, Wie, Paterson and Mesmer, arrive with SWAT.
As Coleman, O'Malley and his remaining people try to get away, Drake, along with others, pursue them. O'Malley is shot dead by Drake while the remaining assassins are either killed or surrender to the other cops. Before Coleman can escape, Katherine shoots him in the leg with her handgun and angrily demands to know where Joey and Sarah are. Coleman smugly says that they will die if he dies. She angrily lambasts him for destroying her life by killing most of her family when she was ten, and now having the gall came after her own family. Coleman taunted her that had she just let it all go and moved on, this wouldn't have happened, and that one way or another, she will lose another family member today. Drake tells Katherine that killing Coleman out of vengeance will destroy her and convinces her to let the system punish him for his crimes. After Katherine decides to let him be arrested instead, however, Coleman tries to shoot her again with a hidden gun, but Drake and Paterson shot him dead. This, however, anguishes Katherine since Joey and his girlfriend are still missing. After awhile in interrogation with the surviving assassins, Cohen, Doyle and Mesmer convince Benitez to cooperate and she reveals where Joey and Sarah are at. When they arrived, they find the two inside a water tank full of water, rescuing them before they could drown. Later, Drake and Katherine joyfully reunite with Finn and Mary, glad that their nightmare is over.
The surviving assassins accept plea bargains to go to prison for life. Later, the Sullivans attend Kessler's funeral in New York, with Joey, Williams, Farmer, Paterson and Mesmer present, along with many officers in the NYPD. Henry comes to see Katherine and comforts her and Joey, saying that they finally got closure now. Joey apologizes to Katherine and Henry for the way he had acted in the past due to the trauma, and expresses his wish to reconnect with his family, which they accept.
Shortly afterwards, Katherine and Joey pay their final respects to their parents and older siblings with Henry and his children also paying their respects. As they leave the cemetery, Drake tells Katherine and Ryan that Wayne has now checked himself into the hospital for treatment for his schizophrenia with Richter and Dr. Fleiss visiting him and that Nazario will be back on duty in a couple of months. He also informs them that Francis is planning to work in the field more. The two also decide to take a short leave of absence from their jobs to spend more time with their children and help them get through the aftermath of everything.
Season 2 (2030-31)
#1 - "In The Dark"
Four months after the events of last season's finale, Drake and Katherine return to work. On Drake's first day back, the FJU works to investigate the rapes of two high school students name Angela Petrie and Vicki Young. Being his first case in the field, Francis is partnered with Richter. Wie, Holmes and Andrea question the victims and they admit that they met with some boys whom they first met online at a multiplayer online video game. Francis and C.J. do research and discover the victims played an online game with a certain video game guild group that is secretly a front for a group of incels. Ruiz's son Angel, who plays the game, helps the FJU on the case with his knowledge of the game with C.J. playing as a new user. They soon find an avatar who sends a message from the guild to a site and later finds it is a dark web site. With psychological help from Dr. Fleiss, the FJU checks out the site and discovers a code of a planned attack. Commander Cutter tells the FJU to find the suspects before a deadly attack happens.
After Katherine files a subpoena against the company that made the game, the detectives learn the identity of the people who raped Angela and Vicki. While Drake and Ruiz catch the suspect, Richter and Francis pursue another suspect, who then holds a woman hostage. With Richter distracting him, Francis shoots the suspect in the leg, causing him to let the woman go as Richter tackles him down. At the trial of the two suspects, Katherine has Doyle, Nazario and Cohen help the FJU decipher the code. They discover that the two suspects and another one had planned a massacre, the location of which Doyle recognizes. While in the location, Holmes spots the third suspect with his sniper with Wie not too far from the him. As the suspect prepares to fire his assault rifle, Holmes fires his sniper rifle and destroyed the firing pin of the gun. Then, Wie knocks him down as the police took the suspect in custody. The three suspects are eventually convicted of their crimes.
During the case, Ruiz plans to attend Angel's basketball game with his two daughters, Martika and Lupé. After a moment of consideration, he brings his new girlfriend, astronaut Erica Munoz (Julie Gonzalo) as well, so she can meet his children. Later, Wie's abused sister Lisa (Kelly Marie Tran) shows up, four months pregnant, and begging her to see her children.
And finally at the end, Drake, Katherine and Ryan take Finn and Mary to the movies.
#2 - "Lost"
The FJU is assigned to investigate the deaths of a family burned alive when their house was set ablaze. With help from arson investigator Ed Robinson (Charles Parnell), they learned that at least four people who committed the arson. Robinson discovers that someone tried to save the family when the front door was kicked open from the outside and used the fire extinguisher, but wasn't able to save them in time. Later, the Denver Police Vice Unit, led by Sergeant Alicia Pearce (Alton Williamson) and Detectives Taylor Kellerson (Tate Ellington) and Ramon Rivas (Kirk Acevedo), reveals to the The FJU that the patriarch of the family is a former Army intelligence officer who was helping them find multiple girls who vanished without a trace.
Meanwhile, Ryan takes Finn and Mary to a cafe after school. When Ryan and Finn leave to go to the men's room, two bullies from the kids' school confront Mary. Suddenly, a young waitress named Audrey (Caliee Spaeny) defends Mary and ordered the bullies to leave. The next day, Mary sees up with Audrey in the park where they talk a little about their personal lives. They are soon interrupted, however, by Audrey's furious 'father' (Dylan Walsh) who drags Audrey into his car, before scolding Mary for talking to strangers.
Holmes visits his older brother Terrell (Ashley Thomas), a legitimate gun dealer and informant for Vice Unit, who reveals to him that he saw one of the abducted girls down the street, that led to Vice rescuing that girl and discovering the same men took the other girls. Terrell also tells his brother that there was an older man who came to him the day before, stating that he is searching for one of the girls. After getting Terrell's description of the man and the surveillance cameras, Wie is shocked to find that is Captain Colton Renko (special guest star Chuck Norris), a retired Texas Ranger and former NOPD captain, who was her martial-arts teacher. The FJU and Vice learned that Renko had AWOL from Texas two weeks before.
Based on the descriptions from Terrell, they learn the identity of one of the perpetrators, who works at an antiques store. Winder sends Drake, Ruiz, Holmes and Andrea over to the store while he notifies the others to meet them. When they arrive, they see Renko interrogating two suspects at the store. When they interrupt him, Renko, mistaking them for the criminals' friends, fights them with relative ease, despite getting hits from Andrea and Drake. Then Richter, Francis, Kellerson and Rivas arrived and pointed their guns at Renko. Holmes punches him down in retaliation while they took him and the two suspects in custody. After the detectives are patched up, Winder, Drake, Katherine and Wie confront Renko in interrogation. Renko apologizes for his actions and reveals that his granddaughter Diana was kidnapped in Dallas by an international human trafficking ring, along with others, and he tracked her to Denver. He reveals to that the ring is underground, has connections and shows them what leads he found. With help from Renko, the FJU and Vice raid the location where they find several girls, including Diana. Katherine and Doyle successfully prosecute the perpetrators, who refuse to cooperate with them about the ring.
With no charges filed against him, Renko advises Wie how to deal with her sister's abuse before returning to Dallas with Diana. The FJU and Vice agree to share things with them about the ring in the future.
At the end, Mary sees Audrey outside of her school as she was checking in on her before heading out to work.
#3 - "Cause of Death?"
The FJU investigate a young but high-profile TV star's death after she is found in her apartment, having seemingly overdosed. However, they find that her death could have been an accident, a suicide or a murder after learning about the victim's tumultuous personal life; she was fired from her long-running job hours before her death, was having affairs with both her boss and her sister's husband, had multiple arrests for assault, and had a history of drug abuse. At the same time, the FJU learns that Commander Cutter will retire from Denver PD to take on a new career as a FBI administrator.
As the investigation continues, Drake and Ruiz realize that the girl was murdered; she was dominantly left-handed, but the fatal shot was administered via her left arm. They also find that a mysterious man had been following her in the days before her death, and that he was seen lurking outside the front of her apartment hours beforehand. After the FJU tracks down and arrests the man, he admits in interrogation to killing her on behalf of her manager, who wanted to collect on a lucrative life insurance policy on her. Richter and Francis arrest the manager at his office for first-degree murder.
In court, Katherine and Doyle face off-against the manager's team of lawyers, one of whom is Emily. The defense uses every piece of dirt available on the star to smear her credibility and make the jury believe that she was murdered by someone else with no connection to her manager. However, Cohen and Nazario discover deleted emails between the manager and several others showing how much he hated managing her career and cleaning up her mess, expressing she'd only be worth anything once she was dead. Upon being confronted and badgered in court with the emails, the manager breaks down on the witness stand and confirms his hatred of her, sealing his fate with the jury who convicts him on capital murder.
Meanwhile, Katherine and Cohen work with Pearce on the sex trafficking case, attempting to find any clue of their main ringleader or missing girls, but face a setback when Terrell drops a bombshell: he found the body of one of the abducted girls who had purchased a gun from him for self-defense shortly before and who was willing to name the ringleader. M.E. Cooke confirms that the victim was shot to death before she could draw for the gun and no shell casings are found at the scene. Cohen suspects that whoever killed the girl had to be a professional.
Also, Finn and Mary encounter Audrey as they walk home from school. Audrey apologizes and tells Mary about her "father", Mr. Evans. She explains to Mary that Evans adopted her after her parents was killed and had become overprotective throughout her life. He wants Audrey to have a normal life but can cross the line sometimes. Mary understands and tells Audrey so before she leaves, but Finn is suspicious and tries to warns Mary to stay away from Audrey but Mary refuses to listen to her brother.
At the end, the squad throws a farewell party to Cutter. As Drake, Katherine and their colleagues celebrate Cutter's career, Mr. Evans sneakily arrives at the party and observes the shadows, spying somebody before leaving unnoticed...
#4 - "Save Our Children!"
The FJU is introduced to Cutter's replacement, Commander Julia Taggart (Allison Janney), the new district commander who is stoic and by-the-book. Later, a school bus with full of children is hijacked by four criminals who kill the bus driver. The FJU was called in by the FBI to assist finding the kidnapped children and apprehend the hijackers.
During an intense search, Holmes and Andrea spot the bus and pursue it as Andrea called for backup. They drove it to an abandoned apartment building, where the leader of the hijackers warns the police not to breach the apartment building. Andrea asks who is he and only calmly replied that he is the mastermind who took over the bus and orders the police to stand down. Then, the squad of police, SWAT, FBI, firetrucks and ambulances converge the apartment complex. The FBI agent in charge Mark Franklin (Dean Norris) and Denver Police Commissioner George Smith (Dennis Haysbert) agree to ensure cooperation of their personnel. The leader of the hijackers demands that several parents pay their ransom, which several parents have a large sum of money.
As Andrea's brother, Joseph and FBI negotiator Lou Pugliese (Eddie Cahill) negotiate with the criminals at the FBI Mobile Command Center, Taggart instructs Winder to make sure he and the FJU to make sure they preserve the safety of the kidnapped children. Winder has Drake and Holmes provide sniper watch, as Katherine, Doyle, Cohen and Dr. Fleiss arrive on the scene to help. Franklin is less than thrilled to see Cohen because of her actions that led to her dismissal from the FBI. With all the windows blinds closed, they are forced to move in blind. Thanks to the engineer who provided the layout of the apartment complex and Dr. Fleiss's assessment on the criminals, Andrea constructs a plan to deliver some of the money herself to distract the criminals while Winder has Drake, Ruiz, Richter and Wie go with some FBI HRT agents and SWAT in the sewers to get in from the parking lot. With Holmes and several FBI sharpshooters providing sniper coverage, Andrea takes the bags of money and the criminals lead her inside. As Andrea distracts the criminals, Drake, the FJU, the HRT and SWAT enter the complex. FBI agent Rick Tan (Daniel Henney) has Cohen join him and other HRT agents in the perimeter. As Ruiz, Wie and others find where the children are being held, Andrea is taken to in the top floor where the criminals are use as a command center as Drake, Richter and two HRT agents take down three criminals. With a plan to let their guard own, Katherine calls the criminals and distracts them, saying to the leader that they will receive the death penalties if any of the children are harmed. When the leader threatens the children, Katherine further warns that any harm comes to them, she will enjoy prosecuting him personally as Drake and the others arrive nearby. With Franklin's approval, Holmes and FBI sharpshooters shoot above the floor, taking out several of the criminals. Then Ruiz kills the criminal guarding the kidnapped children. Drake, Richter and the HRT team raid the floor as Donnell breaks free. Cohen, Tan and others kill or wound the other criminals on the lower floors. As Drake, Donnell and Richter surround the leader, he attempts suicide, but Drake shoots him in the shoulder and Donnell arrests him, finally ending the operation.
As the children are reunited with their families and the surviving criminals are arrested, Katherine angrily tell the leader that she meant what she said about prosecuting him. Bishop and Commissioner Smith announce to the press to congratulate the FJU, the FBI HRT, SWAT and the D.A. Office for their corporation to rescue the kidnapped children. Taggart told Winder that she maybe more by-the-book then Cutter was, but says that she wants what's right for the FJU. Winder says that his squad knows how to provide results.
At the end, the FJU comes home to their families as Holmes comes home to Kim and their infant son Franklin, Andrea watches a movie at home with her daughters, Richter eats at a restaurant with Brian, Wie spends time with her daughter and her sister's kids, playing a game, Ruiz and his girlfriend Erica play basketball with Angel as Martika and Lupé watched and finally, Drake and Katherine come to Finn and Mary as Ryan told them that they are glad that they rescued those children. Then Katherine reads a story to Finn and Mary with Drake and Ryan nearby.
#5 - "Therapeutic End"
When therapist Max Benedict, his wife and their teenage son were murdered, The FJU works to investigate the murders. Investigating the patients, Drake and Ruiz speak to Norman Knight (special guest star Kiefer Sutherland), a hospital administrator and Benedict's colleague and friend. Knight points out a patient, a gang member who wanted out. Along the way, as they question the gang member, who reveals that Benedict and Knight have been trying to help him put his gang life behind him, Richter remembers Knight's name and asks Drake and Ruiz if they spoke to him, which they confirmed. Richter revealed that she previously arrested Knight for the accidental killing of a young man when he suffered a schizophrenic episode while off meds, and he is now an advocate for better mental health care since after his release.
Soon, circumstantial evidence points to Knight and the fact he disappeared afterwards doesn't help. After the detectives find Knight and arrested him, he remembers Richter when she confront him in interrogation. He tells her that Benedict helped him get him back on his feet after his release and helped him become what he is now. He also revealed that he's been an advocate for better mental health care. Richter says he remembers him and what he did to that man he killed when he was off meds. Knight tells her that he regrets going off his meds and killing that man, and reveals that he remembers her too and that he knows about her being shot in the line of duty and getting hooked on opioids. Richter asked where was he when the murders happened. He tells her that was at home alone, watching ice hockey, but with no one to confirm it, and several witnesses testifying to seeing them
With no solid alibi, Katherine and Doyle are forced to prosecute Knight in court. Then Francis and C.J. come to Richter and Winder, revealing that they have found something on a hard drive hidden in Benedict's office. It's then revealed that Benedict had discovered that a new anti-depression drug in development caused damage to the liver in testing and that someone has been trying to keep this hidden to get it approved by the FDA, and that he had a recording of his findings meant for Knight to see, making the FJU realized that Knight was likely set up. Katherine says that they need more proof than what they got to establish his innocence. Drake, Richter, Ruiz and Holmes further investigate the drug and discovers that Dr. Jack Sheppard, leader of the drug's development, had invested a lot of money into the development, and stands either to make a fortune if it goes to market or lose everything if it's banned; Sheppard is scheduled to speak at a pharmaceutical conference about the drug. With a warrant, they discover that Sheppard had swtiched the liver samples to covered up the drug's side effects and protect his investment. After clearing Knight, Katherine and Doyle issue another warrant for Sheppard's files. They discovered that Sheppard ordered the hospital's head of security, Simon Morris to kill Benedict and his family and frame Knight. The FJU arrests Morris and later find Knight at the conference holding Sheppard at gunpoint. Sheppard eventually confesses that Benedict was going to blow the whistle on the drug's side effects and Sheppard's coverup and was planning to inform Knight about it. Richter convinces Knight to let them arrest Sheppard so he face justice. Knight puts down his gun and starts to walk away, but Sheppard steals an officer's gun as he is being arrested and tries to shoot Knight. But Richter pushes him down and Drake, Holmes and other cops shoot Sheppard dead.
Meanwhile, Katherine, Andrea and Cohen left worried about Wie's behavior as she struggles to cope over her sister's abuse situation. As Katherine and Cohen's plan to help Wie, Andrea steps in and comforts Wie before revealing that she was in an abusive relationship herself when she was teenager. She explains that she got too close to someone with when she felt overshadowed by her father and older brothers, not seeing his true nature until she was so deep in the relationship. She regrets what happened to her, but she was scared to report him or tell her family about what happened because she was afraid that they might use their police powers to retaliate, and he threatened that if that happened, he'd do everything to ruining their careers, lives, and family name. Andrea admits that she struggled to find her way out for over a year until took classes in Brazilian Jiu Jitsu, eventually becoming a black belt, and was able to fight him off and leave him. Donnell encourage Wie not to make the same mistake as she did and to take action before her sister is in too deep.
Also, Doyle and Bishop become worried about Nazario after witness him act even more sluggish than usual while interviewing a witness during Knight's trial.
At the end, Richter's son Brian visits his mother and reveals a shocking secret to her that he is gay. Despite thinking his mother will reject him, Richter praises Brian and promises him that she will support him as the two hug.
#6 - "Frat Pack"
The FJU deals with the case of a college co-ed name Rebecca Washington who survives being gang-raped and then set on fire, but when the investigation leads back to a prominent fraternity, the unit and the D.A. team are forced to deal with closed ranks among the frat brothers and the college while trying to get justice. With help from Wayne, who is released from the mental hospital after responding well to treatment, with his computer skills, they discover that the fraternity was established six years before and the data analytics reveal that the level of rape against co-eds has increased slightly after the fraternity was created, which seems to indicate that the place is a hellmouth for such crimes. Winder goes to a female friend of his son Eugene Jr., Melissa Sommers, who reveals that a friend of hers was violently gang-raped and later killed herself. She suspects that it was members of the fraternity who did it because her ex-boyfriend, who was part of said fraternity, had a thing for her friend. Drake and Ruiz follow one suspect to five other members of the fraternity in a college dorm. As other FJU detectives arrive, they catch that the boys in the act of raping another girl. The FJU intervenes and arrests the six fraternity members. As Katherine and Doyle prosecute the offenders, who are defended by powerful defense lawyer Scott Aiello (Sam Jaeger), who uses underhand tactics at trial, Nazario and Cohen discover that the head of the fraternity was once investigate for rape in the past, but was never convicted and the college did nothing to deny him building the fraternity; even more, it's discovered that with several other victims coming forward, the college had received reports of sexual assault and rape by fraternity members, but never took action on them, and the victims were left to be slut-shamed and ostracized. Disgusted, Katherine files subpoenas against the college and the fraternity and she and Doyle convince the six members to testify against the fraternity for shorter sentences and be registered as sex offenders when they are released from jail, which they agree to. After the six brothers' testimony, the fraternity is shut down and the college is put under inquiry.
Meanwhile, the FJU and Vice Squad continue to make progress on the trafficking ring after pursuing a high ranking member. Pearce told Drake and Winder that they are staking him out, hoping to know more about the human trafficking ring. Also, after exploring their options for parenthood, Doyle and Jake hire a surrogate to carry their child. Also, Richter refers Brian to Doyle to help guide him in lief in the gay community.
At the end, after finally convincing Lisa to report her abuse to the police, Wie left shocked to see Lisa's husband Jason Russo (guest star Brian Hallisay) shows up on her doorstep, wanting his family back. Wie refuses to do so and orders him to leave her property or she will arrest him.
#7 - "Untouchable - Part 1"
Drake, Katherine, Ryan, Finn and Mary visit Yellowstone National Park and Grand Tetons National Park for Veteran's Day weekend, enjoying the scenery of both parks, the outdoors and fishing in the Grand Tetons. As Drake and Katherine enjoy their time alone, Ryan helps Finn and Mary buy some gifts of their trip for their friends.
Back in Denver, Lisa tells Wie that Jason keeps calling her, insisting that he has changed. With Winder and Donnell backing her, Wie confronts Jason and told him to stay away from her sister Lisa and their children, Abigail and Ray. Jason refuses to do so and says that he knows about the corruption in Wie's former squad. Winder remarks that that case was closed long ago and Wie was cleared in it, and warns Jason if he makes any contact with Lisa and their children, he will have him arrested for harassment and move Wie's family someplace where he won't find them. Andrea remarks that one way or another, Jason will never be allowed to abuse his family again.
Holmes and Kim's son Franklin says his first words. Ruiz's girlfriend Erica tells him that she has to go to Houston for training to being in the International Space Station. Doyle gives Brian some advice what may happen when he tells his father Joe about his sexuality, with Richter nearby. Richter and Francis help Wayne get a job as a tech and surveillance expert for the FJU as part of his release. Cohen expresses concern to Bishop about Nazario's current state when she noticed something off with him.
On their way back home, the Sullivan family makes a pit stop to a gas station to get gas and some snacks. Suddenly, a teenage boy, holding his badly injured younger sister, rushes to their car, screaming for help. Upon seeing the boy, Justin Fitzgerald, holding his younger sister, Brooke, who had been shot in the stomach, Drake and Katherine takes them inside the gas station as Ryan calls for help. With help from Ryan, Finn, Mary and the gas station attendant, Drake and Katherine try and stabilize Brooke. Justin reveals that their father murdered their mother when she decided to leave him after being abused by him. He revealed that their father's name is John Fitzgerald (Mackenzie Astin), the billionaire CEO of an oil company that he inherited from his father. Ryan informs them that Fitzgerald and his company was previously investigated for distributing kickbacks to safety inspectors and several oil fracking disasters on his company's watch. Justin reveals that their father and his henchmen are looking for him and Brooke after they escaped. Then Finn spots several armed men coming to the station and realizes they're Fitzgerald's men. The gas attendant helps the family and the Fitzgerald children to go around back. As they make it to their vehicle and escape from Fitzgerald's men, Colorado State Police arrive en route on the highway and call in for the helicopter to transport Brooke to a hospital.
At the hospital, Brooke is taken to surgery. The FJU detectives arrive later after hearing about what happened. Justin, obviously traumatized by his mother's murder and his sister's injuries, reveals to Drake, Katherine and the FJU that he overheard his parents arguing about someone his father had killed and buried and his father attacked his mother Renee, like did before. He also abused him and Brooke. Then when he discovered his family were leaving him, Fitzgerald and his men chased them down opened fire on their car while they drove; Renee was hit in the head and died instantly, while Brooke was hit by a stray bullet. They managed to get to a cargo train to escape and ran to the gas station to try to get help. With Renee's car and body nowhere to be found, Drake and Katherine suspected that Fitzgerald had them both disposed of somewhere no one could find them. Ryan warns them that Fitzgerald is well-connected and is considered untouchable because of his wealth. Taggart tells the FJU to tread lightly when it comes to Fitzgerald because he will use all legal maneuvers and whatever drastic measures he can use to try to get off from punishment and get custody of his children. Then she speaks to Winder in private that Internal Affairs wants to speak to Wie due to Jason filing a complaint against her for her confrontation.
Later, two of Fitzgerald's men are seen waiting outside the hospital.
#8 - "Untouchable - Part 2"
With Brooke still in surgery and under protective custody, Drake, Katherine and the others bring Justin to the FJU to keep him save from his father. Justin informs Drake and Katherine that he has an aunt named Robin (Kathryn Hahn), who left the family after his father disowned her when he inherited his grandfather's business and cut all financial ties with her. They are then visited by FBI Agents Derek Hamilton (Leonard Roberts) and Gina Webb (Kim Raver), who revealed they have been previously investigating Fitzgerald and his company for kickbacks, bribery, and other things. Hamilton tells them that Renee contacted them after they interviewed her; she previously refused to answer their questions initially despite overall signs of abuse. But this time, she said that she was ready to leave her husband and testify against him. Drake angrily berates them for not doing anything more that could be prevented Renee's death and Brooke's grave injury, but Katherine and Winder calm him down. Knowing that Fitzgerald will go to extreme lengths to get away with his crimes and regain custody of his children, Katherine sternly tells the agents the FJU and D.A.'s office will work with them on the case and they will share information with them from there on out.
Winder informs Wie that Jason has filed a complaint against her and Internal Affairs wants a talk with her. Internal Affairs Detectives Les Gomez (Nestor Serrano) and Marvin Tuttle (Domenick Lombardozzi) interview Wie about the complaint; Gomez was the one who shut down Wie's old unit due to corruption by most of her subordinates. Though she defends her actions by revealing that Jason has been abusing her sister and harassing her, Gomez expresses a negative opinion of Wie, ostensibly because of her past. Although Tuttle sympathizes with Wie over the situation regarding Lisa, he tells her that she is getting too personally involved because what's going on with her family.
Cohen comes over to the FJU squad room after spying on Fitzgerald and revealing that one of his law advisors is Milo Stetler, which unsettles Katherine and Drake, since the former ADA has a vendetta against them for his disbarment and public disgrace. It was revealed that Stetler was hired by Fitzgerald as one of his law advisors three years before. As expected, Fitzgerald files multiple lawsuits against Denver PD and others for multiple complaints, and goes to the FJU with his high-powered lawyer Jimmy Davidson and Stetler to try to see Justin. Katherine confronts Fitzgerald, saying that he will never be allowed to see either Justin or Brooke anymore. Fitzgerald tells her it's not over, but Winder, Commander Taggart and Bishop counter that his frivolous lawsuits will not help him get custody of his children because he is under investigation for his wife's murder, and Katherine asks Stetler what his motivations behind this are. Stetler grudgingly informs her that since she got him disbarred and sent to jail, he can't even go into politics anymore, so he may has well provide guidance in law to the rich. Bishop counters that Stetler won't getting his revenge anytime soon. After the confrontation, Holmes calls Winder, saying that Brooke came out of surgery and is in stable condition. Then, Robin arrives and speaks to Drake, Katherine, Winder, Richter, Commander Taggart and agents Hamilton and Webb. After reuniting with Justin, Robin reveals that her brother has been greedy and cruel since his teenage years, which their father did not raise him to be. She revealed that her father planned to give her his entire fortune when he died because he deemed John unfit to have it. She suspects that her brother might have murdered her terminally ill father, but there wasn't any proof about it. After taking their father's fortune by using a phony will, he cut Robin from the family business and disowned her. Since then, she has works as a school teacher and is married with two children. Katherine says that they need to get Justin to a safe house. She and Cohen go decided to watch over Justin with plainclothes officers.
With the subpoena granted by Judge Wellington, Doyle has the body of Fitzgerald's father exhumed. After running tests, Cooke, C.J. and the FBI discover that the father actually died of suffocation by a pillow. After learning of this, an arrest warrant is issued. Holmes, Andrea, Hamilton, Webb and other officers guard the recovering Brooke in the hospital as Robin arrives to be with her niece. With the truth out, Fitzgerald decides to leave the country, but wants to take his children as well. As he and other men discover out where Justin is, four of his men enter the hospital disguised as cops to get Brooke. When Webb notices them and realizes they aren't whom they appeared to be, she alerts Hamilton and the others. As the fake officers arrive, claiming that they will take watch, Holmes, Andrea, Hamilton, Webb and the other officers take them down after a brief fight, and take them in custody as Drake, Ruiz, and the others arrive. Ruiz finds that Fitzgerald is heading to the safe house; Drake realizes that Katherine is there with Justin.
As Katherine, Cohen and two officers watch Justin, Fitzgerald and two of his men arrive. As Drake alerts Katherine to this, she hides Justin in a crawlspace as Fitzgerald and his men kill the two officers and knock out Cohen. As Katherine hides the phone for Drake to listen to what's going on, Fitzgerald demands his son's location, which Katherine refuses as one of his men ties her up. Fitzgerald says that she and her husband destroyed his life by keeping his children away from him. Katherine tells him that they know he murdered his own father; Fitzgerald claims that it was his own fault for deciding give his entire fortune to his sister and leave him with nothing. Then he reveals that his wife was going to testify against him, and he killed her to prevent her from doing so and taking their children from him. He also reveals that he knows about her family, at which Katherine and Drake realize that Stetler must've told him about their children. As Cohen regains consciousness, Fitzgerald demands where Justin is, threatening to come for Finn and Mary if she doesn't tell him. Then Cohen attacks the man next to her and subdues him. As the bound Katherine knees Fitzgerald in the balls, kicks him away from her and runs, Cohen faces the second henchman as Fitzgerald pursued Katherine. Katherine finds a steak knife, cuts herself free and, as Fitzgerald approaches her, she quickly stabs him in the shoulder and fights with him. As she knocks him down, Fitzgerald tried to reach for his pistol, but Drake arrives and kicks him out cold. As the FBI agents arrest Fitzgerald and his men, Katherine lets Justin out of the crawlspace; she and Drake become relieved that Fitzgerald has been arrest. Later, as Stetler is being detained for questioning, Katherine punches him in the face, followed by Drake for revealing their children to Fitzgerald. They then reveal to him that they got all of Fitzgerald's men before they could touch their family, thanks to the evidence found at Fitzgerald's manor.
Later, Drake and Katherine take Justin to see Brooke, who has finally woken up, and meet up with Robin, who is taking them in to live with her and her family. Justin embraces Katherine and Drake, thanking them for saving him and Brooke from their father. Katherine informs Robin that several of Fitzgerald's men flipped on him and led police to where they'd buried Renee's body; as a result, Fitzgerald has opted to plead guilty to all charges to avoid the death penalty. Also, since her brother has confessed to murdering both his wife and their father, his access to his family fortune is now null and void and it will be now taken over by her. Robin tells them that she's going to sell the oil company, as she did not want to be part of that business and she will use the family fortune company resources to achieve her personal dream: to start a foundation for education for the underprivileged.
At the end, Drake and Katherine return home, much to the relief of Finn and Mary, who tell them that they will now be giving the gifts they got from their trip to their friends now. As Mary gives the final gift from her trip to Audrey, she notices that Mr. Evans was with a younger woman from the window and was suspicious about it. She spies on them from the window and sees that they were about to have sex, which unsettles her as she left the scene.
#9 - "Seeing Double"
A 15-year-old boy is arrested for raping a girl who he had a crush on, but is later released on bail. Shortly afterward, the boy is found brutally stabbed to death in a dumpster. Suspicions are immediately raised towards the family of the girl, but they all have airtight alibis. Eventually, evidence leads to the most shocking of suspects: His own mother.
After being brought in, she readily and freely admits to killing her son, saying that she herself was raped when she was a teenager and that what her son did brought back horrible memories; however, it is soon discovered that the girl accidentally misidentified him as her assailant, meaning that his mother murdered him for nothing. The FJU set out to find the actual rapist. It's later revealed that the boy has a cousin who is the same age as him, and DNA results from the girl's rape kit confirm him as the rapist. When questioned over why he had done it, the cousin, who bears a striking resemblance to the boy, admits to being envious of the boy's seemingly perfect life: grades, reputation, crush, especially in comparison to his own. In his resentment, he decided to frame his cousin for rape to ruin him out of jealously, never expecting that his aunt would kill him as a result of his actions. The FJU arrests the cousin for rape and accessory to murder, and Katherine pleads out the boy's mother to manslaughter charges at the minimum sentence.
Meanwhile, after seeing Mary giving her gift to Audrey before school, Ryan tells Drake and Katherine about Mary's new friendship which leaves them concerned and with a mixed opinion about Audrey, but they decide to invite Audrey to dinner to learn about her. When Audrey arrives for a dinner, Mary and Finn are shocked to learn their parents and grandfather invite her. During family dinner, Drake, Katherine and Ryan inquire to Audrey over her personal life. Audrey admits that she doesn't have any friends because of her adopted father being overprotective, but when Katherine ask Audrey about her biological parents, Audrey reveals Mr. Evans refuses to tell her or open up about her parents for any reason. After Audrey leaves, Drake, Katherine and Ryan ask Mary about Audrey's adopted father, but Mary quickly brushes their worries without telling them the full truth.
Also, Brian talks with Doyle about how he deals with his sexuality. When Brian asks Doyle about marriage, Doyle admits he's having doubts about marriage and is worried that he might mess things up, not knowing Jake overheard him. Later, with Richter present, Brian reveals his sexuality to his father, Joe Harper, who reacts with anger and pushes him into a wall, at which Richter steps in to break it up and her ex-husband pushed her off him. As Joe continues to chastise Brian, Richter slaps Joe in the face and berates him that she has accepted who their son is when he told her. Joe then orders them to leave and to stay away from him.
At the end, after finishing the case, Doyle left shocked to see Jake with a huge gift before asking Doyle to marry him 'again' which Doyle agree. At home, Katherine asks Drake on finding out about Audrey's biological parents; he tries to talks Katherine out of it, but she is determined vows to find Audrey's true identity. Then, Mr. Evans snoops in around somebody's house before quickly tidying up and leaving as Andrea and her daughters turn up. Evans takes a photo of Andrea on his phone and then disappears into the shadows...
#10 - "Wreck The Halls"
Less than three weeks before Christmas, the Sullivans and their colleagues' make their plans for the holidays, but are forced to put them on hold when a gang of spree rapists dressed as Santa attacking five women at a Christmas house party, leaving one of them in a coma. As they interview the victims, they learn that the gang consists of five men. Then another attack happens when they hit three more woman at a college party. George (Frank John Hughes) and Heather Van Sant (Paige Turco), the parents of the comatose victim, Felicia Van Sant, arrive at the hospital. They told Drake and Ruiz that they have been estranged from Felicia for two years since an argument over her boyfriend. Holmes and Donnell speak to an victim who fought back against one attacker and revealed that she stabbed one of them in his left arm and showed them his blood on her shirt. Running the DNA sample, the detectives identify one of the spree rapists. From the descriptions of the victims, they learn they are searching for three Caucasian males (including the one the victim stabbed), one African-American and one Asian-American. Wie discovered a lead that that the rapist stabbed was in a seminar along with several others. Then, four more women are attacked at another Christmas party. After Drake, Ruiz, Holmes and Donnell stake out the seminar, they see the five men, including one with the bandaged left arm dressed up like Santa Claus. Calling the others, they see them enter another Christmas party. Before the men can attack any of the women, the FJU moves in and arrests the five suspects. While Katherine and Doyle prosecute the offenders, Nazario and Cohen learn that the man who lead the seminar was a convicted rapist and discovered that he encouraged some other men to do things he did, as a way of getting laid without having to take "no" for an answer. Katherine convinces Judge David Catalano (Peter Onorati), another friend of Ryan's, to shut down the seminar because the man has been the attendants to rape women the way he does, which he agrees because of the evidence presented about the seminar. The spree rapists plead guilty in exchange for testifying against the seminar and it's leader. Felicia wakes up from her coma, much to the relief of George and Heather, who told her that they got the men who attacked her.
Meanwhile, Doyle and Jake decide to hold their wedding on Christmas Eve and invite all who could attend with help from others with help from Bishop, Ryan and Brian. After the case is wrapped, the wedding occurs at the local community center with their families, some friends, Katherine, Brian, Richter, and Melissa (the surrogate carrying their child) present, and their other colleagues sending video messages. At Wie's home, Jason makes a desperate appeal and promise to a second trimester Lisa to get help and change, moving her to decide to return to him to give him one last chance to repair their family, much to Wie's deep concern.
With the detective's families arriving for Christmas; Holmes and his family: his retired Army Colonel father Frank (Danny Glover), mother Laura (Darlene Love), Terrell and his two sons, Army CID agent younger sister Jennifer Carter (Camille Winbush) and her daughter, welcome home the youngest child, Peter (Algee Smith), who returns home from a tour of duty in Iraq. Frank and Laura spend time with Holmes' wife Kim and their grandson Franklin. Richter invites Wayne, her parents and some cousins over, hoping to fill in for the absence of Joe, who is still struggling to accept Brian's sexuality. Brian remains upset over his father rejecting him over his sexuality, at which Richter comforts her son and they spend a mellow Christmas time with other family members. Andrea and her family: Chief of Police Investigations father Burton (David Morse), former police officer mother Maggie (Rene Russo), older brothers Joseph, Mikey (Joseph Sikora), Connor (Stephen Amell) and their families, all spend Christmas at the Donnell family home with several friends. Also, Andrea's ex-husband Chris turn up at the party, surprising Danielle and Piper with lots of gifts. Later, as Andrea enjoys Christmas with her daughters, Burton sees his old friend, Robert Evans, attending the party. Andrea, who seems a little shocked to see Evans in the party, nevertheless greets Evans and walks away. As Burton asks what's going on with her, Andrea only states that she didn't expect Evans to come to the party, which Burton acknowledges. Bishop and his wife visit, their daughter Emily and her wife and children family for Christmas, Nazario has one of his son's bring his family over, Ruiz spends Christmas with his children, mother and siblings, Winder spends Christmas with his wife and sons, and Cohen and Francis spend Christmas with their parents and siblings.
The Sullivan family has Christmas with Amanda's widower Nathan and their sons, as well as Lydia, Owen and their children. Katherine gets a lovely necklace from Drake, while she gives him an expensive watch with their names on it. Finn gets a new air hockey table and Mary has a new Barbie dollhouse, and both get a Siberian Husky puppy whom they name Cody, as they spend time with their cousins. At dinner, Ryan makes a speech about family on Christmas. Later at night, Katherine tells Drake that she is still trying to find out more about Audrey's parents. Although Mary doesn't mention Audrey's "father" having sex with another woman, she does admit to her parents and grandfather that Mr. Evans was stern with Audrey when she met with her in the park and told Mary that she shouldn't talk to strangers. Drake and Katherine told Mary that Audrey might not be a bad person since she defended her from the bullies in the cafe, but she still has some secrets and that Mary should be careful with her. Ryan believes that Audrey's guardian could be very controlling, as Mary apologizes for the secrets she has been keeping while the Sullivan family enjoy the rest of the night of holiday cheer.
#11 - "Driving While Black"
Just after the start of the new year on a snowy night, the FJU are called in on the case of a pair of African-American serial rapists who put all of Denver PD on high alert after they attacked seven women in four nights, including two African-American women. While Drake, Winder, Ruiz, Holmes and Katherine talk about the case, Winder's wife Jane visits her husband and others. Francis says that he needs a ride home after finding that his car battery has died because of the cold temperature outside, and since Richter and Brian are at a basketball game and his sister Kira (Molly Quinn), a doctor, is busy with a mass causality. Holmes offered to take him home. As Holmes and Francis head out, Holmes calls Terrell, who is out shopping with their brother Peter, his two sons, Khalil and Jamaal, and their sister Jennifer's daughter Iesha. Terrell says that he has to concentrate on his driving because of icy roads. Jackson says that to be careful out there because there's a manhunt for two African-American rapists and there's a good chance they might get pulled over. After Terrell ends the call, a police car pulls them over. Two officers, Sergeant Charlie Oxley and rookie Paul Redden, come over, and Terrell and Peter cooperate with them as best as they can. Despite this, Oxley, who is bigoted, forces them to get out of the car and frisks them, while making several racist statements and accusing them of being the rapists. At this, Khalil exits the car and films the scene on his smart phone, despite Redden's orders to get back in the car. When Redden sees a gun, which Terrell has a permit for, Oxley calls for backup. As backup arrives, Redden fails to notice Jamaal and Iesha, who are sleeping in the back seat, until they wake up thanks to the commotion and sit up. Upon seeing them do so, Redden erroneously assumes an ambush is going to happen and draws and points his gun at the children, but Terrell grabs and diverts the gun away from them, leading to a scuffle, during which backup officer Bruce Sheppard puts Peter in an illegal chokehold and Terrell is cuffed by Oxley and Redden. At that moment, Holmes and Francis, drive by and see what's going on. Holmes and Francis stop, identify themselves and defuse the situation, but Terrell and Peter are still arrested and the kids are left shaken up by what they witnessed.
Later, the footage of the arrests is uploaded online and goes viral, leading to public outcry. The FJU detectives, still searching for the rapists, are caught in the middle of the controversy. Terrell and Peter, are soon bailed out by Drake and Pearce, thanks to Holmes calling them, and are taken to the hospital for oversight of their injuries; both of them are worried about Khalil, Jamaal and Iesha, and over how their wrongful arrests would affect their lives. Kira, Kim, and Winder' son, Eugene Jr., all treated Terrell and Peter. Oxley and Sheppard then arrive to try and talk to the Holmes family in the hospital, but the irate Drake and Francis stand up to them and force them to leave. Holmes then tells Drake, Andrea, Francis and Winder that he has discovered, with C.J.'s help, that the two racist officers who confronted his brothers have multiple complaints and misconduct violations, but Redden, being a rookie, is clean. He also reveals that they are under the direct command of Andrea's brother, Sergeant Michael "Mikey" Donnell, which shocks Andrea. Later, Terrell and Peter confront Andrea in the FJU; she apologizes for the incident, but defends that what happened to them was beyond her control, as she has no standing over how her brother supervises. As their confrontation with Andrea really gets heated, Drake and Holmes hold Terrell back and Ruiz and Wie hold Peter. Holmes stands up for Andrea against his brothers, agreeing that she had nothing to do with what happened, and Winder tells them that they will make sure the officers responsible for their wrongful arrests pay, one way or another. Later, in the lobby of the Internal Affairs Bureau, Frank, Laura and Jennifer confront Burton, Maggie, and Mikey over the latter's apparent failed supervision of the officers who racially profiled Terrell and Peter and the fact that the Holmes children witnessed what happened to them, until Winder and Taggart step in and stop the argument. Frank, upon noticing Oxley, confronts him over the arrests. When Oxley makes a racially insensitive statement, Frank punches him in the face and knocks him down. Oxley tries to press assault on an officer charges on Frank, but Taggart refuses to have Frank arrested since Oxley is under investigation for his actions against Holmes' family. Commissioner Smith and Bishop make an public announcement that the officers who committed the police brutality will face both a departmental review and a grand jury hearing. As Katherine prepares for the hearing, Oxley and Sheppard try to use their connections and friends in the department to sway the case in their favor, such as intimidating the Holmes family to drop the charges, and putting pressure on Katherine to throw the hearing, but to no avail.
Meanwhile, Drake, Ruiz and Richter discover who the two real rapists are and, after following them, catch them trying to rape another woman. When the rapists run, and the detectives try to chase them down, many nearby officers who support Sheppard and Oxley ignore their call for backup. However, a pair of officers who don't support the racist officers help to corner and arrest the rapists. After the victims identify them, Drake, Wie and Doyle managed to get the rapists to plead guilty of the crimes. Meanwhile, Officer Redden, feeling remorse for his actions, meet up with the Holmes family and sincerely apologizes to them for his part in the wrongful arrests. Seeing Redden's guilt, everyone in the family, including Terrell, Peter, Khalil, Jamaal and Iesha, forgives him and encourages him to learn from his mistakes, be smarter and do better in the future. Then, the Holmes family and the Donnell family meet up, and after an initially rough meeting with Holmes and Andrea as moderators, they come to a understanding and settle their dispute.
At the grand jury hearing, with Judge Michelle Craig (Sherry Stringfield) presiding, Redden testifies against Oxley and Sheppard, as does Holmes, Francis, Terrell, Peter and Khalil. Katherine grills Oxley and Sheppard into confessing that they made a mistake in racially profiling and arresting the wrong men, which impresses the entire Holmes family. Ultimately, the majority of the grand jury votes not to press criminal charges against the officers, but Commissioner Smith has the officers meet him in his office afterwards. With Katherine, Bishop, Taggart and Tuttle also present, Smith calls Oxley and Sheppard a disgrace to the police uniform and badge; he then fires Sheppard for breach of DPD protocol and excessive force for using an illegal chokehold, suspends Oxley for three months without pay for his racist statements and tells him that once back from said suspension, he will be demoted to indefinite desk duty and reassigned to the worst police district in Denver afterwards. He also suspends the officers who supported Sheppard and Oxley in their attempt to sway the case in their favor by intimidating the prosecution and the Holmes family, and ignoring the FJU's requests for backup. Redden admits his mistakes to Smith and offers his resignation, but Smith says that he still has a chance to prove himself to be a good cop and he has assigned him to another training officer, a black woman (who turns out to be one of the officers who helped the FJU catch the rapists), which Redden proudly accepts. Mikey then accepts responsibility for his failure to supervise his men, and warns against any officers who might try to retaliate against Redden, Holmes, and Francis for breaking the blue wall by testifying against Sheppard and Oxley, saying that anyone who does will have to deal with him personally.
At the end, the Holmes family hangs out with the Sullivans at their house, feeling relieved that the situation has finally been dealt with. As Finn teaches Khalil and Jameel how to play air hockey with Ryan helping them, Mary and Iesha play with Cody with Jennifer watching them, and Holmes, Kim and baby Franklin hang out with Laura. Frank thanks Drake and Katherine that he is thankful to them for ensuring that the officers were held accountable for their actions, and tells them the department will compensate them for what happened. Drake and Katherine respond that they hope more peaceful racial harmony will continue. Terrell and Peter then thank Drake and Katherine for all they done for them. Then, Drake, Frank, Holmes, Terrell and Peter talk about their military experiences as Katherine goes to spend time with Mary and Iesha alongside Jennifer.
#12 - "What's Our Dysfunction?"
Three young children go missing and the FJU is called in to investigate. They initially suspect their parents Martin and Patricia Stanton, as they are going through a nasty divorce and a vicious custody battle over the kids. Soon, however, the kidnapper is revealed to be the children's much-older sister Rachel who took them out of concern for their well-being after discovering that her parents were trying to turn the kids against the other by making false abuse and molestation allegations. Bennett, who has been working with the family over the custody issue, reveals to the FJU and Katherine that the bitter custody battle and the allegations that the parents have been making to each other have taken their toll on those children.
As Katherine and Doyle speak to Bishop about the case, he advises them that the children, should be placed in Child Protective Services when found until further notice. Shortly afterwards, Bishop gets a call that his wife Stacy suffered a massive stroke while visiting their oldest son son, Craig and has been hospitalized. As Bishop goes to the hospital to be with his family, EADA Jeremy Peake (Neal McDonough), a former Army JAG lawyer and a former soldier who was wounded in combat, becomes acting DA. After being filled in on the case, Peake told Katherine to have the FJU find Rachel and her siblings and put the three younger kids in Child Protective Services until proper arrangements can be made with Rachel. Nazario reveals that social services and the police have responded to domestic disputes at the Stantons' residence in the past by neighbors and one of the responding officers knows where Rachel lives. As Katherine calls Drake, Nazario goes to his office, where he injects himself with something.
The police track Rachel down, only to find her barricaded in her home with the kids and she makes it clear that she will not come out with her siblings unless she is granted custody. Drake, Ruiz and Bennett negotiate with Rachel. Rachel told them that their father is a controlling and somewhat abusive man and their mother is a narcissistic gold digger, which is why they were trying to make her younger siblings turn against each parent, and there is no one else to take care of them. Rachel insists that she is only one who can take care of them, refusing to let them go into foster care. Katherine, Cohen and Peake arrive to help. Following Peake and Bennett's advice, Katherine talks to Rachel that she knows everything their parents have done, and they will make sure that her siblings will not return to their parents until their divorce is settled. Once the situation is resolved peacefully and Rachel and her siblings come out, Katherine told her that she probably will be placed on probation, but likely won't face any other punishment for her drastic actions. Later, Drake, Katherine, Bennett and Peake explain to Martin and Patricia that their three younger children will likely be placed in Rachel's custody and that they will face child abuse and neglect charges for their actions.
At the end, Drake and Katherine visit the hospital where Bishop's wife is at. After seeing all of Bishop's children present in the waiting room, Bishop comes to the Sullivans and sadly reveals that Stacy is brain-dead. While his children say goodbye to their mother, he told the sympathetic Katherine to have Peake take over as acting D.A. while he takes a leave of absence to grieve. As Bishop says goodbye to his wife, the doctors pulls the plug on Stacy and she takes her last breath with the grieving, but stoic Bishop at her side.
#13 - "Shoot the Whales"
The FJU investigates a bus shooting which left three businessmen dead. It's soon discovered that the businessmen were big-paying johns in a prostitution service that appears to be connected to the joint FJU-Vice human trafficking case. However, both units are thrown for a loop when the investigation is suddenly taken over by the Major Crimes Division, whose head is revealed to be Lieutenant Robert Evans, states that one of the businessmen was investigated by them on a murder of his wife five years before and was never charged.
Taggart states that Evans has a questionable background for being a little rough with suspects at times, but there is no red flag on his record. Then, Wayne reveals to Drake, Andrea, Richter and Ruiz that he did a check on the three businessmen and one of them owned a second apartment, which he stayed at, and the second murdered businessman was involved with one of the girls they rescued from the ring months before. As tension rises between the three units over jurisdiction of the case, Drake and Andrea decide to go behind Major Crimes' back over the investigation of the bus shooting. Winder tells them to tread lightly and that he did not give them permission if they are caught to avoid getting in trouble. As they followed leads, Drake and Andrea discover from information from the businessmen's computer that they were involved with some missing girls in Las Vegas, Atlantic City, Los Angeles, Detroit and Chicago. But suddenly, several hitmen fire at them, trying to destroy the evidence. As they attempts to call for backup, Drake and Andrea return fire at them to keep them at bay and Drake quickly kills one of them. As they run the house while being pursued, two patrol officers arrive and provide covering fire, but one of them is shot dead and the other is wounded. As Andrea shoots another one of the hitmen dead, Drake carries the wounded officer to safety. As they went for cover at the Denver Aquarium, Andrea informs dispatch where they are at. Drake and Andrea fire at the hitmen until they start running low on ammo. As Drake distracts the hitmen while Andrea tends to the wounded officer, Holmes, Wie, Pearce, Rivas and other officers arrive and shoot down most of the hitman, leaving two still there. As Drake fights the first henchman and managed to toss him into the shark enclosure which he was mauled by a shark, the second hitman, whose brother was killed by Drake during the shootout aims his rifle at Drake, but is shot dead by Evans. Later, Pearce angrily confront Drake and Andrea but Evans quickly defended Drake and Andrea's action to Pearce. Drake begrudgingly thanks him and Evans apologizes to him, admitting that he was out of line before and he may have a checkered background, but it doesn't mean he's a bad cop.
As the wounded officer and three wounded hitmen, including the one mauled by the shark, are taken to the hospital, Ruiz, Richter, Francis and Kellerson make a huge discovery of their own, finding eight abducted girls in the basement of one of the victims' homes; Richter informs Winder about the find. As the girls are taken to the hospital for treatment, they tell to the FJU, Vice and Major Crimes detectives that some of the girls they saved were from out of state. Evans tries to speak to Andrea, but she icily tells him that they have a job to do and walks away from him.
Meanwhile, Katherine visits Bishop at his home and they talk about how to cope with their respective tragedies. As she adjusts to Peake's leadership, Katherine continues to investigate Audrey's past while Holmes learns Peter will likely redeploy as he and his family have a talk with him about it, and Wie remains concerned over Lisa's choice to reconcile with Jason.
At the end, Katherine goes to check on Drake and feels relieved that he survived the shootout. Ryan brings in Finn and Mary to see their father. Evans sees Mary from the distance and walks away quietly with his Major Crimes subordinates to avoid being seen by her.
#14 - "Gone To Pieces - Part 1"
The FJU investigates the murder of automobile executive Ralph Stiles, his wife and four children their large home. The family Is found bound, gagged and shot execution style. They learn the family was in a feud with another family, headed by former fellow executive and now rival Mark Audette, over the oldest daughter Carla falling in love with the Audette's family's oldest son William. Francis feels sickened by the brutality of the murders and Richter gives him some advice on how to deal with it. Drake and Ruiz investigate the Audette family and discover that they were in debt over a failed partnership deal with Stiles' company. With Holmes and Andrea tailing Audette and see him meeting up with two men in the alley. After taking pictures of them, the detectives are identified as hired hitmen. With the rest of the FJU arriving, they arrest Audette and the two hitmen.
Katherine and Doyle prosecute the three while Audette is represented by Jerry Bell (Mark Valley), an unscrupulous lawyer who uses underhanded tactics. Nazario and Cohen find evidence of Audette paying off the hitmen. Peake advise Katherine to try to get the hitmen to testify against Audette, which they do. During the case, Ruiz is visited by his mother Anna and his younger siblings, Lucia, Santiago, Victoria and Lucia's husband, Andres Ochoa. They revealed to him that their father Ramon died in a car accident while driving under the influence, killing himself and a couple in another vehicle. Also, Wie remains anxious for word over the situation of Lisa returning to Jason.
While working on the Audette case, Katherine continues to go over information about Audrey and discovers that she didn't exist until she started working in the café. Then Doyle comes to her office to tell her that the jury is back in the Audette's trial. Katherine copies the info of Audrey to her computer and then backs them up to a USB drive that she pockets, and goes with Doyle. As Katherine and Doyle board to the elevator to get to court, a mysterious man (Jake Busey) enters the D.A. office shortly from another elevator. In court, Audette was found guilty of all counts, and is given six life sentences with no chance of parole.
At the end, the man looks at Katherine's office and calls someone, telling them that Katherine is absent, but that he found the files of Audrey. Then, he deletes the files of Audrey from her computer. As she is walking in the D.A. room, Cohen saw Nazario inject himself with something. When she confronts him over it, Nazario tells her and she convinces him to tell Katherine. When Cohen and Nazario arrive at the office, they run into the man who attacks them before locks Cohen and Nazario in the office. Then, he set Katherine's office ablaze with Nazario and Cohen trapped inside...
Bishop doesn't appear in this episode.
#15 - "Gone To Pieces - Part 2"
As Peake hears the fire alarms sound, Peake, Katherine and Doyle rush to the D.A room where they see the fire in Katherine's office and Cohen and Nazario locked inside, screaming for help. As Doyle calls the Fire Department, Peake kicks the door open. Then, D.A. Investigator Lance Quelling (William "Big Sleeps" Stewart) arrived with fire extinguishers and he, Katherine and Peake use them to put the fires in Katherine's office. They get Nazario and Cohen out and Cohen informs Katherine that someone was in her office and she describes the attacker. As Nazario passes out, Peake orders them to call an ambulance. As Quelling does so, Cohen informs Katherine and Peake that Nazario has diabetes, which he'd known about for a few months, and she saw him inject insulin earlier. They go to Katherine's office to tell her about they met the attacker. Katherine realized that someone was targeting her and Peake orders to check all surveillance cameras.
As Nazario is being checked in the hospital, Francis and Wayne help Cohen, who identifies the attacker in the surveillance camera. Katherine doesn't recognize him. Drake then arrives and embraces his wife. He wants to find the man who targeted her and burned her office. Winder warns him not to do anything stupid. As the FJU works to find the arsonist, Bishop comes to the hospital, after hearing about what happened to Katherine's office. Katherine and Peake assure him that she is fine, but reveal that Nazario is in the hospital for smoke inhalation and diabetes. Peake tells Bishop he is not ready to return to work, which Bishop agrees with and wishes Nazario and Cohen the best. They identify the attacker as former DEA agent Carter Malarkey, who was fired five years ago over multiple misconduct charges and disappeared afterwards. Katherine has no knowledge of Malarkey and Drake suspects that someone sent him to get her.
Meanwhile, Malarkey meet up with his contact, who is no other than Evans, who tells them that he destroyed the files, but Katherine is still alive. Evans tells him that the Denver PD knows it was him who burned Katherine's office and he has to go into hiding. He warns Malarkey that if he is caught, he will have sacrifice himself, which Malarkey acknowledged. After Evans gives him some cash, Malarkey left. Then, Evans calls his collaborator (Thomas Gibson), who is the leader of Denver cell of the human trafficking ring, and tells him that Katherine is still alive and likely knows things about Audrey. The collaborator warns Evans that they have to lay low for a bit because their boss and the other cells from different cities are worried about what is happening in Denver. Evans knows that and said that he will deal with Katherine whenever possible. He also informs his collaborator that Audrey has befriended Mary. The displeased collaborator told Evans to wait for awhile before he can take care of the Sullivan family and others because their operation has not yet been compromised. After he hangs up, his aide tells him that the House committee is ready. The collaborator, revealed to be a Congressman, responds that he'll be there soon.
As the manhunt for Malarkey continues, Drake and Ruiz, who decides to help with the manhunt before going to his father's funeral, pursues leads on Malarkey. Then an eyewitness spots Malarkey after seeing his face on the news, and calls the police. Drake, Ruiz, Holmes, Andrea, Richter and Quelling pursue him. Once they cornered him in the side of the light-rail train stop, Drake berates him for targeting Katherine with Ruiz, Richter, Holmes, Andrea and Quelling watching. Malarkey only hints that a cop sent him to kill her and destroy the evidence. When Drake demands the name of the cop who sent him, Malarkey snarks at him to find out for himself before swallowing a cyanide pill and dying from it despite Drake and Ruiz's efforts to save him.
During the manhunt, Wie gets a call from Lisa, who informs her that Jason has supposedly entered a batterer intervention program, and that he's seems to be getting better. In the hospital, Nazario apologizes to Katherine and Cohen for keeping his diagnosis from them. He also tells them that he is considering taking a promotion to a less stressful position. At home, Ryan comforts Katherine about what happened while Finn and Mary embrace their mother. Drake and Katherine talk and she shows him the USB drive and informs him she has some information on Audrey.
At the end, as Andrea walks home from the hospital, Evans confronts her from the shadows. Andrea refuses to talk to him, but then Evans reminds her of the "love" they once shared. However, Andrea responds that their relationship wasn't love, it was abuse, and tells him that he was the worst mistake of her life. As they argue about the past, Andrea reminds Evans that she didn't ruin his marriage and career - he did that on his own. Evans angrily drags Andrea into an alley, and turn violent on her, confront her over their past before warning her that he wouldn't let her ruin his life again. Andrea responds by kneeing him and punching him away from her. She told him that she won't reveal what happened, but warns him to stay away from her and her family before walking away. A flashback reveals Evans entering a bedroom where he seduces a young Andrea (Oona Laurence) in bed, kissing her on a cheek before closing the door behind him...
#16 - "Baby Blues"
At the 911 Center, a dispatcher gets a call from a heavily pregnant woman name Abby Collins whose home is broken into as her brother was away and shortly, she is abducted as the dispatcher listens in. The FJU is called in to find Abby. Drake and Ruiz question Abby's ex-boyfriend, Jerry Glenn (Lou Ferrigno Jr) who left her because of irreconcilable differences and is ruled out a suspect because he had an alibi working as chief computer engineer at the tech company, where his father Nathan Glenn (Michael O'Neill), who is the company's CEO, Jerry's current girlfriend, Nathan's chief technology officer Megan Keaton (Jillian Murray) and Nathan's head of security Jacob Baker (Connor Trinneer), and Megan's mother, foundation chairwoman Joan Keaton (Holland Taylor). One of Jerry's co-workers, another engineer Miles Harris (Denzel Whitaker) reveals to Drake and Ruiz that Nathan didn't approve of Abby because of her middle-class background and apparently their breakup likely happened because of it, and also reveals that Joan has the same prejudice. As the FJU checks out leads, Holmes and Andrea speak to Abby's brother Howard and he says that the baby is from Jerry after they broke up. Abby obstetrician arrives, who happens to be Dr. Gary O'Meara (Mike Farrell), who was Katherine's OB doctor and helped deliver Finn and Mary, as well as both of Amanda's sons. Dr. O'Meara reveals that Abby has Placenta Previa and, if her placenta ruptures, she will bleed to death if she gives birth to her baby without a cesarean section, putting the FJU on notice that they are on a clock to find Abby alive. Winder tells the FJU to work fast and find Abby as soon as possible.
During the case, Ryan is lecturing law-school students as a consultant. During the lecture, he is surprised to see a teenager girl named Sophie (Caitlin Carmichael). After the lecture, Ryan asks Sophie what she's doing there. Sophie tells Ryan that she needs a little favor as she explains her 'problem', but Ryan gets suspicious. Then, Sophie whispers in Ryan's ear and walk away, leaving Ryan shocked.
While searching for leads, Richter and Francis find the vehicle with blood in it. Cooke and C.J. confirmed the blood was Abby's, which Dr. O'Meara reveals that that they have less than several hours to find her. Drake and Ruiz question Jerry and Megan again and he reveals that they broke up because they had an argument over his father and that she wanted to stay in middle-class. Megan says that Baker discovered Jerry's love affair with Abby and he told Nathan, which resulted in the break-up. He was shocked that Abby's baby was his and realized it happened shortly before the break up. As Drake and Ruiz return, Katherine has Cohen and Quelling, who is her temporary partner due to Nazario being put on medical leave, assist the FJU in the investigate and met up with Dr. O'Meara, who reveals that Abby is one of his last patients before he officially retires after five decades practicing medicine. Drake and Katherine remembered how Dr. O'Meara saved her life when she was bleeding out when she had Mary during the COVID-19 pandemic. A brief flashback shows Katherine on the operating table as Dr. O'Meara and others did a C-Section to save her and Mary. Dr. O'Meara says he heard about what happened to Amanda and offers Drake his condolences. Wayne does a check on Nathan and Baker. Then C.J. found a doorbell camera from another house to the vehicle and it shows that two men moved Abby to it. After identifying the two kidnappers, the FJU raided their houses and that they were nowhere to be found. Francis and Cohen finds out that they had written receipts of a fast-food joint north of Denver.
All of the FJU detectives, along with Cohen and Quelling head for the area. One fast-food attendant tells them that he saw both of them in a house that was put for sale and that has no one lives there in a long time. Drake, Holmes, Cohen and Quelling check out the house and they hear Abby whimpering. As they go inside, they see the two kidnappers. Cohen and Holmes catch one kidnapper, while Drake and Quelling shoot the second in self-defense. Then they find Abby, bleeding out. As Quelling calls for an ambulance, Abby told Drake that she is about to give birth and told him that Baker came to see her a day before the abduction and tried to pay her to leave Jerry alone, contradicting Baker previous denial of seeing her before it happened. As she screams in pain, the other FJU detectives and Abby pleaded with Drake and the others to deliver the baby, even though she'll die. Drake called Dr. O'Meara and gives him the situation and puts the phone on the speaker. With Abby's clear consent, Dr. O'Meara gives Drake, Holmes and Richter instructions and they successfully deliver a baby, whom Abby names Jeffrey in honor of her father. During the childbirth, she revealed her abductors were paid by someone to kidnap her and let her and Jeffrey die. Sadly, Abby passes away and Dr. O'Meara called her time of death on the phone.
While investigating where the money came from, it was revealed to be from Baker, at which Drake and Ruiz arrested him. During interrogation, he eventually reveals that both Nathan and Joan knew about the baby and both paid him to pay Abby to stay away from Jerry, and when she refused to take the money, intending to tell Jerry the truth, they instructed him to use the money to hire the men to kidnap Abby, which infuriates both Jerry and Megan, who never knew about the plot. As Nathan and Joan arrive with their lawyers, Jerry chastises them for having Abby killed and trying to let his son die. Megan angrily confronts her mother and Nathan as well, over their prejudice towards the middle-class. They reveal their beliefs that the baby would have ruined everything and Jerry would have gone back to Abby, but Megan knew that would never happened because she and Jerry are so in love with each other. Joan then reveals her belief that even if Jerry hadn't returned to Abby, she still could've filed a paternity suit and gone after both the Glenn and Keaton fortunes, but Jerry rebukes this, citing that Abby only wanted to live a normal life, and that while he wouldn't have gotten back with her, he still would've taken responsibility for their child. As Nathan and Joan are arrested for conspiracy for the kidnapping and murder of Abby, Jerry and Megan leave the station. Dr. O'Meara speaks to Drake about the similarities between Katherine and Abby since they had the same condition. The flashback scene shows Drake feeling helpless over the situation with Katherine, who had Placenta Previa and her placenta ruptured when she was giving birth to Mary. Amanda and Rachel give Drake some support.
At the end, Drake and Katherine bring over Finn and Mary to see Dr. O'Meara, who finishes delivering his last baby to his last patient. The Sullivan family attend his retirement ceremony, which Katherine gives an emotional speech on how if it hadn't been for Dr. O'Meara saving her and Mary, she would never have lived to put as many bad people away as she did nor would she have been around for her family. At home, Drake reveals to Katherine how he remembers feeling helpless when he saw her bleeding out when she had Mary and couldn't be with her when Dr. O'Meara worked on her. Katherine says that she's glad to be here now for him, their children, convicting so many bad people and finally giving justice to so many good people as they embrace each other.
Nazario and Bishop don't appear in this episode.
#17 - "Blues Day"
Two months after the events of "Driving While Black", Commissioner Smith declares a department-wide "Blues Day", which requires all DPD officers, including those in specialized units and COs, to spend at least four hours of their shift on patrol in order to reconnect with the community. Taggart has Drake partnered up with Holmes, Ruiz with Francis and Richter with Andrea, while Winder partners with Wie. After learning of "Blues Day", Peake decides to follow suit after calling Bishop, who agrees with the idea. Peake told all ADAs and DA investigators about that he will follow in the DPD's example and will temporarily reassign all of them for a day in order to reconnect with the community. He temporarily reassigns Katherine and Doyle to family court cases, which Doyle isn't happy about, but Katherine agrees with it since she knows about helping troubled families in need. Peake assigns Cohen and Quelling to find a witness in a high-profile murder trial who has gone AWOL.
Drake and Holmes go to a local community center in an attempt to reach out to the members, who consist mainly of minorities. They are met with some resistance because of the community's mistrust of cops. But when Holmes shares that his own brothers were victims of police brutality two months before and Drake informs everyone that he stood up against the racist cops responsible for it and that his wife grilled them into admitting their mistake of racially profiling them to the grand jury, which cost them their reputations and jobs among other things, the leader of the community center Bernard Pitt (Michael Dorn) and others become willing to cooperate with them. Drake also explains about how he was framed for murder and, after he was cleared, joined the Denver PD to make a difference. He and Holmes also notice a gang trying to bring in new recruits and Pitt tells them it has happening for months now. He reveals that he was a gang member once and was once a victim of racial profiling while just. After he was released, he established the community center to make a difference for some African-Americans to rebuild their lives and for younger ones to stay away from the gangs. Drake and Holmes confront the gang leader and warn him to stay away from the community center and not recruit any more youths in his gang, which Pitt and the community center applauds Drake and Holmes for kicking the gang out.
While at a grocery store, Ryan receives a visit from Sophie again. It is then revealed that she is an illegitimate daughter of his brother Patrick, conceived when he and his wife had separated years before. Sophie, in searching for her father, found her uncle a few years ago, and now wishes to meet him and his family. Ryan however is unsure of this as he fears blowing up his brother's marriage and life for this.
While on patrol, Richter and Andrea get a call about a Peeping Tom in an apartment complex and investigate the area. They discover the man peeking in the apartment of two co-eds. When they confront him, the man pulls a gun and fires at them. After a foot chase, Richter and Andrea catch the prowler. It is discovered the man was wanted in Oklahoma for murder and escaped from the state's prison. Meanwhile, Ruiz and Francis respond to a park where a girl was abducted. Following leads, they discover a car where the kidnapped girl was seen in at and call for backup. As the car stopped, Ruiz, Francis and the other officers rescue the girl and arrest the kidnapper, who is revealed to be a child molester.
While Winder and Wie were on patrol, they received a call of domestic dispute call from a location that happens to be where Lisa is at. As Winder and Wie arrive with backup, they find Jason has beaten Lisa up again. As Winder called for an ambulance, Wie tells the backup officers to arrest Jason, and comforts her sister as an ambulance arrives. At the hospital, while being tended to her older brother Nolan (guest star Vincent Rodriguez III) Lisa gets the news that her baby is okay, but is devastated over Jason's relapse into abuse. After checking the batter's intervention program, Wie discovers that though Jason did attend the first few meetings, he stopped after conflicting with another member of the program who insulted his manhood, and never returned. Wie then relays this information to Lisa who, devastated and betrayed that Jason has been lying to her for weeks, decides that it's the last straw, and decides to press charges and file for divorce.
As Katherine and Doyle deal with family court cases, they help a divorce couple who are going through a bitter custody battle over their three children. The couple's son reveals a horrifying secret to Katherine that he saw his father had raped his sister and he threatened to hurt both of them and rape his other sister if he told his mother about it. She and Doyle have both the son and daughter testify to this in court . The father is then arrested in court. Meanwhile, after a long search, Cohen and Quelling find the missing witness, who is hiding in a motel under a different name because she is to afraid to testify against the murderer after learning that he had supposedly intimidated another witness. Cohen and Quelling convince her testify and personally protect from an attempted assault from one of the murderer's friends.
After a long day, Blues Day comes to an end. Ruiz receives a call from Erica that she finished her NASA training and was coming home. Nazario visits Katherine to talk about about his health issues and the fire in Katherine's office, which was since been repaired. And at home, Finn and Mary tell Drake and Katherine that they do make a difference in the community.
#18 - "My Brother's Keeper"
In 2009, the Donnell family throw a barbecue party to celebrate Mikey's birthday. Mikey share a private moment with his slibings as they opens up about their family life before gives his sister advice about college. Then, Evans arrived at the party where he surprise Mikey with a gift for his new job. After the party, Evans flirts with Andrea but she share her annoyance. Then, Evans comfort a upset Andrea as he confessed his feelings for her. Later, Andrea gets a phone call from a drunken Mikey who tells her that she is his favourite slibing and described her as a sweetest girl with a good heart. Then, as she hangs up her call, Andrea gets sweet-talk by Evans into getting back in bed with him.
In present day, while at work, Andrea receives distressing call from her brother Mikey, begging her help. Drake, Andrea, Richter and Holmes arrive at an apartment where they walks into Mikey covered in blood, and a naked African-American woman dead in the bedroom. Drake and Richter stop a furious Holmes from attacking Mikey as Andrea struggling to find the answer. As backup and paramedics arrive at crime scene, Mikey reveals he went out with his colleagues after work and they ended up in a strip bar. Mikey admits he can't remember anything and last thing he does remember that he was casually flirting with the victim but denying of anything with her. As Drake and Andrea try to comfort Mikey, Evans and his MCS team turn up at the apartment and arrest Mikey for murder.
The news about Mikey's arrest becomes public, and the FJU left furious over Major Crimes taking over their investigation again and arresting Mikey out of the blue, but Winder and Evans stands by their decision as Winder states that they can't get involved because Mikey is family to one of his subordinates and it could create conflict of interest. Meanwhile, Andrea visits her ex-husband Chris and attempts to get him to represents Mikey in court, but Chris turns down Andrea's offer as he explains that he will be representing the victim's family. Angered, Andrea accuses Chris of turning against her family, but Chris warns Andrea that the evidence against Mikey is pretty damning. Then, Andrea calls Katherine and asks her to represents Mikey in court, which Katherine can't because she's an ADA, but she calls her friend Emily to represent him.
Meanwhile, Ruiz gets a call that his son Angel was arrested over a fight at a gas station. After Ruiz pays his son's bail, he tells his father that the fight was over a guy trying to recruit his friend to a gang, and he confronted him to get him to back off. Ruiz then deals with the gang leader himself, warning him to stay away from Angel and his friends. Also, Wie, with the help of Drake, Holmes, and Richter, confronts Jason after he makes bail, threatening him to stay away from his wife and children once and for all.
Meanwhile, Drake and Katherine tracks down the witness from the bar. She explains she saw Mikey leave the bar with the victim, but another woman followed after them. As Drake and Katherine drive back to the FJU HQ with their witness, a car pulls up and someone from inside opens fire, hitting the witness before the car speeds off. Drake and Katherine try to save the wounded witness, but she dies in the former's arms. While the FJU struggles to find new leads, the victim's family publicly threatens to ruin the entire Donnell family unless Mikey admits to the murder. Later in the ladies' bathroom, Evans comforts an upset Andrea about the situation with Mikey. Andrea tells Evans that he doesn't care about helping Mikey, explaining that he wants her to be humiliated but Evans denied everything as he confessed his love for Andrea. Then, Evans kisses Andrea but she rejected him, telling him that he doesn't have any chance of winning her back.
Emily starts having second thoughts over representing Mikey due to the amount of death threats she has received, but Katherine, Joseph and Maggie tries to convince Emily to stay on. Then, Francis and Richter show Drake the CCTV video revealing Mikey collapsing outside the bar, and the victim and a brown-hair woman put him into his car; the victim was then cholorformed by two men and put in the trunk of Mikey's car. At the café where Audrey works, Andrea finds herself opening up to Audrey about her troubles. As Andrea and Audrey talk about their personal life, Andrea left shocked to discover Audrey is Evans' adopted daughter and that she is 19 years old. Then, Audrey tells Andrea that she sees her dad meeting up with a woman and overhears them talking about framing somebody. Andrea shows Audrey random photos of Mikey, his friends and her family before Audrey recognizes Evans' mystery woman - Detective Sarah Howard (Lauren Ash) in one of the photos.
The FJU arrive at the location where they gets involved in the shooting with Howard and her accomplices. Then, Drake and Andrea confront Howard in a standoff over framing Mikey. Howard confessed that she was in love with Mikey but, being a married man, he rejected her. Spurned, Howard paid the victim to drug Mikey's drink, and the other men to kill her and frame Mikey for the murder. As Andrea pushes for answers, Evans appears in the shadows and shoots Howard in the neck. Drake gets annoyed with Evans while Andrea tries to save a wounded Howard. Howard tells Andrea that it was Evans who suggested the entire scheme to her before dying in Andrea's arms. As the police and paramedics arrive, Drake and Evans continue to argue until a furious Andrea order them to stop.
At the end, the FJU and Donnell family celebrated Mikey's exoneration and freedom while Chris apologizes to Andrea and her family. Then Andrea visits a shocked Evans in his house and telling him that she knows he helped set Mikey up. Evans strongly denies this, but his feelings change when Andrea mention Audrey's name before questioning him about her age. He refuses to answer Andrea's questions, but when Andrea accused Evans of using Audrey for sex, Evans accidentally reveals that he would never sleep his real child before smugly whispering in Andrea's ear. Horrified of the truth, Andrea slaps Evans and threatens to tell her family, but Evans threatens to destroy her career if she does before orders her to get out of his house. As Andrea leave the house in tears, Mary appears from behind the house, revealing that she had heard the fight and recorded the conversation while eavesdropping.
Nazario and Bishop don't appear in this episode.
#19 - "A Hidden Darkness"
As Drake and Katherine speak to Ryan about their most recent case, Finn notes that Mary is out late, which is unusual. Then Mary returns home and shows her parents and grandfather the video she made of the confrontation between Andrea and Evans, which reveals that Evans was the one who set up Mikey, that he is Audrey's real father and he knew Andrea when she was a teenager, which shocks and horrifies Drake and Katherine, especially when they realize that their daughter is a witness. Mary then comes clean to them about Evans being in a relationship with a much younger woman and that she didn't know he was a cop until now. Drake realizes that Evans had to be the one who sent Malarkey to kill Katherine in her office and destroyed the evidence of Audrey, and that he murdered Sarah Howard to cover his tracks in framing Mikey. Then, Katherine remembers Andrea telling Wie about her being in an abusive relationship when she was a teenager and realizes in shock that her ex was Evans. As Drake and Katherine argue on how to handle the situation without getting Mary involved, Ryan scolds them to stop arguing and that they need to plan things out without upsetting their children and while avoiding taking drastic actions. Mary, upset over not revealing her secrets sooner, is scolded by Finn for befriending Audrey in the first place and not revealing things sooner, but Drake and Katherine tell him to stop and send him to his room. They tell Mary that, while they are disappointed with her for keeping such secrets, they are also glad she came clean now as they hold and comfort their daughter.
Meanwhile, the horrifically mutilated body of a woman named Tracy Baumgartner is found in the city's garbage dump and the FJU is asked to take the case when it is revealed that the woman had been recently released from prison after serving 15 years for abusing her son Stan. With help from Dr. Fleiss, the unit's suspicion's are quickly confirmed when the evidence confirms that Stan, now an adult who suffers from PTSD and other mental issues associated from her years of abuse, was her killer. Stan admits that he was angry that she only served 15 years of what should have been a life without parole sentence and decided to do to her what she had done to him, so he broke into her home and proceeded to torture, mutilate, then murder her. Upon being arrested, however, Stan tells the detectives to dig up his mother's backyard and when they do so, they discover the skeleton of another child. The case then takes a very shocking turn when Stan reveals that the child was his younger brother Harry and their mother similarly abused him, eventually brutally murdering him and forcing the eldest son to bury the body. With his mental state, Katherine and Doyle agreed that he should be sentenced to a mental institute and Stan was sentenced to a maximum security mental hospital.
Meanwhile, Andrea is visited by Evans, wanting to discuss about Audrey, but she refuses to hear it. Noticing his partner's behavior, Holmes confronts her in a bunk room in the squad, wanting to know what was going on. Andrea explains her story and her history with Evans to him. When Holmes attempts to comfort her, Andrea breaks down in tears and warns Holmes it gets more complicated.
Also, Wie and Lisa have almost finished moving Lisa out of the house she shared with Jason, and the two make plans to finish moving the rest of her stuff. However, Lisa goes to the house earlier than planned, and when Wie cannot reach her, she takes Richter and Francis to the house to check on her. There, they find the place ransacked, and Lisa beaten badly. As Richter calls for an ambulance, Wie and Francis tend to Lisa, who reveals that Jason, who had made bail and was under a protective order preventing him from contacting or coming near Lisa, surprised her at the house, begging her for once last chance. When she refused and made it clear that he had blown his last chance and that there was no hope of them getting back together now, he flew into a rage and beat her severely. She also reveals that the beating sent her into labor as the ambulance arrives. As Wie goes with Lisa to the hospital, Richter and Francis notify the FJU. Despite being in the middle of the murder case, Drake and Ruiz work with the two, and track Jason down, stopping him before he can skip town and bring him in.
At the hospital, doctors tend to Lisa and her coming child, while Wie and Nolan (who isn't allowed to work on his sister) watch on, their parents Liam (guest star Tzi Ma) and Judy Wie (guest star Rosalind Chao) arrive with Joss, Abby, and Ray after Nolan had called them. An hour later, doctors bring incredibly bittersweet news: Lisa successfully delivered a baby girl, but the stress of Jason's assault and the childbirth was too much for her body to handle and she crashed. They tried to revive her without success; they also note that the baby is fine and seems healthy. Hannah, Nolan, and their parents are devastated by Lisa's death, with Liam wondering how the children will handle the news. Meanwhile, the FJU detectives interrogate Jason over the assault and are able to get him to confess to it just as Wie breaks the news of her sister's death to them via text. When they inform Jason, he refuses to believe them until Wie texts them a picture of Lisa's body for them to show him. Upon seeing said picture, the reality of what he has done starts to set in, and he panics as he remembers his children and new baby. But a furious Drake grabs him by the neck, and snarls at him not to pretend like he cared now, before slamming him into the room's table and arresting him for Lisa's assault and murder. Later, Katherine and Doyle meet with Wie and her family, and assure them that Jason will get the full ride for what he has done.
Meanwhile, Katherine tells Cohen and Quelling about Evans and shows them the video of Evans and Andrea. Katherine has Quelling follow Evans since he doesn't know him. As Quelling tails Evans, he sees him meeting with Congressman Dean Ryder, who is Evans' collaborator. As Quelling listens in, Ryder tells Evans that their boss has scheduled a private meeting when he arrives in Denver the next day on Air Force One, which unsettles Evans. Ryder says that their boss wants a word about a situation that could compromise their human trafficking ring, which makes Quelling realize that Ryder and Evans are involved in the ring. After Ryder tells Evans where the meeting will take place, Quelling quickly warns Drake, Katherine, Cohen and Peake about it, which shocks them.
At the end, after they comfort a upset Wie about losing her sister, Andrea tells Holmes that she decides to tell Drake and Katherine the truth. Then, Andrea and Holmes went to Katherine's office where Andrea reveal the full story to Drake and Katherine before then making a huge confession about Audrey. Meanwhile, a suspicious Audrey sneakily goes to Evans' room to search for information, and finds a hidden box. Audrey opens the box which is revealed to contain some Andrea's old things, and is absolutely shocked to find a old photo of a young Andrea holding a baby girl with the message saying "Dear my child, one day, you will understand the truth and hopefully, you can forgive me. Signed, your Mom." written on the back of the photo. Evans arrives and Audrey confronts him about the photo. As they argue about the discovery, Evans lashes out at Audrey and blames her for being such a "mistake" just like her mother. A flashback scene show Evans whispers Andrea "to their baby girl" into her ear, confirmed that Andrea is Audrey's biological mother. Horrified at the truth, Audrey attempts to leave but Evans furiously knocks her out and then locks her into his car trunk.
Nazario and Bishop don't appear in this episode.
#20 - "Top of the Chain"
Drake, Holmes and Andrea inform Winder about Andrea being Audrey's biological mother from a year-long abusive relationship with Evans, and that Mary had recorded their confrontation, with Evans admitting to framing Mikey and his relationship with Andrea. Andrea admits that she blames herself over what happened with Evans but Winder comforts her, promise that Evans will pay for his actions. Then, Katherine and Quelling informs Drake, Winder and Pearce about Evans' meeting with Ryder. Pearce suggests that her detectives tail Evans, but Drake says that they should combine their teams to follow Evans and Ryder to see who the mastermind of the ring is since he is arriving with the President on Air Force One. Katherine suggests that they should keep the info about the mastermind being in the President's staff under wraps since they don't know who it is yet and they need hard evidence to identify them as such. Quelling tells that he knows where the meeting where it will occur. Winder tells everyone that he has to inform Commissioner Smith about Evans' involvement. Ryan, Finn and Mary return to the station, where Ryan informs Drake and Katherine that Audrey has been missing; her co-workers at the diner said that she never showed up for work. Holmes relays it to Winder and Andrea, who becomes worried about her daughter and believes that Evans might have done something to her. Winder sends Holmes to find her, but Andrea insists that they find Audrey together. But Winder benches her, feeling that she has been compromised by the discovery that Audrey is her biological daughter and what Evans did to her as a teenager. Holmes tells her to meet up with him later after she tells her family the truth about everything and that he'll get Terrell to help find Audrey. Andrea then calls her mother, telling her to arrange a family meeting at the station quickly, saying it's important.
As Winder and Pearce sends Rivas to join Quelling, Richter and Francis in following Evans, they also have Drake, Ruiz, Cohen and Kellerson tail Ryder. While Commissioner Smith converses with Winder and Pearce in the former's office, Andrea's family arrives at the FJU squad room. In a private conference room, she reveals to them everything: her relationship with Evans and his eventual abuse, her pregnancy with Audrey and decision to give her up for adoption and conceal everything from her family, and Evans' involvement in the human trafficking ring and that he set up Mikey, with her showing Mary's video as proof. Burton and Maggie are stunned and angered by the news and her brothers are shocked by it. Mikey is aghast that Evans set him up along with Howard, and accuses Andrea of protecting the corrupt lieutenant, but she denies of his accusations, reminding him that he would still be in prison if Audrey hadn't help her out. Burton furiously wants to hunt Evans down himself, but Smith tells him that they are handling the situation while Maggie and Joseph tries to clam Burton down. Then, Burton sends Mikey to join Andrea, Holmes and Terrell's search to find Audrey. Wie also returns, seeking some solace over Lisa's death. Winder and Katherine give her comfort over it.
At the D.A. Office, Bishop returns to work. Katherine, Doyle and Peake fill him in about Evans and such. Bishop tells them to tread lightly with Evans and Ryder. Nazario shows up as well and is filled in too; he informs everyone that he will accept his promotion after the case is over. Bishop has him join the Holmes' brothers and the Donnells in finding Audrey. At night, Ryan has a neighbor watch over Finn and Mary as he goes to help with the search for Audrey. As Mary secretly prepares to sneak out, Finn comes in her room her. She told her brother that she might know where Audrey is, since she once mentioned that Evans owns part of a restaurant in Downtown Denver. Finn says he'll go with her, but tells her to call their dad. As they were leaving, Mary does so, and tells him about Evans' location. Drake relays it to Holmes, and he, Andrea, Terrell, Mikey and Nazario head to the restaurant.
Later, the two teams follow Evans and Ryder to an abandoned gas station. Then, few other people show up, including White House Chief of Staff Darren Nelson (Timothy Olyphant) and Secret Service Agent Reed Williams (Malik Yoba). Drake and the others are shocked to see Nelson in with them. Nelson reveals that all the other cells are concerned about how the FJU and and other units around the country have been onto them for months. Evans tries to assure them that he will handle things on his end, but Ryder suggests that they clean house. Nelson says all of the other cells' customers are getting concerned. Williams suggests that they temporarily suspend operations, but Nelson refuses, saying that they don't want to disappoint their customers in not selling the girls they abduct to them and admits he's in charge, officially revealing Nelson as the leader of the human trafficking ring. Katherine, Winder and Pearce advise them not to move in on them and that they will notify the FBI about all this. Nelson told Evans that they will have to eliminate loose ends, including his own daughter Audrey. Evans at first refuses, but reluctantly agrees that he will take out Audrey after Nelson threatens to sell her off too. As the meeting ends, Evans leaves, with Ryder, Williams, and several other Secret Service agents following them. Drake suggests that they tall Evans and Ryder, which they agree to do as Smith and Taggart call the FBI.
Later, Finn and Mary arrive in the restaurant which is closed, and sees someone in the building. Then they spot Audrey, bound and being brought out by Evans, who intends to help her disappear. However, Ryder, Williams, and their agents show up, having anticipated this, and the agents hold Evans at gunpoint, while Ryder draws a silenced pistol. Realizing that he is going to kill Audrey, Finn has a plan and swung a hammer to a nearby car, setting off the car alarm. With the men distracted by the alarm, Audrey breaks loose and runs into the different direction, running Finn and Mary on the way. After freeing her, they run out as Williams arrives and spots them. He draws a weapon, but Evans grabs it and struggles with him before knocking him out. After a brief foot chase, Holmes, Andrea, Nazario, Terrell and Mikey arrive and take down the other Secret Service agents chasing them as Drake, Ruiz, Cohen and Kellerson join up with them. Evans violently attacks Ryder for trying to kill Audrey. Ryder tries to defend his action but Evans terrifying Ryder, even threatens to come after Ryder's family. Then, Evans and Ryder try to escape separately as the police catch up with them. Ruiz and Kellerson quickly corner the corrupt congressman, while Andrea catches and takes down Evans with her hand-to-hand skills and holds her gun to his head. Andrea confront Evans over kidnapping Audrey, but he tells her that he had the right to be involved in his child's life, reminding Andrea the damage she caused after his wife and son left him. Enraged, Andrea prepares to shoot Evans until Drake, Holmes and Nazario manage to talk her out of killing him. As Evans, Ryder, Williams and some of the other surviving men are arrested, Drake and Andrea tracks down Audrey, Finn and Mary in the train station before taking them to the police station where Audrey informs Drake and Andrea that she knows the latter is her biological mother and that Evans knocked her out after she found out. Andrea apologizes to Audrey for putting her in danger and getting Evans involved into their life but Audrey tells her that it wasn't her fault. Drake then reunites with his children. Going over Evan's files in the restaurant, Francis and Wayne discover that Evans kept the names of every member of the ring as an insurance policy. Katherine joyfully reunites with Drake, Finn, and Mary, with Audrey reveals of how the latter two saved her. Both Drake and Katherine show pride for their children's bravery in saving Audrey and contacting them about the restaurant, but express disappointment and ground them for running off to find Audrey and nearly getting themselves killed in the process.
The next day, everyone watches the news of the arrests of Nelson and many high-profile people (law enforcement officials, businessmen, lawyers, D.A.s, judges, and even politicians) involved in then nationwide human trafficking ring thanks to the list the FJU found on Evans' files which has been handed over to the FBI.
#21 - "Trial of the Century - Part 1"
Katherine is assigned to be a member of the prosecuting team in Washington D.C. on a huge, widely-publicized and heavily secured trial against the surviving members of the human trafficking ring. The trial becomes an intense battle of wits against the elite prosecution team and the powerful defense team.
#22 - "Trial of the Century - Part 2"
As the trial reaches towards it's climax, Drake, Katherine and others work to discredit the defense team.
Final appearance of Jeremy Ratchford (Mario Nazario) as a regular.
Season 3 (2031-32)
#1 - "Policy of Truth - Part 1"
In the aftermath of the sex trafficking ring trial, a women's rights movement arises as Lt. Wie's brother-in-law goes on trial for her sister's murder. Drake, Katherine and company, however, are shocked when they learn old enemy Milo Stetler is assisting the case's defense which is also being run by his nephew, and is hoping to get revenge on the Sullivans by getting Jason acquitted and will do anything to make that happen.
William "Big Sleeps" Stewart (Lance Quelling) is upgraded to series regular.
#2 - "Policy of Truth - Part 2"
After the defense team uses shady tactics to get vital evidence thrown out, Katherine and the prosecution double up their efforts to expose Jason as the abusive, insecure man he is to discredit his defense and prevent him from walking free. Meanwhile, Doyle's plans to handle the protest situation backfires on him and Sophie calls Ryan for help.
#3 - "Empire"
After an businessman and his family are found gruesomely murdered with their throats slit, the FJU investigates the scene and Cooke determines that the wife and kids were murdered first and the businessman saw the whole thing before he was finished off. Then Sergeant Pearce, along with Kellerson, Rivas and new Vice Detective Melody Spier (Sami Gayle) arrive, revealing that the man had ties to a ruthless and powerful Russian Mafia syndicate. The meeting between the FJU and Vice brings up the theory that the man was going to blow the whistle on the Mafia to them and the FBI. Then, FBI agents Nick Graham (Andrew Rannells) and Tariq Cohen (Raviv Ullman), Hessa's older brother, arrive. Tariq and Graham revealed that the Russian crime syndicate has connections to many cities worldwide, including the United States, which includes New York, Chicago, Los Angeles, San Francisco, Washington D.C., Miami, New Orleans, and Boston and have recently moved to Detroit, Philadelphia, St. Louis, and Denver. With help from C.J. and the FBI database, they find that the murders match the memo of mob enforcer Pavel Belinsky. Using her own experiences from working with DHS, Dr. Fleiss warns that the Russian Mafia will kill anyone who get in their way and have the reputation of killing their enemies in the most brutal fashions possible.
As they search for Belinsky, Katherine asks Dr. Fleiss about her input for Stetler; she notes that he is an unprincipled grandiose narcissist, and that he'll do whatever he has to to win against someone he feels has wronged him. Later, Drake and Katherine are visited by Emily and two of her children, who hang out with Finn and Mary; Emily says that she's glad that Jason Russo was found guilty. Katherine tells her that Jason's family is suing for custody of Lisa's children with the Stetlers representing them and that Chris Garnett is representing the Wie family. Knowing Stetler's past and that Chris is unfamiliar with Stetler's tactics, Katherine asks Emily to co-represent the Wie family with Chris, which she agrees. Then Emily reveals that Doyle's husband Jake came to see her, stating that they have been victimized by online trolls, which shocks both Katherine and Drake. Richter and Francis also find that Doyle and Jake's house was vandalized. After noticing Doyle's erratic behavior, Cohen and Francis speak to Quelling and Bishop about it.
Meanwhile, Ryan spends time with Sophie as she asks him some questions about his part of the family, to which he answers to the best of his ability. When Ryan asks if she's been in touch with her father yet, she replies that she hasn't and isn't sure that he knows that she even exists yet, explaining that her mother kept her father's identity secret from her until recently. Sophie expresses her wish to meet the rest of her family, especially her father.
Following leads on Belinsky, they found him in a club. A shootout occurs with Drake, Holmes, Kellerson, Tariq and Graham then pursuing him in a foot chase. As Belinsky crosses the street, he is struck by a semi-truck, which kills him instantly. Cohen and Quelling then come to the crime scene, where the former reunites Tariq and Graham, the latter of whom was her FBI partner until her dismissal from the bureau. With no solid leads, Winder announces that the FJU, Vice, and FBI all will be working together in a task force on the Russian Mafia case.
During the case, Erica arrives at the FJU HQ to meet up with Ruiz and meet Drake and the others. She explains to them that she is on a backup crew for a future manned mission to Mars and that she was born in America while her parents were illegal immigrants as Ruiz then arrives to see her. Also, Katherine, Bishop and Quelling help Doyle with his situation by helping track down and arrest the vandal trolls. Emily and Chris help Wie in the custody case. At the end, Drake and Katherine confide in each other their fears over the recent case, and agree that they go after the Russian Mafia with extreme caution for the safety of their children and their entire family.
#4 - "Signs Of Depth"
In the FJU headquarters, Winder speaks with Drake, Katherine, Wie, Pearce, Graham, Cohen and Tariq about ongoing developments of the Russian Mafia case, in which they do have leads, but nothing that would go forward for the moment. After the meeting is over, Drake and Katherine are surprised to see Justin and Brooke Fitzgerald with their aunt Robin in the station for the first time after saving them from their father John Fitzgerald and greeted the children warmly. As the children stay in the break room, Robin tells them that in the last few weeks two of her students have gone missing, along with the brother of one of them. She shows them some symbols they don't recognize at the locations near where they were last seen, which makes the two realize that the children were abducted.
Determined to find the missing children, the FJU at first focuses their investigations on the usual suspects (pedophiles, sex offenders, etc.), but nothing comes up. Richter and Francis then meet a young boy who shows them footage from a camera on his drone that showa a couple taking one of the missing children behind the school. Checking out the symbol, Holmes and Andrea visit a toy store and the manager recognizes the couple as Alan and Nancy Dozier. The manager made a toy with that symbol for the Doziers' son. It was discovered that the Doziers' middle three of their five children were killed last year in a horrific multi-car pile-up on a local highway that killed multiple people. Learning the Dozier couple's motive, Dr. Fleiss deduces that the parents, wracked with profound grief, kidnapped the three missing children to replace the three they lost in grief. Finding leads including from the couple's relatives, they find the Dozier couple in the house they moved out of after the tragedy. The Doziers hold all the children including their own in a standoff, and try to get the detectives to leave. Drake and Wie, along with the Doziers' oldest child and sole surviving son, are able to convince the couple to surrender peacefully and rescued the kidnapped children. Afterwards, Katherine and Doyle are able to get the Doziers to plead out and have them sentenced to a mental facility to recover, while their two surviving children are sent to live with relatives. Before they are taken away, Katherine tells the couple how she lost most of her family when she was 10 and how she and Joey handled the tragedy.
During the case, while driving home, Andrea sees a house fire and calls it in. She then sees a mother and one of her children run out of the house. The woman hysterically says that her husband and two other children are still trapped in the house. As Andrea runs inside, to the bedroom and breaks the window with her flashlight, she saw a young girl not far away and manages to get her out. Then, off-duty firefighter Trevor Dunnigan (James Badge Dale) arrives and they searched for the father and the last child. As they searched in the smoke-filled house, they were able to find and rescue the boy and his father as just paramedics and firefighters arrived. The boy, having passed out, is revived via CPR, while the father remains in critical condition. Later on, Dunnigan visits Andrea in the FJU and reveals that the father suffered some burns and lung damage, but will be okay.
Later, Cohen, Tariq and Graham speak more about the Russian Mafia case. Then Graham tells Cohen that while he understands her reasons back then for torturing the terrorist to prevent the bombing in Denver, but she took it too far and the bureau dismissed her because of it. Cohen says that she doesn't regret doing what she was forced to do because everyone was desperate to prevent the bombing, but regrets losing her job at the FBI over it.
At the end, Drake meets with Katherine at the bar. She admits that when she and Joey saw her family gunned down, she felt like a large part of her died that daym and her uncle Henry and his family helped fill the void for her, but Joey was more isolated than her. Now that she's grown up, she has the chance to help those who suffered the same kind of lost she had in the past. The sympathetic Drake takes his wife home.
#5 - "Obsession"
After popular singer Matt Jefferson and his girlfriend Lisa Bradley start receiving death threats from an obsessed stalker, Commander Taggart assigns The FJU to protect them during his concert series, feeling they are the most qualified to protect them since they've handled stalkers before. As Jefferson prepares his upcoming concert, shots were fired and Drake, Ruiz and Andrea find that Holmes has been kidnapped along with Bradley. Winder orders a citywide search for Holmes and Bradley. While bound to a chair along with Lisa, Holmes meets the stalker, Phil Munroe, who mistakenly believes him to be Jefferson. He claims that Jefferson has stole a song of his; Holmes tries to convince Munroe that he's not Jefferson, but Munroe refuses to listen, as he is obsessed with getting Jefferson over the song which he claims was his finest work. As the FJU team struggles to find Holmes and Lisa, they have a unexpected source from Audrey who helps them locate Holmes and Lisa by identifying a symbol on the van that was used to kidnap Holmes and Lisa, and trace it back to a warehouse used by Jefferson as a merchandise hold. The FJU raid the warehouse and rescue Holmes and Lisa, while Drake and Ruiz arrest Munroe. As Katherine and Doyle prosecute Munroe, Cohen and Quelling investigate further and discover that Munroe had in fact partially written the music years ago and Jefferson had in fact partially plagiarized the song by claiming full credit for it. Bishop tells Katherine to deal with Munroe as he has Peake get Jefferson for plagiarism. After Munroe is found guilty of the double kidnapping, Jefferson soon faces scrutiny and damages for his partial plagiarizing of the song.
Meanwhile, a young mother comes to the FJU and spoke to Richter that her dementia-stricken mother is missing. As Richter focused on finding Holmes, she has Wayne help find her the mother. After getting back, Richter and Wayne find the mother at her old house that was abandoned due to foreclosure. As the woman took her mother back to the nursing facility, Richter and Wayne realizes their feelings for each other and they shared a kiss.
During the case, Katherine comforts Wie over the situation with Jason's parents with the first custody hearing in three weeks. Wie admits that she loves Abigail, Ray and Wendi-Lisa as much as her own daughter. Katherine assures her that Emily and Chris will fight hard against the Stetlers, so that the Russo couple won't get Lisa's children. After the Munroe trial ends, Katherine receives a tragic call: her uncle Henry has died of a blood clot due to his health issues. The distraught Katherine calls Drake and Ryan, telling them of Henry's death. The former two then notify their respective bosses that they are going to take a few days off and go to upstate New York for Henry's funeral.
During the trial, Holmes speaks to Kim about what happened and she hopes that her husband doesn't go through such an incident again. Also, Andrea is visited by Dunnigan, who tells her he knows Andrea was part of the team who busted the human trafficking ring. Andrea says that she's been going through a tough time because of everything that's happened in her past and that she has three daughters, including Audrey, whom she admits is a product of rape. He reveals that he has a son who is around Danielle's age, and that that his wife died in a skiing accident several years prior. As Dunnigan leave, he give Andrea his number.
At the end, Katherine arrives home as the family starts packing and Drake comforts his weeping wife. As the family makes plans to take a flight to Buffalo, Sophie overhears what's going on and starts making some calls of her own.
#6 - "Family Reconnect"
Drake, Katherine and their family attend a funeral of Katherine's relative in upstate New York, where she reunites with her brother Joey and their other relatives. Later, Drake and Ryan help the grieving Katherine raise her spirits by visiting the rest of the Sullivan family in Boston. Also, Ryan reveals his secrets about Sophie to Drake and Katherine.
Drake, Katherine, Ryan, Mary, Finn and their family only appear in the episode.
A 60 minutes special.
#7 - "Dysfunction: Part Deux"
After returning home, Ryan tells Drake and Katherine all about Sophie. The two agree that they will talk with Sophie themselves when the time is right. The next day, they return to the FJU HQ, to find Winder, Wie, Pearce, Rivas, Spier, Tariq, and Graham were speaking to each other. Upon seeing Drake and Katherine back, Winder and Tariq inform them and the FJU personnel that they found a person of interest in the Russian Mafia: a Russian businessman name Alexander "Alec" Karpov (Ravil Isyanov); Spier briefs them that Karpov launders money for the mafia and travels to several U.S. cities for meetings, making a pit stop to Denver to change his plans in a few weeks and then go to San Francisco. The FBI, Vice and the FJU say they will be ready for him.
Meanwhile, Rachel Stanton from "What's Our Dysfunction?", who now has custody of her younger siblings, approaches to FJU to report that her now-estranged mother, Patricia, who avoided jail time for her crimes by taking a plea deal; has been relentlessly stalking and harassing her, trying to get the other three children back. The FJU then arrests Patricia when she attempts to pick up youngest child Kelsie from school, which was violating an indefinite court order not allowing her near her children. Patricia quickly claims that a next-door neighbor of Rachel has been molesting Kelsie and that Rachel has been allowing it. The FJU immediately suspects that Patricia is making it up, as she and now ex-husband Martin were doing to each other that led to everything happening with the Stantons, but soon discover that her story, apart from Rachel enabling the abuse, may be true when they receive another call about the same man.
It is soon revealed that Rachel had a job that required long hours to support her siblings, and she had her seemingly trustworthy next-door neighbor watch over her siblings, not knowing what he was doing to Kelsie. Rachel is devastated to learn that the man she trusted to watch over her siblings as she worked would do this. She sadly admits that she thought Kelsie was making it up about the neighbor hurting her, like she does sometimes for attention, but now realizes she was telling the truth. Drake, Richter and Peake tell her that they understand she had to support her siblings, but they told her that being a parent is different than being a sibling and she needs to learn the signs when someone is hurting a person you care for. After getting a painful statement from Kelsie, the FJU goes after the neighbor. After a foot chase, Holmes catches him. Katherine and Doyle prosecute the neighbor, and after testimony from Rachel and Patricia, he is found guilty of child molestation.
During the case, Ruiz gets a call that Angel was suspended from school for holding a bag of pills. Ruiz confronts his son about the pills and Angel eventually confesses that he was holding it for a girl he likes . Ruiz then discovered the girl's father is a drug dealer and calls Vice on him when he sees him selling drugs. Kellerson and Rivas arrest the girl's father. Ruiz then sees the girl coming to Denver Police Vice HQ and tells her to stay away from Angel.
Meanwhile, Drake decides to confront his cousin Sophie, but gets the shock of his life when he comes face-to-face with Sophie's mother Harriet Laine (Laura Dern). As Drake remembers her, Harriet says that Sophie informed her that she met her father and his family and that she is unhappy about it. Drake told her that he knows the whole story of Sophie. Harriet says that it's Patrick's fault for breaking her heart back in the day and that she wanted him to love her. Drake sternly warns her to stay away from him and everyone in his family, especially Patrick. At the end, Drake told Katherine that he ran into Harriet, which unsettles her and Ryan. Drake reveals that Harriet was one of the Coast Guard para-rescue jumpers who was on the scene when the plane carrying him and he and his fellow Marines on their way for his fourth and final deployment went down due mechanical failure and crash into the Atlantic Ocean. He revealed that while he and his fellow Marines were taken to the coast guard base, he later saw Harriet holding an infant child, which he now realizes that it was Sophie. Katherine says that they can't let Harriet get to them like she tried with Patrick in the past, which Drake acknowledges.
#8 - "Class and Crass"
The FJU are called in to investigate when four-year-old Wendy Adams is hospitalized after swallowing a large amount of detergent, poisoning her to the point of suffering permanent brain damage. As Drake and Andrea question the relatives, the girl's adoptive sister Hailey and paternal aunt Rosalyn point the detectives in the direction of the children's overworked and stressed mother Trini for deliberately poisoning the child; Rosalyn testifies that while Trini dotes over her biological children (Hailey and a set of year-old boy-girl twins), she treats Wendy (who was adopted from the Czech Republic just a year before the twins were born) as a burden, rarely showing her affection (in stark contrast to her husband Don), while Hailey reveals that her mother harshly disciplined Wendy after she drew on the wall, and when she continued crying, repeatedly stuffed a sponge filled with detergent-filled water into Wendy's mouth to silence her, thus causing her to ingest the detergent and get sick, and didn't call for help until Wendy collapsed after Don came home from work. After the detectives learn that Trini attempted to give Wendy back to the agency who helped with the adoption, Dr. Fleiss evaluates Trini and makes her assessment of her: she is severely stressed due to so many children, and it's easier to take the stress out on Wendy due to her being adopted and given that she had twins not long after Wendy's adoption, she wound up focusing her bonding on them and with Hailey, never having the chance to do so with Wendy.
However, Hailey's testimony is disallowed at trial by the arrogant and intimidating Judge Murray Rollins (guest star John C. McGinley), who makes several more non-impartial decisions, including allowing a bench trial despite his clear favoritism to the defense, making condescending and even sexist comments towards Katherine both in and out of court, and even having Drake held in contempt for challenging and calling out his decisions while on the witness stand; Rollins eventually acquits Trini, much to Katherine's anger. Convinced that Rollins acted on his own biases, she goes to Bishop for advice, who advices her to tread lightly when it comes to Rollins, as he is not one to allow people to undermine his rulings. She then teams up with the FJU, Doyle, Cohen, Quelling and Ryan to look into his previous cases to find evidence to get him removed from the bench.
They find the case of another mother, Heather Marlowe, whom Rollins had convicted of poisoning her middle child nine years before. When Katherine and Doyle speak to Marlowe's former defense attorney, he reveals that he had discovered evidence that her daughter likely died of a very rare genetic disorder and even got an expert to agree to collaborate his finding in court. However, they weren't able to present any of this in court or even perform any specialized tests that could have detected it because Rollins had disallowed the evidence from being used, ostensibly because of his class bias on what makes a good mother (high-class, well-off, educated and with a husband (or decent paternal figure) in the picture), and Marlowe didn't fit that mold (she was low-class, poor, uneducated and a single mother with several children by multiple fathers who had no involvement in their lives), and was treated by him as if she were a slut, especially after it was discovered that she was pregnant with her third child during her trial; she gave birth in prison to her second daughter and her two surviving children now live with her parents. The attorney also reveals that when he attempted to challenge Rollins' ruling on this, the judge held him in contempt and later blackballed him throughout the courts in retaliation for asking him to recuse himself; as a result, the attorney was forced to leave criminal law to salvage his career.
After Drake, Ruiz, Cohen and Quelling question Marlowe about her daughter's death, Ryan speaks to his judge friends, Judges Wellington, Catalano, Ollister and Sylvia Grant (Janine Turner) about Rollins, which they share their concerns that Rollins may have been biased in several cases, but there isn't enough evidence to call for an inquiry his rulings yet. After exhuming the girl's body, Cooke reveals that her exhumation revealed that the girl not only had the genetic disorder, but that her death was actually caused by drugs the hospital used to treat her misdiagnosed condition, meaning that Marlowe has spent nine years in prison for nothing. During this time, Katherine goes to Emily to go over the evidence. While doing so, Emily reveals that the custody battle of Lisa's children will start within a week and Stetler & Zach have vowed to ensure that the Russos will get custody of Lisa's children; Katherine encourages her not to be intimidated.
Later, with Ryan and others watching on, Katherine and Emily present the evidence to Judge Grant who vacates Marlowe's wrongful sentence and clears her record of the crime, much to the joy of her parents, her now teenage son and her surviving daughter, and the chagrin of Rollins. Rollins arrogantly confronts Katherine, but Katherine defends herself with Emily backing her up. Ryan, Catalano and Ollister inform him that he can't sleaze his way out of this as Rollins leaves the courtroom. Shortly afterwards, Katherine gets a tragic call from Drake: Wendy has died at her home. Upon reaching the Adams residence, Katherine, Doyle, Cohen and Quelling see Wendy's body being taken by the coroner. They ask why Wendy wasn't still in the hospital; Drake reveals that she was released because Don didn't want to put her in a long-term care facility, and that Rosalyn came to visit and found Wendy already dead in her bed and that Trini was the only other one home at the time. The four realize that Trini finished what she started, as the killer mother is led out of the house in cuffs by Andrea and Richter just as her husband comes home with the other children.
Cooke discovers that Wendy was suffocated with a pillow, and the detectives ask why she didn't just put her in a facility; Trini responds that she wanted to, but Don was against it, wanting Wendy to be cared for by family. Overwhelmed by her constant crying and the prospect of having to care for a constantly-ill child, Trini smothered her daughter to death. When Drake, Holmes and Katherine angrily berate her for killing her own child, Trini tells them a shocking statement: Rollins told her to do it during her first trial, citing that Wendy was never going to fully recover, that she needed to think of her other children, and that it would be better for everyone if Wendy were out of her misery. With this, Drake, Ruiz, Francis and Holmes arrest Rollins for criminal facilitation, but the charges are soon dismissed due to the lack of physical evidence.
As Trini is put on trial for murder with Judge Charlene Pratt (Viola Davis) taking over in a jury trial, the detectives, Cooke, and Dr. Fleiss all give their testimonies. Katherine and Doyle subpoena Rollins to testify as well. During the cross-examination, Katherine eventually forces Rollins to admit that to his ex parte communication with Trini and his class bias in both her first trial and with Marlowe nine years prior, and shames him on the stand for imprisoning an innocent mother, and then letting a guilty one walk and causing an innocent child's death by allowing his bias to cloud his better judgement. Ultimately, Trini is found guilty of Wendy's murder and is sentenced to prison, and with the media hounding him, Rollins' reputation and career are severely damaged: while allowed to stay on the bench for the time being, he is reassigned to civil court and all of his previous decisions come under investigation determine whether or not they were biased.
At the end, Finn and Mary praise Katherine for bringing down Rollins, while Ryan is visited by Judges Wellington, Catalano, Grant and Ollister, who reveal that they and many more of their friends are helping look over Rollins' past cases. Ryan admits to them that at one point, he acted very impartial during a case of a DUI/vehicular manslaughter because he had just returned from bereavement leave following Amanda's death, but eventually got a grip on himself and recused himself from the case. Wellington invites Ryan to go to a card game with him and the other judges, which he agrees to do.
#9 - "Part Of The Problem - Part 1"
When a young black couple is found brutally beaten in an empty parking lot, Commander Taggart sends the FJU to investigate. As the female victim Dawn Parker dies of her injuries at the scene, her fianceé, Richard Foley, is taken to the hospital. Cooke and C.J. reveal that both victims were sexually assaulted; Richard was sodomized with a foreign object, Dawn was raped from both ends, and both were dumped in the parking lot. Winder's son Eugene Jr., who is Richard's doctor, informs his father that Richard is in deep vegetative state and has little chance of ever waking up. As the FJU investigates, Richard's father Thomas (Chi McBride), a retired athletic trainer, told Holmes and Andrea that his son and Dawn are activists against a white supremacist group who have been setting a base in their neighborhood. As Drake, Ruiz, Richter and Francis check out the group, they discover that each member had solid alibis at the time the attack. Richter and Francis discover that the couple were at a local nightclub the same night when the attack happen.
Meanwhile, the custody hearing of the Russo children arrives. Wie speaks to Emily and Chris about what the Stetlers and the Russos will do. The two inform her that Stetler and Zack could dig into her past, which Wie has suspected. Then Wie gets called in to testify. She testifies that after Jason's abuse on Lisa got really bad, Lisa sent Abby and Ray to live with her and Joss. She states that she has been the most consistent parental figure to her nephew and nieces' lives since then and points out that Jason's parents have continued to excuse and justify what Jason did to their mother, which in her mind is why they would be poor choices to be the children's guardians.
Drake and Ruiz go to the nightclub where Richard and Dawn were at before they were attacked to speak to the managers, but, to their shock, they run into former Denver PD officers Charlie Oxley and Bruce Sheppard, who now work private security for wealthy brothers Lee and Hugh Dunbar. Drake and Ruiz are angered to see them. When the detectives confronting them about the attack on Richard and Dawn, the ex-officers deny any involvement. Drake warns them that they are not done with them yet as he and Ruiz leave the nightclub. After they inform their FJU colleagues of the encounter, Holmes becomes angered that the former police officers who racially profiled his brothers are likely involved with what happened with Richard and Dawn. As Winder calls IAB, Francis and Wayne discover that Sheppard got the job working private security for the Dunbar brothers after his dismissal, and Oxley resigned from the force after his suspension was finished rather than accept his demotion and reassignment. Shortly afterwards, Sheppard recommended Oxley for the security job and he soon took it as well.
As the FJU informs Katherine, Doyle, Gomez and Tuttle about Sheppard and Oxley and their connection to the case, the IAB detectives say that they'll keep their eyes on the ex-officers. Katherine and Doyle inform Drake, Holmes and Andrea that they need concrete evidence whatever or not Oxley, Sheppard and the Dunbar brothers are involved in the crime, citing the previous failed indictment against the ex-officers and the Dunbar family's wealth and influence. Holmes, still fuming about what Oxley and Sheppard did to Terrell and Peter as well as the way his nephews and niece were traumatized, warns that they better find some kind of evidence on them or he will take matters into his own hands this time. Drake tells him not to jump to such a decision and Andrea assures her partner that they will find a way to get to them. Katherine sympathizes to Holmes that what happened to his family was very wrong, but they need absolute proof of Oxley and Sheppard's involvement in the current case before they can go after them. Holmes tells her that he is grateful for getting Oxley and Sheppard held accountable, costing them their jobs and reputations, but he and his family, including his nephews and niece, are still working through what happened that night. Then Winder comes over and informs that Richard has been taken off life support at his father's request and has died. He instructs his subordinates to get the people who murdered Richard and Dawn.
#10 - "Part Of The Problem - Part 2"
With IAB keeping an eye on Oxley and Sheppard, Commissioner Smith and Burton arrive at the FJU and speak to Winder, Drake and the others about the case. After being filled in about the updates of the case, Burton is angered by the news since his son Mikey was the ex-officers' supervisor when they racially profiled Holmes' brothers. The two COs urges the FJU to make an arrest as soon as possible. Francis checks out their financial records and the squad learns that they have recent increased payments in their bank accounts, ten times more than their usual payments. With that information, the FJU and IAB turn up the heat on the investigation. Later, Drake and Ruiz speak to a friend of Richard and Dawn's who was present at the nightclub. She reveals that she, the couple and some other friends were minding their own business, when two college boys saw them and started making racial comments towards the couple, and Richard successfully dissed them in return in front of everyone by cutting eyeholes in a couple of napkins and then dropping them over the boys' heads, which made them look like Klansmen and caused everyone to cheer at him and laugh at the boys, including some of their friends. After showing video of the incident, the friend confirms that the Dunbar brothers as the boys who Richard dissed at them after their comments, which shocks Drake and Ruiz.
At the custody hearing, Zack then takes over questioning and asks Wie about her several bouts of depression, including one for post-partum after her daughter Joss's birth, and another after her husband's death in a plane crash. Wie admits that she did have depression in both instances, but that she got help with them eventually. When asked why she hasn't gone consoling over Lisa's death, she responds that she hasn't had the time because of both her job and her trying to raise four kids as a single parent now. Then Steve and Kelly testify that because of everything that has happened and having a high-risk job, they paint Wie as an overwhelmed and unsuitable parent for their grandchildren, much to Wie's anger.
After the FJU notifies IAB of their findings, Gomez and Tuttle bring Oxley and Sheppard from their homes for questioning. Holmes wants to question them himself, but Winder forbids him and Andrea from do so because of their connections to the previous profiling conflict. Drake, Richter, Doyle, Gomez and Tuttle questioned Oxley and Sheppard with Katherine, Ruiz, Holmes, Winder and Wie, who returned to the FJU HQ, watching. After much questioning, Oxley and Sheppard than confess that they didn't kill Richard and Dawn and revealed the shocking truth: after the couple left, both Lee and Hugh were angry and humiliated that Richard turned the tables on them, especially since some of the people who laughed at them were friends of theirs. After a minute or two, they left supposedly to use the bathroom. When they didn't return after around 40 minutes, the ex-officers discovered that they had snuck out and went out searching for them before they got a call from Lee. He told them to bring them each a change of clothes, trash bags, and rubber gloves. When Oxley and Sheppard arrived at the brothers location in the alley, they found the unconscious Richard and Dawn severely beaten, with Dawn gang-raped and Richard sodomized with a piece of pipe still in his rectum and the Dunbar brothers were standing over them. When they confronted Lee and Hugh, the boys claimed that they pursued the couple to "reason with them" as they put it, but the two wanted nothing more to do with the boys. The brothers lost their temper and attacked them. They then forced Sheppard and Oxley at gunpoint to help clean up the scene of the evidence, and dump the couple in a nearby empty lot, after which they were paid off by the boys' father, Theodore in exchange for turning over all evidence they clean up to be destroyed.
Later, while the FJU searches for the Dunbars, Katherine remembers that Theodore owns a recreation center. As she and Drake go to the recreation center, they saw the Dunbars arguing with their father and called for backup. As they draw their guns, they overhear the Dunbar boys admitting to everything they did to Richard and Dawn. Then Drake and Katherine aim their guns at them and order them to surrender; the boys try to run, but are soon caught by the backup as it arrives. Later, the FJU searches the Dunbar's mansion and finds some of the evidence that Theodore hadn't had the chance to dispose of yet. At trial, after Oxley and Sheppard take plea bargains to testify against the Dunbars, Lee and Hugh are convicted of rape, sodomy, and both murders while Theodore is convicted of accessory after the fact, evidence tampering, and obstruction, along with Oxley and Sheppard who plead guilty to those crimes.
At the end, Holmes informed Kim, Terrell, Khalil, Frank and Laura about Oxley and Sheppard's incarceration, which pleases them, Wie struggles to cope with the events of the custody hearing and Drake and Katherine come home, where Finn and Mary are playing with Cody. Ryan says he heard what happened with the Dunbars, Oxley and Sheppard and congratulates them for ensuring justice once more. Then he informs them that Sophie called, saying that her mother Harriet is starting to behave erratically and she has informed Patrick about it, who earlier confirmed it to him; Drake and Katherine are shocked by the news.
#11 - "Lockdown"
The FJU is called in to a skyscraper robbery gone wrong in downtown Denver that left a security guard shot dead and a female customer sexually assaulted in front of her son by one of the thieves. They work with Major Crimes' new CO, Captain Bernard Durand (Denis Leary) and Detective Amy Chen (Li Jun Li) from the Robbery/Homicide Section to investigate. Durand and Chen say that witnesses say that there are around ten suspects involved so far and they were after $50 million of drug money that was stashed in a vault in the robbed apartment. Durand believes that the attempted robbery was an inside job because the group was organized and knew all the security protocols in the building. Winder says that they should move the remaining money and the evidence of the robbery to FJU HQ until DEA can claim the former since it has strong security.
As the police and the FJU move the evidence to the FJU HQ, Drake sees Sophie there. Drake confronts her about her mother Harriet. Sophie reveals that her mother has bipolar disorder. Then Katherine arrives with Quelling, she sees Sophie and firmly told her that they will talk about her and her mother's behavior later.
Meanwhile in court, Dr. Fleiss speaks on Wie's behalf, saying that she evaluated Jason and his two oldest children and concluded that Jason's abuse on Lisa has affected Abby & Ray who wound up witnessing most of it, and Lisa placed them with Wie to spare them further trauma. She also states that Jason would likely have started to abuse his own children sooner or later if Lisa hadn't moved them with her sister. Fleiss concludes that due to Steve and Kelly's continued attempts to excuse or justify their son's actions, to the point of hiring the help of a disgraced former ADA to try and get him acquitted, she makes her opinion that they are not suitable guardians for their grandchildren.
As the evidence is placed stashed in the FJU's evidence room, Richter says that she has dealt with a drug money robbery similar to that once. Then, some men dressed as DEA agents entered the police precinct; as Drake and Katherine speak to each other about Sophie, he notices that the agents don't have their standard issue sidearms. The agents are soon discovered to be fake when Quelling recognizes one of them as George Devereaux (Christopher Lambert), a former Army Intelligence officer turned wanted mercenary and criminal mastermind as Quelling and his Air Force comrades once engaged him when they rescued American hostages in a U.S. Embassy and Devereaux killed his best friend in that operation. He quickly has the desk sergeant put the station a lockdown before getting shot at by Devereaux's right hand man. With the station on lockdown, the thieves change plans and take multiple people including Winder, Andrea, Richter, Francis, C.J. and Wayne hostage, as Drake and Katherine can only watch. They and Quelling avoid detection and meet up. Knowing that Devereaux and his men want the drug money, Drake and Quelling take down the two men in the evidence, with Katherine knocking the third one with a nightstick that was dropped by one of the cops.
Outside the station, Ruiz, Holmes, Wie, Doyle, Cohen, Nazario and Fleiss arrive on the scene, along with Taggart, Durand and Chen. Knowing that Devereaux will threaten to kill the hostage if they don't surrender, Quelling says that one of them should surrender since Devereaux has been known to kill hostages even after he gets what he wants. Trying to figure out what their escape plan is, they try to find the building's plans, and unexpectedly find Sophie hiding and trembling. Sophie reveals that she overheard that the thieves are planning to escape via the sewer system. Drake remembers there's a locked sewer entryway in the sub-basement of the station. Devereaux and his men discover the three men knocked out in the evidence room; her orders his men to find any intruders. While held hostage in the bullpen, Richter reveals to Wayne and Winder that she once dealt with a gang trying to steal their seized drugs back during her days working undercover as part of a sting. She was shot three times, including once in the liver which almost killed her, and got hooked on the pain medication she took afterwards as the result of it.
As Drake and Quelling head for the sewers, Drake finds Sophie had her phone with her and he uses it to call Wie, informing her of the situation inside the station and their escape plan. Then they see Devereaux's men open the sewer door. They overheard that the men had help from someone inside Major Crimes, which is how they know where the drug money was in the bank and being taken to the station. As they sneak away from the scene, Drake wonders if Durand was involved, but Katherine says that they don't know who it is yet and Quelling concurs. With Wie and SWAT devising a plan, they head down to the sewers to get to the station. Ryan, Finn and Mary anxiously await word from the perimeter, along with the family members of the others trapped in the station.
As they hide, Sophie told Drake and Katherine that her mother has struggled with bipolar disorder for the longest time, since her childhood. With no luck finding the intruders, Devereaux announced on the intercom that if the intruders don't surrender in five minutes, he will execute a hostage. Quelling says that Devereaux is lying since he saw him murder hostages even after someone surrenders to him. He then uses the radio to taunt Devereaux, asking if he remembers him, which Devereaux eventually does. As that was happening, Drake and Quelling watch as they knocked down the two men guarding the sewer doors, which Drake told Wie the exit is clear. Devereaux told Quelling to surrender to him, which he pretends he does to buy more time for the hostages. With help from SWAT, Major Crimes, Pearce and her Vice Unit, Wie, along with Ruiz and Cohen, lead them to the exit while Holmes goes to the helicopter to prepare for breach. Devereaux and his four men, carrying the evidence in their bags, went to Quelling. Then Holmes fires smoke grenades in the bullpen, allowing Richter and Andrea take down one gunman while Winder pushes a chair into the other gunman, seizes his pistol and shoot him down. Then Drake fires an automatic rifle at Devereaux's remaining men as he and two others attempt to get away. Before they can make their getaway, reinforcements arrive. Drake and Quelling ask Devereaux who is he working for and who the mole is. Devereaux, knowing that he's already a dead man because he failed, only stated the drug money belonged to the Russian Mafia they are pursuing and the mole's identity is on his tablet as an insurance policy. When they ask him about more about the Mafia, Devereaux tells them to find out more about them themselves before shooting himself dead in front of the authorities.
The mole is revealed to be Durand's subordinate Detective Doug Tolliver, who is then arrested, but refuses to cooperate. As Winder and the others leave the station, they reunited with their families at last. Winder told his people to watch themselves since they are likely in the cross hairs of the Russian Mafia now.
#12 - "Rocky Roads (2)"
A huge clue sends the FJU and JACTF to Denver as they continue to investigate the mysterious deaths of the bank president and paralegal, but both teams find themselves walking into danger after Cohen makes a discovery of her own which leads to the criminal underworld within the Mile High City.
Crossover with Vargas & Shane
#13 - "Love & Family"
One evening, Doyle and Jake are out at a grocery store with baby Joyce. As they are leaving, they run into Brian and his new boyfriend Cameron Walker who are shopping for a get together event with some other friends. As both couples were chatting, a group of people come to them and Doyle recognizes them as homophobes who call themselves the American Straight Morals Alliance, or ASMA. They start heckling the four, using homophobic language, and making comments about how LGBTQ+ people shouldn't be parents as Brian and Cameron record the confrontation on their phones. When Doyle and Jake tell the group to get lost, the leader, Gary Frye, directs a homophobic comment at Brian. But Brian mounts a powerful counterattack, suggesting that most of the ASMA members are self-hating, deeply closeted gays themselves. This infuriates the group and they violently attack them; despite Doyle and Jake managing to temporarily fight them off, they are soon overpowered by Frye and another member. ASMA member Dwayne Lehman viciously uses a grocery cart to pin and repeatedly slam Brian's head into a car with it before beating him further with a baseball bat. Then the group took Joyce with them as bystanders call 911 on the attack.
Meanwhile at the FJU, Ruiz speaks to Drake and Richter about his plans to propose to Erica, but is apprehensive about it after his two failed marriages and his problems committing to relationships, especially after the failure of his second marriage. Drake advises him that he should to follow his heart and figure out whether he is actually ready to full commit to Erica. Richter cuts in, telling Ruiz that he has to considering his choices since he has a very tough job, reminding him that her marriage to Joe failed because of her job and her opioid addiction. Ruiz takes in both of their advisements. Suddenly, Andrea rushes over to them, informing them that Doyle and Brian were attacked along with their boyfriends, and Joyce was kidnapped. Richter becomes frantic as she, along with the other FJU detectives head to the scene.
As they arrive on scene, emergency workers and police are already present. Richter rushes through the scene; she sees Brian being loaded on a gurney and is horrified by the severity of her son's injuries. Doyle and Cameron see Drake and Ruiz coming to them as they are about to be taken in the ambulances; Doyle tells them that it was the members of ASMA who attacked them and they kidnapped Joyce. Dunnigan, also at the scene, tells Andrea and Holmes that Brian's injuries are really bad and that Jake was beaten up pretty good too. Officer Paul Redden, on the scene with his TO, informs Drake and Holmes that witnesses say there are about six people who committed the attack, including Frye, and gives a description of Lehman and the others.
At the hospital, as the FJU awaits word, Drake and Francis try to comfort Richter over her son's brutal attack. Katherine, Bishop and Nazario then arrive; they see Doyle and Cameron being wheeled out and the doctors tell them that the two only sustained moderate bruising and abrasions. Doyle informs them that Jake sustained a broken right arm, a few cracked ribs and a cracked sternum. Richter hysterically asked about Brian, and Doyle replied there is no word about his condition. As Cohen and Quelling arrive, Drake, Katherine, Wie and Nazario question Doyle as Ruiz, Holmes and Andrea question Cameron. After getting what information the can, Winder orders a search for Joyce and a manhunt of Frye, Lehman and the other ASMA members involved. He calls the higher-ups in the department and gets them to order a lockdown in the city to find Joyce and the attackers. Richter wants to get involved to find the attackers, but Winder benches her since her son is a victim, despite her persistence. Bishop tells everyone to pick the gang apart and get Joyce back, whatever it takes. Then Francis's sister Kira and Wie's brother Nolan come to Richter. Kira gravely says that Brian's injuries are extensive: he has severe head trauma that fractured his skull and caused massive swelling the brain. Nolan says that they were able to stabilize him, but they had to put him into a coma and he's going to need surgery to remove part of his skull to allow his brain to swell and heal. Richter gives consent for it.
As the FJU starts it's manhunt, Francis checks the security footage of the parking lot and identifies the other attackers. He reveals that the ASMA is responsible for numerous attacks against the LGBTQ+ community and has expressed strong views that children shouldn't be raised by gay parents. Frye was suspected in an attack on a lesbian couple three years back, but there wasn't enough evidence to convict him, and Lehman was imprisoned for manslaughter in the killing of a gay man and has a sadistic streak. Wie comes in and says that they found Joyce's clothing abandoned in the dumpster and a witness said that they saw men fitting the attackers' descriptions holding a baby in a baby adoption agency a hour ago; Drake suspects it has to be owned or fronted by the ASMA. Winder orders Francis and C.J. to look to everything on the perpetrators and find any adoption agency that might be involved with the ASMA. He sends Drake, Ruiz, Holmes and Andrea to the adoption agency and has Wie question Jake once he's ready to talk.
At the hospital, Bishop checks in on Richter, who is with Brian at his bedside and with Wayne standing next to her. Bishop asked Richter if she contacted Brian's father; she replies that she left a voicemail, but is worried that he may not come due to his estrangement from Brian for coming out as gay. Bishop told Richter of his previous three-year estrangement of his daughter Emily for coming out as a lesbian and how he eventually reconciled with her. He believes that could be the case for Joe. Richter acknowledges Bishop's words and anxiously says that she should be helping finding her son's attackers, but Bishop says that the FJU are going all hands on deck to find them and that she is right where she needs to be. As Bishop leaves Brian's hospital room, Joe, on his way to see his son, notices and is surprised to see Bishop. Bishop tells Joe about his son's condition and that his ex-wife and her lover are there with him as Joe enters to Brian's room; Richter and Wayne are surprised to see him. He is shocked to see the extent of the attack of his son and apologizes to Richter for his estrangement of them following the revelation of Brian's sexuality.
Meanwhile, the FJU find the adoption agency and conduct a sting with Drake and Andrea posing as a couple looking to adopt. Once they get the incrimination with the head of the agency, they raid the place with Katherine providing a warrant to seize their computerized and hard-copy records. Drake and Ruiz confronted the agency head and some workers into revealing where Frye and the others are at, but they refuse to say. Holmes angrily asked where Joyce is and they reply she has been adopted by a traditional couple, which infuriates every FJU detective and Katherine. While searching the records, Andrea says that she may have found something; she finds that one of the attackers owns a printer shop, which they quickly figure is a front for ASMA. Wie calls and says that Jake has confirmed the identity of the attackers. Drake, Ruiz, Holmes, Andrea, Wie and a SWAT team then raid the print shop. As Ruiz, Andrea and SWAT arrest four of the attackers, Holmes and Wie take down Lehman. Drake then confronts Frye and berated him for attacking Doyle, Brian and their boyfriends and kidnapping Joyce. As Andrea and Ruiz arrived, Drake fights with Frye and breaks his arm in the scuffle, before arresting him.
At the hospital, Frye exclaims that he's gonna sue Drake for excessive force, but he, Ruiz and Andrea counter him for his actions and respond that he was the one who started the fight. Frye claims that Drake took the case personally and assumes it's because he is gay, but Katherine furiously defends Drake, saying that she is very happily married to him and lambastes Frye for attacking her partner, kidnapping Joyce and putting the son of Drake's co-worker in a coma. She and the D.A.'s office will be going for the maximum sentence for Frye, Lehman and all of the others involved. As Francis informs Richter and Joe that they got the attackers, he tells Wayne that they could use his help with find Joyce, which he agrees to do. Thanks to Francis and Wayne's skills, they locate the house of the couple where Joyce was adopted. With Holmes, Andrea, Cohen and Quelling, Drake and Katherine arrive and rescue Joyce. Cohen takes down the social worker in league with the ASMA and the adoption agency is shut down. Later, Doyle and Jake are reunited with their daughter, much to their joy and relief.
At the end, Frye, Lehman and all of the attackers are found guilty of their crimes and given the maximum sentence, while Brian wakes up in the hospital, much to the relief of Richter and Joe. He is surprised to see his father. After a long talk, father and son reconcile at last.
#14 - "The New Cold War"
IAB detectives Gomez and Tuttle inform Winder, Pearce, Drake and Dr. Fleiss that Costo had compromised several cases involving Russian Mafia figures and was likely involved with the, due to the fact that he was in debt and was struggling to support his family. Pearce tells them that Costo came to her asking to work with them, saying that he had some knowledge of Russian culture and such. As the IAB detectives left, Drake was about to leave for home when a preacher whom the FJU helped out on a previous case comes to him, saying that retired sporting goods store owner and Korean War veteran Norman Shulman (Ed Asner) has terminal cancer and has confessed some sins to him, asking Drake to speak to him. Drake comes in and speaks to the cantankerous Shulman in his nursing home. He asks for help on a cold case he has been trying to solve when he was a part-time private investigator: the abduction of a Hmong-American boy name George Thao that occurred 20 years ago when he was eight and the murder of his father after being hired by his mother. Despite some solid leads, Shulman couldn't come up with anything that led to George. He wants to find George before he dies and close his only unsolved case. He tells Drake that Winder was the investigating cop of the case at the time.
Winder informs Drake that after the mother and her two other children went to do errands, somebody broke into the house, killed the father and abducted George. Despite some leads, he, Kruger and others found nothing that could lead them to find George. When the police couldn't find any trace of her son, the mother, now deceased, hired Shulman to find him. Winder says that Shulman used to be a cop with a talent of investigating, but after being shot in the line of duty, he was medically discharged and became a private investigator, using his sporting goods store as a way to get clients. After going through the old case files, Drake has C.J. and Francis muse over some evidence. He, Katherine and Winder speak to Peake since Shulman once came to him about the Thao case. Peake says that they had a few suspects, but no solid evidence to get them on and that Shulman has a granddaughter named Amy who is now a recently-graduated FBI agent. Visiting Amy, who doesn't have a close relationship with her grandfather, they discover that a midnight-blue van that was stolen in Wyoming was seen in the neighborhood three times that week, including the day of the crime.
Winder visits Shulman, who states that he did check for the van, but the suspects remained unidentified since it was never seen in any interstate highways and likely took smaller highways to avoid the interstate highways' cameras. As Francis checks for the vehicle's registration, he finds that it's owner, Max Pollard, had a concealed record for assaulting a Korean man in Wyoming. When questioned, Shulman says that he never knew about it since concealed records are difficult to access, especially when you're no longer a cop. Drake and Holmes tell him that forensics are re-testing the evidence that was on scene. Shulman approves of this, citing that he wants to find George for closure for himself and his two siblings; in the process senses that Drake and Holmes are military veterans, which they both confirm. Holmes says his grandfather served in the Korean War and his current living immediate family members all have served or are currently serving in the Army.
During the case, Wie talks to Drake, Winder, saying that she and her lawyers may have discovered something, thanks for the background check on the Russos: they found that Steve and Kelly also have a daughter, something that they never mentioned in court. Wie says that she and the others are looking for her now and leaves since her family is gonna testify at court. Also, Cohen's father, Chicago Police Captain Safa Cohen (Tony Shalhoub), as well as Drake's brother-in-law Owen, visit and reveal that the rape cases they are working on maybe connected to the Russian Mafia.
Meanwhile, Holmes and Andrea locate Pollard, who stands by his statement that his van was stolen. Dr. Fleiss does her assessment on Pollard and notes that he has a history of racism against Asian-Americans, which stems from the COVID-19 pandemic. As Shulman watches on a tablet from his bed, he believes that Pollard may have something to do with George. With Katherine working the warrant in the state of Wyoming, Drake, Ruiz, Holmes, Andrea and Wyoming State Police investigate the house and discover that Pollard is responsible for multiple killings of Asian-Americans based on evidence in a hidden room in his basement. Then they found the body of George buried in a shallow grave in his backyard, which medical examiners determine that he was beaten to death and then buried. Knowing that he's been caught, Pollard barricades himself in his garages and kills himself with his shotgun. With his last case closed at last, Shulman can finally put it all to rest as Amy arrives to see him and he passes away peacefully within hours.
Just as the FJU finally solve the case, Safa and Owen return and revealed that both rape cases in Denver and Chicago are connected to the son of Korablin and they have identified one of the mobsters in the picture: Valeri Shuysky (Igor Jijikine), Loginov's bodyguard. Cohen, Tariq and Graham quickly arrive, revealing that they may have found someone who is a bigger threat to Loginov than the Denver PD, a former Russian mobster name Ilya Kharlamov, who is currently wanted by the Mafia and both Russian and American governments.
#15 - "Trip to Copenhagen - Part 1"
After discovering that the Russian Mafia is after a former member and his daughter who are hiding in Copenhagen, the FJU and others travel there and enlists help from Copenhagen Police and the Interpol to find them before the Mafia kills them.
#16 - "Trip to Copenhagen - Part 2"
Drake, Katherine and their allies find themselves at the crosshairs with the Russian Mafia in Copenhagen while trying to protect the father and daughter from them.
#17 - "Overbearing Mother"
After Drake, Holmes and Richter fills Winder, Dr. Fleiss and the others about the events in Copenhagen and the contents of Kharlamov's black book, the captain vows to have IA do surveillance of the local cops on the list; Drake adds that Alina is in Chicago being kept hidden with only a few people who know where. Dr. Fleiss accesses Loginov from surveillance videos and notes that he is a violent sociopath who has no remorse for his actions. After the meeting, a panicked woman, Rhonda Teeva, reports to the FJU that her soon-to-be-ex-husband, Eric, has kidnapped their handicapped son Joshua, whom they are viciously dueling over custody of. Although Eric and Joshua are quickly located, the detectives immediately find that some of Rhonda's claims are exaggerated, as Joshua is actually 22-years-old and not a child, and while he is indeed handicapped, having been paralyzed from the waist down in a motorcycle accident when he was 19, he is of complete sound state and mind. Joshua begs the detectives to not return him to his mother, as she is extremely overprotective and controlling of him, infantilizes him, and will not let him be independent. Additionally, Eric tells the detectives that he has begun to suspect that Rhonda is suffering from Munchausen Syndrome by proxy, as by chance, he recently discovered that Joshua's paralysis was not as serious or permanent as she made it out to be. When he confronted Rhonda with this evidence, she immediately kicked him out and began divorce and custody proceedings.
Although the D.A. office's initially orders Joshua to be returned to Rhonda, as she is his primary caregiver, the FJU convinces them to hold off on that so they can investigate Eric's claims. In doing so, the detectives learn that he may be telling the truth. First, they learn from the doctors who treated Joshua that while his spinal cord was damaged in the accident, it was not actually severed and his paralysis was only temporary. More disturbingly, they discover that since the accident happened, Rhonda had been secretly injecting Joshua's legs with lidocaine, which she illegally obtained, in order to keep them numb and prevent him from ever regaining his ability to walk. After Rhonda is arrested for abuse and prescription drug fraud, Dr. Fleiss evaluates her and confirms that Rhonda does have Munchausen Syndrome by proxy. It is later revealed that Rhonda and Eric's oldest son, Alex, tragically died of meningincoccal meningitis six years earlier, and the loss caused Rhonda's mental state to become unhinged, which only became worse with Joshua's accident.
Meanwhile, Katherine was called for a review meeting at school about Finn and Mary's education. While waiting, she overhears an argument between Principal Elizabeth Davis (Michelle Gomez) and a parent about a "rejected" letter and is shocked to hear the child's name, who is actually a genius kid. Then she speaks to Principal Davis on the review meeting about Finn and Mary. Concerned with her children's education, she asks Finn and Mary about Principal Davis. They admit that they have concerns about Davis with the way she run things.
Also, Ruiz gets suspicious over his son's behavior once again after catching Angel meeting up with the girl he was previously caught holding pills for in an alley. When Ruiz confronts Angel, he tells his father that the girl was looking for comfort because her father was ill.
At the end, Rhonda is found not guilty by reason of mental defect and is institutionalized. Joshua, who is now in the custody of his father thanks to Bishop's recommendation to the D.A. Office, thanks the detectives and relays some good news to them: He will eventually be able to walk again, but will have to go through extensive physical therapy to regain the strength in his legs, as their muscles were severely atrophied due to him not using them for three years. He also tells the detectives that he realized recently that his mother was truly not a bad person and that a mental hospital is the best place for her to be because there, she can finally get the help she has been needing for so long.
Holmes and Kim gets some surprising news: she is pregnant with their second child. Ruiz calls Angel, who tells his father that he is with his friends, having a night out; but as Angel hangs up his phone, it revealed that he is in a night club along with the girl, meeting two gangsters. Angel shares some details of his personal life and skills as the gangsters question him. Then, Angel gets confused over the gangsters' language towards each other, but the girl brushes his worries off. At home, Drake and Katherine are left to wonder about how the Russian case has gotten to them.
#18 - "On The Inside"
The FJU is called in to investigate the murder of a man and his teenage son in an apparent burglary. As they evaluate the scene, they discovered that multiple suspects are involved. Major Crimes Captain Durand and his squad arrive and Durand reveals the man had testified in an armored truck robbery case done by eight suspects that resulted in the arrest of Natalie Kellogg, the wife and accomplice of mastermind Thomas Kellogg, who is still on the loose. Durand says that shortly after Evans' arrest, he took over the case and, arrested Natalie during a sting operation, but Thomas and the others got away. Natalie is currently locked up in a woman's prison, remanded pending trail. The FJU realize the burglary was a rehearsal and suspects that Thomas is planning to let his wife out of prison.
Meanwhile, Richter and Joe observe that Brian has been doing well in physical therapy. Doyle visits and he & Brian chat about the aftermath of their attack. Doyle then tells Richter that he is considering leaving the Denver County D.A.'s Office after the Russian case is over and might transfer elsewhere; Richter tells him that it's up to him to decide, and that she and Brian will support whatever he decides. She gets a call from Winder, saying she is needed. After being filled in on the case, Winder says that they need an undercover in the prison where Natalie is held. Richter goes undercover as a new inmate of the prison, much to Wayne's objections about the risks. After blending in, she finds Natalie. She sees her speaking on the payphone and overhears her saying some code phases to Thomas. After she informs Winder about this, he sends Andrea to pose as a new prison guard to keep an eye on Richter and Natalie while Drake, Ruiz, Holmes and Francis continue to investigate the crime with Durand and his unit. They check out the abandoned shop and discovers schematics of the prison and realizes that Thomas is going to break out Natalie.
At prison, while Andrea visits Richter, one inmate sees and recognizes the former as a cop who arrested her in the past. The inmate reveals to Natalie that Richter was talking to the cop who arrested her who is currently dressed as a prison and that Richter might be an undercover cop. By that time, Holmes warns Andrea about the prison break plot and she tells Richter immediately. But suddenly, Thomas and his henchman enter the prison, disguised as deliverymen & janitors and take the warden hostage, forcing her to open all the cells. As FJU, Major Crimes and such arrived in the prison, Natalie spots Richter and informs her husband that she's an undercover cop; he has some of his pursued her. As Andrea helps the guards evacuate the civilians, the henchmen corner Richter in the kitchen. She puts up a fight until she is overpowered. As Drake, Ruiz and Holmes meet up with Andrea, Francis and Wayne tells them that Richter is in kitchen and is in trouble. As Kellogg's men are about to kill Richter, Drake, Ruiz, Holmes, Andrea and others arrive, save her, and take down his men as the prison break was quelled. Winder, Durand and Wie then corner the couple outside the prison with the MCS detectives and arrest them both. After the case is wrapped, Richter was reunited with Wayne and agrees to go out with him.
Meanwhile, while helping with the case, Wie gets a call from Emily, saying that she and Chris found Jason's sister Samantha (Alicia Sliverstone). She is living in Tennessee, and is married with two children, and she has some things to reveal about her family as she is flying to Denver. When she arrives, Samantha reveals shocking secrets about her father Steve: her father was a sleaze and serial womanizer, who cheated on her and Jason's mother multiple times. At one point, when Samantha was 9 and Jason was 11, their mother got fed up and left him and blackballed him to all his mistresses. During their separation, with no one else to meet his needs, her father turned his affections onto her, starting with molestation and eventually escalating into rape; the sexual abuse continued even after her parents reconciled up until she was 13, which sent her down a path of alcoholism and drug abuse as a young adult, which she has since overcome. She also reveals that as a teen, her father reverted to his old womanizing ways, and when Jason started having insecurities about getting girls, he took him to brothels to "get his confidence and 'other things' up". One such evening when was 15 and Jason was 17, she followed them to one of said brothels, and witnessed her father beat up one of the girls for attempting to cheat him out of his money as Jason watched; just weeks later, Jason would beat up his girlfriend Jessica Palermo in the same manner for talking to a male friend. These revelations shock Emily and Chris and they inform Wie of their intent to use them in court. However, when Samantha becomes reluctant to testify, Wie decides that a "Russo family reunion" might be what's needed to resolve this.
Elsewhere, concerned about Principal Davis, Katherine has Audrey go on an important mission to check out Davis with Cohen and Quelling keep an eye on her. Audrey goes to the school, posing as a single mother while wearing a blonde wig and fancy dress. She meets with Davis and asks about the school, but gets suspicious when Davis gives Audrey what appears to be a contract. When Davis isn't looking, Audrey takes a photo of the paper with her phone before signing it. Later, she follows Davis to a school meeting where she records a conversation about the school's education on her phone.
At the end, Wie speaks to Emily and Chris about Samantha's revelations about her father, Richter and Wayne go out to a restaurant, Doyle speaks to Bishop at his office about his thoughts of transferring out, and Drake and Katherine hang out with their children as they play with Cody. As Audrey arrives to surprise Mary and Finn, she reveals Katherine her discovery about Davis and the school which horrifies Katherine.
Later, Ryan gets a call telling him, Drake and Katherine that Patrick and his family are coming over, regarding the situation with Harriet and Sophie.
#19 - "Not So Ill"
The FJU investigates an horrowing case: an apparent murder-suicide of single mother Meredith Bowman and her twin children Jan and Eric. Trying to figure out why the mother would kill her own children and then herself since there was no suicide letter, they discover the mother once did time an mental hospital after suffering a stress-related mental breakdown in the past following the death of her husband. Holmes discovers that the gun used at the scene was registered not to Meredith, but to her sister Carrie. Carrie tells Drake and Ruiz that she gave her the gun to her because she lived in a rough neighborhood. She believes that her sister would never kill her children despite her past mental issues and she didn't see any signs of her being suicidal when she met her for lunch the day before the murder. Cooke calls the detectives, revealing at the morgue that she and C.J. have discovered some inconsistencies when they investigated the crime scene. C.J. shows Drake, Ruiz, Holmes and Andrea that the angle trajectory of the bullet that passed through Meredith was fired inches within her chin and Cooke says that the range of where Jan and Eric were killed were way off from where Meredith was actually killed, meaning that someone murdered them all and staged it as a murder-suicide.
During the ensuring investigation, they learn from a former patient who befriended Meredith at the mental hospital she was in that Meredith was about to blow the whistle on corrupt practices when another fellow patient of theirs died from unknown causes and she suspected foul play. After Judge Wellington grants them a warrant to exhume the patient's body, they discovered that the patient actually died of an overdose of an experimental psychiatric drug that was banned by the FDA. As Winder, Drake and the other FJU personnel continue to investigate the hospital, they discover that the higher-ups were making adjustments to the drug and experimenting with it on patients without consent. They arrest the head administrator of the hospital and others involved. Despite their lawyer's underhanded tactics, Cohen and Quelling are able to find the evidence that Meredith had hidden away and intended to use to expose the medical conspiracy that led to them murdering her and her children. Katherine and Doyle successfully prosecute the offenders.
During trial, Andrea confronts Katherine over having her daughter Audrey go undercover in an unauthorized investigate to Finn and Mary's school. Later, Patrick, along with Clara, Daniel, Camille, Sara and their families arrive. They explain that Harriet is off her medication, acting erratically and has been coming by and harassing them over Sophie. Afterwards, she eluded the authorities and was last spotted at the Colorado-Kansas border. Sophie comes and apologizes to them for her mother's behavior. Later, Harriet is spotted in Denver and is detained. Katherine, along with Ryan, Patrick, Clara and Camille go to the hospital where they find Harriet trying to escape. Before the erratic Harriet can be restrained, she takes an officer's gun and points it at Patrick and Clara, blaming them for taking her daughter from her. As they, Sophie, and Ryan try to to talk her down, Katherine and Camille disarm and and take her down. As Patrick, Clara and others comfort the upset Sophie, Drake arrives and sees Harriet restrained; Katherine says that she has worked out a deal to have Harriet transferred to a mental hospital out of state. Afterwards, Katherine confesses to Drake and Ryan that she sent Audrey to investigate Principal Davis and has discovered some unethical actions of Davis deliberately rejecting acceptance on children who come from middle to low class families but are actually doing well at Finn and Mary's school in contrast to kids families who are wealthy, but aren't doing as well.
Meanwhile, Wie's custody comes to a head as she, Chris, and Emily, give the Russos and the Stetlers one last chance to settle the custody dispute out of court. When they refuse, she has Samantha and Jason (brought from prison in chains), to confront their father in front of their mother. Samantha subsequently reveals Steve's continued infidelities after his and Kelly's "reconciliation", his sexual abuse of her during their separation, and him teaching and influencing Jason to keep the women in his life in line by beating them when he felt they crossed him. Kelly refuses to believe this until Jason confirms the first and third revelations. Steve tries to browbeat his children into silence, and in the process, admits to everything but tries to rationalize his actions, citing that their mother couldn't fulfill his needs all the time and that he was trying to teach his son how to overcome his insecurities and be a man, much to Kelly's shock and horror. Jason cites that his "teachings" made his insecurities worse to the point where he's now in prison for murdering the mother of his children, and Samantha re-iterates how her marriage has been on the rocks on-and-off over the years and how she has become over-protective of her children as a result. She refuses to allow the pain and suffering Steve has caused her to hold her back any longer and threats to tell the courts all about it, as does Jason with his father's teachings, in order to try and make it up to Lisa's family and ensuring that his children don't end up like him and Samantha. Steve tries to look to Kelly for support, but she, disgusted by the revelations of what he did to their children, refuses to even look at him, and he ends up storming out of court. Kelly decides to end the custody bid; when Stetler tries to talk her out of it and convince her to keep fighting and beat her in-laws to, she fires him and Zack on the spot for his chosen ignorance of the revelations. When court resumes, she makes her motion and the judge awards full-custody of Wie's nieces and nephew to her; a few days later, Samantha reveals that Jason got 20 years for Lisa's murder after sentencing hearing, and that she is working on reconciling with her mother and is open to allowing her to visit her grandchildren as long as her father isn't a part of it and urges Wie to do the same, citing that her mother is having her father served with divorce papers within the week.
During the case, Andrea has a date with Dunnigan and they take their relationship to the next level. At the end, Terrell spots Angel and his apparent girlfriend from his gun store after closing up and follows them. Ruiz proposes to Erica and she accepts. Then they get a call from Terrell, saying that he spotted Angel with his apparent girlfriend and has followed them to a race track and they're meet up with some very shady people on it. After giving the location, Terrell is attacked by some of the men that met with Angel. Ruiz and Erica hear what was going on and head for the area...
#20 - "Multi-Faced"
Ruiz and Erica arrive at the race track to search for Terrell. With Erica keeping behind Ruiz, they find him savagely beaten up. As Erica tends to Terrell and calls for help, Ruiz searches for Angel and Beatrice Diaz, but they are nowhere to be found. He then calls Winder to tell him what happened.
At the hospital where Katherine wait to transfer Harriet out, Drake and Ryan confront Katherine on why she sent Audrey to investigate Principal Davis with Cohen and Quelling's assistance. Katherine told them that she is concerned that Davis might reject acceptance on Finn and Mary simply because other kids family's have more money when she overheard Davis do so for one genius child. While Drake understands her reasons, he expresses his disappointment in her for not telling him about it sooner. She says she wanted to confirm that Davis was acting on a class bias. Ryan says that he will call a friend in the school district to deal with Davis. He then reveals that Patrick, Clara and their family have returned to the hotel and took Sophie with them. As Harriet is taken to the medical transport, Drake gets a call from Winder that Terrell was attacked and Angel is missing. Shortly, paramedics arrive with Terrell and Ruiz, who rode along with them. Holmes and Kim arrive at the hospital, along with the other FJU personnel. Holmes demands Ruiz explain what happened to his brother; Ruiz reveals how Terrell spotted Angel and Beatrice and followed them to the race track with some shady people. Holmes furiously berated Ruiz for not handling Angel's rebellion and Ruiz defends himself until Winder and Wie scold them to stop. Winder has Drake and Andrea come with him to the crime scene, telling them that Richter and Francis will meet them there while Wie stays with Ruiz and Holmes.
At the crime scene, Winder, Drake and Andrea arrive and Richter and Francis meet up with them. A homeless man, who was far away, says he saw Terrell put up a tough fight and managed to injure one attacker's knee before he got overpowered and beaten him down. The detectives notice a surveillance camera across the street from the track. While checking the video, Andrea recognizes the attacker who Terrell managed to injure, and, as Francis enhances the image, it is revealed to be Valeri Shuysky, to the shock of Drake and others. As they rewind the video, they see Angel and Beatrice hanging out with Shuysky, Zakharchenko and other mobsters. Winder calls the FBI team while Drake and Andrea called Katherine, Wie and others. In the hospital, Holmes and Ruiz argue strongly over how Angel got involved in Loginov's Mafia as Wie and Kim tell them to stop. Then Frank and Laura arrive with Khalil and Jamaal. As Holmes explains to his parents what had happened, Dr. Ibrahim Barkawi (Waleed Zuaiter), the hospital's Chief of Surgery, informs the Holmes family that Terrell has suffered a minor concussion, three bruised ribs, a fractured left and a collapsed lung, but sustained no significant head injury.
Meanwhile, Angel is walking alone somewhere in the city, anxious and terrified. At the hospital, Ruiz await word on his son as Erica tries to comfort him. Then Wie tell him that a patrol unit found Beatrice alone at a gas station, but no sign of Angel. Ruiz angrily confronts Beatrice at the hospital, demanding to know where Angel is until Winder and Wie order him to stand down. Holmes wants to confront Beatrice himself and Winder and Wie told that they will watching him. When confronted by Holmes, Winder and Wie, Beatrice confesses that Angel ran off after seeing Terrell got beat up and she hasn't seen him since. Holmes tells her that his brother is the hospital because of her and if she doesn't give up the men responsible, she will pay the price for it. Later, Angel calls Ruiz, telling that he saw what happened to Terrell. Ruiz meets up with him and Angel says that Beatrice got him mixed up with Loginov's crew to be a courier for them, which he doesn't know until his father informs him of who they were. Ruiz takes him to the FJU HQ and brings him to Winder.
Katherine informs Bishop about recent events with Angel and Loginov's men. Bishop says that they need to find Shuyksy or Zakharchenko as they could lead them to Loginov and his auction. He then tells Katherine that he knows about her investigating Davis and her activities. As Katherine defends herself, Bishop says that Andrea told him all about it and that, while her actions were well-intended, it is out of jurisdiction for the D.A. Office's to investigate this, and using Audrey to get information was ill-advised. He warns her if Stetler found out about it, he would pick her apart if she faces off against him in the future. Katherine says that she knows that, but she wanted to protect her children's education and that of other children who were unfairly turned awat. Bishop says that if she hadn't found at least some evidence of Davis' biased actions and she wasn't the best ADA he's got, he would suspend her. Then, Drake calls, saying that the FJU and company have found Shuysky, hiding in a condominium where a mob doctor secretly works at. As the FJU, Vice and FBI arrive, Rivas spots Shuysky leaving the condominium as the teams tail him. Shuysky went to the train station and boards the light rail train. Drake, Andrea, Rivas and Graham then board the train as Wie Pearce and others head for the next station. As they arrive in the station, Shuysky see a police car nearby and, realizing that he's been caught, he takes a woman hostage to keep the police at bay. Then he runs out of the train, with Drake, Andrea and others pursuing him, despite his injured knee. Then he turns his pistol at the police, who shoot and mortally wound him. Drake asks the dying Shuysky where Loginov's auction is, Shuysky only hints it will happened in three days and refuses to reveal the location of it before dying.
While going over the evidence Katherine provided, Ryan and his friend, school district chairman Gerard Simmons (Clark Johnson), discover that Principal Davis has in fact purposely rejected acceptance on low-class and middle-class students who are actually smarter than the wealthy ones she accepted. The school board called Davis in and informed that she is under investigation for her class bias and will be suspended until they review every student that she has rejected.
At the end, Terrell wakes up with his parents and Holmes present. Angel reveals to his father, Drake, Katherine, Winder, Graham and Tariq that most of the conversations he heard were Russian, but her heard in English from Zakharchenko while he was meeting with someone that they will meet up with Loginov, Karpov and others in some large mansion in the mountains of Montana in three days; everyone realizes that that is where the auction will take place. Drake tells Winder and Graham that they need to call the people that are not in Loginov's list and they will need all the help they can get.
#21 - "Mouse Hunt"
With the lead on the location of Loginov and the auction, Drake, along with Katherine, Holmes, Andrea, Pearce, Kellerson, Rivas, Spier, Cohen, Quelling, Tariq, Graham and Dr. Fleiss travel to Montana while Ruiz, Winder, Richter, Wie and Francis stay behind to assist them from the FJU. Bishop, Doyle and Peake also get involved to help from their end. The team arrive at a large mountainside house and establish a base of operations there. Judge Catalano arrives as well as he had dealt with the Russian Mafia before both as a prosecutor and a judge, and will be consulting the team. Assistant US Attorney Reggie Allen arrives to provide legal advice on the Russians. Then MCS Captain Chloe Hartman, Detectives Jack Hartman and Sunny Ng, JACTF members ATF Agent Jerome Chapel, ICE Agent Owen Scott and DEA Agent Alexis Lee. Joining the team also is Interpol Chief Clark and Drake's uncle Jack Miller. Drake's brother-in-law Owen Graves and other trusted members of Chicago police, as well as personnel from NYPD, FBI, ATF and such also arrive afterwards. Miller, Graham and Allen show them the list of moles working for Loginov that has been sorted out by various agencies and police departments, which shocks the majority of the personell. They say that once they take down Loginov, they will give the order to arrest the moles. Clark reminds everyone that once they have Loginov, he will be extradited to The Hague for trial at World Court. Hartman says that she has dealt with the Russian Mafia before and the other higher-ups won't be take Loginov's capture lightly. As everyone heads to their stations, Hartman speaks to Drake and Katherine, telling them that her people are keeping eyes on the moles in LAPD. Drake and Katherine thank her for that, and reveal that they heard about Angela and Jonathan's situation. Hartman says that the evidence is against them, even though someone stole Jonathan's laptop and retrieved and uploaded the video.
Later, while investigating leads, Drake notices some tension between Katherine and Andrea and realizes it's connected to the school scandal. He tells Andrea that Katherine was only looking out for Finn, Mary and the other children Principal Davis was wrongly rejecting and she needed someone to help get evidence against Davis and Audrey was up for helping; he also tells her to imagine if the same thing had happened to Danielle and Piper if they were in that school. Andrea tells Drake that she understands the situation and admits that she is not actually angry with Katherine; rather, she is angry at herself as she opens up about her struggles of being a parent to a 20-year-old woman who was conceived by rape and her fear of Audrey going down the same path as her father. Drake reassures Andrea that Audrey is nothing like her father, and everything like her mother.
Then Montana State Police announce that Zakharchenko was spotted leaving a bar in Missoula half an hour ago. Drake and Andrea went to the bar with Graves, Chapel and Scott, where the bartender tells them that he saw Zakharchenko meeting with someone at one of the booths. That person is soon revealed to be American businessman Samuel Hastings and the task force later discovers that Hastings has done some business deals with Russia and has ties to the Mafia. Then NYPD Detective Joe Quigley (Josh Hopkins) says that they found Zakharchenko's father Viacheslav (Elya Baskin) and are ready to chat with him via video call. Viacheslav speaks to the task force that Andrei wanted no part of his Mafia life while growing up. But later on, after Andrei's legitimate business went under and he was left bankrupt, Loginov and Korablin, along with Karpov, came to him and offered a position in their empire. Viacheslav reveals that Loginov killed his own predecessor to get control of the Mafia and he, Kharlamov, Korablin and others have been engaged in power struggles against the other Russian mob bosses for years, until Kharlamov left the group. Miller asks Viacheslev how the task force can contact his son; he replies that he hasn't spoke to Andrei in several years, but knows that he has often contact with a Russian woman name Olga Ivanova at times, as if they have some kind of romantic connection. Clark told everyone to look for Zakharchenko's contacts to find Ivanova's number. Graves states that Alina is hiding under assumed identity and Allen says that they will need her to testify against Loginov when the time comes. Viacheslev adds that it's a good thing Alina is being kept hidden, as Loginov scares him more than any other Russian mob boss. Katherine thanks him for his help and assures that they will do whatever they can to bring his son in alive before ending the call. As Holmes, Cohen, Miller, Lee, Graham, Pearce, Spier and others are going over Zakharchenko's contacts, Drake, Andrea, Quelling, Hartman, Jack, Chapel, and others track Hastings' movements. Scott inquires to Drake, Katherine, Chapel, Hartman, Clark and Allen on his theory of how Loginov and the other mobsters could have entered the U.S.: he believes that Loginov bribed U.S. Customs agents and ICE agents to allow him and other mobsters to sneak into America without detection from Homeland Security and other agencies. Holmes and Doyle then come over, revealing that the task force has found Ivanova and tapped her phone.
After some time, the task force finally gets a lead. Zakharchenko make a call to Ivanova and they begin tracing the call. Although they can't get the exact trace, they find that the call came in from the mountain area north of Helena. As the task force checks the call's background noises, they hear sounds of a flowing river, the sound of a car coming in and parking and a fox's howl, leading the team to discover that the mansion is somewhere near a river in an isolated area. Meanwhile, Drake, Andrea, Hartman and Chapel follow Hastings. Then, after a awhile, they follow him to the entrance of a large driveway. Then Drake and the others spot Zverev, Dobrynin and Karpov meeting up with Hastings. Parking far enough away, Drake, Andrea, Hartman and Chapel go into the wilderness and soon arrive in Flathead River; Chapel recognizes the area as he and some of his SEAL team members had some SEAL training in that area. As Jack and Quelling arrive, they all spot Korablin and Zakharchenko emerge from the mansion's front entrance and meet up with Hastings. Then, they spot Loginov in the door as Hastings is lead in. After giving the coordinates to the mansion, the investigators all return to their base. After going over the layout of the mansion and studying the area, they plan to raid the mansion to rescue the girls set to be auctioned off and capture Loginov and the other mobsters involved. Lee believes that the girls will be held in a large room, possibly a large basement or cellar and Dr. Fleiss suspects that the girls will have probably endured abuse. Chapel says that since they are auctioning off ten tons of C4 explosives and 500 automatic weapons, the Russians will be armed to the teeth. Katherine, Doyle, Allen and Catalano all say they will to gather physical evidence after the raid so they can use it against the mobsters at the World Court. Clark says that his MI5 contacts also have evidence against Loginov and will present it soon. Miller gives everyone their positions. As everyone arms themselves, Doyle reveals to Katherine that he is considering leaving the Denver D.A. Office because of recent events and the aftermath of the attack on him, Jake, Brian and Cameron. Wie and Peake say that they will send in National Guard to ensure a safe extradition hearing for Loginov and any other detained henchmen. Bishop advises Katherine to make sure the extradition goes smoothly.
At night, Loginov and his people set up the auction. As the bidders arrive, the task force keeps an eye on activity from the mountain wilderness across the street. As Drake, Andrea, Cohen, Quelling, Hartman, Jack, Ng, Scott, Lee, Graves Pearce, Rivas, Graham and other law enforcement personnel prepare to infiltrate the mansion, Holmes, Chapel, Kellerson, Miller, Tariq and others were providing outside overwatch. Katherine, Doyle, Fleiss, Spier, Allen, Catalano and Clark oversee things from the task force's mobile command unit. Then as the auction starts, the team moves in. As the auction proceeds, the task force infiltrates the mansion and starts silently arresting the mobsters and bidders. The first truck with some weapons begisn to leave, but Holmes, Chapel and others stop it while Miller and Tariq arrest the mobsters attempting to escape. With some shots fired, Drake and Hartman take out the two henchmen while Graves kills the third shooter. Jack, Ng and Lee arrest Grankin while Andrea, Cohen, Scott, Pearce and Rivas take out and arrested more mobsters near them. As Drake and Quelling search around the area, Hartman fights with Dobrynin before taking him down. Drake and Quelling spots Loginov trying to escape with Korablin. Karpov and his son Vladimir attempt to escape, but Holmes, Chapel and Miller stop and arrest them. Jack and Ng spot Zakharchenko and pursu them until Pearce and Quigley stopped him. Zverev tries to prevent Drake and Quelling from pursuing Loginov and Korablin, but, with Drake providing cover fire, Quelling tackles down Zverev. Graves and his partner spot the Aksakov brothers and engage in the firefight them until Holmes, Andrea and Scott cut them off and detain them. As Loginov and Korablin run to the wilderness, Drake, Hartman, Chapel and Miller pursue them. As Korablin fires at them, Chapel shoots and wounds him as Drake, Hartman and Miller continue to search for Loginov. Loginov ambushes Drake and they engage in a grueling fight until Hartman point her gun at Loginov. Both Drake and Miller take down the Russian mob boss. As they arrest Loginov, Chapel, Holmes and Scott come over and told them they've found something that everyone has got to see: 100 abducted girls between 13 to 35 that were going to be auctioned off hidden in the large basement in the mansion. They also confiscate the weapons, the C4 explosives and Loginov's personal computer. Forcefully using Loginov's fingerprints, they gain access to it. It reveals the names of the Mafia's potential customers, moles, hideouts and such. Holmes says there was no sign of Kotrikadze and a few more Loginov's men. Allen orders a manhunt for them and has everyone in Denver be on the lookout for them during the extradition hearing.
As Loginov and the other captured mobsters are placed in holding, Allen and Clark say the abducted women will be reunited with their families and that it's time to arrest the moles. As Miller makes a call to Interpol for the arrests of Loginov's moles, Hartman and Chapel say that they, Jack, Ng, Scott and Lee will head to Los Angeles to get the moles in LAPD. Drake and Katherine wish them well and hope for the best for Angela and Jonathan. Graves, Quigley and others will head to their respective cities to deal with their own moles. Katherine, Allen and Clark enter and told Loginov that he will go to Denver for the extradition hearing to The Hague, where, if all goes well, he will be sent to stand trial. At the end, everyone heads home as Loginov, Korablin, Karpov and other detained mobsters are under heavy escort to be transported to Denver for the extradition. What none of them know is that Kotrikadze and the remaining Russian mobsters with him have seen them leave from a hiding spot and have a backup plan in motion...
#22 - "The Devil Within (1)"
Drake, Katherine and their teams prepare for extradition for members of the Russian Mafia to The Hague. But later, the court hearing ends in an unthinkable event.
#23 - "Ashes to Ashes (2)"
After the shootout results in multiple fatalities, including several fellow colleagues, Drake, Katherine, the FJU, the FBI and such work to hunt down the escaped Russian mobsters.
Final appearances of John Francis Daley (Trent Doyle) and Scott Glenn (Andrew Bishop) as regulars.
Season 4 (2032-33)
#1 - "Retribution"
Four months after the events of last season, the FJU is assigned to investigate a mass private school shooting in which eight people die, including the two shooters, Benji McIntosh and Dennis Appleton, and many as 24 injured, leading to a media frenzy. Cooke reveals to Drake and Ruiz that the shooters had bruises on them before the shooting. The shooters' parents told the detectives that their sons were great kids until they went to that school on scholarship, after which and their personalities changed. During the investigation, the FJU discovers through McIntosh's blog that he and Appleton were bullied mercilessly by a gang of popular kids led by football team captain Carson Porter. Then they learn that both shooters were seen with a brilliant, but aloof female student name Marlene Grimaldi. With help from Francis, Wayne and Spier, they make a shocking discovery through Appleton's journal: Grimaldi orchestrated the massacre. Drake and Ruiz arrest Grimaldi for masterminding the shooting. Fleiss, who has since recovered from her injury in the courthouse shooting, believes that the bullying and the hazing is what set off McIntosh and Appleton to commit the murders.
During interrogation with Emily as her lawyer, Grimaldi makes a shocking confession to Drake, Ruiz, and Katherine's new second chair, A.D.A. Joshua Saxe with Grimaldi's parents, Katherine, Winder, Fleiss and other FJU personnel watching: she reveals that she was drugged and gang-raped at a party six months prior by Porter and three other popular boys, while the rest of the gang took video and photos of it and sent them around the school; this was done in revenge for Grimaldi publishing a news article that exposed multiple athletes in the school for steroid use weeks before the party, which led to many of said athletes losing their chances at college scholarships among other consequences. Even more, Grimaldi reveals that she had been set-up by her best friend Nancy Mason, who had brought her to the party, with Mason doing so to get in with the in-crowd; she had deduced Mason's betrayal after seeing her being all flirtatious with one of the popular boys, and then hacking her social media DMs. The popular kids' parents used their wealth and influence to cover up the gang-rape and bullying incidents, and the school did nothing but go along with them to avoid publicity and stay in their donors' good graces, with both sides even threatening to ruin the bullied students' futures and lives if they tried going to the police, hence the trio orchestrating the shooting to take revenge on those who'd wronged them. The people Appleton and McIntosh killed and shot at were those involved bullying them and raping Grimaldi, with Mason among those killed; Porter and fellow popular kid Warren Hodges were the only survivors.
With a warrant issued by Judge Grant, they subpoena the school's files and arrest the principal and the surviving school's staffers for negligence and reckless endangerment, among other things. As Katherine and Saxe prosecuted them, Cohen and Quelling investigate further and found the video of Grimaldi's rape hidden in Mason's crawlspace. With this, the detectives also arrest Porter and Hodges for rape and sodomy. Saxe desires that they should also go after the parents of the popular kids who helped cover up what their children's crimes and go public with the video, but Katherine, who knows Saxe's history of being bold with the defendants he has dealt with in the past, tells him to wait since they need more evidence against the parents before they can prosecute them. Peake informs Katherine that Saxe was demoted by Bishop because of his recent reckless approach against a child molester on trial, which Katherine is aware of and expresses concern about her working with him. With some other students testifying against the principal and the others staffers, they are forced to plead out and agree to testify against the parents of the popular kids; said parents are all later convicted of numerous crimes, including, evidence and witness tampering, bribery, and obstruction, as are Porter and Hodges for rape, sodomy and distribution of child pornography (for helping spread the video and images of their crimes through the school), Grimaldi takes a plea for the murders for the minimum sentence, and the scandal leads to the school being permanently shut down.
During the case, the FJU and the D.A. Office cope with the changes that have come since after the courthouse shooting: Loginov and the other surviving mob bosses have been convicted in The Hague and sentenced to death. Peake works to make a smooth transition as Interim D.A.. Richter is struggles with her grief over Doyle's death as she is visited by Doyle's widower Jake, who informs her and Winder that he and Joyce are going to relocate to where they were planning to, which is also near Doyle's parents. Richter and Winder wish Jake good luck. Katherine works to adjust to Saxe's ruthless approach, and Francis tells Drake that he and Spier have been casually seeing each other since the courthouse shooting, and asks him for relationship advice; Drake encourages him to take a big step on his relationship with Spier. Ryan hangs out at the memorial inside the courthouse of those who perished in the shooting with Judges Wellington, Grant and Ollister as they honor their late friend, Judge Catalano.
At the end, Katherine arrives at the FJU with Finn and Mary. She talks to Drake about her feelings over Doyle's death and about how he got shot instead of her. Drake says that a part of him is glad she didn't get shot because he and their children would be lost without her, but at the same time, Doyle's tragic death has had a ripple affect on so many. Finn and Mary say that they are glad that Katherine didn't get shot, but feel that saddened over how the shooting has affected them. Drake and Katherine console their children. As they and the other FJU detectives prepare to leave for the night, Winder and Wie stop them and inform them they are being called to the scene of a grisly rape-murder. Katherine says that she'll take the children home as Drake and the other FJU detectives prepare to head for the crime scene.
First appearance of Matthew Goode (A.D.A. Joshua Saxe).
Neal McDonough (Jeremy Peake) is upgraded to series regular.
#2 - "The Mile High Slasher"
Picking up from the previous episode, the FJU squad arrives at the crime scene. They find that the victim is a wealthy young socialite that has the word "SPOILED" carved into her chest and with her throat slit. Cooke reveals that the victim was killed four hours before and says that the words were carved after she died. Then MCS Captain Durand and two of his subordinates; Detective Morris Oakes (Jon Michael Hill) and recently transferred Detective Amy Chen, arrive on the scene. They reveal that they have a double-murder with a very similar MO: a murdered wealthy couple with the man was stabbed to death multiple times and castrated and the woman was raped and murdered with her throat slit, just like the recent victim, with the killer carving the word "INFIDELS" into their chests. This makes everyone realize that they have a serial killer on the loose.
The next morning, the FJU and MCS, along with MCS Sergeant Daniel Talfero (Erik Palladino) and Detective Leticîa Garcia (Lisseth Chavez), sort the pieces together. They discover evidence that the killer has deliberately left behind and learn the victims are actually spoiled brats and entitled bullies who have more than their fair share of enemies. Fleiss reviews the evidence and makes her assessment of the killer: she says that the killer sees that those whom he targets are the some of the worst people around and who constantly get away with their actions because of their wealth and connections, and the way he kills them shows his intense hatred for the victims, while also suggesting some justification to the crimes. After Taggart contacts the FBI, Tariq and Winder's son Anthony, having graduated at the FBI Academy in Quantico, arrive. Tariq, who has dealt with serial killers before, brands the killer "The Mile High Slasher" because of his choice of victims and the way he kills them. With Taggart and Tariq's recommendations, the FJU and the MCS opt to work together to stop the killer once and for all as the FBI help work on the killer's profile.
Meanwhile, Cohen visits Tariq after hearing about the murders. She informs her brother that she hasn't spoken to Graham's family since the funeral because of her reputation within the FBI. Holmes learns that Peter will be honorably discharged as he finishes his final tour of duty. Andrea and Dunnigan hang out in a park with their children as Audrey informs her mother she applied for a job as administrative assistant for FJU, as she plans to be a cop. It was revealed that Ruiz sent Angel to a school for at-risk teens after his indirect involvement with the Russians. Francis noticed that Richter has been withdrawn since Doyle's death and she admits to him that Doyle was a good friend and was her son's mentor when he guided him through the life of being an openly gay individual. After Francis leaves, Richter pops some opioid pills, revealing that she has relapsed. Katherine informs Peake about the serial killings as Peake and Commissioner Smith will plan a press conference the next day. Saxe warns that if the killings continue, the killer might generate interest among followers.
At the end, Drake, Katherine, Ryan and Mary attend Finn's hockey game where he scores a game-winning goal. After returning home and playing with Cody, Finn and Mary went to bed as Drake, Katherine and Ryan speak about the murders, Drake fearing that the killer is just getting started...
#3 - "Old Wounds"
A man named Shawn Lewen approaches the FJU and drops a huge bombshell: In 2008, when he was 11, he murdered his 5-year-old sister, Sarah, and framed their mother, Maxine, for the crime. The case was very high-profile and attracted nationwide news coverage, especially when Shawn took the stand and testified against Maxine, who was ultimately convicted and given a life sentence. His revelation not only prompts a re-opening of the case and opens the possibility that Shawn is the real monster and not Maxine, but strikes a personal chord with Captain Winder, as the Lewen case was one of his first cases he investigated after transferring to the Denver PD. As a result, he decides to personally get involved with the new case.
Winder tells Drake, Holmes, Andrea and Wie about the case, saying that Sarah was abused as a child, as well as Shawn since Maxine was a prostitute; she claimed she did it to support her children, but when Sarah was killed, evidence seemingly revealed that Maxine had become an alcoholic, which likely made her abusive, and she was suspected in killing her due to circumstantial evidence. Winder along with Wie, question Maxine about Shawn killing Sarah. Maxine refused to give any answers. During the investigation, Ruiz finds that Shawn previously visited clergyman Father Arthur Buxton. When they visit him, he couldn't divulge information to them due to the seal of confession, but says that Shawn visited him often due to his mother's abuse on him and told the detectives to find Shawn's girlfriend Brooke Osgood. Later, Winder, along with Drake, Ruiz and Wie, learns in shock from Brooke that he confessed to her that he killed Sarah because one night, Maxine beaten her so bad, it put her near-death. Shawn tried to help her and even called for help, but he realized she was going to die one way or another before the paramedics could get there. So, trying to spare his little sister from agony, Shawn painlessly put her out of her misery. When she learned about it, Brooke was shocked and, with her supporting him in time of need, convinced Shawn to confess to what he did to atone for his sins. He went to Father Buxton and told him what happened, which led him to confessed what he did to Sarah to the FJU. Fleiss does an assessment on Shawn and comes up with her analysis: that he was an abused and scared child who felt that euthanizing his sister after her fatal beating was the only to give her peace. Although the FJU, Katherine, and Saxe are sympathetic to Shawn, they nevertheless prosecute him to the minimum. Thanks to Winder and Katherine convincing him, Shawn pleads out and is sentenced to time in a mental facility.
During the case, Captain Durand and the MCS inform to the FJU that they have found many leads to find the "Mile High Slasher". Based on the The FBI's profile, the killer is methodical, exacting, intelligent and with the timetable between his two crimes, he likely won't use the same pattern and methods twice, which will make him hard to catch.
At the end, Winder is at the bar when Drake arrived with Jane. Winder tells him he was adjusting to the move from New York to Denver when the Lewen case happened in 2008 and that cases like this are tough. Jane convinces her her husband to come home as Drake returns home to his family.
#4 - "We Need To Talk About Robert"
On an ordinary Saturday, the Donnell family gather at Mikey's house to celebrate Michael Jr.'s birthday. Then, a drunken woman shows up and causes a scene calling Mikey an animal and a murderer, shocking and angering the family. As Mikey defends himself, the woman reveals her identity as Diana Blake, the late Detective Sarah Howard's sister, and angrily blames Mikey for Sarah's death. Andrea and Joseph forcibly kick the woman out as Mikey starts to fume about the accusations. As the guests leave, Andrea tries to comfort a upset Mikey, but is distracted by a call from Drake.
Later, the FJU arrive at a crime scene in a hotel where a man was found dead, butchered and tied on the bed, but with no I.D. The next day, the FJU gets confirmation on DNA analysis, revealing the victim's identity as Steve Silva, a ex-convict killer released from prison just two days prior. Also, they learn Major Crimes' Robbery/Homicide Section was the one who investigated the case that convicted Sliva.
The next day, Drake and Katherine, who are planning to go to a Marine Reunion event with the rest of the family soon, visit Major Crimes where they questions Durand about the case, but the captain explains that he wasn't the investigating officer in the case. When he looks up the case on the system, Durand reveals that the identity of that the investigating officer was then-Lieutenant Robert Evans and also, that Evans used to have history with Sliva. As they are left reeling over the discovery, Drake and Katherine tells their colleagues about Evans' connection with Sliva. Holmes reminds Drake and Katherine of the hell Andrea went through when Evans returned into her life the first time, with him attempting to manipulate her, nearly destroying Mikey's career and putting Audrey in danger.
Drake and Katherine meets up with Andrea and Audrey and tell them about Evans. Andrea warns them that Evans isn't trustworthy, admits her worry about him helping in the case, but Drake promises that nothing bad will happen. Meanwhile, Holmes and Richter visits Silva's parents to question them about their son's last movements, but when Holmes mentions Evans' name, Sliva's father furiously kicks Holmes and Richter out as he tells them that Evans was the real reason that his son ended up in prison.
The next day, Drake, Holmes, Ruiz, Durand and Chen arrived at the prison but Talfero tells them that Evans refuses to see any of them them; he will to see Andrea and their daughter. Drake and Holmes argue over letting Evans back into Andrea and Audrey's lives, but Durand attempts to persuade them that Evans is only person that can help. Meanwhile, Andrea opens up to Katherine as they meet over lunch; she explains that she couldn't trust anybody after her rape, admitting that she closed herself off to forget what happened and protect her family, marriage and other children. Then, as they walk into the station, Andrea and Katherine witness an argument between Diana and Mikey. They rush to comfort the situation as Diana blames Mikey for breaking her sister's heart, but Mikey tells Diana that he was never in love with Sarah. Diana brands Mikey a liar before attacking him. Two police officers quickly arrived at the scene and arrest Diana for assault.
At the FJU station, Katherine reveals to Andrea and Audrey that Evans has requested to see them, explaining that he wouldn't see anybody else. Andrea agrees to meet with him, but Audrey refuses to see her father. Andrea goes to the prison with Drake and Holmes at her side. She heads to the visiting room where she comes face-to-face with Evans for the first time since the trial; Evans becomes emotional upon seeing her, but she coldy tells him that she doesn't miss him. She then questions him about Sliva; he tells Andrea that Sliva had a troubled life, explaining that his family was having money problems. Sliva asked Evans for help but months later, their partnership turns sour and Silva ended up in prison. Evans admits that he reunited with Sliva after ending up in same prison. Sliva obviously wasn't too happy to see Evans and vowe to expose the truth after he was released. Evans denies of any involvement, but he expresses belief that Mexican mobsters have played a part, revealing Silva scammed them out of hundreds of thousands of dollars. As she was about to leave, Evans asks Andrea about her relationship with Dunnigan, admitting his jealousy but Andrea snaps back, telling Evans that Dunnigan is a good man and father, and reminds Evans of his actions against her and her family. Evans defends himself, reminding Andrea that it was her own fault for getting involved with a married man in the first place, but confesss that he still love her despite everything, and vows to gets his family back. Andrea furiously grabs Evans, telling him that she was never his family. Drake and Holmes quickly escort Andrea as Evans yells after her, vowing to fight for her.
In interview room, Diana grills the FJU detectives for putting their faith on the family who plays the part on Sarah's death, but Wie and Katherine defend Andrea and her family, explaining that Evans was an abuser who tried to destroy the lives of those he cared about. Katherine tells Diana that Sarah asked Evans for help, and that he come up with the plan to frame Mikey. When she was caught, Evans shot and killed Sarah to protect his involvement, but Sarah managed to tell Andrea the truth before she died. At the same time, Joseph, Connor and Burton visit a upset Mikey at Winder's office. Burton tries to talks to his middle son, but Mikey angriliy blames his father for what Evans did to Andrea. Burton walks away very upset, as Joe and Mikey argue over Evans but Audrey steps in, telling her uncles to stop fighting. Michael walks away, callings his colleague for a favor.
Drake, Holmes and Richter comfort Andrea about Evans. Andrea blames herself for starting the relationship with Evans, admitting that she cares about his problem, but Drake tells Andrea it wasn't her fault. Richter persuades Andrea to relax, but this only gets her gets upset at Richter, causing her to furiously accused Richter of being lazy and selfish. As Richter tries to defend herself, Drake and Holmes advise Richter to not make things worse for Andrea as they reminds her about Andrea's ordeal. Then, Richter visits Saxe's office and she breaks down, remembering her memories of Doyle, but covers up her emotional outburst when Saxe arrives.
Later, Ruiz arrives at the FJU station and reveals his discovery to his colleague. Drake is shocked to discover a identical match of shoe prints. As the FJU gets ready to make an arrest, Andrea gets a call from Mikey's wife Lucy who warns her that Mikey is looking to kill Evans. The FJU drive to a warehouse where they see their suspect, who then shoots at them as he runs. Returning fire, Drake, Holmes and Ruiz chase the hitman into the bridge until Francis cuts him off, allowing them to arrest him. Under interrogation Drake questions the hitman about Sliva's murder; he denies of working for Mexican Cartel, but admits of killing Sliva and reveals that Evans organized the hit. Then, he revealed that Evans set Sliva up to be caught by the police because Sliva knew the skeletons in Evans' closet.
Meanwhile, Mikey and his colleague arrive at the prison where they impersonate as guards. They corner Evans in the library, where Mikey confronts Evans about the damage he did to his family, and for almost costing him his career; Evans accuses Mikey of only caring about himself, not his family. Mikey then aims about to shoot Evans, but Andrea arrives and orders his brother to drop the gun, but Mikey argues with Andrea over her "protecting" Evans, but Andrea, however, manages to disarm Mikey. She tells Mikey that she doesn't want him to become the monster that Evans is before taking the latter to safety.
Later, Mikey tries to apologize Andrea, but she berates him for his hotheaded actions. Then, Burton arrives at the prison and chastises his son for his actions. Mikey apologizes to his father as he breaks down over his recent actions and his previous failure to protect Andrea. Drake and Andrea defend Mikey, explaining that he wasn't thinking straight. Mikey agrees to end his vendetta against Evans and Burton forces him to take a leave of absence to get himself back together. Later, Diana visits Mikey at a local cop bar where she apologizes for blaming him for Sarah's death.
At the end, Drake meets with Mikey outside the bar, opening up about his own ordeal of being wrongly accused of a murder. He convinces Mikey to focus on himself, and not bring more trauma to Andrea. Then, Drake meets up with Katherine, telling her about his conversation with Mikey as they and their family drive out of Denver for Drake's Marine reunion.
#5 - "Reaching Out"
In Washington D.C., Drake and his family arrived at the Marine Corps Reunion event. As Drake and Katherine look around, Ryan gets acquainted with the parents of some of the Marines, while Finn and Mary notice some of their children. They are soon met by a fellow Marine Drake enlisted and served with, Chief Warrant Officer-3 Luis Rojas (Jon Huertas), who greets him and his family. They also met his new wife Valentina, who is pregnant with their first child. Rojas brings the Sullivans to two other Marines who enlisted and served with him and Drake; Captain Annie Nicholson (Michelle Borth) and Master Sergeant Mike Foster (Gbenga Akinnagbe), both of whom have since been discharged. Foster is now a JAG Lawyer and was discharged from active duty five years after Drake left the Corps and is married with three children. Nicholson had recently left to focus on her two children after her husband got killed by a hit-and-run driver a year prior. Rojas informs Drake that he is training the next generation of Marines. Drake says that he heard about what had happened the other fellow Marines they enlisted and served with: 2nd Lieutenant Gerald Lewis, Master Sergeant Julius Clark, Gunnery Sergeant Craig Murphy and Lance Corporal Roger Fleischman; Clark and Murphy were KIA on a mission eight years prior, Lewis committed suicide due to severe PTSD five years prior, and Fleischman was killed after interrupting a burglary at his home, which seemed suspicious. Katherine and Foster speak about the differences between military law and civil law as Drake, Nicholson and Rojas discuss Lewis's suicide and the issues surrounding soldiers with PTSD.
Then Marine Sergeant Jared Fatu (Beulah Koale), who served under Drake in a recon team, comes over and greets Drake and the others. Some other Marines who served under Drake, Sergeant Tonya Malcolm (Michelle Mitchenor), former Corporal Valerie Thomas (Sarah Booth), former Lance Corporal Davis Poole (Alfred Enoch) and discharged Private First Class Riley Russell (Jack Falahee) also arrive. Malcolm and Fatu are still serving, with the former, who is openly lesbian having recently married a woman, while the latter is separated from his wife and their twin sons. Thomas reveals that she been working as an NCIS agent in New York after being discharged after wounded in combat. Poole, who was wounded in Drake's final mission, now works as a paramedic in Seattle. Russell, who lost his left leg in Drake's final mission, now works as an analyst for DHS and, also gay, is engaged to a man. Katherine asks what was their last mission; Drake reveals that it was Operation Dark Scorpion, a dangerous mission which was to locate and capture a terrorist leader. The mission didn't go entirely as planned because it resulted in four Marines being killed and seven wounded, including Poole and Russell, but took out most of the terrorists and apparently killed the leader in an explosion. Then Drake's former commanding officer, Brigadier General Nick Carver (Robert Patrick) and his second-in-command Major Jay Warrick (Idris Elba) arrived. All the Marines present, including Drake and his former Marine comrades, salute their former CO. General Carver makes a speech to the Marines he commanded in the past, along with their families, that they served their country with everything they had and sacrificed everything to protect it. They have suffered loses, but endured to ensure America's safety from all enemies. He praises the actions of Warrick, who has served alongside him for a long time, along with Drake, Nicholson, Foster, Rojas, Malcolm, Fatu, Thomas, Poole and Russell for serving the country under his command. Carver says that they are living in different, difficult times and that the world has been changing for years, but thanks to their heroics and the generations of Marines that followed them, the country is still a force to be reckoned with. He then ends the speech by thanking everyone for attending the reunion. Afterwards, Drake and his fellow Marines celebrate with their families present. Carver and Warrick talk to Drake and Katherine, complementing that they have some guts for shutting down Darren Nelson's human trafficking ring and taking on the Loginov Mafia. Warrick says that a close friend of his turned out a member of the human trafficking ring and he has severed all ties with him. Katherine expresses her condolences to him about it as she and Drake continue to enjoy the reunion.
With the Sullivans away at Drake's Marine reunion, the FJU and MCS are at a scene where The Mile High Slasher has murdered a homeowner and raped and his live-in girlfriend by cutting their throats. Both of them were nailed to the basement floor postmortem with the word "HYPOCRITE" branded into their chest. As the detectives put together how the crime happened, Holmes, Andrea, Richter and Francis are called in to respond to a domestic violence situation not far from the crime scene. With Ruiz working with Winder and Wie on the Mile High Slasher case with MCS, Holmes and Andrea arrive to find Connie Greene severely beaten by her abusive husband Alan and her two children, 9-year-old Desmond and 7-year-old Jessica clinging their mother in fear with Alan nowhere to be found. The situation has been reported twice in the past and one of the responding officers is Carter Wells (Dacre Montgomery), Francis's childhood friend. At the scene, Wells tells Francis that he and his partner responded to the call twice when neighbors complained about the couple's yelling.
Later, as Connie is treated at the hospital, Holmes questions her while Andrea questions Desmond and Jessica. Connie reveals that Alan has become abusive and an alcoholic ever since last year when he lost his job after his workplace went under. Andrea and Richter reach out to both Desmond and Jessica, who tell them that Alan was starting to abuse Desmond, leading Connie to decide to leave him and take the kids. Then Alan arrives in the hospital, holding a nurse at gunpoint, demanding to see Connie and his children. With Holmes having Francis and Wells guard the children, he negotiates with Alan as Andrea and Richter flank him. During the tense negotiation, Andrea makes her move and wrestles the gun from him, freeing the nurse. Then Richter fights with Alan and ends up breaking his left arm while chastising him for beating up his wife and son as well as terrorizing his daughter as Alan was arrested. After that, Richter apologizes to Andrea for her behavior with her over the Evans situation, admitting that she is going a hard time herself. As Andrea leaves to check in on the Greene family, Richter takes some more opioids. In interrogation, Wie and Saxe confront Alan with Holmes and Andrea present, as Winder, Richter, Cohen and Quelling watching from the observation room. The two sternly berate Alan over his actions and manage to get a confession from him, tearfully admitting that he lost his way when he was left jobless. Ruiz comes in and update Winder and others about the Mile High Slasher case.
Meanwhile, Peter has returned home from his last tour of duty and says he plans to become a paramedic, Francis and Wells catch up with each other, and Brian comes to see Winder expressing his concern about his mother. At the end, Drake, Katherine and their family return to their hotel after the reunion. As Finn and Mary head of to bed, Katherine expresses Drake her happiness about finally meeting some of his military friends. He mentions to Katherine and Ryan that being a Marine was what he was good at back then. Ryan remembers that Rachel initally didn't approve of him joining the military and, while he was on duty, he would worried about his son. Katherine said to her husband that without his Marine training, he would never be the cop that he is now and they probably would never have met each other, which he agrees. As Ryan goes to get some water, Drake and Katherine share a brief intimate moment alone before admitting to each other that they are glad that they found each other because of what they went through in their past.
#6 - "Nothing to Lose"
As the Sullivan family returns home, Drake and Katherine are updated on the Mile High Slasher case. Meanwhile, a 19-year-old girl named Annette Reid is found brutalized and stabbed in the park at night; she is taken to the hospital as the FJU responds. But Annette sadly succumbs to her wounds just as her father Gerald Reid (Angus Macfadyen), a Scottish-born American survival teacher who helped trained soldiers to survive in battle, arrives. Upon seeing her body, he collapses in profound shock and grief as Drake and Ruiz hold him back. When things calmed down, Reid, who raised Annette alone since her mother died when Annette was four, told Drake and Ruiz he spoke to Annette the night before on the phone that she and her friends were seeing some rich boys from their school at a party few nights before, and she revealed to him that she discovered something bad about them and she was going to expose them. But she never explained the full details of it. At the M.E.'S office, Cooke informs Holmes and Andrea that Annette was gang-raped, tortured, severely beaten and stabbed 20 times, until she eventually bled to death. C.J. says that Annette arms and legs were racked, her wrists and ankles were burned by the ropes, she was was beaten by some type of stick and was stabbed by a large knife. Investigating further and questioning her friends, the FJU discovers that Annette and her friends hung out with rich boys Steven Weston, Arnold Redding, Vincent Kaufman and Nicolas Jenkins. While investigating Annette's house, they find Reid is also investigating and they warn him against it. Reid seems to have acknowledged it as he leaves, but Drake knows the father is vowing to get the people who killed his daughter. Andrea finds a portable hard drive hidden in a crawlspace in Annette's room.
As Francis and C.J. work to crack the hard drive with Spier's help, the FJU investigate more of the teenage boys that Annette hung out with and discover that the four rich boys are members of a presitigeous fraternity,and learn their backgrounds: Weston's father is a college history professor, Redding is the heir of his father's hardware store franchise, Kaufman's mother is a wealthy psychologist and Jenkins' father is a highly-regarded efficiency expert. As the detectives questioned the fraternity brothers, they deny their involvement in the murder, not knowing that Reid was watching them from his car. Then one of Annette friend's informes the detectives that the four boys had to be involved, since she saw and overheard them celebrating her death. As they brought the four boys in for questioning, Weston is represented by Stetler and Zack while other lawyers represent the three other boys. Without any doubt that they were responsible since they have weak alibis, the FJU arrest the four fraternity brothers due on circumstantial evidence, but the judge grants their bail at the arraignment hearing, thanks to Zack with Stetler's guidance, despite Katherine and Saxe's efforts to remand them after Drake inform Katherine about his concerns for Reid wanting justice for his daughter.
Francis, Spier and C.J. arrive in the bullpen, revealing that they decrypted the hard drive and found something highly disturbing to the FJU, Katherine and Saxe: Annette recorded the video of the four fraternity brothers reenacting a plan to commit a perfect murder using their knowledge of history, items they brought from the hardware store Redding's family owns, psychology and how to handle the logistics of the murder without leaving evidence. As the FJU heads out to get them, C.J. confesses that he made an mistake: when he left the room to get Francis, Reid went inside and saw his daughter's video and left in fury just as C.J. returned. Just as they learn that, Winder enters and tells his squad, with Katherine and Saxe present, that Reid has shot up the Weston house and killed the four fraternity brothers with a rifle and a pistol in front of their families and lawyers. As Richter, Holmes, Andrea and Francis investigate the crime scene, Drake, Ruiz and Wie find Reid at Annette's house, considering suicide, but Drake talks him out of it as he surrendered peacefully.
At the station, Drake has lawyer Mike Griswold (Eric Dane) to represent Reid. Holmes and Andrea inform him, Katherine and Winder that Reid burst into the house and quickly shot the four frat boys with his rifle in front of their families and lawyers, including Zack and Stetler, then shot them in the heads afterwards with his pistol without saying a word. Mr. Weston was wounded in the crossfire. He then uploaded the video to their computer that is connected to the TV and forced the families and the lawyers to watch the video and then left the scene quickly. Stetler angrily arrives, demanding an explanation of how Reid killed the four boys; Katherine counters that maybe if he and the other lawyers hadn't gotten them released on bail, the murders would never have happened, which Peake agrees, knowing about Stetler's vendetta against the Sullivans. Drake and Stetler get into a verbal spat over the latter's reason for getting involved in the case just to get him and Katherine. Before things escalated further, Peake ordered Drake and Stetler to stop, as Katherine calmed her husband down. Stetler coldly says that the families of the boys want Reid to pay for killing their sons and Peake says that Reid will face murder charges as Stetler leaves. With Griswold present, the grieving Reid tells Katherine, Drake and Richter about how he find out about their involvement in his daughter's murder and how he found them in the Weston's house. Although Katherine is sympathetic to Reid, she tells him that vigilante justice is not a solution and he is charged for four counts of murder. While Reid is on trial, Cohen and Quelling find out where Annette's murder took place and saw it was where it all planned and the makeshift racking used to torture Annette. After passing this evidence out, the charges are lowered to second-degree murder and Katherine and Saxe try to get Reid to plea out, but he refuses since, with his daughter dead, he has nothing left in the world. Reid is found guilty, but tells Drake he doesn't regret his actions as he was led away.
Meanwhile, Holmes, Frank and Terrell help Peter get into the Denver Fire Academy to be trained as a paramedic. Peter reveals to them that their cousin Darryl, an Army Ranger serving in the same unit Holmes used to serve during his last tour, has said that he will be back stateside in a couple of weeks. Audrey informs Andrea that she has been accepted in position in FJU as an administrative assistant, where she intends to work until she can enter the Police Academy.
During the case, Francis comes to update Richter about a development in the case and notices that she was taking opioids, but keeps it to himself as due to the case, among other things. After the trial was over, Drake and Katherine help Finn and Mary with their homework assignments. Then Francis comes over and confides to Drake and Katherine that he has seen Richter using opioids...
#7 - "Friday the 31st"
In the days leading up to Halloween, as most of the FJU keeps tabs on registered sex offenders, Drake and Ruiz take the case when a woman hospitalized with terminal ovarian cancer, Jennifer Alexanders, refuses to tell anyone where her three young children are, simply saying, "they're safe." The detectives' worst fears are confirmed when the children's bodies are found in their home, all having been poisoned. Jennifer admits to killing her children right before she checked herself into the hospital, saying that she did it because she did not want hem to be left alone, as she had absolutely no family, no friends, or anyone she could leave the children with after she was gone and did not trust Social Services or the foster care system. As Jennifer has less than a year to live and her cancer so advanced that nothing can be done for her, the question is asked whether a case against her can even be built, which causes massive public outrage. Meanwhile, members of the FJU and others stage an intervention for one of their own and Holmes has a reunion with a family member.
#8 - "'
A gay couple, Patrick Devitt and Greg Rydell, are found brutally beaten in their apartment, with Patrick dead and Greg clinging to life. During the investigation, the Denver P.D. and FJU learn that Patrick had recently gone through a contentious divorce from his ex-wife, Teresa, who he left for Greg after nearly 20 years of marriage; however, she has an airtight alibi and the detectives soon focus on the Devitt's 15-year-old son, Nathan, when they find that he is extremely homophobic and had recently been suspended from school and recommended for expulsion for assaulting a gay classmate. A baseball bat found in Nathan's closet is determined to be the weapon used in the assault and he is arrested and charged with the crime, with the D.A.'s office ultimately deciding to try him as an adult after Greg succumbs to his injuries and dies after naming Nathan as the assailant; however, Nathan's defense argues that he had been influenced and brainwashed to commit the crime, pointing out that the homophobia only emerged after his father came out as gay. When Teresa is ruled out as the one who did it, the detectives are forced to look elsewhere.
Meanwhile, Drake gets a mysterious phone call, a familiar face makes her first day at FJU and Wells finds himself in hot water when he capture some attraction.
#9 - ""
The FJU investigate an anti-Semitic incident when a Jewish preacher and his family gets brutally attacked by a Muslim assailants but finds themselves gets caught in crossfire when a video footage of the attack cause a public outrage. Meanwhile, Ryan gets suspicious on Drake's behaviour as Winder and Durand' controversial decision cause a huge backlash.
#10 - ""
During Christmas, the FJU search for more leads on the Mile High Slasher case and discovers the killer has a following that leads to an attack on one of their own. Meanwhile, The Sullivans help a neighbor girl raise her holiday spirits when her parents are getting a divorce, Winder gets a visit from his ailing father (James Earl Jones), Holmes learns something about Darryl and Wells gets a shock when his mother makes a unannounced arrival.
#11 - ""
#12 - ""
#13 - " (1)"
#14 - " (2)"
#15 - ""
#16 - ""
#17 - " (1)"
#18 - " (2)"
#19 - ""
#20 - ""
#21 - ""
#22 - ""
#23 - ""