| | |
| --- | --- |
| | The owner of this page is Drew Gars. According to policy, no other user, with the exception of admins, may edit this page without the owner's permission. If they do, they will receive an automatic 3 month block. If you are the Owner, and someone edits your page, alert Chris6d immediately. |
The Study Group Movie: World Tour Summer is an American adult animated fantasy adventure comedy film based on the Netflix animated television series of the same name. The film is directed by Sergio Pablos and produced and written by Drew Gars. The film features an ensemble cast of the series' main voice cast reprising their roles that consist of Elijah Wood, Ashley Johnson, Scott Wolf, Ellie Kemper, Matt Bennett, Lizzy Caplan and Simon Pegg, while also featuring the voices of Leonardo DiCaprio, Millie Bobby Brown, Hugo Weaving, Kate Winslet, Bobby Cannavale, Snoop Dogg, Kenan Thompson, Kel Mitchell, Eric Idle and Pierce Brosnan.
Plot
Following gradation, The group is deciding how to spend their last summer together before they head off to separate colleges. They hear that their rich former high school classmates are hosting an all around the world vacation trip named the World Tour Spectacular with all of their classmates that will last all throughout July. Feeling they can use a vacation from daily magical routines, the group decides to join in. But things take a turn at the last minute when a mysterious star-like creature with astronomical powers crashes down on earth. Without knowing who she is or even what she is, they decide to take her with them on the trip so they can keep in eye on her til they figure out where is she from and what type of magical creature she is. But when they stop in England, they have a run in with the legendary King Arthur (Leonardo DiCaprio) (who then decidedly tags along on their trip), while being pursued by the nefarious Black Knight (Hugo Weaving), who seeks out the girl for her powers to resurrect an ancient evil, and Scotland Yard, looking to arrest the group for their magical activity.
Cast
Elijah Wood as Aeron Erland, the leader of the group.
Ashley Johnson as Sarah Taggert, the second-in-command of the group.
Scott Wolf as Jake Benedetti, the muscle of the group.
Ellie Kemper as Holly Rosenblatt, the martial arts expert of the group.
Matt Bennett as Flint Bartleman, the political expert of the group.
Lizzy Caplan as Elle Prestegard, the Gothic witch member of the group.
Simon Pegg as Ronin, the group's mentor.
Leonardo DiCaprio as King Arthur, the legendary hero King of Britain from Arthurian Legend who tags along with the group on their around-the-world trip.
Millie Bobby Brown as Niri, a young starlian who crashed landed on earth and the group protects throughout their around-the-world trip.
Hugo Weaving as The Black Knight, a ruthless black-armored knight from Arthurian Legend who seeks Niri for her powers so that he can resurrect an catastrophic entity. He serves as the main antagonist of the film.
Kate Winslet as Queen Guinevere, Arthur's wife and the Queen of Britain from Arthurian Legend who is having an affair with Lancelot.
Bobby Cannavale as Lancelot, the second-in-command of the Knights of the Round Table from Arthurian Legend whom Guinevere is having an affair with.
Snoop Dogg as Ralmus, a benevolent and smooth-talking Celestial who is the owner and emcee of a secret magical cabaret called la Nebulosa de la Mariquita in Spain.
Kenan Thompson and Kel Mitchell as Tolnad and Milulo, a duo of comedic and fun-loving Celestials who help Ralmus run a novelty shop front for his club.
Eric Idle as Dr. Henry Franklin, a world-renowned scientist who is kidnapped by The Black Knight and is forced into being apart of his plan.
Pierce Brosnan as Detective Chief Inspector Samuel Harding, a veteran police detective for the Metropolitan Police Service who's pursuing the group during their around-the-world trip.
Ashley Tisdale as Jessica Byrnfeld
Macaulay Culkin as Cad Hodgekiss
Khary Payton as Tyler Kelly
Veronica Taylor as Lucy Armstrong
Keke Palmer as Mindy Ellis
Laura Bailey as Carly Sampson
Beck Bennett as Hunter McClane
Sarah Silverman as Kristy Strickler
Seth Green as Kurt Blunsky
Dee Bradley Baker as Randy Pinkerton
James Arnold Taylor as Max "Hutch" Hutchins
Diane Guerrero as Isabella Rodriguez
Sean Giambrone as Bobby Fronczak
Anjli Mohindra as Meena Khurana
Carlos Alazraqui as Javier Hernández
Lauren Tom as Jordan Qiang
Masi Oka as Takamaru "T.J." Juichi
Kari Wahlgren as Mckenzie Oswald
Grey DeLisle as Alyssa Oswald
S. Scott Bullock as Frankie Hoffman
Debi Derryberry as Beatrice Antonopoulos
Noel Fisher as Obby McKinney
Jay Pharoah as Chaquille "DJ Alchemy" Mcdowell
Rainn Wilson as Vice Principal Gerry Ford
Ross Marquand as Prince Saffron Sparklewing
Maurice LaMarche as Mulberry Winterfield
Additionally, Ray Wise, Robin Atkin Downes, Colleen O'Shaughnessey, Eden Sher, Wayne Knight, Kurtwood Smith, Tara Strong and Daran Norris respire their roles as Councilman Absalom, Jon, Laura and Lizi Erland, Principal Plaskett, Earl Slater, Mary Aldous and Mayor Russell from the series respectively. Chris Parnell portrays King Leodegrance, the ruler of Cameliard and Guinevere's father. Members of the Knights of the Round Table include Chris O'Dowd as Sir Galahad, Olafur Darri Olafsson as Sir Bedivere, Michael Sheen as Sir Percival, Harris Dickinson as Sir Gawain, Rick D. Wasserman as Sir Tristan and Fred Tatasciore as Sir Moriaen. Charles Shaughnessy and Jane Leeves appear as Silniam and Kolmu, Niri's starlian father and mother.
Peter Stormare appears as Aindreas Krauss, a warlock who is a Silver Moon Coven boss, while Billy West, Dan Castellaneta and Maurice LaMarche portray Kroaxl, Bruk and Goshi, a pair of anurakian gangsters who act as Krauss' henchman. Frank Welker provides vocal effects for The Jabblewalker, an ancient malevolent colossal dragon that the Black Knight seeks to resurrect. Julie Andrews provides narration for the film's opening scene.
Trivia
The film is rated PG-13 for sequences of action and violence, crude sexual content and brief strong language.
The film is distributed by Netflix and

Sony Pictures Releasing

, while being produced by Columbia Pictures, Adelaide Productions and

Reel FX Creative Studios

The runtime is 117 minutes.
Videos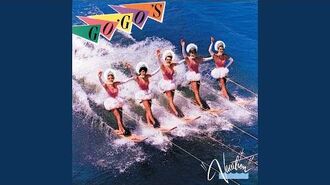 Sequel
Main Articles: Study Group 2000
Quotes
Crash Landing
Crime Scene
(Scat singing)
Can you give me a "bada-yada-yada"?
bada-yada-yada?
Good! Scotty-wopptity-dee
Scotty-wopptity-dee
Everybody! Bibbidi-Bobbidi-Boo
Bibbidi-Bobbidi-Boo
(Scat singing)
Hit it, boys!

Well, Ali Baba he had them forty thieves
Scheherezad-ie had a thousand tales
But, master, you in luck 'cause up your sleeves
You got a brand of magic never fails

You got some power in your corner now
Heavy ammunition in your camp
You got some punch, pizzazz, yahoo and how
All you gotta do is rub that lamp
And then I'll say

Mister- man, what's your name? Whatever,
What will your pleasure be?
Let me take your order
Jot it down
You ain't never had a friend like me
Life is your restaurant
And I'm your maître d'!
Come on, whisper what it is you want
Tolnad and Milulo (singing in unison):
You ain't never had a friend like me
Tolnad and Milulo (singing in unison):
We pride ourselves on service
You're the boss
The king, the shah
Say what you wish
It's yours! True dish
Tolnad and Milulo (singing in unison):
How about a little more Baklava?
Have some of column "A"
Try all of column "B"
I'm in the mood to help you dude
You ain't never had a friend like me
Wah-wah-wah! (Oh my!)
Wah-wah-wah! (No no!)
Tolnad and Milulo (singing in unison):
Wah-wah-wah! (My my my!)
Can your friends do this?
Can your friends do that?
Tolnad and Milulo (singing in unison):
Can your friends pull this outta they little hat?
Can your friends go...
Don't sit there all buggy eyed
I'm here to answer all your midday prayers
You got me bona fide, certified
You got a genie for your chargé d'affaires
I got a powerful urge to help you out
So whatcha wish? I really wanna know
You got a list that's three miles long, no doubt
All you gotta do is rub like so

Mister Aladdin-ish, have a wish or two or three
Well I'm on the job, you big nabob
You ain't never had a friend, never had a friend
You ain't never had a friend, never had a friend
You ain't never had a friend, never had a friend
You ain't never had a friend, never had a friend
You ain't never (never)
had a (had a)
friend (friend)
like (like)
meeeeeeeeeeeeeeeeeeeeeeeeeeeeeeeeeeeeeeeeeeeeeeee

You ain't never had a friend like me
(audiences applauds and cheers)
Paris Date
King Arthur "Prepositions" / True Colors Revealed
Coming Clean
Saying Goodbye