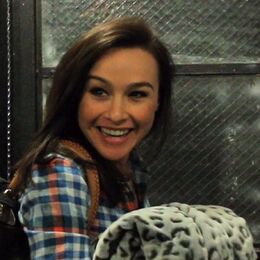 The Slumber Party Massacre is an American horror slasher film which is going to be released on 2013. The cast features Chelan Simmons, Danielle Harris, Shawnee Smith, Tuesday Knight, Megan Fox, Erica Leershen, Rachel McAdams, Hunter Parrish, Ryan Reynolds, Sara Paxton, Arielle Kebbel, Leighton Meester, Terra Vnesa, Jennifer Holland, Jessica Biel, Lacey Chabert and Allison Kyler.
Summary
A Group of sorority sisters decide to do a slumber party. Crystal is a shy, quiet and weird girl who is jealous of Alexis, a popular, sassy and carefree student with many friends, while Crystal does not have any friends and this pushes her to kill one of the sisters and they all start dying. Can Alexis stop Crystal from killing the sisters before it is too late?
Plot
The Film opens with Crystal walking in a dark street on Christmas, holding a couple of beers for the slumber party when suddenly, she encounters a crazy woman and the woman tells her name and her name is Elizabeth. Elizabeth asks Crystal why she was sad and Crystal tell Elizabeth that she is jealous of Alexis. Elizabeth tells Crystal to kill her sisters and Alexis. Crystal did not agreed and leaves, Meanwhile at the Sorority House the girls are getting ready for the party while Kelly is going to grab a food Mrs. Evans slaps her hand and Kelly became sad which leads her to go outside. Meagan is talking with Lauren and Heather where Holly came and tells them to help the others and this causes Meagan and Holly to fight only to be stopped by a mad Mrs.Evans. Crystal finally came and Emily grabs the beers and brings it to Sarah. Alexis, Ashley, Lori and Jenna were talking where Sarah, Emily and Michelle interrupts them and Sarah is bullying Alexis. Mrs. Evans came and stops Sarah and slaps her where Sarah became mad and blames Alexis where Alexis defends her self. Ashley decided to go outside for a smoke where she was killed by a mysterious person in a jacket and hoodie. Alexis is looking for Ashley where Mrs. Evans called her and she goes on with them and eats. Later Lori decided to look for Ashley and finds Ashley's dead body and she runs to a road where she finds Elizabeth's dead body and Lori ends up being killed and run over by the car driven by the killer. At the party the boyfriend of Alexis, Charlie came and kisses Alexis where Alexis was worried on both Lori and Ashley as Alexis tries to go outside to find them Charlie stop him and tells him they might go to their families or boyfriends. "Alexis just calm down, okay?" Charlie said to Alexis and she calm down. Kelly who is outside decided to go and buy beer and she saw Elizabeth's dead body and she tries to reach the police station but is killed by The Killer. Heather and Lauren is dancing and Alexis was still worried. Mrs. Evans is looking for Kelly where the phone rings and the caller said "You will all die!" and Heather taunts the caller and Lauren laughs and the caller said "Both of you are next!" and it is revealed that the killer is in the roof of their neighbour's house and it throws a pipe which impales Lauren and Heather in their heads but Lauren is still alive and the girls manage to remove the pipe in her head leaving Heather in the pipe, as they try to bring Lauren to the hospital she stops them and tells them to let her die and she died just like what she said. Mrs. Evans decided to go to the police where she saw Kelly's body and Mrs.Evans talk with the police
Cast
Chelan Simmons as Alexis Hamilton
Danielle Harris as Crystal Morgan
Shawnee Smith as Mrs. Evans
Tuesday Knight as Meagan Tuesday
Megan Fox as Sarah McKlein
Erica Leershen as Holly White
Rachel McAdams as Kelly Masterson
Hunter Parrish as Charlie Delgado
Ryan Reynolds as Travis McKinney
Sara Paxton as Heather Everhart
Arielle Kebbel as Lauren Vandergerald
Leighton Meester as Michelle McKnight
Terra Vnesa as Lori Middleton
Jennifer Holland as Jenna Milligan
Jessica Biel as Emily Cole
Lacey Chabert as Ashley Coleman
Allison Kyler as Elizabeth
Community content is available under
CC-BY-SA
unless otherwise noted.