The Ice Age is an upcoming 2022 American computer-animated comedy film. It was produced by Blue Sky Studios before its closure in 2021, and distributed by 20th Century Studios and Walt Disney Studios Motion Pictures. It serves as a reboot of the Ice Age franchise and a sequel to Ice Age: Dawn of the Dinosaurs (2009), disregarding the events of Ice Age: A Mammoth Christmas (2011), Ice Age: Continental Drift (2012), Ice Age: The Great Egg-Scapade and Ice Age: Collision Course (both 2016), as well as The Ice Age Adventures of Buck Wild (2022). Directed by Chris Wedge and co-directed by Carlos Saldanha from a story by Michael J. Wilson, it features an ensemble voice cast of actors reprising their roles from previous Ice Age media, including Simon Pegg, Ray Romano, John Leguizamo, Denis Leary, Seann William Scott, Josh Peck, Jennifer Lopez, and Queen Latifah.
Despite the COVID-19 pandemic, the film was screened in limited theaters and premiered on Disney+. The Ice Age was acclaimed for its voice acting (particularly Pegg's), animation, direction, sense of fun, Michael Giacchino's musical score, and the faithfulness to the original Ice Age film, with many critics hailing it the best installment of the Ice Age series.
Plot
Fifteen years after the events of Ice Age: Dawn of the Dinosaurs (2009), when Soto assembles a legion of villains to achieve his revenge on Diego, Buck, with the help of Manny, Sid, Diego, Crash, Eddie, and Ellie, as well as both old and new allies, travels to determine a conflict between the Neanderthals and the animals of the ice ages.
Voice Cast
Simon Pegg as Buck
A one-eyed weasel and a dinosaur hunter who leads the Herd during his conflict between the dinosaurs and humans.
Ray Romano as Manny
A woolly mammoth. He is the former leader of the Herd, Ellie's husband, and the father of Peaches.
Denis Leary as Diego
A Smilodon. He is a former member of Soto's pack and currently a member of the Herd.
John Leguizamo as Sid
A giant ground sloth. He is the founder of the Herd and best friend to Manny and Diego.
Seann William Scott as Crash
A possum who is one of Ellie's adoptive brothers.
Josh Peck as Eddie
Crash's twin and Ellie's other adoptive brother.
Goran Višnjić as Soto
A violent and sadistic Smilodon who is the former leader of his pack of saber-toothed cats. He was previously thought to be killed during the events of the first Ice Age film.
Jack Black as Zeke
An overactive Smilodon and a former member of Soto's pack.
Utkarsh Ambudkar as Orson
A villainous dwarf Protoceratops with a bulging brain who wants revenge against Buck.
Nick Offerman as Gavin
A handsome dromaeosaur and the father of Roger and Gertie.
Peter Dinklage as Captain Gutt
A Gigantopithecus.
Will Arnett as Lone Gunslinger Vulture
A Teratornis. Lone Gunslinger Vulture replaces Silas as Captain Gutt's scout for trouble ahead of Soto.
T.J. Miller as Roshan
The Neanderthal that Manny, Sid, and Diego returned to his father as a baby. Miller previously voiced Prancer in Ice Age: A Mammoth Christmas.
Judah Friedlander as Runar
The chieftain of the Neanderthal tribe. Friedlander previously voiced Head Mini-Sloth in Ice Age: A Mammoth Christmas.
Jay Leno as Fast Tony
A Holmesina.
Wanda Sykes as Granny
An aging ground sloth and Sid's grandmother.
Keke Palmer as Peaches
A teenage mammoth who is Manny and Ellie's daughter. Ciara Bravo voiced Peaches as a calf.
Adam DeVine as Julian
A mammoth and Peaches' fiancée.
Jesse Tyler Ferguson as Shangri Llama
A yoga-loving llama and the spiritual leader of Geotopia.
Jessie J as Brooke
A ground sloth who is a resident of Geotopia and the love interest of Sid.
Max Greenfield as Roger
A freaky and cowardly dromaeosaur and Gavin's son.
Justina Machado as Zee
A zorilla who was a former, and the only other surviving, member of Buck's superhero team.
Jennifer Lopez as Shira
A female saber-toothed tiger, the former second-in-command of Soto, and love interest of Diego.
Seth Green as Squint
A Palaeolagus. Green reprised his role from The Great Egg-Scapade, replacing Aziz Ansari from Continental Drift, respectively.
Queen Latifah as Ellie
A mammoth, who is under the delusion that she is a possum, the "sister" of Crash and Eddie, and the mother of Peaches.
Taraji P. Henson as Nadia
The wife of the chieftain of a neanderthal tribe. She was previously thought to have drowned during the events of Ice Age. Henson previously voiced Ethel in The Great Egg-Scapade.
Josh Gad as Louis
A molehog and Peaches' best friend.
Alan Tudyk as:

Milton
Sid's father.
Lenny
A Homotherium.

Nicki Minaj as Steffie
A mammoth who is Peaches's bonding girlfriend and makes fun of Julian. Tara Strong voiced Steffie as a calf.
Drake as Ethan
A mammoth who is Steffie's former boyfriend.
Rebel Wilson as Raz
A Procoptodon.
Nick Frost as Flynn
An elephant seal.
Joy Behar as Eunice
Sid's mother.
Eddie "Piolín" Sotelo as Uncle Fungus
Sid's uncle.
Ben Gleib as Marshall
Sid's brother.
Kunal Nayyar as Gupta
A Chamitataxus.
Alain Chabat as Silas
A petrel. Instead of becoming Gutt's scout, Silas becomes Lone Gunslinger Vulture's second-in-command for Gutt.
Heather Morris as Katie
One of Steffie's best friends.
Stephanie Beatriz as Gertie
A dromaeosaur and Gavin's daughter.
Neil deGrasse Tyson as Neil deBuck Weasel
A weasel astronomer.
Michael Strahan as Teddy
A fearless rabbit.
Lilly Singh as Bubbles and Misty
A pair of "minicorns".
Reprising their roles from previous Ice Age films are Frank Welker as Momma, a female Tyrannosaurus, and Rudy, a gigantic albino Baryonyx; Chris Wedge as Scrat, a saber-toothed squirrel who is obsessed with collecting acorns; Karen Disher as Scratte, a seductive female saber-toothed flying squirrel; Cedric the Entertainer as Carl, an Embolotherium; Stephen Root as Frank, a Brontops; Lorri Bagley as Jennifer, a Megalonyx being sweet-talked by Sid; Jane Krakowski as Rachel, a thinner Megalonyx; Diedrich Bader as Oscar, a Smilodon; Patrick Stewart as Ariscratle, a saber-toothed squirrel that lives on Scratlantis; and Melissa Rauch as Francine, Sid's ex-girlfriend. Kristen Johnston reprises her role as Sylvia, a female Megalonyx seeking commitment with Sid, from the deleted scenes of the first film in a cameo appearance.
Gabriel Iglesias, who previously voiced Cholly Bear in The Great Egg-Scapade, voices Precious, Granny's pet Livyatan; Aziz Ansari, who previously voiced Squint in Continental Drift, voices Dobson, a Metridiochoerus; and Ester Dean voices Meghan, replacing Ray Romano's daughter, Alexandra Romano. Additionally, Maile Flanagan, Bill Hader, Jane Lynch, Joey King, and Kristen Wiig voice an aardvark, a gazelle, a Diatryma, and a pair pudgy beavers, the neighbors of Sid, respectively.
Production
(TBA)
Soundtrack
(TBA)
Reception
Critical Response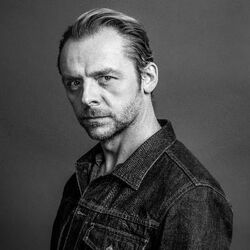 On Rotten Tomatoes, the film has an approval "Certified Fresh" rating of 98% based on 7 reviews and an average rating of 9.14/10. The site's critical consensus reads, "The Ice Age has moments of charm and nostalgic slapstick for the callback on unused sources of fun." On Metacritic, the film has a score of 84 out of 100 based on 33 critics, indicating "universal acclaim". Audiences polled by CinemaScore gave the film an average rare grade of "A+" on an A+ to F scale, while filmgoers on comScore's PostTalk gave the film a 95% positive score and a 82% definite recommend, as well as a rare five-star rating.