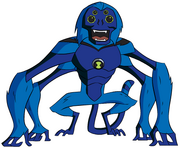 The Dead Game is an upcoming game for the Wii U and Nintnedo 3DS. The game will be developed by Britishmumblesfello Studios.
Playable Characters
This game has a selection of characters.
Lady Sarah Ashley
Drover
Neil Fletcher
Lesley Carney
Kipling Flynn
King George
Nullah
Maggari
Captian Dutton
Gloria Carney
Ickis
Oblina
Krumm
The Gromble
Zimbo
The Snorch
Slickis
King Carney's Wife
Catherine's Mom
Administrator Allsop
Daisy
Sing Song
Ivan
Sergeant Callahan
Mario
Luigi
Peach
Daisy
Bowser
Dry Bowser
Cdi Bowser
Donkey Kong
Diddy Kong
Funky Kong
Cranky Kong
Donkey Kong Jr.
Hulk
Superman
Spiderman
Spidergirl
Supergirl
Gumball
Anais
Koopatroopas
Koopalings
Darwin
Mom
Dad
Gabby
Peter
Lois
Chris
Meg
Stwie
Brian
King Bombo
Gulliver
Popeye
Olive Oyl
Wimpy
Bluto
Sindbad
Ali Baba
The 40 Thieves
Betty
Woody
Baby Huey
Heckle
Jeckle
Bimbo
Koko
Homer
Marge
Bart
Lisa
Maggie
Patty
Selma
Ned
And much more including...Willa, Chief Wiggums, Monty Burns, Winnie the Pooh and Casper!
​Levels
1. Rescue Starscream
Play as Popeye, Willa, Homer or Gumball.
2. It's a Trap!
Play as Garfield, Timmy, Jimmy or BG.
3. Escape from Hyatt Hotel
Play as Popeye, Casper or Alvin.
4. Kelp Me!
Play as Groundskeeper Willie.
5. Oh Fucking Hell No!
Play as Willa, Koko or Billy Blazes.
6. Very Very Scary!
Play as all charcters except Satan.
7. The war against Satan
Play as Suzy Q or Shaggy.
8. Monsters and Monsters and Monsters, Oh My!
Play as Dudley Puppy or Lisa.
9. Homer is stuck!!!!
Play as Lucky, Beefeater Gin Guy or Captian Morgan.
10. WTF?!
Play as Lady Sarah Ashley or Melinda.
11. Almost there......
Play as Brian or Bluto.
12. Time and Punishment
Play as Homer or Superman.
13. REALLY.....why do you love movies?!
Play as Talking Blankie or Mii version of Numbah 0.
14. Oh My Goddess
Play as Keiichi or Belldandy.
14. The Trip to Springwarts
PLay as Ned, Chief Wiggums, WInnie Pooh, Winnie SHit or Harry.
15. Return from Springwarts
See above.
16. F is for fuckin' insane!
PLay as Scooby or Snagglepuss.
17. Hell
PLay as Dad, Father Buu, Mr. Smiley Face or Betty.
Development
Production started in early 2011 when one of the workers at Nintendo said, How about we put every cartoon into a fighting game? Sales will go up this old roof! Then he contacted every movie producer and tv producer in the world. They said OK and the game was very popular. In a beta test in September, the game got a Yes. It is set to be released in Christmas.
Gameplay
The gameplay was announced to be freaking 9 billion percent awesome and it is according to the creators and the test. It's going to be another CartoonNetwork/Disney/THQ/Capcom/Nick/Lego/Sony/Hub/Nintendo/Sega MASHUP game but you create your own characters and levels plus better graphics, more characters and levels, plus a triple A plus plus rating and an Oscar award, a Tony award, a Golden Globe, A Grammy, and an Emmy.
Items
Gumball
Tina
Star
Fire Flower
Bomb
Health Pack
Fire Extingusher
Mushroom
Small Mushroom
Paparazzi
​Reviews
This game has positive reviews.
From the big guys
IT'S FUN WHEN ALL THE MOVIES, COMICS, ANIME, TV SHOWS, AND GAMES COMBINE INTO ONE!
Nintendo Power
WHOO! THIS GAME KICKS ASS OF ALL OTHER GAMES ASSES!
Playstation Place
THE MUST HAVE CHRISTMAS PRESENT!
Sega Place
THAT IS COOL!
Xbox Place
AWESOME! THUMBS UP! YEAUUUUUH!
Smart Computing
What our family has to say
Wow! The best game ever! -Ednasharon
WHHHHHHHHHHHOOOOOOOOOOOOOOOOOOOOOOOOOWHHHHHHHHHHHHHHHHHHIIIIIIIIIIIIIIIIIIIIIIIIOOOOOOOOOOOOOOOOOOO!-Amanda Young
Kicks butt man!-Vin13ish
Logo Variant
Bart Simpson spray paints the logo with it saying, Go to hell and eat my shorts!
Opening Squence
An image of Scary Microsoft Sam, and a clip of Garfield dead.
More Information
Publisher
Crave Entertainment
Rating
AO for Adults Only
Strong Sexual Content
Violence, Blood, Nudity
Strong Language
Use of Drugs and Alcohol
Mature Humor
Use of Alcohol
Real Gambling
Blood and Gore
Intense Violence
Use of Drugs
Mature Sexual Themes
Realistic Blood and Gore
Animated Blood and Gore
Animated Violence
NOTE: I was formerly Britishmumblesfello!
Ending Sequence
An animated Homer's head jumps and poops on the credits.
Gag
Homer kicks Charlie Brown's butt onto the tv screen.
Community content is available under
CC-BY-SA
unless otherwise noted.