| | |
| --- | --- |
| | The owner of this page is Drew Gars. According to policy, no other user, with the exception of admins, may edit this page without the owner's permission. If they do, they will receive an automatic 3 month block. If you are the Owner, and someone edits your page, alert Chris6d immediately. |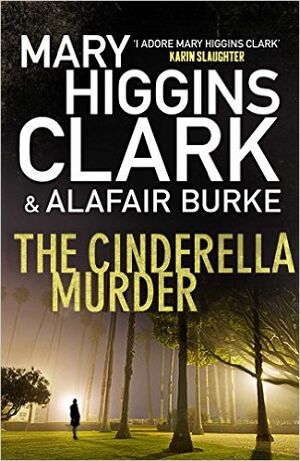 The Cinderella Murder is an American crime-thriller drama film directed by Denis Villeneuve and produced and written by Drew Gars based on the 2014 novel of the same name by Mary Higgins Clark and Alafair Burke. It stars Rachel McAdams, Chris Pratt, Lin Shaye, Jared Leto, Elizabeth Banks, Nicole Kidman, Paul Rudd and J.K. Simmons.
Plot
Television producer Laurie Moran is delighted when the pilot for her reality drama, Under Suspicion, is a success. Even more, the program -- a cold case series that revisits unsolved crimes by recreating them with those affected -- is off to a fantastic start when it helps solve an infamous murder in the very first episode. Now Laurie has the ideal case to feature in the next episode of Under Suspicion: the Cinderella Murder. When UCLA student Susan Dempsey was found dead, her murder raised numerous questions. Why was her car parked miles from her body? Had she ever shown up for the acting audition she was due to attend at the home of an up-and-coming director? Why does Susan's boyfriend want to avoid questions about their relationship? Was her disappearance connected to a controversial church that was active on campus? Was she close to her computer science professor because of her technological brilliance, or something more? And why was Susan missing one of her shoes when her body was discovered? With the help of lawyer and Under Suspicion host Alex Buckley, Laurie knows the case will attract great ratings, especially when the former suspects include Hollywood's elite and tech billionaires.
Cast
Rachel McAdams as Laurie Moran, the producer of Under Suspicion.
Chris Pratt as Alex Buckley, the host of Under Suspicion.
Lin Shaye as Rosemary Dempsey, Susan's mother.
Jared Leto as Frank Porter, a acclaimed film director.
Nicole Kidman as Meredith Morris a.k.a. Madison Meyer, one of Susan's college roommates.
Elizabeth Banks as Nicole Melling, one of Susan's college roommates.
Paul Rudd as Keith Rathner, a character actor and Susan's former boyfriend.
J.K. Simmons as Brett Young, Laurie's boss.
TBA as Gavin Melling, Nicole's husband.
Jacob Tremblay as Timmy Moran, Laurie's son.
Italia Ricci as Grace Garcia, Lauire's assistant.
Robert Sheehan as Jerry Kline, the assistant producer.
Ed O'Neil as Leo Farley, Laurie's father.
TBA as Talia Parker, Parker's wife.
Halston Sage as Susan Dempsey, Rosemary's deceased daughter.
TBA as Jack Dempsey, Susan's father and Rosemary's late husband.
Drew Gars as Clarence, Parker's assistant.
TBA as Steve Roman,
TBA as Martin Collins,
TBA as TBA,
TBA as TBA,
TBA as Lydia Levitts, Rosemary's neighbor.
Trivia
Character Gallery