| | |
| --- | --- |
| | The owner of this page is Dipper. According to policy, no other user, with the exception of admins, may edit this page without the owner's permission. If they do, they will receive an automatic 3 month block. If you are the Owner, and someone edits your page, alert Chris6d immediately. |
The CC

Launched
March 1, 2008; 12 years ago
Network
The CC Network
Owned by
CornishCorp
Picture format
1080i (HDTV)
480i letterboxed for SDTV feed
Slogan
Where cartoons and comedies combine!
Country
United States
Language
English (Spanish with SAP)
Broadcast area
National
Headquarters
Concord, New Hampshire
Sister channels
None yet.
Website
www.TheCC.net
The CC (Cartoon Comedy) is an American basic cable network that regularly airs animated comedies. It formerly aired live-action series and dramas. The channel's programming is aimed at kids aged 7-18, and as of January 2018, is available to approximately 15 million pay television households (17.4% of households with at least one television set) in the United States. The channel is now aiming to launch blocks aiming at a preschool and older demographic in 2018, with the sole intent of targeting all audiences.
History
2008–16
The CC was founded back in March 1, 2008 (back then called the Cartoon Comedy; it changed to The CC in 2013) by Brandon Cornish (1953-2017), who had dreams of creating a network that aired animated comedies in the vein of Cartoon Network, which at the time of planning was popular. The channel, however, would not air its first program until March 13, 2009, when Bobby Gibby's started airing. The show would not fare longer than a year before getting cancelled on January 11, 2010, and airing its last episode on December 31, 2010. It only lasted 2 seasons and 21 episodes.
As of December 2016, My Weird School is still in the air (having survived a near-cancellation after it ended its 2nd season in December 1, 2011, until a contract was renewed to air a special season plus 8 more seasons), and has aired 5 seasons as 111 episodes, making it the longest-airing program on the channel.
2016–
On December 20, 2016, Cornish was fired from his position as president after Internet backlash suggested he didn't respond to "The CC CCurse" and greenlit shows that would air for a few proper years (3 or 5 at the very least). He was replaced with Serena Gamble (b. 1967), who received positive attention after she greenlit the controversial animated musical dramedy, PikaRap. It has been suggested that Gamble will bring the "golden age" of The CC after the aforementioned PikaRap received positive reviews for its daring new move to the channel. So far, she has greenlit An Anthology, The New Goosebumps, Love Adventure, Stuffy Quests, Monsters!, The Bart Simpson Show, and Supernews!.
On May 12, 2017, it was announced that big changes would be made to the channel the following year, including a "rebranding" which will involve a new logo that will represent the channel for 2018, and a new name.
The channel has aimed to reboot or continue some of its properties, starting with Famous ISD, with a special set to air on July 7, 2017. This is just the beginning, as shows that have ended could potentially have specials as well. One potential returning show could be Robot Buddies, with either another season or a special as well. On The CC's website, an article was posted listing the schedule and air time of its programs in 2018 or the near future. A Robot Buddies hour-long film was announced to air in the channel in 2018, and a 18-episode, third season of Larry, which has ended five years ago, aired on July 17, 2017 (a 4th season was later announced). They will not be the only shows considered for a continuation or reboot, as the channel has confirmed.
And on July 9, 2017, the channel was announced to air a tribute to Brandon Cornish with a documentary, along with mini-tributes to his dad, mom, and wife.
The channel also hosted its first awards show (The CC Awardsies Ceremony) just like Disney Channel and Nickelodeon. It aired on March 1, 2018, the 10th anniversary of the channel's founding, to much success, garnering 29 million viewers, the highest viewership for the channel in years. Nominations were accepted starting on December 1, 2017, and ended on February 1, 2018. The awards ceremony revealed many things as well, including the logo that now is to represent the channel, the release date (June 1, 2018) for the new Robot Buddies movie (now officially titled Robot Buddies Reprogrammed), the long-rumored 18-episode fifth and last season of Larry!, and logos for upcoming programs Mia Tales and Eduardo.
In addition, an adult programming block titled AdultingAroundCC (in the vein of [adult swim]), will be launched and will air the entirety of Mia Stories somewhere in 2018, making it the webseries' first televised airing, along with another block titled CChildren targeting children less than 11 years of age, of which its airing programs have not been announced yet. All of these blocks launched in 2018 in honor of the channel's 10th anniversary.
On March 10, 2020, in the midst of the 2019-20 coronavirus pandemic, Gamble announced that she tested positive for COVID-19 and would temporarily step down from the presidency in a bid to quarantine herself. Her role will be filled by Luther Alden. Two days later, a representative gave an update stating that her condition has worsened, as the virus hits diabetic people, like Gamble herself, especially harder. Following that, on March 16, 2020, it was announced that Gamble had died from COVID-19 at the age of 43. Alden will remain as the temporary president of The CC during the whole coronavirus crisis, and new episodes of returning series will be dedicated to Serena Gamble.
Tributes
The channel has had four occasions of shutting down due to the creator and his family's occasional deaths.
Anthony Cornish tribute
The first time a tribute happened was on May 15, 2011, when Brandon's brother, Anthony, was found dead from tuberculosis at age 61. That day, the channel went silent and aired no programs whatsoever.
Brandon Cornish tribute
The second time, on April 9, 2017, the channel went quiet and didn't air programs for an entire day as a tribute to Brandon Cornish, who had died that day aged 63.
Truman Cornish tribute
Yet again on May 12, 2017, Brandon's dad killed himself at the age of 89 after reportedly still being distraught by the death of his beloved son, Brandon. May 13 is expected as when the channel will once again shut down and avoid airing of any programs.
Beatrice Cornish tribute
On June 28, 2017, the channel, for the fourth time, went silent and no programs were ever aired. This time, it was a tribute towards Brandon's wife, Beatrice, who had died the previous day, aged 61. She was dead from a "botched surgery" in her injured right hip.
Aurora Cornish tribute
On August 4, 2017, Brandon's mother, Aurora Granger Cornish, lost her battle with Stage 4 Cancer, and was declared dead. She had been found dead by her two grandchildren, Oswald and Astrid. The channel will shut down on August 5, 2017, and avoid airing, as the tradition goes.
Kenneth Dumont tribute
Currently, on January 8, 2018, the channel was shut down on the same day as Kenneth Dumont's funeral, who was found by his wife, Allison, hanging from his bedroom closet in his Syracuse, New York apartment, by a noose. He was only 49, and is survived by Allison and his only child, Trevor. This shutdown was more notable than Cornish's since Dumont worked immensely on many The CC (Cartoon Comedy) projects.
Presidents
2008–2016 - Brandon Cornish
2016–2020 - Serena Gamble
2020-present (temporarily) - Luther Alden
Programming
Main article: List of programs broadcast by The CC (Cartoon Comedy)
Brandon Cornish wanted only animated comedies to air on the channel, but afterwards permitted other shows to air which strayed away from the medium, such as Negative, which was the 1st live-action dramatic show that aired on the channel. The other show to do this was Those Darned Toys!, the 2nd live-action show. The final show was yet again another live-action show, I Survived.
The shows are aimed at kids aged 7-18.
Programming blocks
Current
Fresh Batch - a block that aims to air episode "batches" (a collection of new episodes of a TV series) on a concurring basis, usually lasting for two weeks to a month. The following are as listed.
**March Madness - a two-week block that premiered on March 5, 2018, and ended on March 20, 2018, following I Survived's new batch of episodes. All episodes that aired during this time were dedicated to Kenneth Dumont, who commited suicide on December 29, 2017, at the age of 49.
**May Day, Every Day - a month-long block that lasted from May 4 till May 29, 2018.
**All In For August - an upcoming month-long block that is set to begin on August 3 through August 31, 2018.
AdultingAroundCC - a block that began airing on June 1, 2018 and began to air Robot Buddies Reprogrammed, adult-oriented episodes of children's shows like Larry! and The Shapes. It also aired Mia Stories for the first time in network TV.
CChildren - another block that began airing on May 22, 2018 with the AdultingAroundCC block. Its main target is children younger than 11 years of age. Toapy will, from now on, air on this block. Upcoming show The Idiom Idiots will follow suit and air on the same block.
Former
"The CC CCurse", cancellation, and early endings
Though it has found lasting success with a couple of its shows, The CC has been notorious for having most shows either axed, cancelled, or ending early due to the creator's decision. This effect has been called "The CC CCurse". In fact, out of the channel's programs, only a few managed to air for a long time. The show with the longest years on the air, however, was My Weird School, currently airing for over 10 years. Below are the shows who suffered cancellation or early endings:
Famous ISD: Though it did modest in the ratings at the beginning, the show just couldn't seem to keep them for long, and by the time the show aired its 10th (and last) episode, it got an abysmal 0.4M rating. The show only aired for 1/3 of a year, which would be 4 months.
Another short-lived program on this channel, Freshmen: A spin-off of The Adventures of Teddy and Friends (which had ended by that point) that only managed to air a short season of 8 episodes before getting axed halfway through due to low ratings. The show only aired for a week.
The 2nd shortest-lived program on this channel was RoboCop, which only aired for partially two weeks throughout June 30-July 11, 2014. The official reason for the cancellation was never given, though it may have been due to the many controversies surrounding it, including a "sexist" episode, a episode showing animal cruelty (which only aired once), and a episode featuring someone with mental disorders, something The CC (Cartoon Comedy) would never show. The creator was fired from The CC (Cartoon Comedy) and was forbidden from ever working with the channel ever again.
Abominable Snowman: It aired 26 episodes (52 segments) throughout 1/2 a year (6 months), though its early ending was due to the creator's decision in wrapping up the story, not cancellation.
Those Darned Toys!: Another show which ended due to the creator's decision in pursuing other projects, Those Darned Toys! only aired a season of 9 episodes for a month, thus making it the third most short-lived program on this channel.
Robot Buddies: Yet another show that ended due to the story being wrapped up, it only aired 26 episodes for a single season, and for only 1/2 a year (6 months), yet again.
By far, the shortest series in The CC history is Pignite! Incorporated. It only aired for 2 episodes. These episodes aired in a single day, August 2, 2010. It was meant as a one-off show, so it was not considered cancelled. The concept of a one-off show has not been done again since.
In response to the supposed curse, Brandon Cornish has stated that he would make sure the current and upcoming shows on the channel became more successful. However, on December 20, 2016, Cornish was fired from his position as president of The CC after Internet backlash suggested he did "not keep his promise". He was replaced with Serena Gamble, who has done much better, though not by a mile, as shows keep getting ending like An Anthology, which will only have 14 episodes and PikaRap, ending on only 52 episodes aired. Even so, she has gotten more positive attention than Cornish.
The CC productions
#
Name
Premiere date
End date
Number of episodes
1
Bobby Gibby's
March 13, 2009
present[nb 12]
52
2
My Weird School
April 30, 2009
present
214
3
The Shapes
July 6, 2009
July 10, 2009
10
4
Charlotte's Ghostbusters Adventures
February 5, 2010
June 1, 2012
57
5
The Ronald McDonald Show
May 17, 2010
August 15, 2011
75
6
Pignite! Incorporated
August 2, 2010
2
7
Larry! (pilot)
November 8, 2010
TBA
8
Larry!
February 7, 2011
November 25, 2019[nb 13]
90
9
Logolandia
June 13 - 18, 2011
6
10
The Kids Rule the World
February 10, 2012
June 8, 2012
18
11
Origami Yoda
July 27, 2012
December 27, 2013
10
12
Weird History
January 25, 2013
March 27, 2015
39
13
The Wonderful Wizard of Pop Culture: Ragin' Comics (pilot)
June 19, 2013
TBA
14
My Weird Summer School
June 27 - August 28, 2013
10
15
The Adventures of Teddy and Friends
July 23, 2013
present[nb 8]
176
16
The Name's Carlos
September 16, 2013
May 19, 2014
22
17
Robot Buddies (pilot)
April 11, 2014
TBA
18
Toapy (pilot)
May 14, 2014
TBA
19
Famous ISD
June 4 - October 4, 2014
10
20
Freshmen
June 16 - 23, 2014
8
21
RoboCop
June 30 - July 11, 2014
32
22
Dorami
August 11, 2014
May 31, 2015
91
23
Abominable Snowman
September 11, 2014
March 4, 2015
26
24
Negative
November 12, 2014
November 13, 2015
10
25
The Wonderful Wizard of Pop Culture
November 26, 2014
December 3, 2016
30
26
Oh, The Places We'll Go!
December 18, 2014
December 7, 2016
52
TBA
Grandpa's Trek (pilot)[nb 2]
2014(?)
TBA
27
Planey
April 13 - December 18, 2015
42
28
Wayside
May 1, 2015
March 29, 2017
52
29
The American Idols
August 24 - 28, 2015
5
30
Fight!Cartoons!
October 19, 2015
June 20, 2016
26
31
PikaRap
January 2, 2016
June 26, 2017
52
32
Those Darned Toys!
January 13 - February 10, 2016
9
33
I Survived
February 5, 2016
May 29, 2018
40
34
Legendary
March 14, 2016
February 22, 2017
26
35
Robot Buddies
June 3 - December 2, 2016
26
36
Famous Nonagenarians[nb 7]
July 22, 2016
July 19, 2019
104
37
The CC's New Year's Tribute Special
December 31, 2016
December 31, 2018
2
38
Famous Octagenerians
January 6, 2017
6
39
An Anthology
April 3, 2017
March 5, 2018
14
40
Mia Stories
April 29, 2017[nb 1]
July 29, 2017
104
41
The New Goosebumps
June 2, 2017
March 1, 2019
52
42
Love Adventure
June 5 - 9, 2017
5
43
Wrong Place
June 12, 2017[nb 3]
August 7, 2017
40
44
A Mia Movie: The Mia Stories Movie
June 15, 2017
TBA
45
Famous ISD: A Very Special Famous ISD Episode. Yes, It's Back.
July 7, 2017
TBA
46
Story Scaries (pilot)
July 14, 2017
TBA
47
The Way to LA: A Mia Stories Series Finale
July 29, 2017
TBA
48
Mia's Days in LA
August 2, 2017
2
49
Story Scaries
August 18, 2017[nb 5]
6
50
Stuffy Quests
September 11, 2017
present (hiatus)
91
51
Monsters!
October 30, 2017
March 19, 2018
13
52
Teddymovie: Teddy vs. Aliens
November 17, 2017
TBA
53
Toapy Is Awesome
December 4, 2017
September 7, 2020
52
54
Subs
April 12, 2018[nb 6]
17
55
Robot Buddies Reprogrammed
June 1, 2018
TBA
56
Villainous
July 9 - 12, 2018
4
57
Supernews!
August 13, 2018
March 15, 2019
8
58
Agenda Guy
November 16, 2018[nb 11]
22
59
Flushed!
January 4 - September 13, 2019
10
60
The Idiom Idiots
February 1, 2019[nb 9]
present (hiatus)
26
61
Odd-Currences
May 31, 2019[nb 10]
present (hiatus)
13
62
The Horrid Happenings of Heidi
June 25, 2019[nb 15]
July 11, 2019
26
63
Eduardo[nb 4]
June 28, 2019
TBA
64
Sunshine Sisters
June 28, 2019
TBA
13
65
My Weird Boarding School
August 16, 2019
13
66
Sammy Keyes
August 16, 2019
TBA
22
67
Johnny Joyride
August 31, 2019
TBA
11
68
Mutation Station
October 3, 2019
TBA
8
69
Horrormones[nb 14]
October 25, 2019
TBA
6
Note: Gray shaded part indicates it has not aired on the channel yet.
Notes
1. This show aired unannounced and with little to no marketing. Also, it was the first show to air on The CC APP rather than the channel it's based on.
2. This pilot never aired and is now considered lost.
3. Also premiered on The CC APP in favor of the original The CC (Cartoon Comedy) channel.
4. Eduardo the series and its 17 episodes were scrapped and now a 2-hour TV film revival will air in its place, as announced at 2018 San Diego Comic-Con.
5. Story Scaries also aired on The CC APP on August 18, 2017, and was cancelled the following day.
6. This also premiered on The CC APP.
7. This show, which originally aired on The CC (Cartoon Comedy) channel, is now a The CC APP original as of March 2018 to allow only animated programming into the channel's schedule.
8. This show will be revived for a 30-episode fifth season set to premiere on June 1, 2018.
9. This show will premiere on The CC APP, THEN premiere on the channel the following day.
10. This show will replace Mia Tales' in the programming schedule, following the latter's sudden cancellation on May 12, 2018, for unexplained reasons.
11. Also a The CC APP original, and based off of a short Kenneth Dumont created in the '90s.
12. Bobby Gibby, the first series to ever air on The CC (Cartoon Comedy), will come back 8 years after its original ending in 2011 for a 30-episode (plus 1 special) third season to air sometime in mid-2019, as announced in the 2018 San Diego Comic-Con along with an exclusive preview.
13. This show was revived for a 3rd, 4th, and 5th season, with the fourth season currently airing as of May 25, 2018. 14. Black Mirror Reanimated, an unauthorized animated spin-off to Black Mirror to stream on The CC APP September 13, 2019, was sued by Netflix on May 28, 2019, for copyright infringement, after it was discovered that a supposed deal made between the streaming juggernaut and The CC (Cartoon Comedy) never occurred, and was therefore falsified. It was immediately cancelled and replaced by another horror anthology series, Horrormones, which will premiere on October 25, 2019. 15. This is the first official full-length The CC APP original series to stream on the app, as each episode is either 11 minutes or longer. Most originals are either 7 minutes or shorter.
The CC MovieCC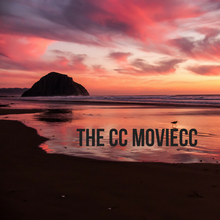 The CC MovieCC is a movie studio created and owned by The CC. So far, it has distributed The Mia Movie: A Mia Stories Movie and The Way to LA: A Mia Stories Series Finale. Teddymovie: Teddy vs. Aliens (formerly Teddy: The Movie), based on Mia Stories and the TV show of the same name, will see November 17, 2017, release on the channel itself, respectively. Another The CC (Cartoon Comedy) TV show, Robot Buddies, released a sequel TV film (Robot Buddies Reprogrammed) which aired on June 1, 2018. Eduardo, originally a miniseries of 16 5-minute shorts and 1 40-minute series finale set to premiere on June 26, 2020, was instead retooled as a 2-hour film that was to stay true to its original airing date until it was moved up to June 28, 2019.
The CC APP
The CC APP is an application dedicated to original shows airing on The CC (Cartoon Comedy). It features exclusive content available to those who make an account on the app. The app launched on August 7, 2015. It aired its first show, a 5-minute shock humor hand puppetry show titled Mia Stories, unannounced and with little to no marketing, on April 29, 2017. The shorts have not been made available on the channel itself. On June 12, 2017, a whole season of 13, 2-minute shorts, for a new show called Wrong Place was streamed in the app. 13 more shorts aired on July 3, 2017, and streamed 14 more shorts on August 7, 2017, for a total of 40 shorts. Another show, Story Scaries, was set to stream on August 18, 2017, after its pilot was deemed "successful" for a potential full-length TV series. 6 episodes streamed for its first season, but after their release the show was immediately cancelled for undisclosed reasons. Subs, another The CC APP original series, released the entirety of its 17 episodes on April 12, 2018. A show titled Agenda Guy released on November 16, 2018, and was adapted from a short Kenneth Dumont made in the '90s. Two weeks later, on November 30, 2018, a series based on the Sammy Keyes youth detective book series by Wendelin Van Draanen was announced for a late 2019 airing date on the APP. It is a first for the APP in terms of minute-run due to its full-length run of 22 minutes, unlike most shows on the service which are short-length (11 minutes or less). On January 4, 2019, a superhero comedy named Flushed! distributed an entire season of 10 episodes unexpectedly, meant to parallel the success of fellow web series Mia Stories, which also premiered to no previous announcement.
On March 15, 2019, following The CC's announcement of its programming slate, the Sammy Keyes webseries, now retitled as Sammy Keyes, was given an August 16, 2019, distribution date, while an animated series based on Black Mirror, officially titled Black Mirror Reanimated, was be the app's first adult production and was set to distribute all its episodes on September 13, 2019, but it was promptly axed on May 28, 2019, when Netflix threatened The CC (Cartoon Comedy) with a cease-and-desist for infringing upon the Black Mirror intellectual property without their permission and falsifying reports of an alleged deal made between the two companies for co-ownership of Black Mirror Reanimated. A replacement series, Horrormones, a similar horror anthology series, will distribute 6 episodes on October 25, 2019.
Because of the current coronavirus epidemic crisis, no new animated series were announced for The CC's main channel. However, a Scooby-Doo incarnation series, Scooby-Doo and the Clue Crew.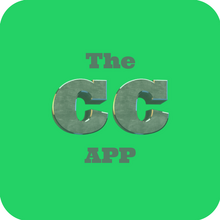 On March 17, 2017, Famous Nonagenarians, formerly a The CC (Cartoon Comedy) original, was reintegrated as a The CC APP original instead to accommodate only animated programming on the channel. It was later accompanied by fellow live-action show I Survived, which later aired its last 14 episodes from March 20, 2018 until May 29, 2018.
I Survived (February 5, 2016 - March 21, 2017) (The CC APP: March 20, 2018 - May 29, 2018)
Famous Nonagenarians (July 22, 2016 - March 16, 2018) (The CC APP: March 17, 2018 - July 19, 2019)
Mia Stories (April 29 - July 29, 2017)
Wrong Place (June 12 - August 7, 2017)
Story Scaries (August 18, 2017)
Subs (April 12, 2018)
Agenda Guy (November 16, 2018)
Flushed! (January 4 - September 13, 2019)
Sammy Keyes (August 16, 2019 - present)

Horromones

(October 25, 2019)