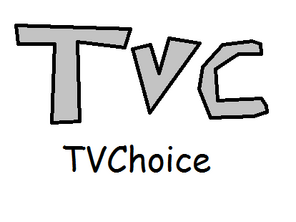 TVChoice (also known as TVC for short) is the sister channel of MovieChoice founded in January 15, 2000.
History
On November 25, 1998, critics will announce that our new movie channel, TVChoice will found on January 10, 2000. It was their own TV channel with TV shows and movies for teens (ages 13-17) and adults (ages 18 and up). On February 10, 2000, MC gave rights to ABC Family, HBO, MTV, etc. for creating TV shows and movies for kids and adults. TVC will be founded in the United Kingdom on February 6, 2001 and in Canada on March 5, 2003.
TV Shows
Current programming
Former programming
Reruns
Pushing Daisies (2007-)
The Lying Game (2011-)
10 Things I Hate About You (2009-)
90210 (2008-)
The Secret Circle (2011-)
Summerland (2004-)
The O.C. (2003-)
Ghost Whisperer (2005-)
Gilmore Girls (2000-)
Malcolm in the Middle (2000-)
Buffy the Vampire Slayer (1997-)
Two and a Half Men (2003-)
Supernatural (2005-)
The Secret Life of the American Teenager (2008-)
Medium (2005-)
Full House (1987-)
House M.D. (2004-)
Castle (2009-)
Once Upon the Time (2011-)
Upcoming programming
Gallery
List of channels
TVChoice 2
TVChoice Horror
TVChoice Comedy
FamilyChoice (or TVChoice Family)
TVChoice Fantasy
TVChoice Action
TVChoice Drama
See also
Community content is available under
CC-BY-SA
unless otherwise noted.