State of Decay is the third album from Irish doom/death-doom band Nuadhán, released in 1998 via Candelbra Records. It is the last album to feature Abigáil Gáth on violin and keyboards, who joined Mandragoria in 1999. It is preceded by 1995's A Web of Sorrow and followed by 2001's The Lies Beneath.
Track listing
"The Lies That Feed Thee" - 9:00
"State of Decay" - 8:45
"To Thy Grave" Part I - 9:00
"To Thy Grave" Part II – 7:00
"God Is Your Saviour" - 8:40
"To The Deathliness With Song You Go" - 11:00
Reception
State of Decay was generally well received by critics. Metalix continued to enjoy the band's music: "Finally our favorite Irish doomsters release another brilliant work after 1995's A Web of Sorrow. In a world now dominated by nu metal (eg. Korn, Limp Bizkit, Disturbed), we can be thankful that Nuadhán continue their depressive conquest."
Personnel
Peter Sheárnden - producer
Conácht O'Ráegh - mixer
Julia O'Coughney - artwork
Brian O'Coughney - vocals
Gábriel Dáeh - guitars, vocals
Peredur y Gwedynn - bass
Kiernan O'Dráhg - drums
Abigáil Gáth - violin, keyboards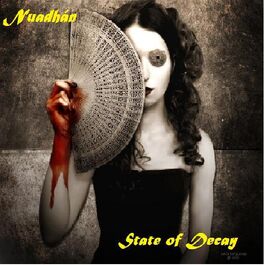 Community content is available under
CC-BY-SA
unless otherwise noted.