"Space Captain At 15" is a movie adaptation of the Jules Verne novel "Dick Sand: A Captain At Fifteen" but gender-reversed and updated to the future.
Plot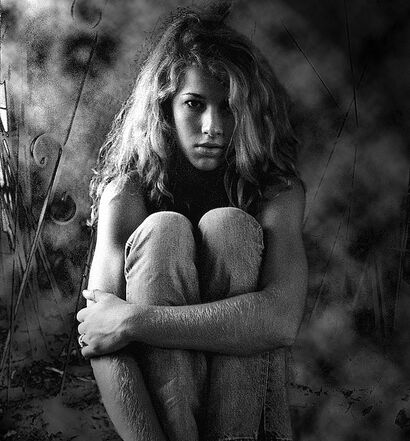 When most of a spaceship's crew is killed by a space leviathan, the most adept at guiding a ship turns out to be only a young human girl: Dee Xand, the 15-year-old babysitter of the Company owner's only child. Dee Xand is made the captain until they can get back to Earth safely, but the ship's insect-woman cook, Negara, sees her as her enemy. So Negara sabotages the ship's navigation system to give it another course: they end up on a distant planet where Negara has dealings with the alien inhabitants and where the human laws that forbid torture and slavery are ignored. Dee is taken prisoner and separated from her charge and the other survivors by Negara, who tells her they have died. This makes Dee both sad and furious. Negara convinces the natives to execute Dee the next day, but not only that: Negara wants Dee to be tortured until the time she is killed. To Negara's delight, the aliens had never worked their cruelty on human flesh or innocent children, and they are interested. So they leave Dee half-naked in a dungeon to wait for the torturers and spectators to gather, bringing along their implements and also the dreaded Luridian lampreys... will she suffer a horrible end, or will she prevail?
Community content is available under
CC-BY-SA
unless otherwise noted.