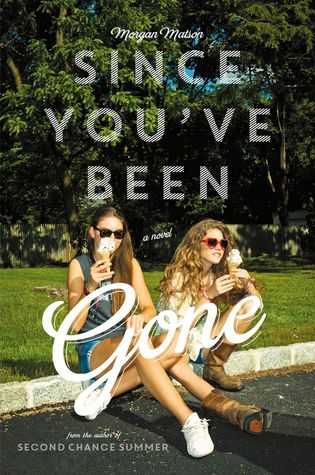 Since You've Been Gone is an American comedy-drama film directed by Kelly Fremon Craig and written and produced by Drew Gars while being co-produced by Jason Blum, this movie is based off the book of the same name by Morgan Matson, who also wrote the film.
Plot
The Pre-Sloane Emily didn't go to parties, she barely talked to guys, she didn't do anything crazy. Enter Sloane, social tornado and the best kind of best friend—the one who yanks you out of your shell. But right before what should have been an epic summer, Sloane just… disappears. No note. No calls. No texts. No Sloane. There's just a random to-do list. On it, thirteen Sloane-selected-definitely-bizarre-tasks that Emily would never try… unless they could lead back to her best friend.
Apple Picking at Night? Okay, easy enough.
Dance until Dawn? Sure. Why not?
Kiss a Stranger? Wait… what?
Go Skinny Dipping? Um…
Getting through Sloane's list would mean a lot of firsts. But Emily has this whole unexpected summer ahead of her, and the help of Frank Porter (totally unexpected) to check things off. Who knows what she'll find?
Cast
Odeya Rush as Emily Hughes, a awkward wallflower who's shyness holds her back.
Olivia Holt as Sloane Williams, Emily's best friend who disappears for the summer.
Jack Griffo as Frank Porter, the most popular student in high school who Emily befriends.
Bradley Steven Perry as Matt Collins, Frank's best friend.
Halston Sage as Dawn Finley, a pizzeria employee who Emily befriends.
Iain Armitage as Beckett Hughes, Emily's little brother.
Paget Brewster as Andrea Hughes, a play writer, Scott's wife, Emily and Beckett's mother.
Tom Cavanagh as Scott Hughes, a play writer, Andrea's husband, and Emily and Beckett's father.
Max Burkholder as Gideon Baker, Emily's ex-boyfriend.
Miles Heizer as Sam Watkins, Sloane's ex-boyfriend.
Matt Shively as Doug, Frank's coworker at InDoor Extreme.
Ross Lynch as Benji, Collins' cousin.
David Denman as James, a mini mart owner.
Bella Thorne as Kerry, a Paradise Ice Cream employee (cameo)
Production
Trivia
Character Gallery