| | |
| --- | --- |
| | The owner of this page is Drew Gars. According to policy, no other user, with the exception of admins, may edit this page without the owner's permission. If they do, they will receive an automatic 3 month block. If you are the Owner, and someone edits your page, alert Chris6d immediately. |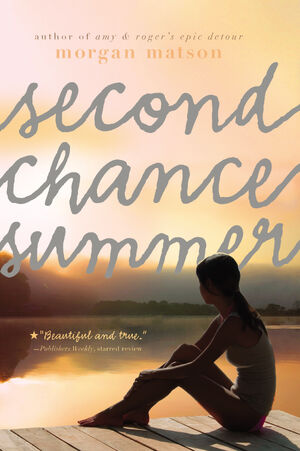 Second Chance Summer is an American drama film directed by Jake Schreier and written and produced by Drew Gars while being co-produced by Jason Blum, based on the book of the same name by Morgan Matson.
Plot
Taylor Edwards never felt like she stood out-except for her history of running away when things get too complicated. Then her dad receives unexpected, terrible news, and the family makes the last-minute decision to spend the summer together in the cramped quarters at their old lake house. Taylor hasn't been to the summerhouse since she was twelve, and she definitely never planned on going back. Up at the lake she is confronted with people she thought she left behind, like her former best friend Lucy, and Henry Crosby, her first crush, who's all grown up…and a lot cuter. Suddenly Taylor is surrounded by memories she'd rather leave in the past-but she can't run away this time. As the days lying on the beach pass into nights gazing at the stars, Taylor realizes she has a second chance-with friends, with family, maybe even with love. But she knows that once the summer ends, there is no way to recapture what she stands to lose.
Cast
Madeline Carroll as Taylor Edwards
Alex Neustaedter as Henry Crosby
TBA as Warren Edwards
Kylie Rogers as Gailsey Edwards
Jennifer Beals as Mrs. Edwards
Jack Coleman as Robin "Rob" Edwards
TBA as Davey Crosby
TBA as Lucy
TBA as TBA
TBA as TBA
TBA as TBA
TBA as TBA
TBA as TBA
TBA as TBA
TBA as TBA
TBA as TBA
Trivia
??? minutes long.
The film is rated PG-13 for thematic elements, some sexuality and brief strong language.
The film is distributed by

Universal Pictures

while being produced by Blumhouse Productions.
Character Gallery