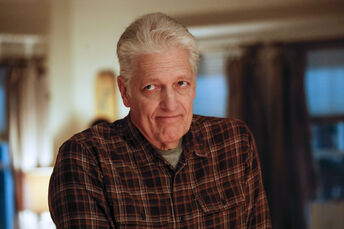 Ryan Sullivan is a main character in the TV series, The Sullivans.
Biography
Born in Boston, Massachusetts in January 1963, Ryan was the youngest of the two brothers.
After attending law school in Columbia University, Ryan became an A.D.A. in Boston and was known for his progressive, relentless approach against defendants. He married his law school sweetheart Rachel and they had three children; Amanda, Drake and Lydia. After Lydia's birth, Ryan had a job offer from a friend in law school to be a A.D.A. in Denver. He accepted that offer and he & his family moved to Denver. He eventually was elected criminal judge and was infamous & prominent for his tough-on-crime attitude and conviction percentage. Amanda was a defense lawyer and was about to become judge until she was unexpectedly killed in a car accident caused by a drunk driver. Lydia is currently a Chicago P.D. dispatcher. Ryan suffered another tragedy when Rachel died of cancer four years before. Since then, he retired from being a judge.
The Sullivans
Season 1
TBA
Personality
When he was a criminal court judge, he was famous for his no-nonsense, tough-on-crime attitude and was ruthless against defendants who committed unspeakable criminal acts, but also deeply cared for the victims and his own family. After his retirement, he provides some wisdom, insight and advice on Drake & Katherine on cases they work on.
Relationships
Community content is available under
CC-BY-SA
unless otherwise noted.