Prodigy

Directed by

Matthew Vaughn

Produced by

Matthew Vaughn
Kiera Knightley

Screenplay by

Matthew Vaughn

Starring

Maisie Williams
Keira Knightley
Georgie Henley
David Tennant
Judi Dench
Mark Strong
Freddie Highmore
Benedict Cumberbatch
Toby Jones
Ciaran Hinds
Henry Caville
Nikolaj Coster-Waldau
Michelle Fairly
Samuel L. Jackson
Katie McGrath
Sarah Hyland

Music by

Hans Zimmer
James Newton Howard

Cinematography

Tat Radcliffe

Edited by

Melanie Oliver

Studio

IFC Films
Columbia Pictures

Distributed by

20th Century Fox

Release date(s)

15 December 2016

Running time

137 minutes

Country

UK

Language

English

[Source]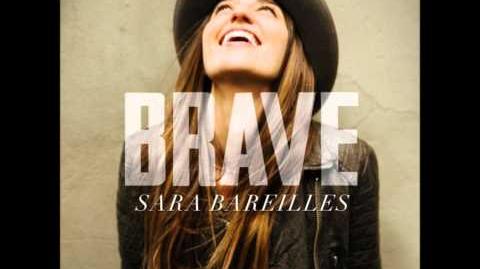 Prodigy is a 2016 British coming-of-age drama film with psychological elements, written, produced and directed by Matthew Vaughn, who also directed the screenplay. It stars Maisie Williams as Melanie Norrington, a girl who suffers from a brutal stutter and is thus savagely bullied at school, but is proven to be quite brilliant in spite of herself. The plot also revolves around Amy, the main antagonist played by Georgie Henley, and her bullying of Melanie. It co-stars Keira Knightley, David Tennant, Mark Strong, Judi Dench, Freddie Highmore, Benedict Cumberbatch, Toby Jones, Ciaran Hinds, Henry Caville, Nikolaj Coster-Waldau, Michelle Fairley, Katie McGrath and Sarah Hyland. The film is dedicated to the memory of Peter Vaughan, who died on 6th December that same year.
Prodigy debuted on the 15th of December 2016 and was a box office success. It was met with overwhelmingly positive reviews from critics and universal acclaim from audience, many calling it one of the best films of 2016. It grossed $417, 243, 127 at the box office, becoming the third highest-grossing film of 2016. The majority of praise was aimed at the direction and Maisie Williams's performance, which won her an Academy Award for Best Actress, along with several other nominations. Henley, Tennant and Highmore's performances were also praised, as was the film's pacing and graphic depiction of difficulties faced by children in Melanie's situation.
A sequel, entitled The Face Behind the Smile, was released in November 2017, to critical acclaim, with Williams, Knightley, Henley, Tennant, Highmore and Hyland reprising their roles.
Plot
After experiencing a ferocious nightmare, Melanie Norrington wakes up in the middle of the night screaming, and is comforted gently by her mother Susan. She says that the nightmare was about the day that her father had died - it is learned that Melanie's father had been killed in a car accident that she had unintentionally caused. The next morning, Melanie is drilled by Mrs. Stephanie Valeska, who is revealed to home-educate her over the weekends since her stutter constantly counters her education and her ability to process information. At school, Melanie is bullied by the malicious Amy Carlyle and her cronies, who constantly mock her stutter and for her not having a father. While giving a presentation in English, Melanie's stutter causes a humiliating breakdown, especially when the teacher pressures her to continue. She has lunch on her own, being a quintessential outcast, and she is haunted by distant voices of her last conversation with her abusive father. Melanie walks home because, if she took the bus, she would be in the same vehicle as Amy. On the way back, she meets with Jerome Kendrick, but she acts aloof around him because she's scared of having friends.
At a PTA meeting, Susan learns that her daughter has significant behavioural issues, influenced by her speech problems. This being nothing new to her, Susan defends Melanie fiercely, stating that it isn't Melanie's fault that her weaknesses are disrupting the class. This impresses several of the people present. Meanwhile, Melanie visits the local comic book shop run by Paul Kendrick, Jerome's uncle. She spends a great amount of time reading the X-Men comic books, and immersing herself by 10:30 in the evening, during which she is burying himself in The Dark Knight Returns. Stephanie comes and collects her, chiding her for staying up late. On the walk back, Melanie vents to Stephanie about what happened in English that day. Stephanie comforts the girl and assures her, using characters from the X-Men comics to prove her point, that being different doesn't mean anything in the long run.
Melanie speaks with her mother in bed and admits that she wants to see someone about elocution lessons, but Susan admits that they cannot afford them. The next day, Melanie is approached again by Jerome, and she becomes friendlier with him - the two of them bond considerably over their similar interests, especially their love for the band ELO (Melanie confesses that she once dreamed of driving off happy into the sunset to Mr. Blue Sky). Melanie gradually begins to warm up to him but, in the midst of their conversation, she backs off, and leaves him alone without an explanation. In mathematics, Melanie demonstrates an incredible calculative talent, doing mental maths for an extremely long sum and impressing Dr. Sewell - what is more impressive is that, the more assured she became in reciting the equation, the easier she spoke. However, Melanie retreats back into her shy mentality afterwards, and Sewell realises that she is mentally problematic, not just vocally challenged. On the way back from school, Susan meets her and admits that she's been dating someone and Melanie eagerly asks to meet him: it is revealed to be Mr. James Grey, the headmaster. Susan confesses that James asked her out first, and that he expressed some interest in helping her.
Jealous of the attention that Melanie begins to receive because of her intelligence, Amy places threatening drawings in Melanie's schoolbag, each one mimicking suicide and insanity. This catches Jerome's attention and he thinks that she drew them, and in response Melanie tears the pictures into shreds, screaming that they had nothing to do with her. A spiteful Amy cannot help but giggle from afar at seeing her prank unfold. Later on, on several social media sites, Amy slams Melanie and makes slanderous, demeaning comments about her. Melanie sees this and, in a rage, throws her phone out of the window and starts frantically pulling her hair out, but James stops her. James tries to befriend her, but Melanie can't help but be unsure of being the prospective stepdaughter of the headteacher. He is shown to be unsure of the same thing. Susan watches the entire conversation nervously. One day, during a geography class, when the teacher leaves the room, Amy taunts Melanie for having the headmaster for a father, referring to her sarcastically as if she is royalty - this angers Melanie into standing up for herself, to which Amy starts a struggle with her and wins, kicking Melanie to the ground and leaving a serious bruise on her stomach. Later on, Stephanie notices this bruise and peruses about what happened, but Melanie stays silent. James confronts Amy on her behaviour, but she feigns innocence, until James reveals that he is on social media all the time and has seen the comments Amy has made. He threatens her with expulsion, until Amy's apparent father Samuel visits and confronts James on the matter, warning him not to take the incident to court for fear of horrible publicity. Amy gets away narrowly.
Melanie manages to befriend a transferred sixth former named Judy, who helps her realise her genius by giving her a multitude of equations and unexpected mathematical problems, each of which Melanie brushes aside easily. Judy then reveals that she knows how Melanie is treated and that she is trying to get the other sixth formers to object to Amy's behaviour, but Melanie objects to the idea because she doesn't want to start a school-wide showdown because of her feud with Amy. However, when Stephanie peruses even further when it is just the two of them in the house and Susan is on a date with James, Melanie tearfully admits that she is being bullied, believing herself to bear blame for her situation on the basis that she stutters. She breaks down and Stephanie comforts her, but Melanie is inconsolable and cries herself to sleep. She meets Jerome and admits that she was stupid to push him away. She says she wants to be his girlfriend. The entire conversation is witnessed by Amy, who confronts James about it later on. When Susan learns about Melanie's confession, she publicly demands a campaign against bullying in the school, to which a large number of parents concur. However, it is quelled by James, who doesn't want to have a riot in his school that could worsen Melanie's situation. This tremors his relationship with Susan, who violently argues with him on their next date, but eventually they both reach common ground in that they want what is best for Melanie, who seems convinced she's completely alone.
Dr. Sewell speaks privately with Melanie and states the potential that she possesses. Melanie admits that she didn't know she was clever, and that she was scared of appearing so because it would attract uncomfortable attention for her. Sewell tells her that to be clever is something terrific, but what matters is wielding intelligence the right way - and being confident because of it. He points out that James himself went through a bad spell as an alcoholic but pulled through because being a teacher gave him responsibility. This has a backward effect on Melanie considering that her previous father was an alcoholic as well - she confesses that, when she was younger and her father was driving her to school after recovering from a hangover, they fell out and she threw a tantrum, causing the car to crash and kill her father. Dr. Sewell reports this to James, stating that the stutter is also a consequence of savage personal guilt. In PE, Melanie and Amy are pitted against each other in a game of dodgeball, on either teams, and even though Amy's violent and almost predatory methods give her and advantage, Melanie defeats her by striking her in the face with a ball. Enraged, Amy attacks her again, but Jerome thwarts her and threatens to film the attack and send it to the police, causing Amy to storm off and, when out of sight, punch a wall. To exercise the control he has on Amy, Jerome tells Joe, the head of PE, about Amy's bullying of Melanie to some extent, resulting in Joe prompting his teachers to inflict serious punishment on Amy and her lackeys.
Amy faces Melanie later on, furiously vowing revenge against her. She also threatens Judy against involving herself with Melanie any longer - Judy proves unafraid of Amy, which she finds unnerving. On the weekend, Susan takes Melanie to ComicCon, where they get an autograph from James Earl Jones and participate in the talks with X-Men stars Patrick Stewart, James Marsden, Kevin Bacon and Anna Paquin. Melanie enjoys herself massively thanks her mother, who admits that they ought to have a fun weekend once in a while. That night, they order pizza and watch an episode of The Graham Norton Show, where Samuel L. Jackson speaks unexpectedly out to Melanie, voicing the injustice of her situation - this shocks Melanie to learn that more people than she ever expected cared about her. The next day, she takes Melanie to the cinema to see Fantastic Beasts and Where to Find Them, and the two of them get a McDonald's afterwards. Melanie states that she has begun to talk about her father more, having confessed about it to Dr. Sewell, to which Susan applauds her. Susan confesses that she thought that Melanie's father would be the one for her when they first met, but as he descended into alcoholism the only thing keeping Susan from ending the relationship was having to care for Melanie - later, when she met James and learned that he used to be an alcoholic, she saw him as a better incarnation, and he has turned out to be a better investment on her part. Melanie begins to understand her mother's situation.
Jerome is chided by his father, the head of the police department, for withholding information about Amy and Melanie, but Jerome fights back with the knowledge that Howard always had an ambiguous opinion of girls like Melanie, and Howard confesses to this. He admits that he supports Jerome but implores him to be careful. Later that night, Amy and her friends gather and Amy dictates that they have to silence Melanie before she becomes a prominent issue for them - she suggests attacking Melanie and making it look like a mugging that will put her into hospital, perhaps fatally. Many of the girls seem to think that Amy is becoming more dangerous and unhinged than she lets on. They follow Melanie home wearing balaclavas and hoods, chase her through the park and taunt her with anonymous texts. Susan, recognising Amy and some of her friends for being neighbours or locals, calls the police and follows Amy's gang. A suspenseful messaging confrontation breaks out between Amy and an oblivious Melanie, who ultimately recognises Amy's language and sees her. Melanie tries to reason with Amy, but Amy ignores her. The gang attacks Melanie, who outpaces them and they give chase, but not before Melanie injures two of Amy's friends, inciting the girl's rage. The chase goes into the forest, where several of Amy's friends are lost. Melanie lures one of them into a dead end where she loses her way, and the rest are caught in traffic or in private property (which Melanie was completely aware of, showing her cleverness), and detained by the owners of such property or by the police. She tries to call the police herself, and later her mother, unsuccessfully.
Though she eludes most of the gang, one of whom brutally injures herself by missing a leap on to Melanie from a fence, Amy perseveres even when the police are nearby. Melanie, fatigued by the chase, sees her mother, who calls out to her. Melanie tries to cross a busy road to get back home, but Amy bursts out of hiding and attacks Melanie, headbutting her, pounding her stomach and shoving her in front of a moving van. Susan intervenes, pushing Melanie out of the way and getting hit herself. Horrified, Melanie flies into a terrifying rage and rounds on Amy, who is briefly shocked to the point of catatonia at seeing Susan get hit. The two of them grapple savagely across the road and Amy struggles to get the upper hand, until Melanie's fury overpowers a terrified Amy, who thus far hasn't seen such ferocity from her rival. Melanie throws Amy on to her back, straddles her and relentlessly punches her, screaming with tearful rage. Jerome hears the sound of the fight and runs out, pulling a thrashing Melanie away from a barely-conscious Amy, before preventing the latter from swallowing her own tongue. The police arrive to find Jerome cradling a sobbing and screaming Melanie, next to a bloodied Amy and an injured Susan. In the same cells, Amy proves terrified of Melanie and stays on the opposite side to her, while Melanie continues to cry. Amy's father bails her daughter out and James, on the grounds of being her stepfather, bails Melanie and Jerome out as well, and the two men share a tense moment before Amy pulls her father away. The next day, James visits Melanie at her mother's bedside, and learns that Susan suffered concussion, internal bleeding and a broken knee: she is severely injured, but will recover eventually. Amy, morbidly bruised, dazed and limping from her fight with Melanie, crosses the two of them, but silently leaves the hospital with her father, but not before Melanie catches her being ferociously accosted by him. Melanie cannot help but imagine (which is visualised) Amy's own taunts from their many encounters coming out of her father's mouth, and Melanie's own words coming out of Amy's mouth.
Amy's father Samuel Carlyle is revealed to actually be her uncle and adoptive father, and is extremely withdrawn towards her. The PTA is outraged by the news of the fight between the two girls, and many are demanding that Amy is arrested or at least expelled - if she is expelled, her attack on Melanie will prevent her from going to university and damage her future possible careers. Melanie, despondent despite the news that her mother will recover, hides in the comic book shop, and Stephanie visits her, bringing her food and trying to comfort her. Jerome insists that she be left alone for a while. Surprisingly, Amy visits Melanie, her injuries preventing her from attacking, let alone surpassing Melanie if another altercation came between them. Melanie orders her to keep her distance, and Amy remains on the other side of the room. She admits that her parents bullied her, and once her mother killed her drunken father when he attacked her, causing her to be imprisoned for manslaughter. Samuel was no kinder, especially after Amy became an obstacle between him and his wife, which inadvertently led to their divorce and her death. She apologises, sobbing, for everything she's done and said to Melanie, who slowly forgives her, but demands some time to herself. When she is alone again, Melanie finds that she isn't crying, since she has finally found common ground with her mortal enemy. When Amy returns home, she coldly rebuffs Samuel and goes up to her bedroom, where she cries herself to sleep as Melanie had done before.
A massive campaign commences against Amy, discrediting her foster father and anyone who even tries to defend her, or is even associated with her - all of the members of her gang who pursued Melanie are prosecuted. Amy tries to admit that she has reconciled with Melanie but she is violently repelled under the belief that she is turning coward. Melanie intervenes and abruptly announces that they have settled their scores. Handicapped at several points by her stutter, Melanie delivers a climactic speech to state that Amy suffered herself and that, while this didn't excuse her actions, it made Melanie understand that it wasn't completely out of spite that Amy harassed and bullied her - the latter was Melanie's original perception for Amy's actions. Both Amy, Stephanie, Judy, Jerome and a recovering Susan witness the speech and Susan sheds a tear with pride for her daughter. Melanie is cheered uproariously by the PTA crowd and it is televised across the country, with several celebrities applauding her bravery and decency.
Two years later, Melanie passes her exams with flying colours, succeeding to get a place at the University of Edinburgh, as has Jerome. Susan, Stephanie, Amy, James and even Paul Kendrick gather to see them off and Jerome kisses Melanie. Melanie individually delivers heartfelt thanks to each of the people present for being in her life, though there is an awkward episode between her and Amy, indicating that their relationship has improved somewhat but is still strained. She embraces her mother and James, stating she's accepted him as her new father. Having passed her driving exam, Melanie invites Jerome into her new car, where she places an ELO CD inside the player and they drive off into the sunset singing along to Mr. Blue Sky, just as they had fantasised about doing so long ago.
Cast
Maisie Williams as Melanie Norrington, an extremely intelligent and sweet-hearted but temperamental and introverted girl who suffers from an agonising stutter. Melanie is brilliant, but as a result of the scrutiny that comes from her stutter, she is underconfident, extremely nervous and terrified of forming relationships with other people. For the part, Williams worked with several elocution instructors in order to realistically depict a stutter in the film. She was approached especially for the role by the director. She said in an interview that "I wanted to convey a message through my performance....I wanted to tell people like Melanie, or at least those who share at least one part of her situation, that...you are you, and people who say otherwise are either lying...or just wrong. Even if you can barely speak, or barely make yourself heard...you're special, one way or another...your just special'.
Keira Knightley as Susan Norrington, Melanie's devoted mother who struggles to provide for her and to care for her after her husband dies in a catastrophic car accident that Melanie accidentally caused. Susan visibly tries a multitude of things in order to support the two of them, even if that means finding somebody else - indeed, this includes commencing a relationship with the headmaster of her school in order to provide Melanie with a stabler father figure than his alcoholic predecessor.
Georgie Henley as Amelia "Amy" Carlyle, a classmate of Melanie's and the primary antagonist of the film. She is a vicious, diabolical bully on the outside who constantly torments Melanie for her insecurities, often in extreme quantities for the purpose of her own amusement. She is intelligent and talented herself but focuses more on tormenting people like Melanie. It is later revealed that Amy herself suffered bullying at home from both of her parents, until they killed each other in a drunken brawl when she was eleven years old. About her character, Henley stated "she's a bully. Even I hate her...but what I loved about Matthew's script regarding her was that I felt like I was being an evil me, and it was so...refreshing." She acknowledged the potential hate she could receive for playing someone like Amy (such a role being uncharacteristic of her) but her performance was, to her surprise, applauded.
David Tennant as Mr. James Grey, the headmaster at Melanie's school, and the eventual partner that Susan begins dating to support the family better. As her partner, he tries to befriend Melanie but their relationship goes off to a rocky start because Melanie cannot accept him in comparison to the father she believes that she has killed. James is revealed to have been an alcoholic when he was younger, but put it aside so that he wouldn't risk losing his job as a teacher at the school he would eventually become headteacher at. He is friendly and compassionate, but struggles with the prospect of being stepfather to one of his own pupils. When asked what he thought of the character, Tennant said "I think he's a nice guy, or at least....he's trying to be. That's the best thing about him, in my opinion...he's trying to be a nice guy, even though it's hard for him."
Judi Dench as Mrs. Stephanie Valeska, the elderly neighbour of Melanie and Susan who eventually moves in in order to help support Susan and help home-educate Melanie with her stutter. Calm, extremely patient and wise, she easily gets on with Melanie because she comes across as genuinely patient and helpful for her. When Melanie is bullied, Stephanie is the very first person to find out about it and see through each of Melanie's deceptions and excuses. Judi Dench was selected based on her performance in Philomena, which was cited by Vaughn as a demonstration of how Dench could give a subtle but heartfelt performance that would be perfect for the film.
Mark Strong as Dr. Sewell, Melanie's maths teacher, who argues repeatedly with James about what should be done about Melanie - he worries that her stutter is not only affecting her performance at school, but is also marring her psychologically, having had a sister with similar problems to her. He is impressed by her intelligence and realises the potential that she possesses.
Freddie Highmore as Jerome Kendrick, a classmate of Melanie's who tries to befriend her, though she brutally rebuffs him for fear of developing any relationships. Jerome is extremely compassionate to a fault and objects to the concept of bullying, which puts him at dangerous odds with Amy, who used to be his girlfriend until her vicious personality ended the relationship.
Benedict Cumberbatch as Mr. Samuel Carlyle, Amy's authoritative and disciplined uncle and stepfather who is unaware of her extreme personality traits: he was withdrawn and aloof to her, causing her to be vicious and ungrateful - this drove his wife into breakdown, and she argued with him. The argument led to a divorce with Amy's mother, who later suffered a heart attack and died. Because of this, Samuel distances himself from Amy because she is the ultimate product of the relationship that his work ended. This is one of the driving forces to Amy's volatile personality, and Melanie suffers for it.
Toby Jones as Howard Kendrick, Jerome's father and a police officer in the local department. He has mixed opinions about Melanie, having heard one bad thing after another about any source but his son, even though he cares about him. Howard is a part of the campaign against discrimination that commences in the school after a vicious incident between Melanie and Amy.
Ciaran Hinds as Paul Kendrick, Jerome's uncle and Howard's older brother who owns a comic book shop near Melanie's house. He allows Melanie to hide in the comic book shop when she is upset, considering that the girl is his best customer, but he also has something of a respect for Melanie.
Henry Caville as Joe Steward, a PE teacher with whom Jerome confides in information about Amy's activities. He is somewhat ruthless and he has Miss Fowler put the girls to a severe punishment after he hears about the incident between Melanie and Amy. Despite this, he is a good man and decent enough to only give Jerome's information to the right people.
Nikolaj Coster-Waldau as Mark Green, a friend of Samuel's who also works in the local police under Howard Kendrick and investigates the car accident in which Melanie's father was killed.
Michelle Fairley as Miss Steinfeld, one of the members of the PTA who protests against Melanie's disruptive presence in the school
Katie McGrath as Jeanine, Judy's mother
Sarah Hyland as Judy, an outwardly cynical but friendly sixth former who befriends Melanie. Hyland cited her character as being 'the kind of friend you should at least have one of in your life' and said she hugely enjoyed portraying Judy as 'a shoulder to cry on'.
Cameos
Samuel L. Jackson as himself
Graham Norton as himself
Patrick Stewart as himself
James Marsden as himself
Anna Paquin as herself
Kevin Bacon as himself
James Earl Jones as himself
Stan Lee as himself
Chloe Grace Moretz as herself
Kathy Bates as herself
Jack Nicholson as himself
Production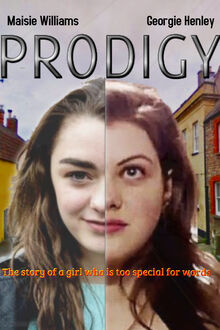 Poster
The film's originalposter, featuring aligning halves of Melanie and Amy's faces, was originally photographed halfway through production, due to slight injuries suffered by the actresses during the final confrontation of the film. It was designed without Vaughn's total involvement with intent of illustrating to the public that the film was about a rivalry between two people with difficulties and personal grievances, and the tagline 'The story of a girl who is too special for words' to lead to ambiguity as to which girl it was.
Vaughn praised the poster, and how "it made Melanie seem friendly and approachable, which she is, and make Amy look like she's dangerous and up to no good", but disagreed with it being the main poster and eventual cover of the film, stating that it misguided what the film was really about. He made the poster a close-up of Maisie Williams herself, with the title across her body and Vaughn deciding that the title "When will they leave her alone?" to illustrate that it was a deeply personal story, and the poster "makes the protagonist look like someone you want to care about", and thought that the rivalry between the two characters should be a consequence of her situation more than the driving force of it. The poster that depicted both actors was used for promotional purposes only, and the cover and main poster would be Vaughn's design.
Casting
The casting of the characters was extensive, with at least twelve actresses being offered the two main roles of Melanie and Amy: Chloe Grace Moretz, Elle Fanning, Caitlin Blackwood and Georgie Henley were additional auditions for the part of Melanie, but Maisie Williams won the role because, in Matthew's words, "she seemed completely vulnerable in her auditions. She was so likeable, so relateable, and when she read the script, she immediately loved it." He also thought that her performance in Cyberbully was unbreakable proof that she was perfect, because it proved her capable of playing complex characters as vulnerable, while also utilising her role as Arya Stark as additional proof.
Henley was cast almost immediately as Amy, because Vaughn thought she portrayed the malice and cynicism of the character better than anybody else, while also considering how she was already breaking her Chronicles of Narnia expectations by playing Mary in The Sisterhood of Night. She was actually the earliest character to be cast, and thought that playing Amy would be equally interesting as portraying Melanie, which she thought Maisie Williams was "born to play". Keira Knightley was immediately cast as Susan, and David Tennant, who originally auditioned for the part of Dr. Sewell, was cast as James Grey.
Charles Dance was considered for the role of Dr. Sewell, and later for the role of Paul Kendrick, but Vaughn considered him "too old", and thought that both characters ought to be "old, but not so ancient that you find it hard to believe they are in that position". While praising the actor's versatility, he thought that Dance looked "too threatening" for the role. Freddie Highmore and Thomas Brodie-Sangster were both considered for the role, but Highmore won it. .
Themes
Prodigy explores several themes of adolescence and growing up - depression, violence, spite, karma and self-worth. The most major theme of the film, as discussed by Matthew Vaughn, is that children and teenagers who are abused, bullied or neglected begin to realise their own value and talents, and finally have the courage or good sense to utilise those strengths or repel those who threaten or demean them.
Bullying is an obviously overwhelmingly prominent theme in the film, and the fact that Melanie constantly suffers at the hands of her nemesis Amy is attributed to the theme because the rivalry reaches brutal, literally self-destructive heights, but ends with the two of them finding common ground. Speaking of which, Vaughn identified reconciliation and common ground as an alternative theme in the film, since several characters fight to reach understanding with one another.
One of the subtler factors in the film's themes is the concept of how guarded and limited people's perceptions of one another can be: Melanie is a prime example of these, since her character flaws revolve around how she perceives other people. She considers Amy to be evil and tries to reason with her in this regard by the end of the film, and when she defeats Amy she feels no true victory; she overreacts very briefly to having James as a stepfather before finding out the motivations and positive outcomes of that situation. People also misinterpret her, with some teachers reporting her as disruptive and difficult, when in fact she struggles with social norms and acceptances because of her stutter.
Maisie Williams herself identified the concept that even those who think they are alone, they truly aren't: "I think that one of the more clever parts of the movie is the part where Melanie slowly realises that people want to support her, and she wasn't expecting it. That's a cool idea, since kids always hear from their parents or peers that they (the parents and peers) are standing behind them. As for Amy...she starts off as this horrible, horrible person, and the film shows her realising her destructive, horrible behaviour exploding in her face. In that sense, the film is a coming-of-age story about the two of them, I suppose."
Reception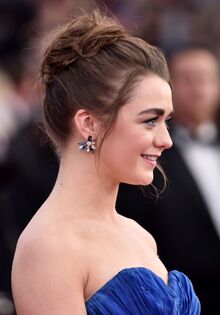 Prodigy has received overwhelmingly positive reviews from critics, holding a Certified Fresh of 99% on Rotten Tomatoes, with an average rating of 9/10. The film was majorly praised for the performances of the ensemble cast, the direction, the maturity and realism, as well as the journey taken by Maisie Williams' character. The critical consensus states "Prodigy gives viewers a deliciously personal journey, with a surprising amount of scope for such a normally contained film - it is held aloft by powerhouse performances by Williams and Henley, and by uncharacteristically smooth, patient direction by Vaughan". The film's calculated score on Metacritic is 97 out of 100, based on 160 critics who praise it, and the audience who responded consisted largely of teenagers and women, as well as collective families who consider the film to be a good homage to the lives of children who are bullied, and the recognition of their strengths (which is a major theme in the film).
Peter Travers of Rolling Stone writes that the film would have struggled with unnecessary distractions in the story if they hadn't become so relevant to the overall result, and he acclaimed the maturity of the film and how it examines the "psychology" of the main protagonist and antagonist of the film - he stated that "originally, Henley's character seems like the typical dangerous, selfish bully who wants to ruin people's lives, but throughout the film she has hints at being a more complicated person, and Henley portrays that skilfully". He compared her character as a combination of Judd Nelson in The Breakfast Club and Chris Hargensen in Carrie. Manohla Dargis of The New York Times wrote, "Prodigy gives further meaning to a potentially misleading title, as we begin to realise how relevant and how heartfelt the meaning of said title is becoming. Matthew Vaughn gives it his all and provides a surprisingly subtle screenplay that differs from Kick-Ass and Kingsman: The Secret Service as to how slowly and smoothly it is directed" Entertainment Weekly put it on its end-of-the-year, "best-of" list, saying, "The film gives us a set of characters that do not feel Hollywoodised in the slightest, but like the next person you'll pass as you cross the road". He felt that Henley in particular deserved an Oscar nomination for her performance as the "enticingly hateful villain".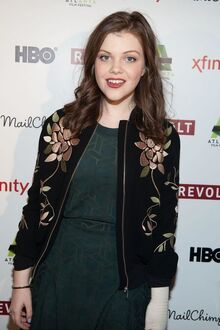 Comparing the film to Robert Zemeckis' The Shawshank Redemption, Emmanuel Levy praised Prodigy for the subtle undertones of happiness and optimism that are provided, commenting "otherwise, Melanie's situation, and that of her supporting characters, would seem like Hell on Earth". He thought that Keira Knightley was "adorably likeable as the mother figure in the film", as well as her scenes with David Tennant and her outburst scene with him. He believed that Benedict Cumberbatch, who could have been "the showstopper of the film", was underused, almost wisely, because the focus belonged to Williams, Henley, Highmore and Knightley. He also called Judi Dench "a subtle stroke of acting genius", stating that her character seemed to genuinely be the guiding force behind the audience in their sympathy for Melanie. Several critics highlighted the "cocktail of emotional brilliance" added to the score by the cooperation of Hans Zimmer and James Newton Howard, who worked together on revising the score for certain scenes of the film.
Maisie Williams received massive praise for her performance in the film, with many calling it the best performance she has ever given up until this point; Mark Kermode called her "a powerful, unexpected revelation in this film - a captivating character who blew me away from start to finish with her devotion to the story". Many considered her character in the film to be one of the main reasons to see the film (in fact, internet polls confirmed this concept), but what many people widely stated is that the progress of the relationship between her and Henley, as well as Highmore's character, is a major influence in the film's popularity. Georgie Henley also received critical acclaim for her performance as Amy in the film, with many critics labelling the role as a surprising departure for her as an actress. James Berandinelli called her performance "electrifying, evil and cold, but at the same time complex, curious and strangely grounded", praising the way in which both actresses emanated their rivalry in the film. He also praised Keira Knightley, Freddie Highmore and David Tennant's performances and overall contribution to the film, but concluded that the film belonged to Henley and Williams. Peter Bradshaw of The Guardian, who awarded the film five stars out of five, called Sarah Hyland an unexpected surprise in the film, but believed that Henley's "hateful" performance versus Williams' "courageous" performance and the support from the "emotional freight train" of Judi Dench, and the previously mentioned actors, as the driving force of the film.
Even though there was some criticism for the third act of the film's violent turn, especially the chase sequence and its brutal climax, many critics and audience members lauded that scene as the culmination of what it had been building to - writing for The London Review of Books in February 2017, Michael Wood characterised the sequence as "the culmination of the conflict between Melanie and Amy - Amy throws all her effort into an attack on Melanie, who has been fighting back against her throughout the film, not by returning fire against Amy's brutal pranks and bullying behaviour, but by improving...when I saw Melanie get kicked to the ground by Amy earlier in the film, I was crying inside because I hated Amy so much. When Melanie finally turned on Amy on that road, I wasn't cheering...I was speechless. Amy's pushed her over the edge, and it's only luck that it didn't kill Amy." Furthermore, Richard Dyer called the fight scene at the end the prologue to the arrival of Melanie's 'coming-of-age' - "she has spent the whole film hating and fearing Amy, this unapologetically cruel and pitiless girl who won't leave her alone, who has just made her witness a terrible thing, and she can't take it anymore. The claws come out, and both girls are left horrified by what comes next when Melanie powers into her mortal enemy. It is only later that the two find common ground, and Melanie realises how much more human her enemy truly is".
Gallery
Soundtrack
Trivia
The film is 137 minutes long.
Rated R for scenes of extremely intense violence (ranging from fist fights to car accidents to domestic abuse), brief sexual content, strong language throughout, thematic elements regarding bullying, self-hatred and loneliness, and disturbing imagery including a savage car crash.
The film is dedicated to the memory of Peter Vaughan, who died on 6th December that same year.
Freddie Highmore (who was four years older than Maisie Williams) insisted on slight makeup applications so he looked young enough that he was in high school with Melanie.
Benedict Cumberbatch and Toby Jones previously starred in the BBC series Sherlock.
Ciaran Hinds, Michelle Fairley and Nikolaj Coster-Waldau also starred previously in the HBO series Game of Thrones
Benedict Cumberbatch, Mark Strong and Keira Knightley also starred previously in the critically-acclaimed film The Imitation Game
Community content is available under
CC-BY-SA
unless otherwise noted.