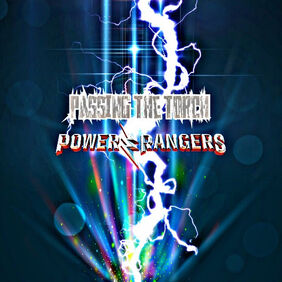 Passing The Torch is a 2024 live action, adventure, drama and comedic superhero movie and is another sequel in the long-running movie series based off of the 2017 Power Rangers reboot movie. It's based on the same superhero team from the same name from the 90's TV series "Mighty Morphin' Power Rangers" and features a few of the same actors from the original show and the reboot film. After the 2017 reboot managed to green light THREE sequels, both films became critical and financial successes at least making the top five spots in the box office. Continuing onwards with their plans to spark a new Power Rangers franchise, Paramount and Saban Films green light and produced ANOTHER sequel but it was cancelled due to somebody coming up with a new idea.
Main Cast
Dylan O'Brien as Thomas "Tommy" Oliver (White Ranger)
Ronald "RJ" Cyler II as William "Billy" Cranston (Blue Ranger)
Naomi Scott as Kimberly Ann Hart (Pink Ranger)
Dacre Montgomery as Jason Lee Scott (Red Ranger)
Ludi Lin as Zack Taylor (Black Ranger)
Becky G as Trini Kwan (Yellow Ranger)
Amandla Stenberg as Aisha Campbell
Ricardo Hoyos as Rocky DeSantos
Justice Smith as Adam Park
Peyton List as Katherine "Kat" Hillard
Johnny Depp as Rito Revolto
Elizabeth Banks as Rita Repulsa
Mariska Hargitay as Dulcea
Austin St. John as Lucas Scott
Kayden Magnuson as Pearl Scott
Zach Roerig as Farkas "Bulk" Bulkmeier
Eric Knudsen as Eugene "Skull" Skullovitch
William "Billy" Brown as Lt. Jerome Stone
Mila Kunis as Melanie Sheer
Christian Keyes as Chief Colton
Lisa Berry as Candace Cranston 
Amy Jo Johnson as Deborah "Debbie" Oliver
Steve Cardenas as Principal Caplin
Jason David Frank as Jeffery Oliver/???
(More coming soon)
Synopsis
Our Mighty Morphin' Power Rangers have overcome adversity once more in the wake of the death of the  menacing Lord Zedd. Everything once again goes back to the way its supposed to be....or so it seems.
Story
(Coming soon.....)
Mid-Credits Scene
(Coming soon.....)
Post-Credit Scene
(Coming soon.....)
Survivors
(Coming soon.....)
Deaths
(Coming soon.....)
Featured Songs
Breaking Benjamin ~ Never Again (Aurora version)
Power Jet ~ Ayeyaiyai
NerdOut! ~ The Power Inside
Juice WRLD ft Halsey ~ Life's A Mess
Thousand Foot Krutch ~ Courtesy Call
???
RJD2 ~ Ghostwriter
FabvL ~ Right Now
Skyler Grey ~ I Will Return

Main Cast Gallery
(Coming soon....)
Suits Gallery
Sequels
Prequels
MMPA Rating
This film is rated PG-13.....