PAW Patrol: Pups Meet, Save and Sings The Wiggles
is a crossover fanfic with the hit Canadian animated series PAW Patrol and sensational all-ages music group The Wiggles. It is written by Otha Bland and Gangster Everest who written the fanfic PAW Patrol: The Fire-Husky. It focuses on the team meeting & helping The Wiggles while they prepare for a concert in Doggy Bay(formerly known as Adventure Bay, but changed by the author because he feels the name "Doggy Bay" sounds cooler).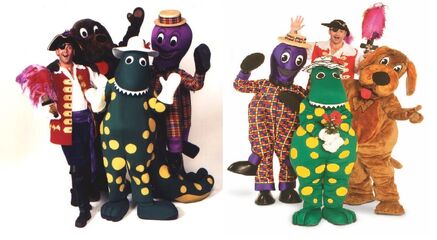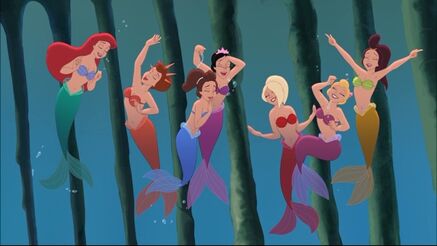 Characters
Marshall
Chase
Skye
Rocky
Zuma
Rubble
Everest
Ryder
Greg
Murray
Jeff
Anthony
Dorothy The Dinosaur
Wags The Dog
Henry The Octopus
Captain Feathersword
Princess Elena
Ariel
Aquata
Andrina
Arista
Attina
Adella
Alana
Tracker(cameo dressed in a Captain Feathersword cosplay on stage)
Alex Porter
Precious' Owner
Julius & Justina Goodway
Songs
Summary
e
Story
Chapter 1: Getting Ready
Today was not any usual day in Doggy Bay.
Community content is available under
CC-BY-SA
unless otherwise noted.