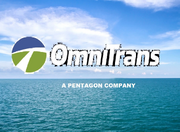 Omnitrans Television Studios is an American production company owned by Omnitrans, it was founded in 2021.
List of Shows
Animated
Live-Action
Technology Master
The 2516
Martha
You Are Spoiled!
Path of the Zombies
Black and White Duo
Purple Wolf
Cogged
Attack of the Giants
The Smacker
Alert Bay
Jungle Survivors
Legend of the Dark Ages
An Important Family
The Unknown Street Kids
Outsider Success
This is Chorus
Soccer for Hundred
Tracked
The Prestige
Hospital: The Dark Side
Amazons of War
School of Forgetfulness
Plus and Lesser
Trivia
Omnitrans Television Studios is inspired by Walt Disney Television, Warner Bros. Television, Paramount Television, Universal Television, Sony Pictures Television, MGM Television, CBS Television, and 20th Century Fox Television.
Community content is available under
CC-BY-SA
unless otherwise noted.