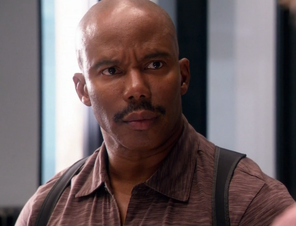 Oakland Everett is a main character in the American crime drama, Hartman.
Biography
Born in Inglewood, California, in May 1969.
Hartman
Season 8
TBA
Season 9
TBA
Season 10
TBA
Season 11
TBA
Season 12
TBA
Personality
A hard-nosed veteran of the Army and the LAPD, Oakland is initially distrustful of the MCS and due to years of being stuck in Internal Affairs after his corrupt ex-partner deliberately him to be labelled as a rat (after his offenses were exposed by someone else and Oakland refused to back him). However, after investigating the squad and seeing their tight knit relationships, he slightly softens and eventually joins them full-time, and even becomes the senior partner of Hartman's son Jack.
Relationships
Mary Everett (mother)
Josie Everett-Barnes (sister)
Shawna Everett (sister)
Evan Everett (brother)
Pamela Harris-Everett (wife)
Stephen Everett (son)
Vanessa Everett (daughter)
Trivia
Service weapon: Jericho 941
Community content is available under
CC-BY-SA
unless otherwise noted.