| | |
| --- | --- |
| | The owner of this page is Username687. According to policy, no other user, with the exception of admins, may edit this page without the owner's permission. If they do, they will receive an automatic 3 month block. If you are the Owner, and someone edits your page, alert Chris6d immediately. |

This is list of nations of dystopian novel, The World of Oligarchical Mixed Constitution.
Chaotic States of America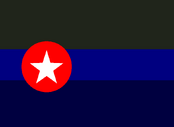 The Chaotic States of America is the military junta located in the Rocky Mountain (expect for Washington and Oregon), Pacific, Southwest Region (expect for Texas and Oklahoma), and some parts of Canada. (Prairie Provinces and Ontario only).
Federal State of America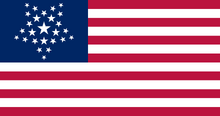 The Federal State of America is the federal republic and a representative democracy, in which majority rule is tempered by minority rights protected by law. This country is known for making an Anti-Xeceanian propaganda.
Xeceania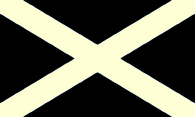 Xeceania (formerly Cascadia from 2015 to 2019) is the totalitarian oligarchy state (formerly the unitary presidential representative democratic republic from 2015 to 2019) in which the protagonist Mason Roberts lives. This country is mostly run by the Collective Labor Party. The country controls every humanity, material, and even time itself. (see it on The Real Time and Dates).
The unofficial language of Xeceania is Canadian English, and the official language is Xeceanian English. The nominal leader is Dawson Combs.
Quebec
Quebec is the unitary presidential representative democratic republic.
Canada
TBA
Sweden
TBA
United Kingdom
TBA
The Fourth Reich
TBA
Russia
TBA
Islamic State
TBA
China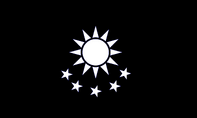 The Autocratic Democratic Republic of China is the tyrant military junta.
TBA
Other countries
Europe
Slovenia
Croatia
Bosnia and Herzegovina
Serbia
Kosovo
North Macedonia
Albania
Ireland
Asia
India
Sri Lanka
Myanmar
Thailand
Vietnam
Philippines
Malaysia
Indonesia
Africa
Democratic Republic of the Congo
Republic of the Congo
Uganda
Kenya
Tanzania
Rwanda
Burundi
Malawi
Mozambique
Zambia
Namibia
Gabon
Botswana
South Africa
Oceania
Papua New Guinea
Australia
New Zealand
North America
Mexico
Cuba
Jamaica
Haiti
Dominican Republic
Puerto Rico
Panama
Costa Rica
Nicaragua
Honduras
El Salvador
Guatemala
Belize.
Hawaii
South America
Argentina
Bolivia
Brazil
Chile
Colombia
Ecuador
Guyana
Paraguay
Peru
Suriname
Uruguay
Venezuela
Community content is available under
CC-BY-SA
unless otherwise noted.