My Passenger is an Alien is a 2017 American science fiction comedy adventure film who is distributed by Columbia Pictures and Amblin Entertainment. This films stars Amanda Seyfried and Danielle Panabaker.
Summary
A young troubled taxi driver found out her passenger is an alien from another dimension.
Plot
Cast
Amanda Seyfried as Teresa Prescott/Cassandra "Cassie" Harrison,Teresa is a young trouble taxi driver who found our her passenger is a alien and Cassandra is Teresa's double and the president's daughter
Danielle Panabaker as Abby/Teresa's passenger and an alien with supernatural powers
TBA as TBA
TBA as TBA
Nicole Axelrod as Samantha Prescott/Teresa's 21 years old sister
Mason Cook as Mason Prescott/Teresa's 15 old brother
Ty Panitz as David Prescott/Teresa's 17 years old brother
Isabelle Allen as Debbie Prescott/Teresa's 13 year old sister
Til Schweiger as Trevor Prescott/Teresa, Samantha, David and Debbie's father
Annabeth Gish as Sandra Prescott/Teresa, Samantha, David and Debbie's mother
TBA as Columbia Torch Lady/From the start of the film and then the post-credits
Natalie Marie Ames as Melanie/One of Samantha's friends
Eden Sher as Katie Twilight/One of Samantha's friends
Allison Janney as Jane Darren
Quotes
Trailer #1
Teresa meets Cassandra Harrison, her double
(Teresa get in the taxi)
Teresa: Great.
Teresa: I am wet, my taxi is a mess and I lost my passenger.
(Teresa sighs)
(Teresa saw Cassandra walking in the street)
Teresa: Oh no.
(Teresa drive the car fast)
(Cassandra put her hand on the taxi)
(Teresa stop drive the taxi)
Cassandra: I wanted my taxi.
(Teresa get out of the taxi)
Teresa: Who are you?
Cassandra: How dare you?
Cassandra: My father is a president of United States.
Cassandra: Who are you?
Teresa: You sound different.
Cassandra: What do you mean?
Teresa: We are lookalike.
Cassandra: Well...
Teresa: We are?
(Cassandra look at Teresa in weird face)
Cassandra: What is your name?
Teresa: Teresa.
Cassandra: Teresa the nerd taxi driver.
Teresa: You are...
Cassandra: Cassandra.
Teresa: Cassandra the dancing cat lady.
Cassandra: I don't like anybody messing with me.
Teresa: You are rude, lady rat.
(Cassandra punch Teresa in the nose)
(Teresa on the ground)
(Cassandra look at Teresa's taxi)
Cassandra: What happened to your taxi?
Teresa (groan): Long story.
Main Cast Gallery
Movie Setting Gallery
Soundtrack
Devil Bunnies by My Life With The Thrill Kill Kult
The Ballad of Mona Lisa by Panic at the Disco
Just A Creep by Dum Dum Girls
Glory and Gore by Lorde
Afraid by The Neighbourhood
State of Dreaming by Marina and the Diamonds
Trivia
109 mins
It will be distributed by Columbia Pictures and Amblin Entertainment.
Notes: 20th Century Fox and Regency Enterprises was go to distributed by but they drop out, Columbia Pictures was distributed the film with Amblin Entertainment.
Pitch: TBA meets TBA and TBA
Logos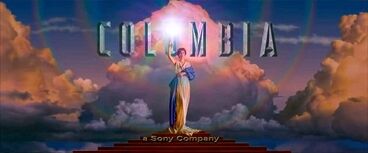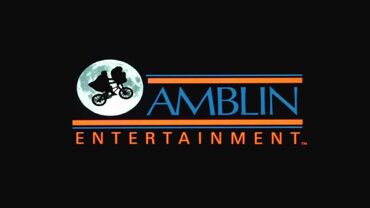 Community content is available under
CC-BY-SA
unless otherwise noted.