| | |
| --- | --- |
| | The owner of this page is Drew Gars. According to policy, no other user, with the exception of admins, may edit this page without the owner's permission. If they do, they will receive an automatic 3 month block. If you are the Owner, and someone edits your page, alert Chris6d immediately. |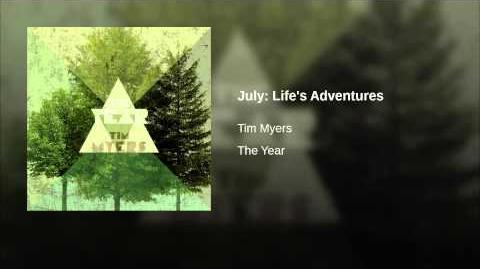 Millie is an American drama film directed by Todd Haynes while being written and produced by Drew Gars. It stars Emma Watson, Jennifer Lawrence, Lena Waithe, Ben Barnes, Gwyneth Paltrow, Bill Murray, Sally Field, Ioan Gruffudd, Alexandra Daddario and Nathan Lane. The film follows an English lesbian leaving home after being shunned by her loved ones and starting a life in the United States but starts fighting for gay rights.
Plot
After coming out at her college graduation, Millie Chamberlain (Watson) leaves her home after a fight with her parents and her best friend is embarrassed of her. She heads to Amercia in Washington D.C. and settles down with a roommate named Sam (Lawrence), one day hoping she could be in California. But she notices a LGBT campaign called WeAreOne and decides to pledge herself to help LGBTs be equals with the public against those who oppose it, even at the cost of what happens in her personal life.
Cast
Main cast
Emma Watson as Mildred "Millie" Chamberlain, a British lesbian turned LGBT activist who moves to the United States to start her new life.
Jennifer Lawrence as Samantha "Sam" Forester, a Macy's employee and Mille's roommate.
Lena Waithe as Kendra Wallace, a LGBT activist and the founder and leader of the WeAreOne campaign.
Ben Barnes as Danny Norman, Sam's boyfriend.
Ioan Gruffudd as Jonathan Kendrew, a civil rights attorney and a participator for the WeAreOne campaign. 
Gwyneth Paltrow as Emily Kendrew, Jonathan's secretly homophobic wife and a conservative social and political commentator who is deliberately sabotaging the WeAreOne campaign in order for the "God's Hand Act" to pass.
Bill Murray as Benjamin Forester, Sam's father and Sarah's husband.
Sally Field as Sarah Forester, Sam's mother and Benjamin's wife.
Alexandra Daddario as Robyn Sheridan, an employee of a Sunglasses Hut mall kiosk whom Millie is attracted to.
Nathan Lane as Dr. Wyatt Goldfeld, an LGBT therapist who Millie sees when she arrives in America discussing her sexuality.
Jenna Coleman as Shelley Christensen, Millie's evangelical Christian best friend whom she accidentally kissed which angered Shelly. She's later forgive her and perfectly fine for Millie's being a lesbian.
Victor Garber as Isaiah Johnson, the senior U.S. Senator of Mississippi and a Republican politician who wants to pass the "God's Hand Act" bill, a legislation that will allow healthcare facilities all around America to refuse medical treatment or services to non-Christians, Jews, LGBTs and Muslims.
Christopher Denham as Willis Hemp, the junior U.S. Senator of Mississippi and a Republican politician who wants to pass the "God's Hand Act" bill.
Bailee Madison as Janine Kendrew, Emily and Jonathan's daughter.
Parker Mack as Liam Benton, a closeted gay student at Anascostia High School and a participator for the WeAreOne campaign who is harassed by his homophobic classmates.
Alan Tudyk as Carl Pathan, Emily's personal assistant who knows about her sabotaging The WeAreOne Campaign.
Jamie Clayton as Karolyn Fuller, Millie's transgender co-worker at Barnes & Noble.
Kevin Dunn as Tex Ludgeman, the store manager at Barnes & Noble and Millie's boss.
Claudia Lee as Brittney Maddox, a leading member of the Teenage Republicans and a student at Anascostia High School.
Israel Broussard as Doug Gernetzky, Brittney's far-right boyfriend and a student at Anascostia High School.
Bill Camp as TBA
Joanne Kelly as TBA
Halsey as Skylar, a mysterious woman whom Millie had a one-night stand with.
Dan Aykroyd as Malcolm Yates, the Mayor of the District of Columbia.
Candice Patton as Wendy Pierce, Sam's best friend and co-worker.
Ken Davitian as Mr. Jenssen, the nicest landlord of Sam's apartment building.
Jason Gray-Stanford as Chris the Waiter, a former employee of Olive Garden who was fired after writing a homophobic message on the bill.
Nicholas Farrell as Garrett Chamberlain, Diane's husband and Millie's father.
Jane Leeves as Diane Chamberlain, Garrett's wife and Millie's mother.
Eugene Simon as Stuart, Millie's former boyfriend.
Hermione Corfield as TBA, a classmate.
Gina Holden as Principal Samson
Steven Culp as a ICE representative
Cameos
Production
After hearing actress Emma Watson's speech for the HeforShe campaign and reviewing the 2014 historical film The Imitation Game, writer and producer Drew Gars (who supports Watson's campaign) was partially inspired to create a film about human rights. Emma Watson was in talks with Gars to be cast as the lead role, then later on, she was comfirmed for the role. Jennifer Lawrence also joined the cast to play the role of Millie's roommate and love interest, Sam Forester. Gwyneth Paltrow joined the cast, playing Emily Kendrew, the film's main antagonist.
In March, Ferris Bueller star, Matthew Broderick, who starred with Watson on the film, The Tale of Desperaux, joined the film as Jonathan Kendrew, Emily's husband. That same month, Bailee Madison, who is known for Jennifer Aniston's daughter in Just Go With It, joined the film as Janine.
In May, Bill Murray signed on to play Benjamin, Sam's father. In late May, Sally Field joined in to play Sarah Forester, Benjamin's wife and Sam's mother. In June, Ben Barnes joined the film as Sam's boyfriend.
Principal photography took 50 days, beginning on early September in Washington, D.C. and ending on late October in the University of Cambridge.
Quotes
Millie comes out
Professor: We here at The University of Oxford recognize great excellence and hard work, and because of that, without further a do, let's welcome one of our students, valedictorian Millie Chamberlain (the crowd applauds)
(Millie smiles and she walks up the stage towards the podium. Cut to Millie's parents applauding. Diane starts recording from her phone)
Millie: Thank you. As a former student at Oxford, it's been a great honor being able to attend this university. I was able to learn and grow, thanks to help of my professors and peers and I was able to pull through these past four semesters academically. I've had some struggles along the way, (Millie hesitates and looks down at her speech. She decides to go off-script) but there's also something about me that all of you should know-... (Millie takes a deep breath and slowly lets it out)... it's that I'm gay.
(The crowd gasps and murmurs. Garrett, Diane, and Shelley are shocked)
Millie's fight with her parents
Diane: Are you out of your fucking mind!?
Millie: Mum, I-
Diane: Don't say a word! (paces around the room with her hand on her forehead) I don't know how to process this.
Garrett: Do you realize the grief you're causing me and your mother now? You announced this to a whole bloody crowd for God's sake!
Millie: Oh, so my sexuality embarrasses you?
Garrett: I didn't say that!
Millie: It clearly does.
Garrett: If we were embarrassed, we would've said something!
Millie: If you and Mum weren't embarrass, you wouldn't have reacted the way you did! (leaves the living room)
Diane: This conversation isn't finished!
Millie: Well, I finished it! There you fucking go! ( storms in to her room)
Millie kisses Shelley
Millie arrives in America
Mille meets Sam
Millie goes to Naturalization
Millie meets Robin
Millie vs the Senators
WeAreOne school assembly presentation
Liam being hunted
Millie at a gala/Mille's first lesbian sex
Millie gets raped
Sam comforts Millie
(Sam is sleeping in her bed)
(Millie screams in the distance)
(Sam wakes up in surprise)
(Sam runs to Millie's room and opens the door)
Sam: Are you alright?
Millie (voice breaking):... Yes. (while wiping her eyes): I'm sorry. It was... a bad dream. Sorry if I woke you up.
Sam: It's okay.
(Sam starts to walk away)
(Millie then cries)
(Sam turns back around and walks to Millie's room)
(Sam opens the door silently)
(Sam walks to Millie's bed)
(Sam sits on the bedside next to Millie)
(Sam hugs Millie)
Sam (whispers calmly): It's okay. It's okay, I'm here. He's not gonna hurt you. It's okay.
(Millie continues sobbing)
Emily blackmails Sam
Politicon debate/Millie vs Emily
Sam kicks Millie out
Sam confronts Kendrew
Ending
Trivia
It was 128 minutes long.
The film is rated R for sexual content, graphic nudity, language throughout, thematic elements and brief violence.
15 certificate
It will distributed and co-produced by Focus Features while being produced by Annapurna Pictures and Working Title Films.
It is in theaters December 19, 2015.
This project was only meant for Emma Watson and Jennifer Lawrence.
Robin Williams was originally set to play the father of Jennifer Lawrence's character, but committed suicide in the middle of August 2014.
Gallery
Soundtrack
See Also
Community content is available under
CC-BY-SA
unless otherwise noted.