Men's Night Out is a 2017 Christmas comedy film starring an ensemble cast consisting of Ben Stiller, Martin Freeman, Terry Crews, Steve Carrell, Demi Moore, Emma Stone, Ricky Gervais and Owen Wilson.
Plot
Alex Fitzgerald and Tony Hooper are friends from high school, until Tony begins to traitor Alex for a football game in senior high 1978. Since then, they became enemies and Alex has since began to be friends with the Mayor's son, Dylan, and British twin neighbors, Dan and Barry. 
In 2016, Alex is now a motivational speaker, and married to his childhood crush Alyssa Carter, and has two children with her named Lisa and Cody, while Tony is a famous football player, Dylan becoming the town's mayor, and Dan and Barry becoming house investors. 
As they all reunite at Christmas, they go on a night out but several misadventures happen between the five, but they both need to save Dan's Christmas because Dan's wife, Claire, is giving birth. Could they make their own Christmas hangovers and misadventures happier than ever? 
Cast
2016
Ben Stiller as Alex Fitzgerald
Terry Crews as Tony Hooper
Martin Freeman as Dan Peterson, Barry's younger fraternal twin
Ricky Gervais as Barry Peterson, Dan's older fraternal twin
Steve Carrell as Dylan Summers
Owen Wilson as Jeffrey, the main antagonist
Emma Stone as Claire Peterson (nee Wyatt), Dan's pregnant wife
Demi Moore as Alyssa Fitzgerald, Alex's wife
Dane DeHaan as Bryan Wyatt, Claire's brother
Anna Wood as Kate Wyatt, Bryan's pregnant wife
Adam West as Mr. Summers, Dylan's father
Melissa McCarthy as Anna, a single mother attracted to Barry
Kristen Wiig as Camille Summers, Dylan's overbearing wife
Bailee Madison as Lisa Fitzgerald, Alex's daughter
Griffin Gluck as Cody Fitzgerald, Alex's son
1978
Gallery
Soundtrack
EXO - Lotto
EXO ft. Yoo Jae Suk - Dancing King
Eminem - Just Lose It
SHINee - Lucifer
Super Junior - Mamacita
Super Junior - It's You
Super Junior (M) - Super Girl (Korean Ver.)
BLACKPINK - Boombayah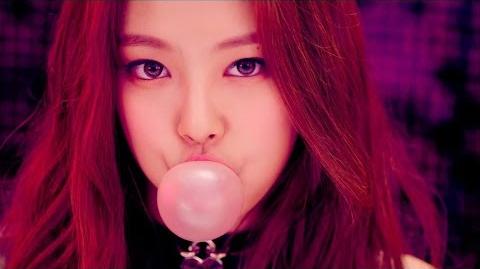 Community content is available under
CC-BY-SA
unless otherwise noted.