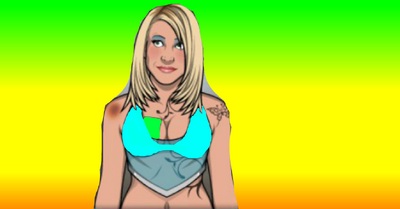 Memphis Banach is a student of Ariana Sachs at Fundale University. She was formely a stripper and partygoer, but now remains partygoer and becomes Ariana's student and Tara's friend.
Apperance
Memphis is a blond-haired woman with puffy pink cheeks and pink lipstick. When partying, she wears a light blue shirt with several strings of threads under a transculent sky blue shirt. She has a dollar tucked under the right side of her shirt. She sports blue eyeshadow, eyelashes, has a tattoo of a butterfly and some brambles as well as a dark bruise on her right shoulder.
Past life
Memphis dropped out of high school at the age of 15 and found shelter in the street racing community, also managed to operate as a stripper. She also smoked Derek Stone'sstash of weed. After her move to Fundale, she was forced to break her habit of smoking weed and became a new student at Fundale University.
Quotes
"Do you know how much it hurts to be loved? For me. It never hurts to be loved. I did just to love them and be pretty."
"Save me from Darkness..." Getting captured by the Dark Realm.
Thank you for bringing me here.......I've missed you."
"My cheeks are warm. How come I'm feeling hot?"
"I really think that they suit each other. It's....adorable"
"I never believed in regretting the past. The past shaped me. But my choices defines me"
Tara..is my pride and joy, she'll do anything for me..."
"See, us girls have to look out for each other! And I've decided to be more like Naomi. She doesn't take any crap from anyone! From now on, I'll do the same!"
Gallery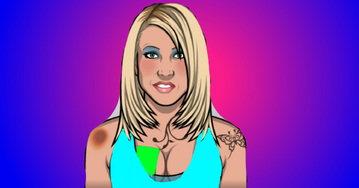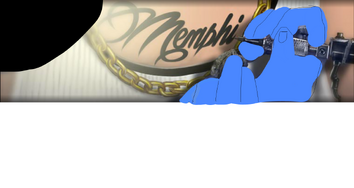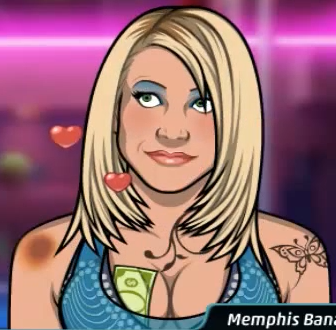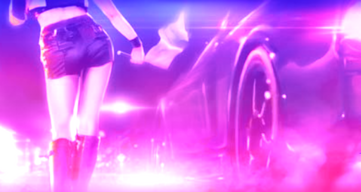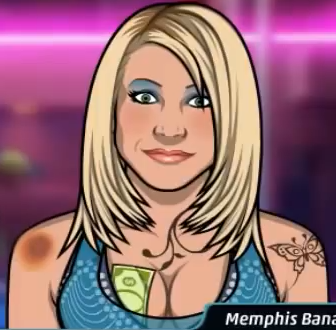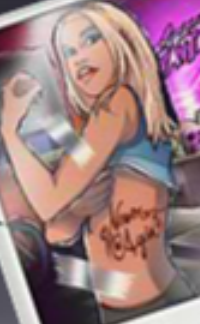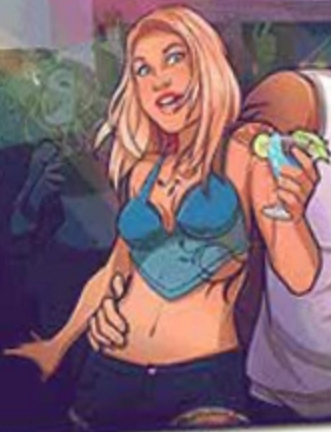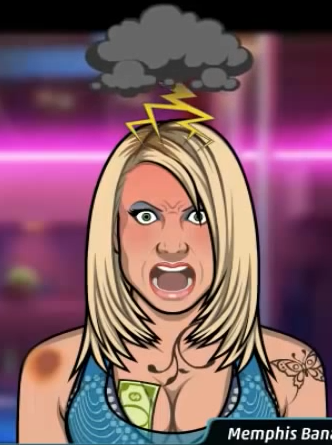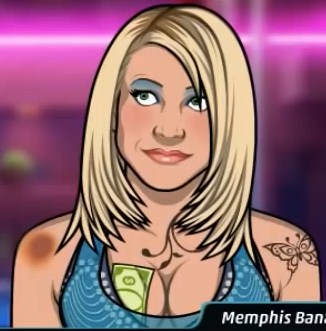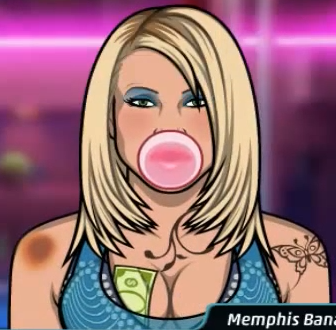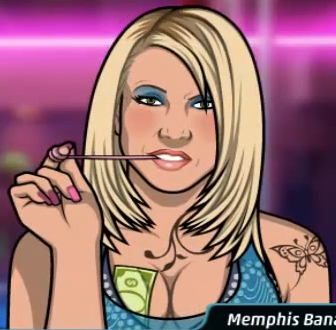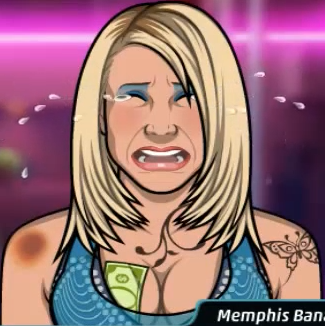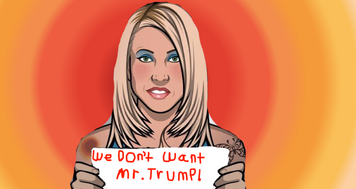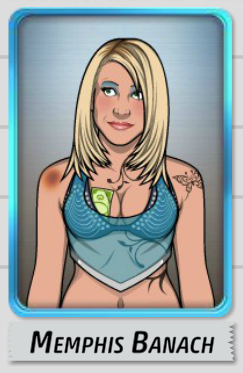 Community content is available under
CC-BY-SA
unless otherwise noted.