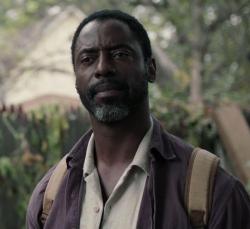 Marcus Queen is a main character in the American crime drama, Law & Order: New Orleans.
Biography & Personality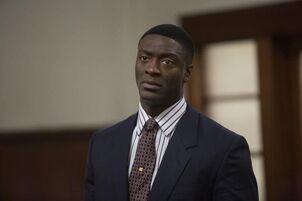 Born in Washington, DC in 1968, Marcus Queen IV moved to and grew up in New Orleans with his parents and brother and sister when he was 12. When he was 15, his father, a police officer was murdered in a robbery gone wrong. The killer was never caught. This lead to Marcus joining the Air Force at age 19, and then 4 years later, the NOPD, to follow his father's legacy. A year later, he was eventually partnered with Officer
Dallas Parker
. The two have remained close friends ever since, even getting promoted together.
He married his childhood sweetheart, Denise Franks in 1998. They have two sons, Marcus V (14 at beginning) and Jabari (12 at beginning), and a daughter, Rachel (9 at beginning).
Queen is shown to be a stauch liberal and is open to giving offenders, especially young ones, a second chance should they prove they deserve it, such as in the case of Max Browning and later his girlfriend Jasmine. He can, however, be strict and unforgiving when it comes to people who commit hate crimes, especially against African-Americans.
In the second season, new evidence about Queen's father's murder is uncovered. Despite Hicks forbidding Queen from participating in the the investigation, Queen determined to do justice for his father once and for all, did his own investigating anyhow and managed to catch the criminal. In spite of this, Hicks suspended Queen for two months without pay for disobeying his orders. This caused a rift between them that remained throughout the rest of the season, even after Hicks brought Queen back early to rescue pregnant Chloe Hartman from the bomber who kidnapped her.
Relationships
Wesley Queen (father, deceased)
Naomi Queen (mother)
Ronnie Queen (brother)
Eve Queen (sister)
Denise Franks (wife)
Marcus Queen V (son)
Jabari Queen (son)
Rachel Queen (daughter)
Trivia
Service weapon: 

SIG-Sauer P226 Elite (The First Case)
Heckler & Koch USP Compact (Stainless) (Season 1-)

Rankings:

Senior Detective (Season 1-6)
Sergeant (Season 7-21)
Lieutenant (Season 22)
Community content is available under
CC-BY-SA
unless otherwise noted.