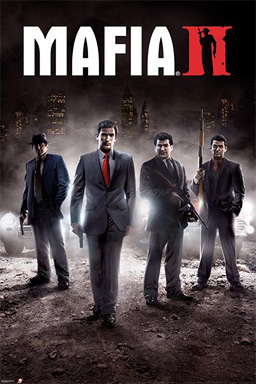 Plot
The Flim starts off showing Lincoln Park a city made out of five major city's Los Angeles, Chicago, Detroit, Boston and New York and someone starts talking. Josh Scarpa introduces himself and his background. He talks about his family and how his Dad Johnthan O' Hara was in the Mafia and died during a gun fight. Josh met Jonah in second grade and protected eachother from the bullys in school. When they were twenty they both robb a jewelrey store they were caught but Jonah escaped and Josh got caught. Since the police had to deal with his father's trouble they send Josh to Germany where he gets into the Mafia. After things started to get to rough Josh left.
Jonah mets Josh at the airport and takes him to the bar where he mets Henry and Eddie a gay couple who Jonah works for. Josh mets one of Jonah's prostitutes Annettte and instanty likes. At the bar they talk about what's been going in there lives. Jonah goes to his family's house where his old mom Maria and his sister Stephanie. The next morning when Josh is on his way out to see Jonah he see's Stephaniebeing harasses by a man outside there apartment. Josh beats the guy up and demands to know what's going on. Stephanie tells him that there Dad browroed over 2 million dollars from the Rabe family.
Joe takes Josh to a store that his friend George owns that has guns and weapons and he takes him to see Trent who owns a private junkyard with stolen cars that Joe, Eddie and Henry has stoled. Maria tells Josh to stop working for the mafia business but gets an idea for him to go work for Derrick Johnthan's boss.Derrick's right hand man Stephen thinks Joah is a joke in till Josh mentions being bestfriends with Jonah Hutcherson and Stephen takes him up to Derrik.
Cast
Ben Affleck as Josh
Jonah Hill as Jonah
Alex Pettyfier as Henry
Christian Hall as Eddie
Liam Nession as Leo
Jennifer Lawrence as Annette
Zac Gaffanakins as Derrick
Ian Somerhalder as Trent
David Burkta as Luca
Lea Michele as Stephanie
Rebecca Gayheart as Maria
Fede Alvarez as Carlo
Matt Bomer as Frank
Neil Patrick Harris as Will
Josh Hutcherson as Sam
Kevin Bacon as Geroge
Portia Doubleday as Tess
Anna Camp as Anne
Lily Rabe as Alice
Kevin Spacey as Clay who runs the gun shop for Mafia Wars
Ethan Hawke as Tony
David Arquette as Mason
Micheal Trevino as Anthony
Kevin James as Fat Kevin
Alexander Scarsguard as James
Skeeter Ulrich as Adam
Joe Maganiello as Don
Matthew Lillard as Sketter
Max Theroit as Charlie
John Cho as Zen
Jackie Chang as Mr. Wu
Jean Luc Bilodeau as Kenny
Unrated
Strong laungauge, sexual content, violence, drugs, strong grisly images and nundity
Community content is available under
CC-BY-SA
unless otherwise noted.