| | |
| --- | --- |
| | The owner of this page is SkyGuy. According to policy, no other user, with the exception of admins, may edit this page without the owner's permission. If they do, they will receive an automatic 3 month block. If you are the Owner, and someone edits your page, alert Chris6d immediately. |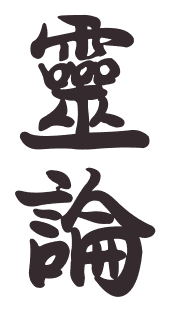 Linglun (靈論) is the collective religion & mythology of the Wanzu. A follower of Linglun is called a Linglun-jia (靈論家), or Lingist to Geminians.
The Wan culture of Marlakcor has a polytheistic collection of faiths and beliefs that are worshiped in different ways with different meanings. Some aspects of Wan mythology are also adopted and worshiped by the other ethnic groups of Marlakcor and the Genjin of Fuso.
Pantheon
Deities of Wan mythology include:
Name
Representation, Description, Historicity & Other notes

Major/Central Deities

Yu Huangdi
玉皇帝
Jade Emperor
The ruler of Tian the supreme god of Wan mythology.
Huangdi
黃帝
Yellow Emperor
Sun Wukong
孫悟空
Also known as the Monkey King.

He is also known as Son Goku by the Genjin of Fuso.

Other Deities

Anjing Siwang
安靜死亡
God of death.
Canghai She
滄海蛇
Water God.

A sea monster resembling a serpent or dragon.

Ceshi Kaoyan
測試考驗
Goddess of examinations.
Gang De
鋼德
God of brotherhoods, martial power, and war.

A former abjaksan of Marlakcor, and a deified hero of the Four Kingdoms period.

Hun
魂
Personification of Marlakcor/Tianxia.
Liaoyu Caoyao
療癒草藥
God of medicine
Ming
溟
Goddess of the sea
Nuan Liang
暖亮
Goddess of fire.
Sheji
射擊
Archery deity.

Married to Shungye Xingti, the Goddess of the moons.

Shuangye Xingti
雙夜星體
Goddess of the moons.

The Wan believe her to be the mother of the moons.

Tiankong Shanyao
天空閃耀
God of the sun. Husband of Xiao Huiying.
Xiangliang Jizao
響亮急躁
God of thunder & lightning.

Sometimes equated with Takemikazuchi, the Genjin kami (god) of thunder and lighting.

Xiao Huiying
霄辉映
Goddess of the sun. Wife of Tiankong Shanyao.
Yuan Lan
媛藍
The founder of the Qin dynasty and one of the greatest rulers in Tianzu history.

Deified as the goddess of Childbirth and Motherhood.

Ziran Xinglian
自然型戀
God of love and sex
Tudigong
土地公
An earth deity.
Houtushen
后土神
An earth goddess
Zhurong Chongli
祝融重黎
A fire god.
Wan woman who became a Goddess after raising five infant dragons.
God of wealth and merit
God of culture and literature
God of prosperity.
Shenshou
An important facet of Linglun faith, the Shenshou (神獸/Divine Beasts) are a quintet of beast deities. While not considered higher deities than the central gods, yet higher than other deities, they are the guardians and divine governors of the continent of Marlakcor, and are also known as wardens of their spiritual direction and lords of a season. Each also represents one of the five elements in Wan culture; the exception is earth, which is instead represented by the Yellow Dragon, another great deity of Wan mythology. Along with the Wan, these deities are worshiped by the Genjin, Sinjok, Mưa Nhân and Arslan, but under different names.
Four of the divine beasts are individually dedicated in a separate temple in the Sisheng Chengshi around Marlakcor, while the fifth is represented in a temple in central-Zanghuan. There is also a main temple dedicated to all five located in the city of Shenling in Tianchao.
Beast Deity
Title
Element
Digram
Azure Dragon
Qinglong
青龍
Chunji Lingzhu er Dongfang Shaobing
春季領主而東方哨兵
Lord of Spring & Warden of the East
Mu
木
Wood
⚎
Vermillion Bird
Zhuque
朱雀
Xiaji Lingzhu er Nanfang Shaobing
夏季領主而南方哨兵
Lord of Summer & Warden of the South
Huo
火
Fire
⚌
White Tiger
Baihu
白虎
Qiuji Lingzhu er Xifang Shaobing
秋季領主而西方哨兵
Lord of Autumn & Warden of the West
Jin
金
Metal
⚍
Black Turtle
Xuanwu
玄武
Dongji Lingzhu er Beifang Shaobing
冬季領主而北方哨兵
Lord of Winter & Warden of the North
Shui
水
Water
⚏
Yellow Dragon
Huanglong
黃龍
Jieji Lingzhu er Zhongyang Shaobing
節季領主而中央哨兵
Lord of Season & Warden of the Center
Tu
土
Earth
Baxian
The Baxian (八仙/Eight Immortals) are, according to traditional Wanzu belief, are a group of heroes who banished a great evil to the depths of the underworld. Each immortal also represents an aspect of nature (represented by a bagua trigram) and are represented with a special artifact and other things. Each also had one or two companion dragons.
Given that they are called immortals, many Wan philosophers debate whether they passed form the world or still exist while in hiding.
The founders of several dynasties of Tianchao and other great historical Wan figures claim decent from one or more of the Baxian.
Baxian
Han Xiangzi
韓湘子
Zhongli Quan
鍾離權
Lu Dongbin
呂洞賓
Cao Guojiu
曹國舅
He Xiangu
何仙姑
Li Tieguai
李鐵拐
Zheng Guolao
張果老
Lan Caihe
藍采和
☿
♂
♂
♂
♂
♀
♂
♂
♀
Symbolism
Nature
Heaven
天
Lake
澤
Fire
火
Thunder
雷
Wind
風
Water
水
Mountain
山
Earth
地
Trigram
☰
☱
☲
☳
☴
☵
☶
☷
Element
Metal
金
Fire
火
Wood
木
Water
水
Earth
地
Personality
Philosopher
Merry-maker
Sovereign
General
Wise
Pilgrim
Warrior Hero
Feeler
Sacred Artifact
Flute
Hand fan
Sword
Castanet
Lotus
Calabash
Drum
Flower
Virtue
Faith
Abnegation
Chastity
Humble
Dedication
Temperance
Patience
Charity
Sin
Heresy
Envy
Lust
Vanity
Lazy
Geedy
Wrath
Materialist
Dragons
Tianlong
天龍
Panlong & Feilong
蟠龍 & 飛龍
Zhulong
燭龍
Shenlong
神龍
Qinglong
青龍
Jiaolong & Dilong
蛟龍 & 地龍
Fuzanglong
伏藏龍
Chilong
螭龍
Historicity & other notes

Lu Dongbin is considered the leader of the Baxian.
Huangdao
The Huangdao (黃道), also called the Zodiac, is the worship of twelve animals in a sequence. This element of Wan culture and is observed almost equally with the rest of the religion. This facet of Wan faith is worshiped to a similar extent by the Sinjok, Arslan, Mưa Nhân and the Genjin, although those cultures have their own names for the the cycle.
This facet of Wan religion is governed from a temple complex known as the Huangdao de Hongwei Miaoyu (黃道帶的宏偉廟宇/Grand Temples of the Zodiac), which includes twelve main temples each dedicated to each animal and the Sheng Shi'er Simiao (聖十二寺廟/Sacred Twelve Temple), where the Huangdao are worshiped as a whole. Separate main temples, many smaller individual temples for each the twelve animals also exist all across Marlakcor, and a few have sprung up in the Cuicao Islands in Maritymir.
Linglun-jia believe that the members of the Huangdao take turns overseeing the cosmos in the name of the Yu Huangdi each year in a 12-year cycle, and thus each year is named for that particular animal: the months of the Luan calendar are named for each animal as well.
Cycle
Order
Animal
Attributes
Positive
Negative
1
Rat
Shu
鼠
Quick-witted, resourceful, versatile, kind
Cutthroat
2
Ox
Chun
犉
Diligent, dependable, strong, determined
Stubborn
3
Tiger
Hu
虎
Brave, confident, competitive
Reckless
4
Rabbit
Tu
兔
Quiet, elegant, kind, responsible
Negative
5
Dragon
Long
龍
Confident, intelligent, enthusiastic
Cutting
6
Snake
She
蛇
Enigmatic, intelligent, wise
Vengeful
7
Horse
Ma
馬
Animated, active, energetic
Gossipy
8
Goat
Yang
羊
Calm, gentle, sympathetic
Moody
9
Monkey
Hou
猴
Sharp, smart, curiosity
Insouciant
10
Rooster
Ji
雞
Observant, hardworking, courageous
Cocky
11
Dog
Gou
狗
Lovely, honest, prudent
Avoidance
12
Pig
Zhu
豬
Compassionate, generous, diligent
Naive
extra
Cat
Mao
貓
The Cat is not traditionally included but it retains some acknowledgement.
Wanzu Demons
The Wan also recognize a number of demons.
Demon Ruler
Notes
Huangdi Yanluo
閻羅皇帝
Ruler of the Diyu and demons in general. Overseer of the ten kings of hell
Kings of Hell
Title
Family Name
Notes
Wang Qinguang
秦廣王
Jiang
蔣
Wang Chujiang
楚江王
Li
歷
Wang Songdi
宋帝王
Yu
余
Wang Wuguan
五官王
Lu
呂
Wang Heijin
黑金王
Bao
包
Wang Biancheng
卞城王
Bi
畢
Wang Taishan
泰山王
Dong
董
Wang Dushi
都市王
Huang
黃
Wang Pingdeng
平等王
Lu
陸
Wang Zhuanlun
轉輪王
Xue
薛
Other Demons
Other Figures
Jingshen Xiaoxi & Minzhong Qingfu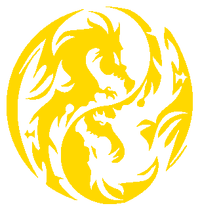 Jingshen Xiaoxi (精神小溪) & Minzhong Qingfu (民众情夫) are a pair of dragon deities who are the Wan venerations of Tallulah Michael and Xenovia Lucifer respectively. Figures adopted from Shevshelt and Septifidelity, they are viewed as the personification the duality concept of yin and yang, that everyone has of good and evil within them.
They are described as a pair of twin sister dragons born from the same egg. Jingshen Xiaoxi is described as a blue-scaled dragon with feathered avian wings, while Minzhong Qingfu is described as a red-scaled dragon with normal reptilian dragon wings.
They are especially popular in Dongbalian, who use their symbol as their coat of arms.
Xiangrikui Gongchen
Xiangrikui Gongchen (向日葵功臣): styled Shenxian (神仙), was the first Abjaksan of Marlakcor. He is viewed in Wan faith as a representation of heroism and new beginnings.
Descendant Claimants
Many people and families claim descent from Xiangrikui Gongchen. This is partially because popular legend says that Xiangrikui Gongchen had at least a hundred children via numerous wives and lovers.
The founders of six different dynasties of Tianchao, one preimperial dynasty and five imperial dynasties, several imperial consorts, and several other great historical Wan figures, all claimed descent from him. Many of these lineages have branched out into various walks of life over the millennia while others have gone extinct. Whether or not these people were really distant progeny of Xiangrikui Gongchen is anyone's guess, but he remains a revered figure in Wan history, mythology and folklore, and his alleged descendants in turn.
Dynasty
Personal Name
Courtesy Name
Posthumous Name
Gao
皋
Chajing Han
茶晶汗
Shangsheng
上升
Wang Cuiruo
皋脆弱王
Patriarch of the Chajing clan during the Predynastic Era. The Gao Dynasty is the only preimperial dynasty whose founder claims decent from Xiangrikui Gongchen.
Qiang
薔
Jian Zheng
劍政
Zhugong
主公
Huangdi Chuangjian
薔創見皇帝
United the nation as the first huangdi of "Tianchao," amidst a prolonged period of civil war, the Warring States Period, in the years preceding the end of the Predynastic Era.
Zhai
斎
Wei Rang
為讓
Yingxiong
英雄
Huangdi Tongyi
斎統一皇帝
Kai
愷
Tai Moshui
泰墨水
Dafang
大方
Huangdi Wan
愷玩皇帝
Jun
菌
Luo Hao
蓏豪
Dangao
蛋糕
Huangdi Ganju
菌柑橘皇帝
Cui
翠
Sun Liu
笋留
Makan
嘛龛
Huangdi Shiwu
翠飾物皇帝

Imperial Consorts

Consorts of various huangdi who made their mark on history.
Dynasty
Personal Name
Courtesy name
Posthumous name
Huangdi
Bao/Qiang
寶/薔
Lan Mi
藍迷
Luping
綠蘋
Huanghou Baoxiao
寶笑皇后
Huangdi Chuangjian
薔創見皇帝
The sole wife of Huangdi Chuangjian and the first Huanghou of Tianchao. Aside from being an alleged descendant of Xiangrikui Gongchan, Lan Mi was also an alleged descendant of Lan Caihe, one of the Eight Immortals. Near the end of the Warring States period, she was Bao Kingdom's last wanghou (a kingdom that practiced matrilineal primogeniture).

Her story with Huangdi Chuangjian is a traditional tale taught to every child in every era.

Late in the Warring States period, Jian Zheng and Lan Mi met on the battlefield following a border clash, which Qiang Kingdom won. As her army was retreating, Lan Mi, the best archeress of her time, attempted to aid the withdrawal by shooting an arrow at Jian Zheng to kill him and force the Qiang to reconsider chasing them. But Jian Zheng skillfully deflected the arrow with his sword and, intrigued by her, captured her alive rather than kill her. With Bao's ruler in his hands, he sent a ransom demand that he knew the neighboring kingdom wouldn't be able to pay as an excuse to keep her around.

While holding her in captivity, Jian Zheng treated her like a guest and gave her freedom to move around his castle unhindered, but not to leave; he even allowed her to walk about the capital as she pleased, as long as she was accompanied either by him or one of his trusted guards. The pair got to know each other well from the interaction, and with each passing day they grew closer to the point they started to fall in love. About three months later, Lan Mi got word that Hong Kingdom was invading hers and attempted to leave, only to be stopped at the gates by Jian Zheng himself.

Lan Mi demanded she be allowed to leave to protect her kingdom, but Jian Zheng refused, admonishing her for her emotional outburst in the face of an impossible situation. Instead of demanding to leave again, Lan Mi asked that Jian Zheng lend her his army (popular legend says that Jian Zheng burst out laughing at this request). Jian Zheng agreed, but let her know it was going to cost her. Jian Zheng demanded her kingdom in exchange, and Lan Mi agreed once Jian Zheng agreed to govern over her people justly, as the Mandate of Heaven decrees. The two monarchs then rode together with the Qiang army to to repel Hong Kingdom, gathering as many Bao Kingdom soldiers as possible along the way.

After repelling Hong Kingdom in three decisive battles, killing its wang – whose name is recorded in history as Chi Zhengfu (赤征服) – in the process, Jian Zheng got Lan Mi alone and proposed marriage, declaring his love for her and asking her to help him build a nation where everyone could decide their own fate, and a dynasty that would endure in the annals of history forever, even if the Madate of Heaven passed on from them. Moved by his speech, Lan Mi accepted, and the Qiang and Bao Kingdoms were officially merged with their marriage. The two later went on to unite the rest of the states through diplomacy and conquest, founding the Qiang dynasty and becoming the first Huangdi & Huanghou of Tianchao.

Yue
悦
Huyu Ying
冴羽瑩
Qixin
琪心
Huanghou San
傘皇后
Huangdi Yan
悦儼皇帝
Huanghou San was the fourth and final wife of Huangdi Yan, the third ruler of the Yue dynasty.

She is infamously known for instigating a feud between the sons of Huangdi Yan, both before and after his death, in a vain attempt to take the throne for herself. Her scheme failed when she was executed following a palace coup instigated by, Qingse Ding (青色丁): styled Nande (難得), Huangdi Yan's fourth son, who became the fourth ruler of the Yue dynasty, posthumously known as Huangdi Juexin (決心).

For her schemes, she was buried without honor, and her grave site remains unknown.

Zhai
斎
Ying Saji
英薩基
Meigui
玫瑰
Huanghou Mingyuan
名媛皇后
Huangdi Rao
斎繞皇帝
Huanghou Mingyuan was born a slave girl who, when she was just thirteen, was recruited to the imperial harem as a concubine of Huangdi Rao, the seventh ruler of the Zhai dynasty.

She quickly incurred Huangdi Rao's favor and eventually became the legal wife of the huangdi following the ousting of her tyrannical predecessor, Huanghou Meiyong (玫永皇后)(personal name Yi Nini (逸倪妮): styled Ziyang (字樣)) two years after she entered the harem.

She is even more famously known for aiding Huangdi Rao in instigating reforms that aided many impoverished people in regaining their foothold in life in the wake of a recent famine, as well as fostering trade relations with the surrounding nations of the time, which kept the Zhai dynasty's golden age going strong.

Wei Diao (為掉): styled Miyao (密鑰), her second son by Huangdi Rao, favored by his father, succeeded Huangdi Rao to the throne upon the death of the latter, and was posthumously known as Huangdi Qingsong (斎輕鬆皇帝).

Jun
菌
Ying Jiao
櫻蕉
Tianmei
太美
Huanghou Jinguo
金果皇后
Huangdi Xingshu
菌杏樹皇帝
Huanghou Jinguo was the second wife of Huangdi Xingshu, the fifth ruler of the Jun dynasty.
Jun
菌
Luo Cheng
蓏橙
Fengmi
蜂蜜
Huanghou Tianshui
甜水皇后
Huangdi Fengli
菌鳳梨皇帝
Huanghou Tianshui was the third cousin and sole wife of Huangdi Fengli, the sixth ruler of the Jun dynasty.
Geng
耿
Tu Lili
涂李莉
Chenluo
琛蓏
Huanghou Jiaoshi
教師皇后
Huangdi Cheng
耿誠皇帝
Huanghou Jiaoshi was the childhood friend and lifelong companion of Huangdi Cheng, the founder of the Geng dynasty during the Seven Dynasties & Twelve Kingdoms period.
Cui
翠
Sun Ni
笋霓
Yunha
雲蛤
Huanghou Zhenbao
珍寶皇后
Huangdi Shiwu
翠飾物皇帝
Huanghou Zhenbao was the first cousin and sole wife of Huangdi Shiwu, the founder of the Cui dynasty.

Other Prominent Claimants

Dynasty/
Kingdom/
Empire
Personal Name
Courtesy Name
Historicity & Other notes
Mei
魅
Yuan Li
媛麗
Meiwu
美物
A powerful Gao sorceress who lived in the early Mei dynasty during the Predynastic Era. She founded Wushu Xueyuan (巫術學院), one of the oldest the most prestigious academies of magic in Tianchao.
Shui
水
Han Tang
韓糖
Tijie
題解
The last King of Shui, a kingdom of the Warring States Period. He was also an alleged descendant of Han Xiangzi, one of the Eight Immortals.

He tried to bring the era of war and chaos to an end by peaceful means, only to be assassinated by his own subordinates on his way to an inter-kingdom summit, whom then gave his kingdom up to the newly-proclaimed Qiang dynasty.

Yong Zhai
永斎
Fanwei Mingzhi
範圍明智
Tiancai
天才
Genius strategist that served Wei San and Yong Zhai Kingdom during the Four Kingdoms period.
Kai
愷
Yang Xiang
养像
Xiangka
湘卡
Trusted subordinate and sworn brother of Tai Ji (泰急): styled Haojin (耗尽): formally titled Wangzi Rongbei of Yi (以荣北王子), one of the leading participants of the War of the Twelve Princes during the Kai dynasty.
Yisang Yao
以嗓咬
Taohao
淘号
Warlord of the Twenty Kingdoms Period.
Jia
嘉
Zan Lin
贊霖
Tiemei
鐵玫
General of the Jia dynasty, whom helped Huangdi Zui overthrow the tyrannical Xiuhuang Shui Bude shi Mingming and the Qiu dynasty.

She later sided with the breakaway San dynasty during the War of the Seven Emperors.

San
傘
Man
滿
Tao Lang
涛浪
Gonglu
功率
A subordinate of Möngtai Khagan (

ᠮᠥᠩᠭ᠎ᠠ ᠲᠠᠢ ᠬᠠᠭᠠᠨ

), aka Diqi Zuichu Huangdi (第七最初皇帝), the founder of the Lin dynasty.

At one time he was a general of the Man dynasty of Seven Dynasties & Twelve Kingdoms period, charged with defending the northern frontier of the empire against the Gergazartan Khaganate. Widely viewed by Wan historians as a traitor, as it was through his aid that Möngtai Khagan was able to breach the main defenses that kept him from conquering Tianchao swiftly.

Lin
霖/

ᠯᠢᠩᠨ

Yamatai
Akimoto no Kuma
秋元の熊
n/a
Founder and first daimyo of the Akimoto clan (a cadet branch the Yinghui Qiuyuan clan), a clan of Wan-Genjin origin in the Morokoshi provinces of the Yamato.

Born under the name Qiuyuan Xiong (秋元熊), when the Empire of Yamatai invaded western Marlakcor during the Ang dynasty, Akimoto no Kuma collaborated with the invading Yamato, providing weapons, funds, and soldiers. For his service, he and his descendants were granted a large estate to rule.

Dongbalian
Li Mulan
李木蘭
Jiuxing
救星
A peasant woman born in former Daludao, whom was captured during the Solarii invasion and made a slave. She later escaped to Dongbalian and became a general who turned the tide of war against the Solarii.
Lei
雷
Xiangrikui Haiyu
向日葵海域
Miku
密哭
A politician of the early Lei dynasty. The only known descendant with a trusted record of lineage to Xiangrikui Gongchen, and the only known one to share his name. His family and ancestors, whom also share the Xiangrikui name, remained in obscurity until he offered his serviced to the Lei dynasty. His family has maintained an estate in a valley nestled in a mountain range in northeastern Zanghuan for millennia, since at least the tenth generation after Xiangrikui Gongchen's time.
Notes & Trivia
While Linglun is based off traditional Chinese faiths, most of the names of the listed deities in the pantheon and elsewhere did not came from Chinese folklore.

The only ones that did are the Jade Emperor, the Yellow Emperor, and the Monkey King.