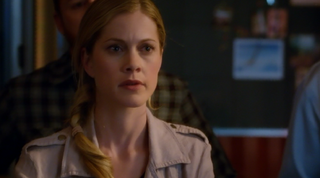 Linda Young is a main character in the TV series, Hartman.
Biography
Born in Sydney, Australia in September 1985.
Hartman
Season 1
TBA
Season 2
TBA
Season 3
TBA
Season 4
TBA
Season 5
TBA
Season 6
TBA
Season 7
TBA
Season 8
TBA
Season 9 & 11
TBA
Personality
She first appears as a quiet indvidual in the early season who rarely gets involved in big situations. However, starting later in the third season, Linda became more hard-driven especially after Felicity Lawrence's departure. She had multiple off-screen relationships that she had always kept private due to wanting to keep her personal and professional lives separate. However, she eventually broke this rule after becoming romantically involved with fellow detective James Greico.
Relationships
James Greico (boyfriend)
Unborn child (w/James, miscarried)
Mick Young (father)
Hazel Young (mother)
Randy Young (older brother)
Mickey Young (older brother)
Keenan Young (older brother)
Flora King (aunt)
Trivia
Community content is available under
CC-BY-SA
unless otherwise noted.