LEED is a Found Footage horror flim, March 17 2017, staring Andrew Garfield, Chandler Riggs, Chloe Grace Moretz, Nicola Peltz, Nick Rrobinson, Zac Efron, Xavier Samuel, Rose Byrne, Wesley Snipes, Isabelle Fuhrman, Ty Simpkins, Belle Thorn, Megan Charpentier, Natasha Calis, Corey Fogelmanis, Tyler Mane. is Rated R
Summary
(Fashback) in 2001 there Place for Special Kids they have Doctors, But they a kid name Lee Garcia how hit the kids from that place, He hurt some kid, Then one day he was punish they cut all his fingers, they punish him again by get all thee kids that sick they give all that bloods on him, then Lee go crazy and (Turn into a 6.9 Monster)and brake free and Kill all the doctors and the kids. but legends said that he is still there living in that place. (Present) Marcus Wallace (Andrew Garfield) how is a Detective how want to find out what happen to family there been missing, his sideman Post (Zac Efron) and his team Kurt (Xavier Samuel) and Alice (Rose Byrne). soon they meet up soon Tomorrow. Then we follow Luke Wallace (Chandler Riggs),(Marcus Brother), and his Best Friend Bryan (Ty Simpkins) in School is Friday, Bryan is filming them, after school they go to anther friends for walk home, Luke crush Sally Brown (Chloe Grace Moretz) and his brother David Brown (Nick Robinson). at Night Marcus and Luke are in dinner at night with there Presents, soon the news said there asking for Marcus and his teams. Next day Sally and David ask all his friends also Luke and Bryan, they want to go a ghost hunted on the place, Later Marcus and his team also Sheriff Bill (Wesley Snipes) to see the place. soon Marcus and Luke Pomp eshother Marcus Got Maid for Luke and friends. but later Kurt got attack by a creature, Marcus, Luke, Sally, David, and there Group need to get out the place.
Cast
Andrew Garfield as Detective Marcus Wallace
Chandler Riggs as Luke Wallace, Marcus Brother
Chloe Grace Moretz as Sally Brown, Luke Crush Friend
Nick Rrobinson as David Brown, Sally Brother
Nicola Peltz as Amy, David Girlfriend
Zac Efron as Detective Post, Marcus sideman
Xavier Samuel as Detective Kurt
Rose Byrne as Detective Alice
Wesley Snipes as Sheriff Bill
Isabelle Fuhrman as Richel
Ty Simpkins as Bryan
Belle Thorn as Brandie
Megan Charpentier as Maria
Natasha Calis as Nikky
Corey Fogelmanis as Oscar
Tyler Mane as Leed Creature
Plot
Begins in
Death
Kurt
Richel
Maria
Bryan
Alice
Brandie
Nikky
David Brown
Amy
Oscar
Bill
Post
Marcus Wallace
Survivors
Luke Wallace
Sally Brown
Main Cast Gallery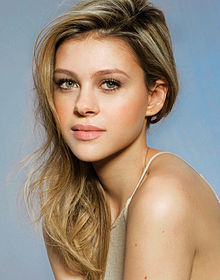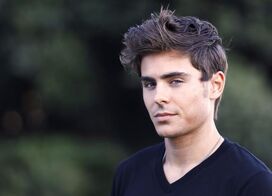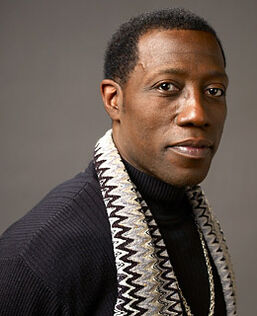 Community content is available under
CC-BY-SA
unless otherwise noted.