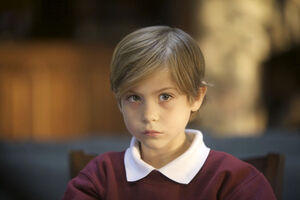 Jonathan Shane is a recurring character in the TV series, Hartman and spin-off Vargas & Shane.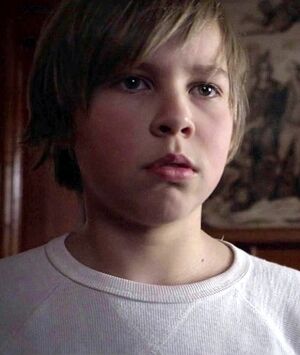 Biography
Born in Louisiana in January 2009. Johnathan grew up in a huge family with a 15 years old Morgan Shane as his mother. Jonathan has a close relationship with his mother but his father was never around in his life, believing to died before he was born. However, it was revealed that his mother keep a dark secret to herself; when she was 14, she was raped and abused by a family friend Gordon Fontana. The abuse only lasted for a few weeks and it was results Morgan being pregnant with Gordon's life but she never told her family about the abuse or telling Gordon about his child. Morgan kept the child despite knowing that he was a result of a rape.
Personally
Relationships
Chelsea Morris (girlfriend)
Gordon Fontana (father, deceased)
Morgan Shane (mother)
Ellis Henderson (step-mother)
Bridger Fontana (half-brother, deceased)
Angela Fontana (half-sister)
Eliza Hamilton (half-sister)
Bella Driver (half-sister)
Ben Geiger (half-brother)
3 unnamed half-siblings
Ralph Fontana (uncle)
James Greico (uncle)
Keanu Shane (uncle)
Charlotte Shane (aunt)
Abby Lambert (aunt)
Beth Greico (aunt)
Emily Shane (born as Benjamin "Ben" Shane) (aunt)
Bridger Fontana (cousin)
Amanda "Mandy" Lambert (cousin)
Declan "D.J." Lambert, Jr. (cousin)
Oliver Greico (cousin)
Georgia "Gigi" Greico (cousin)
Liberty "Libby" Lambert (cousin)
Eliza Hamilton (cousin)
Bella Driver (cousin)
Ben Geiger (cousin)
3 unnamed cousins (Gordon's other children)
Matthius Ramsay (cousin)
5 unnamed cousins
Glenn Shane (grandfather)
Edith Shane (grandmother)
Emma Greico (grandmother, deceased)
Trivia
An episode of Hartman season 9 mentions his birthdate as January 7, 2009.