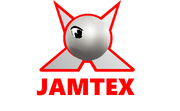 Jamtex was a world-wide children's television programming brand that was owned by the Michael Shires Company.
The Jamtex brand was used for blocks and channels featuring action-related and adventure-related live-action and animated programming.
Shires retired the Jamtex brand in 2009, causing it to switch over to Shires XD (or Shires Channel in some countries). The last Jamtex in the world in Russia, switched over to Shires Channel on August 10, 2010.