Jacob Frederick Vindic (born. 1965-) is an American producer, mainly for metal artists.
Personal life
Jacob Frederick Vindic was born in Syracuse, New York on the 11 of November 1965 to Frederick Willis Vindic and Margaret Katheryn Vindic, the eldest of three children. He married in 1997 to Sarah James, and has three children: Luke (born. 1997), Casey (born. 1999) and Katy (born. 2000).
Career
His music career began in 1985, when he was 20 years old. Eden Havok, an influential New York thrash metal band, had their first two albums produced by a young Vindic. He then produced Exorcismic's EP "Death Toll: 4 Billion and Rising", and therefore has ties with Jack "Red" Simpson's band Rokhello following Exorcismic's break-up in 1992. Vindic did produce their two albums "Excorcismic" and "Death Engage 2.5". His second major project was with Death Flower, producing their 2000 debut album Eviscerating Sons of Chaos, helping them gain footing for mainstream success. He has worked with Rokhello, Angella, Yggdrasill Burning, Wolverine, Morgue For Maria, Satanika, and Graceland Faith among others in his 20 year history. He also established his own recording company on May 5 2005, Vindictive Records, located at his hometown of Syracuse, of which all the albums he has produced since 2005 have been produced by.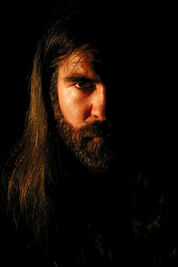 Community content is available under
CC-BY-SA
unless otherwise noted.