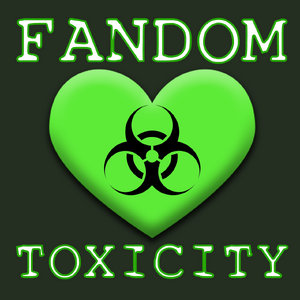 Into The Dark Side: The Journey Inside Toxic Fandom is an American documentary film about the toxicity of nerd culture and what has become of it. The film is directed, produced, written and stars Drew Gars.
Plot
Drew Gars takes viewers on a journey to where nerd culture has evolved into the points where fan bases have gone too far: sending death threats, triggering people into committing suicide, harassing employees, throwing racist homophobic and sexist slurs, and getting into violent altercations with people.
Cast
The following actors, executives, staff, online personalities and directors were interviewed in the documentary:
Drew Gars
Michael Bay
M. Night Shyamalan
Rian Johnson
J.K. Rowling
Shane Black
Tim Burton
Paul Feig
J.J. Abrams
Kathleen Kennedy
Rupert Sanders
Joss Whedon
George Lucas
Mark Hamill
Kelly Marie Tran
Ray Park
Daniel Logan
Ewan McGregor
Natalie Portman
Ahmed Best
Hayden Christianson
Jake Lloyd (archive footage)
Liam Neeson
Michael J. Nelson (archive footage)
Bill Corbett (archive footage)
Kevin Murphy (archive footage)
John Boyega
Daisy Ridley
Laura Dern
Gwendoline Christie
Kristen Wiig
Melissa McCarthy
Kate McKinnon
Leslie Jones
Jimmy Kimmel (archive footage)
Ben Affleck
Scarlett Johansson
Jesse Eisenberg
Jared Leto
Jennifer Lawrence
Michael Keaton
Robert Downey, Jr. (archive footage)
Michael Jelenic
Aaron Horvath
Lauren Zuke
Zoë Quinn
Brianna Wu
Anita Sarkeesian
Lindsey Ellis (archive footage)
Jeremy Jahns (archive footage)
Korey Coleman (archive footage)
Doug Walker (archive footage)
Donald Trump (archive footage)
Trivia
The film is rated R for strong violence, intense thematic material, disturbing content and strong language.
The film marks as Drew Gars' first documentary film.
Community content is available under
CC-BY-SA
unless otherwise noted.