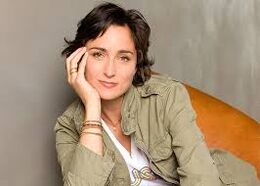 Ingrid O'Donnell is a main character in the TV series, Hartman.
Biography
Born in Houston, Texas in October 1972.
Hartman
Season 1
TBA
Season 2
TBA
Season 3
TBA
Season 4
TBA
Season 5
TBA
Season 10
TBA
Personality
A hard-nosed prosecutor, O'Donnell brings a sense of ferocity and justice to the courts. Her liberalism and support of her community have enblaed her to be become an effective prosecutor and later, defense attorney.
Relationships
Lily Davis (wife)
Kim O'Donnell (daughter)
Alec O'Donnell (son)
Trivia
Community content is available under
CC-BY-SA
unless otherwise noted.