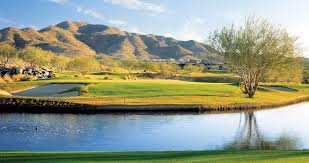 How Country Feels
is a muscial comedy-drama flim starring Shiloh Fernandaz, Chris Colefer, Jane Levy, Christian Hall, Max Theriot, Jamie Chung, Jean-Luc Bilodeau, Katie Locke O' Brien, Bradley Cooper and Drew Van Acker.
Summary
Eight popular and famous music stars and all of there songwritters go on a three city tour Nashville, Chicago and Lousiville.Comedy, drama and romance will happen to the Eight of them. There all competting for the golden crown which means you have the best songs in the whole wide road.
Plot
The flim begins with Jacob Levy singing and Mason Skywalker singing afterward. No ones know that Jacob is a recovering drug addict who has been to rehab but hides it from the press. Jacob's friend Liam O' Brien who is also a famous singer persaudes Jacob to go on a three city tour with him and his partner Emma Bluebird Jacob agrees to go. Noah Cloud(sometimes sings with Jacob and Mason) decides to go stag due to the three day tour he's going on and Jacob says he's on that tour too.
Jacob meets Liam and Emma at a cafee and asks if they could be his opening act and they say that Sophia Barnes already asked them. Jacob's never heard of her and looks her up on the internet and finds out she's going on tour with him and she's a young singer in hopes of being really famous. Liam tells Jacob that Mason Skywalker will be on tour also and Jacob dose not like that. Jacob and Mason has never liked eachother beacuse there always competting against eachother.
Mason hates that his boyfriend Ethan Barnes(Sophia Barnes younger brother) writes for his sister beacuse he would rather have him write his songs though he dose not admit that to Sophia or Ethan. Jacob dosen't want Sophia on tour beacuse she looks like a barbie doll and compares her to Brittany Speares. On the night of her performnce Sophia gets stage fright and can't sing and runs off the stage. Jacob who hates angry people starts to sing "Try" and Sophia sings with him and they sing together.
Ethan, Mason and Liam are suprised at there performnce. Micheal Cassidy the person in charge of The Music Awards asks if Jacob and Sophia could do the opening performonce. Mason who only sings country songs says no but Sophia persuades him and Jacob is stunned by her beauty even though he called her a barbie doll and compared her to Brittany Speres. Liam tells Jacob later that he and Sophia would be a good dou but Jacob disagrees beacuse he sings country and she sings pop.
Mason begins to dobt is his love for Ethan beacuse he spends most of his time with Sophia. Mason plans to scare Sophia of the tour so he can spend time with Jacob and writes a note that says "Baby killer and a drug addict slut". He pinns the note on her door but he dosen't know that's actully Jacob's door and Jacob breaks down crying beacuse he got his girlfriend pregnant but he hit her in while he was drunk snd she lost the baby and he used to whore around with boys in high school. Jacob starts hevaley drinking and taking pills.
Emma becomes friends with Isabella Ford a competer in the comption. Isabellea thinks she should sing with Noah and Jayden for her first show and they agree and they sing "Don't You Worry Child" which makes the crowd go wild and Micheal puts them together for the compettion. Noah is sorta of mad about it beacuse he wanted to go stag but then again he thinks he couldn't win by himself. Jayden has a crush on Isabellea. Emma and Liam afraid that Isabellea, Jayden and Noah stole the crowd but the crowd goes crazy when they sing "Smooth Criminal" together.
Mason also blows the crowd singing "Closer". After drinking more alcohol and injecting himself with a drug Jacob starts singing "Jump Right in" and passes out afterward. Micheal tells the media that it was food posioning but Jacob tells him, Liam and Emma that it was food posioning. Sophia comes to Jacob's rooom and asks why he's doing drugs and Jacob pretends that he dosen't know what she's talking about and Sophia pullls out the empty beer cans in the trash. Jacob tells her his story and Sophia reaches out and tells him that she acted the same.
Jacob pulls the paper out and asks Sophia if this was ment for her and she reads it and says she can reconzie the handwritting anywhere. Sophia interputs Ethan and Mason from having sex and shows Mason the note demanding to know why he wrote that. Sophia fights him and leaves. Ethan asks why and he dosen't respond and Ethan breaks up with him and leaves and stays with Sophia. Jacob goes to Sophia's room to check on her and Ethan wonders why he's knocking on her door.
Sophia tells him to come in and Ethan goes into another room in the suite. Sophia breaks down crying and sings "No Sound But The Wind" and cheers her up and leaves. Jacob see's Mason in the hall and cinfronts him abou what he did to Sophia and punches him in the face. Sophia vists Jacob by the pool and they see Mason but they ignore him and talk to Emma and Liam. Isabellea, Noah and Jayden get ready for there next song and they talk to the other competters by the pool.
The next show in Chicago Jacob gets too drunk and passes out before ths how but awakes in time to perform "I Don't Want This Night To End" Emma and Liam do there opening act for Sophia which they all sing "Titanuim" and then Sophia sings "Diamonds in the Sky". Emma and Liam sing "Tonight is the Night" and Isabellea, Jayden and Noah sing "Angel" and Mason sings "Locked out of Hevan" Micheal decides to cut Jacob off the tour beacuse of his drinking but Jacob beggs him not too and says he'll do anything. Micheal asks for sex and Jacob dose. Liam confesses to Emma that he loves her and they have sex. Sophia finds Jacob in the hall and kisses him and they have sex in Jacob's room.
The last show in Lousiville Kentucky and they have to perform three songs. Noah asks Micheal if he could sing one song by himslef for the opening act. Micheal says if they have sex and Noah says it has to be after the show. Before the show Jacob asks Sophia if she would move to Maine with him and Sophia said she needed time beacuse she lives in Californa. Jacob sings "Home", "Life is a Highway" and "Blood." Sophia sings "Mascerade", "Bad Romance" and "Good Time", Noah sings "Tonight is the Night" to open the show and sings "Feels so Close," "Sweet Caroline and "Starships" Emma and Liam sing "Good Feeling," "Sexy and I know it" and "5-1-5-0" and Mason sings "I Want To Know What Love Is," "Whistle" and "I gottta a Feeling." Jacob and Sophia suprise the audience by singing "Pretty Girl".
The votes are in and the winner is Isabella, Jayden and Noah. Sophia gets sceond, Emma and Liam third, Jacob fourth and Mason last. Jacob dosen't think Sophia will go to Maine with him and she starts mixing drugs into alchool. Sophia looks for Jacob but can't find him and Mason apoligizes to her and she accepts the apolgy and he apolgizes to Ethan. Sophia goes to Jacob's hotel room and finds him dead with tons of beer bottles aropund him and bottles of pills.
Sophia finds a sulcide note saying that he loves Sophia and on another note put that Micheal blackmailed Jacob into having sex with him but that's not why he killed himself. He killed himself beacuse he didn't win and that he didn't think Sophia would go to Maine with him. Later on Sophia walks into the bar and Mason, Ethan, Noah, Emma, Jayden, Isabella, Micheal and Liam are in there.
The flim ends with Jacob and Sophia singing Pretty Girl.
Cast
Shiloh Fernadaz as Jacob Levy, a 30-year old famous country star whose struggling with drugs
Chris Colefer as Mason Skywalker, a pop singer who is determend to replace Jacob as the top superstar
Jane Levy as Sophia Barnes, She's Jacob's love intrest and is afraid that he won't stop using drugs and she is a pop singer and goes on tour.
Christian Hall as Ethan Barnes, Sophia's brother and daiting Mason Skywalker and is the songwriter for Sophia
Max Theroit as Noah Cloud, Mason's former lover and he is a popular singer and works with both Mason and Jacob
Jamie Chung as Emma Bluebird, a singer goes on tour with Jacob, Mason and Noah. She is the niece of Noah and sings with Liam O' Brien
Jean-Luc Bilodeau as Jayden Storm a bad boy of a singer.
Katie Locke O' Brien as Isabella Ford a compettive popular teen sensation girl.
Bradley Cooper as Micheal Cassidy the person in charge of the music awards
Thomas Dekker as Liam O' Brien, he secrectly has a crush on Emma and he likes singing with her
Jacob's Songs
How Country Feels-(Randy Houser)
Jump Right In-(Zack Brown Band)
No Sound But The Wind(Editors)
I Don't Want This Night To End-(Luke Bryan)
Home-(Phillip Phillips)
Life is a Highway-(Rascal Flatts)
Blood-(Middle East)
Pretty Girl-(Kipp Moore)
Mason's Songs
Stay-(Rihanna)
Closer-(Tegan and Sara)
Locked out of Hevan-(Burno Mars)
Sophia's Songs
Try-(P!nk)
Titanuim-(David Guetta)
Diamonds in the Sky-(Rihanna)
Liam and Emma's Songs
Smooth Criminal-(Micheal Jackson)
Titanuim-(David Guetta)
Tonight is the Night-(Outsight)
Isabella, Jayden and Noah's Songs
Don't You Worry Child-(Swedish House Mafia)
Home-(Aeromith)
Main Cast Gallery
Community content is available under
CC-BY-SA
unless otherwise noted.