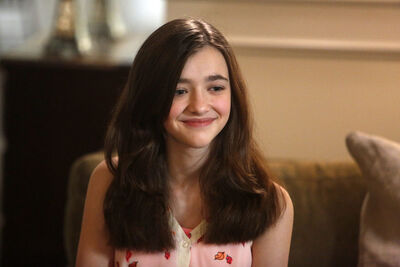 64px
"
She's just an actress I hired to act like me. She's actually Hayley Coleman from the sitcom, Days of Miranda the Spider.
"
~ Jenna tells Alex she is actually an actress.
Hayley Coleman is the main antagonist of Tom and Jerry 2 and Tom and Jerry: The Series and a mentioned character in Tom and Jerry. She disguises as Max Taylor and the other characters and has the ability of shapeshifting. She is revealed to be an actress, she was faking it because Creepy Jenna asked her to act like her.
Notes
She is a parody of Mackenzie from Jessie