Godzilla: The Rise Of The Titans (Or Godzilla: Rise Of The Titans) Is A 2025 American/Canadian/Japanese Action/Drama/Monster Movie Directed By Rian Johnson.
Synopsis
After The Events Of Godzilla 1954, Earth Is Facing A Monster Crisis. G-Force Studies Show The Reason Why, A New, Devil Like Titan, Destoroyah, Has Risen, And Has Titan Pawns. It's Up To Godzilla And His Pawns To Defeat The Greatest Threat To Humanity In Existence. 
Cast
(Coming Soon)
Monsters
• Godzilla
• Mothra
• Rodan 
• Destroyah
• Gigan
• Baragon
• Anguirus
• Biollante
• Mechagodzilla
• MUTO
• Methuselah
• Scylla
• Behemoth
• Kumonga
• Kamacuras
• Hedorah
• Zilla
Gallery
Videos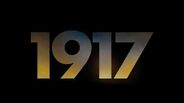 Community content is available under
CC-BY-SA
unless otherwise noted.