| | |
| --- | --- |
| | The owner of this page is Drew Gars. According to policy, no other user, with the exception of admins, may edit this page without the owner's permission. If they do, they will receive an automatic 3 month block. If you are the Owner, and someone edits your page, alert Chris6d immediately. |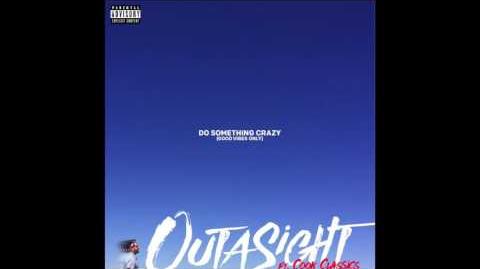 Get Animated 2: Jolly Old England is an American live action/animated spy action comedy film directed by Dave Green and written and produced by Drew Gars. The films stars Kristen Wiig, James Corden, Alicia Vikander, Tim Curry, Daisy Ridley and Helen Mirren.
Plot
When the Queen of England (Helen Mirren) is kidnapped by The Joker, her majesty's government MI6 enlist the help of Carrie Toon (Kristen Wiig) to help solve the case to see if anyone they recognize is involved. Meanwhile, Vernon Pettyfer (Tim Curry), a corrupt businessman, who happens to be the mastermind behind the kidnapping, has selected an unknown candidate for the coronation for the replacement queen so that he can rule all of the United Kingdom.
Cast
Kristen Wiig as Carolann "Carrie" Toon, the eccentric and fun-loving chairwoman of the board and Nettie's big sister. She has cartoon-like powers that alter herself and her surroundings by having a strong imagination.
James Corden as Jenson Kemp, the head of Cartoon Network UK & Ireland devision.
Alica Vikander as Agent Felicity Stone, an MI6 agent who is sent to get assistance from Carrie.
Tim Curry as Vernon Pettyfer, a paraplegic weapons manufacturer and the CEO of Pettyfer Industries who plans on taking over the United Kingdom. He serves as the main antagonist of the film.
Daisy Ridley as Princess Lisa, the kind, gentle and sweet younger sister of the Royal Family who Carrie helps win the coronation.
Rebecca Ferguson as Princess Priscilla, the cruel older sister of the Royal Family. She serves as the tertiary antagonist of the film.
Jessica Brown Findlay as Princess Gertrude, the haughty middle sister of the Royal Family. She serves as the quaternary antagonist of the film.
Helen Mirren as Queen Elizabeth 2nd, the Queen of the United Kingdom.
Ross Mullan as Challander, the royal advisor to the Royal Family who is in cahoots with Princess Priscilla.
Charles Dance as Director Collins, the head of MI6.
Voice Cast
Greg Cipes

as Beast Boy

Richard Steven Horvitz

as Billy
Grey DeLisle as Mandy, Frankie; Duchess; Goo; Yumi; Lupe Toucan; Ingrid Giraffe, Mrs. Warthog,

Larry Drake

as Pops
Lara Jill Miller as Juniper Lee

Keith Ferguson

as Bloo,

Vanessa Mitchell

as Irwin

Tom Kenny

as Eduardo, Valhallen, Snake Ingleberry, Lil' Arturo, Jake Spidermonkey; Eddie; Slinkman, Scoutmaster Lumpus, Carl Chryniszzswics, The Mayor;

Jennifer Hale

as Numbuh 86

Mr. Lawrence

as Edward, Dave and Ping Pong Loon,

Steve Little

as Chip and Skip, The Lemmings,

Kevin Seal

as Sheep
Kath Soucie as Dexter's Mom,
Candi Milo as Coco, Madame Foster, Dexter, Cheese

Kathryn Cressida

as Dee-Dee

Catherine Cavadini

as Blossom

E.G. Daily

as Buttercup

Kevin Michael Richardson

as

Hynden Walch

as Starfire

Roger L. Jackson

as Mojo Jojo

Janice Kawaye

as Ami, Sonia, Lee

Armin Shimerman

as General Skarr

Frank Welker

as Monkey; the Infraggable Krunk; Scooby-Doo

Matthew Lillard

as Shaggy Rogers

Mark Hamill

as Larry 3000, The Joker

Fred Willard

as The Boogeyman

Matt Hill

as Ed

Kevin Conroy

as Batman

Samuel Vincent

as Double D

Tony Sampson

as Eddy

Marty Grabstien

as Courage

Thea White

as Muriel

Wallace Shawn

as Eustace

Tom Kane

as Mr. Herriman, Professor Utonium

Pamela Adlon

as Otto Osworth

Charlie Adler

as Cow; Chicken

Maurice LaMarche

as Principal Pixiefrog;

Phil LaMarr

as Wilt; Philly Phil; Samurai Jack

Rob Paulson

as Major Glory

Khary Payton

as Cyborg,

Sean Marquette

as Mac

Diedrich Bader

as Hoss Delgado

Benjamin Diskin

as Numbuh 1, Numbuh 2

Lauren Tom

as Numbuh 3

Dee Bradley Baker

as Numbuh 4

Cree Summer

as Numbuh 5

Maxwell Atoms

as Jeff the Spider
Mae Whitman as Little Suzy

Brenda Vaccaro

as Bunny "Momma" Bravo

John DiMaggio

as Jake

Daran Norris

as Count Spankulot

Jodi Benson

as Pasty Smiles

Jill Talley

as Nina Nerckerly, Gretchen

Rick Gomez

as Winsdor Gorilla, Slips Python,

Rachel MacFarlene

as Numbuh 362

Nika Futterman

as Adam Lyon

C. H. Greenbltt

as Fred Fredburger

Jane Carr

as Pud'n

David Paul Grove

as Jonny

Keenan Christenson

as Jimmy

Janyse Jaud

as Sarah; Lee Kanker

Kathleen Barr

as Kevin; Marie Kanker

Erin Fitzgerald

as Nazz; May Kanker

Peter Kelamis

as Rolf

Ashley Johnson

as Gwen Tennyson

Jennifer Martin

as Ms. Bellum

Jeremy Shada

as Finn

Minty Lewis

as Eileen

Janie Haddad Thompkins

as Margaret

Kayzie Rogers

as Wobbuffet

Haven Paschall

as Gourgeist

Michael Liscio Jr

. as Inkay
Trivia
Character Gallery